Online MBA in Healthcare Programs 2021
Search for online colleges by subject.
Healthcare ranks as the fastest-growing field in the U.S., largely due to an aging population that will require more health services in the coming decades. The Bureau of Labor Statistics (BLS) projects healthcare occupations to grow 15% from 2019-2029.
Online healthcare MBA programs prepare students to manage and lead healthcare organizations such as clinics, nursing homes, and hospitals. This healthcare management degree offers excellent career prospects with high salaries and strong growth potential. Medical and health services managers, for example, earn an annual median salary of $104,280, and the BLS projects these careers to grow 32% between 2019-2029.
This guide ranks the best online MBA in healthcare programs. It also introduces common courses, professional certifications, and scholarship opportunities for MBA in healthcare students.
Featured Online Programs
Find a program that meets your affordability, flexibility, and education needs through an accredited, online school.
Top Programs for Healthcare
?
This represents the average net price of attendance for full-time students as gathered by the National Center for Education Statistics. Individual costs may vary. Costs per credit hour may also vary by program or degree.
MBA Students Concerns about Healthcare Administration



Is an MBA in healthcare worth it?

A healthcare MBA prepares graduates for in-demand, high-paying careers, making it a worthwhile investment for many students.




What can I do with an MBA in healthcare?

Online healthcare MBA programs train students for administrative and managerial roles in the healthcare field, such as financial manager and medical and health services manager.




How long does it take to get an MBA in healthcare?

Full-time MBA programs typically take two years to complete. However, some schools offer accelerated programs that allow students to graduate faster.




Is it better to get an MBA or MHA?

Both MBA and MHA degrees build advanced knowledge and skills in healthcare management and administration. However, MHA programs offer more specialized healthcare courses, while MBA programs offer more business courses.



Why Get a Degree in Healthcare?
An online healthcare MBA builds advanced skills in both business and healthcare administration, preparing graduates for various lucrative, in-demand leadership roles.
Earning a healthcare management degree online often gives students the flexibility to balance their studies with personal and professional obligations. Students who already work in the healthcare field may complete their coursework online and perform practicum requirements at their current place of employment.
Online Guide to Accredited Colleges and Universities
How Much Does a Healthcare Degree Cost?
---
Given the substantial salary gains MBA graduates commonly report (an average of $70,000-$84,000 annually), MBA programs often feature high tuition rates. Top-tier programs, particularly at private schools, can cost hundreds of thousands of dollars.
However, students can lower their total tuition expenses by enrolling in more affordable programs. Public schools typically offer lower tuition rates than private schools. Additionally, many schools offer tuition discounts to online students. Some graduate degrees may cost as little as $20,000-$40,000 total.
Calculating the Cost of a College Degree
---
Our college affordability calculator factors in cost of living, income, expected financial aid, and additional expenses to help students determine how much they can afford to pay for a healthcare management degree.
College Affordability Calculator
Break down your current financial situation, and receive a college tuition estimate you can afford to pay.
How Much Do Healthcare Majors Make?
---
Online healthcare MBA programs prepare graduates for various high-paying jobs in the healthcare industry. Graduates may manage healthcare facilities, such as clinics, nursing homes, hospitals, and group medical practices. MBA graduates may also move into specific sectors of healthcare management, such as finance, human resources, or marketing.
The BLS reports that medical and health services managers earn an annual median salary of $104,280. However, typical salary levels vary widely by work environment. Managers at hospitals earn an annual median salary of $112,870, while those at nursing and residential care facilities earn an annual median salary of $89,880.
Healthcare MBA graduates can also pursue other types of management careers, such as human resources manager or financial manager. Human resources managers earn an annual median salary of $121,220, while financial managers earn an annual median salary of $134,180.
Courses in Healthcare
---
A graduate healthcare management degree builds high-level skills in business, management, healthcare administration, and leadership. Students often complete business courses on topics such as finance, marketing, economics, and leadership. Healthcare courses cover topics like public policy, laws and regulations, and program development and evaluation.
Healthcare MBA candidates commonly complete a comprehensive culminating project, such as a thesis or capstone. Occurring at the end of the program, these projects require students to synthesize their knowledge and skills to address a contemporary issue in healthcare management.
Courses vary by program, but this list highlights three common healthcare management courses.
Healthcare policy affects the operation and management of all healthcare organizations. The course offers an overview of healthcare policy, emphasizing the intersection of politics, healthcare delivery, public policy, and administration. Students also explore the disciplines that affect healthcare policy, including economics, business, political science, and public health.
Marketing affects a healthcare organization's ability to treat patients successfully and spread public health knowledge. The course highlights the major healthcare marketing components, including planning, management, and evaluation. Students may also examine various direct marketing tools and their impact on healthcare services.
The class focuses on leadership principles within the context of healthcare administration, including the analysis and integration of major leadership theories and approaches. Common course topics include organizational assessment, quality improvement, and financial resource decision-making.
Certifications and Licensure for Healthcare
---
Healthcare professionals can pursue certifications and licenses to demonstrate professional expertise. Obtaining these certifications can help professionals advance to higher-paying positions with more responsibility. This list highlights three popular healthcare management certifications.
Certified Healthcare Financial Professional
---
The Healthcare Financial Management Association (HFMA) offers this credential for clinical and nonclinical healthcare leaders who work in healthcare finance. Candidates must complete a two-module online course and pass a comprehensive final exam. They also need HFMA membership.
Certified Professional in Healthcare Risk Management
---
The American Hospital Association offers this certification for healthcare executives trained in risk management assessment and mitigation strategies. Candidates need a bachelor's degree, at least five years of professional experience, and 3,000 hours of risk management-related experience over the previous three years.
Certified Revenue Cycle Executive
---
The American Association of Healthcare Administrative Managers offers this certification for senior and executive healthcare leaders. The credential demonstrates mastery of healthcare revenue cycle concepts and strategies. Candidates need at least four years of relevant professional experience.
Scholarships for Healthcare
---
Offering financial support that does not require repayment, scholarships help students lower the cost of their degree. This list highlights three scholarship opportunities for students in online MBA in healthcare programs.



Medical Group Management Association Scholarships

Who Can Apply: MGMA offers several scholarship opportunities for students pursuing programs related to medical practice management. Students need only submit one application to receive consideration for several scholarships.

Amount: Varies

Dr. Bomi Joseph Healthcare Scholarship

Who Can Apply: This quarterly scholarship serves first-year students in healthcare programs. Applicants must submit an essay detailing their background and their interest in the medical field.

Amount: $1,500

Healthcare Information and Management Systems Society Scholarships

Who Can Apply: This scholarship serves undergraduate and graduate students enrolled in programs related to healthcare information and technology. Applicants must submit a resume or CV and two recommendation letters.

Amount: $5,000



Online MBA in Healthcare Programs 2021
---
See Our Rankings Methodology
A concentration in health economics, policy and administration at Ball State University's online MBA allows students to access almost all of the same course choices as their on-campus counterparts with the same faculty members leading the classes. The program is flexible, and allows students to continue working while earning degrees. Most students enroll in two courses per semester, and finish in five to six semesters. Courses may be synchronous (a live webcast) or asynchronous (no set time to view course materials). All lectures are available to watch again after the original webcast date. Communication with professors and other students is handled thorough email, discussion boards, file sharing, chats and, occasionally, over the phone.

Boston's Northeastern University has an online MBA program with multiple specialization options, including healthcare management. The program is 50 credits: Five electives in healthcare management topics and 13 core courses. The program can be completed in two years, even for working students. There is also a dual degree option, which combines the MBA with a master's degree in finance. Curriculum is experiential, encouraging students to use their classroom knowledge in real-world applications. Students may also choose to complete a campus-based residency. This option allows online students to take an intensive one-week course that counts towards their degree as a three-credit elective.

The MBA program at Hofstra's Zarb School of Business has a concentration in strategic healthcare management. In an optional cohort model, with small class sizes and groups of students that progress through their classes together, students can graduate in two years. There is also flexibility to allow students to take fewer classes at a time and accommodate their work and personal schedules. The program has two four-day residencies, and includes interaction with industry leaders and global corporations in New York City. Courses are held through the Blackboard Learning Management System and typically use audio and video lectures, discussion boards, online assignments and exams, and supplemental videos and websites for instruction.

Marist College

Location

Poughkeepsie, NY

Marist College's online MBA with a specialization in healthcare administration is appropriate for both professionals already in the healthcare field, and those new to the arena. The program can be completed in two years for students who have an undergraduate degree in business. For those without that background, the program may take three to four years. Courses are three credits each, delivered over eight weeks. They are structured similarly to in-person classes, with lectures, readings, and class assignments posted at regular intervals. Although there are no set times that students must be online, assignments and exams have deadlines throughout the eight weeks and must be submitted according to the professor's set schedule.

University of Massachusetts Amherst

The Isenberg MBA with a Focus on Healthcare Administration at the University of Massachusetts Amherst prepares students for a wide range of management positions in the healthcare industry. Students take two foundations courses, 11 MBA courses, and three electives in public health, with topics including public health law, globalization and health, financial management of health institutions, ethical issues in public health, and health disparities. The program has three admissions deadlines during the year, and four semesters. Prospective students can take up to two courses at the university before completing an application to the program.

Morehead State University

The Morehead State MBA with a health systems management track requires students to participate in a community partner clinical placement to gain real-world experience and learn about a variety of healthcare issues. There are 24 core courses for the MBA portion, with additional electives in health systems management. Topics of study include trends in the healthcare industry, health economics, and healthcare leadership and ethics. There is no on-campus time required in the program; however, students may need to attend proctored exams, either at an MSU extended campus site or a local site.

Quinnipiac University School of Business online MBA health care management track prepares graduates to work in a variety of healthcare settings, including hospitals, insurance agencies, diagnostic facilities, and assisted living facilities. The program begins with 28 credits of MBA core requirements, followed by specialized courses in health care administration. Topics of study include financial decision making, quality management in health care facilities, and information systems strategy. Students also choose one elective, with options including project management, supply chain management, and a consulting practicum. There are fall, spring, and summer start dates.

Fayetteville State University

Location

Fayetteville, NC

Professionals desiring to hold higher-level management positions in healthcare facilities can select a concentration in healthcare management at Fayetteville State University's online MBA program. The program includes 24 credits of business administration courses, followed by 12 elective credits focused on healthcare management. Some applicants may need to take additional foundational courses if they do not have an undergraduate degree in a relevant field. In addition to traditional online and in-person classroom options, the university also has distance-learning facilities in Goldsboro and Rocky Mount. In this setup, students can attend classes, speak with classmates and professors, and join the discussions through interactive video feeds. All lectures are recorded so that online students can get the same information and education as on-campus students.

The MBA specialization in healthcare management at King University can be completed in 16 months, and is designed specifically to accommodate students with busy personal lives and those who continue to work while studying. Curriculum focuses on the leadership skills needed to work in a number of healthcare management settings, and across a variety of organizations. Online courses are the same as those offered in on-campus settings and use a team-based learning model. The case method of learning is implemented in material delivery, in which students will use a four-step learning process (from reading and analyzing data to determining course of action) in real-world based scenarios.
Learn More About Online MBA Programs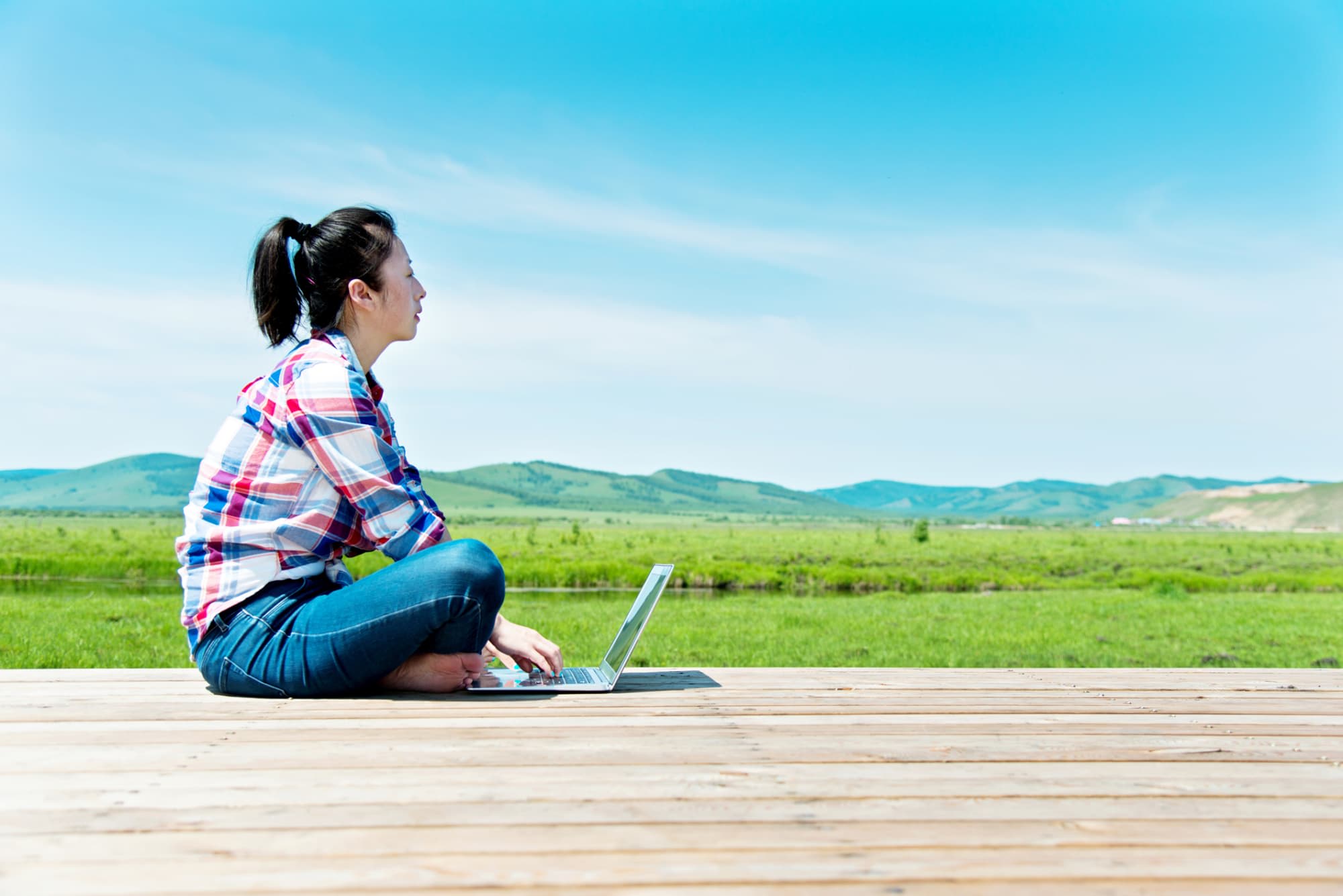 Anyone without access to modern information technology faces a digital divide. People without reliable high-speed internet access may deal with barriers in daily life. K-12 and higher education, job searches,...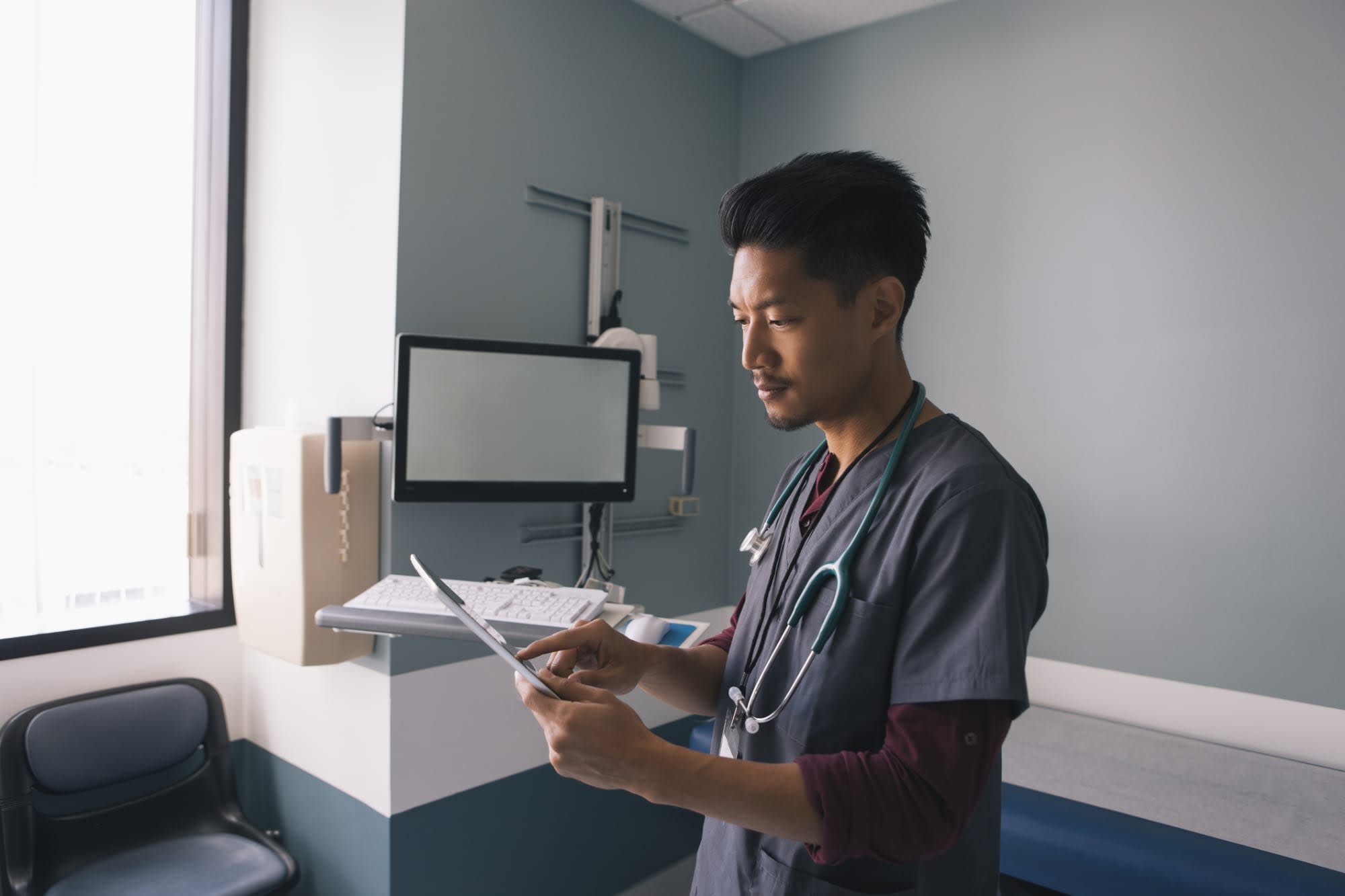 More than four million nurses work in the United States. As nurses earn higher degrees, they see their earning potential increase. Demand for nurses continues to grow, making nursing a strong career path. Though people often equate nurses with RNs, nursing professionals hold various levels of nursing credentials. CNAs or LPNs provide basic nursing care, […]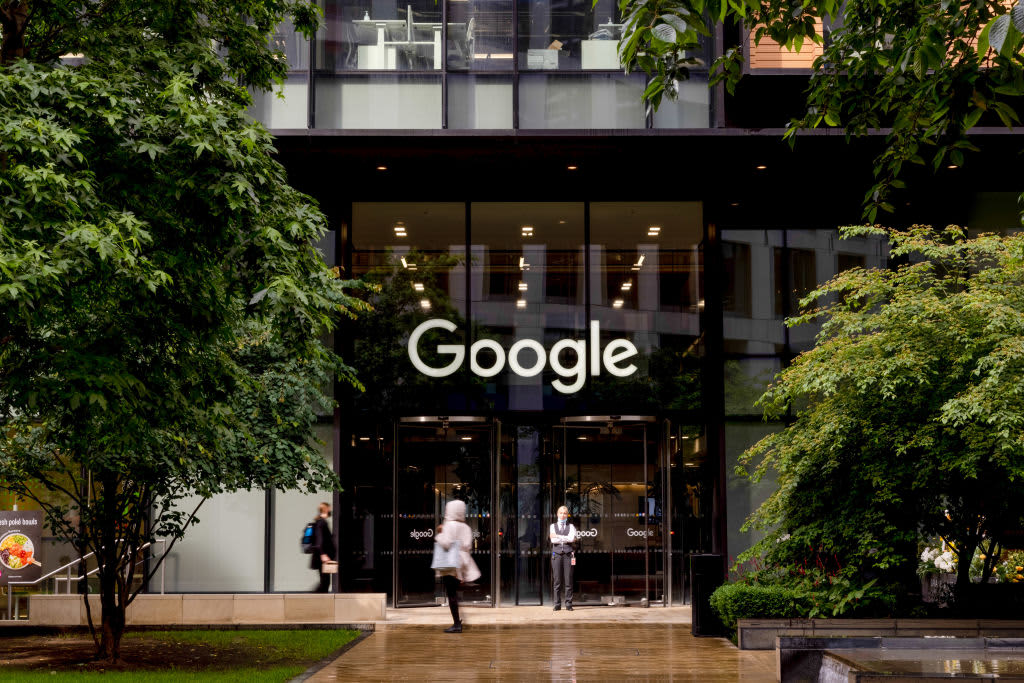 In the early 2010s, Lynda.com and Coursera began offering massive open online courses (MOOCs). Common subjects include coding, mathematics, and language. These accessible, self-paced courses provided a quick way to...
Search for Online Colleges by Subject
Discover schools with the programs and courses you're interested in, and start learning today.