Online Counseling Degrees 2021
Search for online colleges by subject.
Online counseling degrees prepare students for diverse roles helping and supporting others. Depending on their interests and goals, graduates may work as rehabilitation, school, career, or addiction counselors. However, some states require counselors to possess a license to practice, and many licensure programs require at least a master's degree in counseling or psychology. A bachelor's degree prepares students for graduate counseling programs.
The Bureau of Labor Statistics (BLS) reports that behavioral disorder and substance abuse counselors make a median annual salary of $47,660. The BLS also projects jobs for these professionals to grow 25% between 2019-2029.
Featured Online Programs
Find a program that meets your affordability, flexibility, and education needs through an accredited, online school.
This guide ranks the best online bachelor's in counseling programs. It also covers other important information for prospective students, such as common courses and scholarship opportunities for counseling students.
Top 10 Programs for Counseling
?
This represents the average net price of attendance for full-time students as gathered by the National Center for Education Statistics. Individual costs may vary. Costs per credit hour may also vary by program or degree.
Considering an Online Counseling Degree?



Is a degree in counseling worth it?

A counseling degree prepares students for rewarding, in-demand careers helping others, making it a worthwhile investment for many learners.




What is the difference between a therapist and a counselor?

Counselors often work with clients on specific difficulties, such as marriage or substance abuse problems. Therapists tend to develop more long-term professional relationships with clients, helping them discover and modify underlying behavioral patterns.




How many years does it take to be a counselor?

Some states allow graduates with a bachelor's degree to pursue counseling roles. Bachelor's programs typically take four years of full-time study to complete. However, many states require counselors to hold a master's degree, which can take up to 2-3 years of full-time study to complete.




What kinds of jobs can I get with a degree in counseling?

Graduates with a bachelor's degree in counseling can pursue jobs as career counselors, case assistants, and behavioral analysts.



Why Get a Degree in Counseling?
A bachelor's degree in counseling prepares students for entry-level positions in the field and graduate study. A master's degree in counseling positions graduates for mid- to top-level counseling roles. A master's degree also prepares graduates to earn counseling licensure in many states.
Online counseling degrees often give students the flexibility to balance their studies with personal and professional obligations. Additionally, many schools offer tuition discounts to online students.
Online Guide to Accredited Colleges and Universities
How Much Does a Counseling Degree Cost?
---
The cost of a counseling degree varies by factors like school, location, and delivery format. Data from the National Center for Education Statistics indicate that in-state students at public universities paid an average of $20,598 during the 2018-2019 academic year. Students at private schools paid an average of $47,541 during the same year.
Pursuing a counseling degree online can help students save money. For instance, online students often save on some of the expenses that on-campus students incur, such as housing and commuting costs. Additionally, many schools offer tuition discounts to online students.
Calculating the Cost of a College Degree
---
The ACO affordability calculator factors in tuition, expected financial aid, income, and common expenses to help prospective students determine how much they can afford to pay for an online counseling degree.
College Affordability Calculator
Break down your current financial situation, and receive a college tuition estimate you can afford to pay.
Courses in Counseling
---
Online bachelor's in counseling programs typically include general education, major, and elective courses. Many programs also offer concentrations that allow students to specialize the degree. Common concentrations include mental health counseling, school counseling, art therapy, and substance abuse counseling. Students may also complete an internship to gain hands-on experience in the field.
Courses vary by program, but the following list outlines courses commonly found in bachelor's in counseling programs.
The course familiarizes enrollees with the different ways that cultural, social, economic, and personal issues impact the counseling process. Students learn how to conduct one-on-one sessions, testing, and assessments in a culturally sensitive manner.
Students in the course examine various counseling theories and ethical principles. The class often includes discussion on licensure requirements and professional credentials that can aid graduates in their careers.
Enrollees in the course explore interviewing and counseling techniques. The course includes theories and methods traditionally used throughout the counseling process. Students practice applying these techniques to help clients identify their problems and set achievable goals.
Career and Salary Outlook for Counseling
---
Counseling degree programs prepare professionals for diverse roles, like substance abuse counselor, school counselor, and career counselor. However, licensure requirements for counseling roles vary by state, so students should research the requirements in the state where they plan to practice.
The career paths below represent common jobs for graduates with a bachelor's degree in counseling.



Substance Abuse, Behavioral Disorder, and Mental Health Counselor

These professionals support people with mental and behavioral problems, including drug addiction, alcoholism, and eating disorders. They help clients identify and modify problem behaviors. They may also work with members of a client's support system, such as family, friends, and colleagues.




School and Career Counselor

School counselors help students develop academic and social skills. They also connect students with additional academic and social support services as needed. Career counselors work with older students to explore professional options after graduation. They often coordinate with teachers, parents, and other school personnel.




Rehabilitation Counselor

Rehabilitation counselors support individuals with developmental, emotional, physical, and mental disabilities. Duties for these professionals vary. Responsibilities often include helping clients develop strengths and adjust to limitations, maintaining client records, and developing treatment plans.




Marriage and Family Therapist

These counselors help clients manage marital and familial relationships. They often help clients deal with issues like divorce, child custody, and the death of a loved one. Marriage and family therapists also help clients locate other services, such as relevant support groups or treatment facilities.



Source: Bureau of Labor Statistics
Certifications and Licensure for Counseling
---
Many states require counselors to hold a license to practice. Licensure requirements vary by state, but they typically include a master's degree and at least 2,000 hours of supervised clinical practice. In addition to licensure, counselors can pursue optional certifications to demonstrate their skills and advance their careers. The three counseling certifications below accept bachelor's-trained applicants.
AASECT Certified Sexuality Counselor
---
Candidates for this credential must hold a bachelor's degree in human services from an accredited college or university and at least 1,000 hours of professional sexuality counseling experience.
EAGALA Certified Mental Health Professional
---
Candidates for this credential must hold an accredited mental health bachelor's degree. They must also complete a pre-training webinar, a five-day onsite course, and other post-training requirements to earn certification.
National Certified Addiction Counselor, Level II
---
Candidates must hold a bachelor's degree in counseling or a related field. They must also hold a state-issued credential in the field and complete 6,000 hours of relevant work experience.
Scholarships for Counseling
---
Counseling majors can take advantage of scholarship opportunities to help lower the cost of their degree. Unlike loans, scholarships do not require repayment, making them ideal forms of financial aid. The following list outlines several scholarship opportunities for counseling students.



Ab Irvine Scholarship

Who Can Apply: Santa Fe Civitan offers this scholarship to New Mexico, Colorado, or El Paso, Texas residents pursuing a counseling degree. Candidates must be enrolled at an accredited institution anywhere in New Mexico, Colorado, or Texas and hold a minimum 3.0 GPA. Students should aspire to work with children with special needs.

Amount: $2,000

Future Counselors of America Scholarship

Who Can Apply: Undergraduates majoring in psychology or a related field qualify for this scholarship opportunity. Applicants must hold a minimum 3.5 GPA and submit an essay on the psychological issues and challenges involved in online dating.

Amount: $1,000



Online Bachelor's In Counseling Programs 2021
---
See Our Rankings Methodology
Those desiring to work in a ministry environment can enroll in the online program to earn a bachelor's degree in pastoral care and counseling at Johnson University. Eligibility requires evidence of spiritual maturity through reference letters and an essay, as well as an ACT score of 17 or above. In order to graduate, students will complete 120 credits covering general education, theology and counseling-specific coursework with a minimum 2.0 GPA. Curriculum is delivered through the web platform Sakai and technical assistance is available at any time.

Barclay College integrates psychology and biblical studies through the online program to receive a bachelor's degree in psychology. Students will engage in 89 credit hours studying foundational courses in theology, research and social sciences. An additional 39 credits will focus on abnormal psychology, personality theories and family systems. Resources such as the writing center and an employment database will assist in your academic journey. Students interested in applying will need to demonstrate a 2.3 GPA, as well as an ACT English score of 18 or SAT writing score of 500.

Graduates of Old Dominion University's online option to complete a bachelor's degree in human services enter into positions as case workers, counselors and advocates working with youth, victims of domestic violence and those with mental or physical disabilities. In order to finish the program, you will satisfy 120 credits with a minimum 2.0 GPA. The Student Success Center connects learners with tutoring, online study groups and writing services. The Military Connection Center is host to resources specifically for veterans and active-duty service members. Prospective students will include transcripts and ACT or SAT scores in their application.

The King's University offers a fully online format to earn a Bachelor of Biblical Counseling. Students will work through 124 credit hours of coursework covering human development, personality theory and counseling skills. You will also participate in 5 credits of field experience. All curriculum must be passed with a 2.0 grade average. Following degree completion, students are prepared to work in ministry and nonprofit service or to continue on toward graduate studies. Admission is determined by demonstration of a 2.5 GPA and ACT scores of 21 or SAT scores 1600-1075.

Southwestern Assemblies of God University

Students enrolling in the fully online program to receive a bachelor's degree in counseling will receive a 15% discount on tuition at the Southwestern Assemblies of God University (SAGU). To apply you must submit ACT scores of 19 or an SAT equivalent, a reference from a minister and an essay describing your background and spiritual involvement. A minimum 2.0 GPA is required for admissions and must be maintained throughout the 126 credit hours needed to graduate. You can access all resources afforded to on-campus students including career guidance and Wellness Center services.

There are both online and hybrid options to earn a Bachelor of Science in Substance Abuse Counseling at the University of Cincinnati. Following the satisfaction of 120 credits, students expecting to work in Ohio will be equipped for licensure under the state's Chemical Dependency Professional Board. Graduates also find employment in social work, probation and nursing. GPA, ACT or SAT scores, essays, references and extracurricular activities are all taken into consideration for admissions decisions. The Student Services Center will link you to academic advising, financial aid opportunities and additional resources.

Grace Christian University

For those interested in entering the counseling field as a case manager, probation officer, research assistant or health educator, Grace Christian University is host to an accelerated online program to complete your Bachelor of Science in Psychology. Over the course of 24 months, you will complete 60 credits in coursework such as Theology of Leadership, Survival Psychology and Biblical Counseling. Program eligibility requires a high school GPA of 2.0 and submission of a free application. Online learners can utilize the writing lab, library and career services.

Toccoa Falls College

Location

Toccoa Falls, GA

Students seeking to pursue a counseling education steeped in Christian values can enroll in an online option to work toward a bachelor's degree in counseling psychology at Toccoa Falls College. The program entails 126 credit hours of biblical curriculum, psychology core coursework and counseling electives. Although there is no minimum GPA required for admissions, students must maintain a minimum 2.0 average throughout their studies. Applicants will need to submit ACT, SAT or CLT scores, as well as an essay describing their spiritual journey. The school's library provides resources to assist in your work.

The Christian-based Hobe Sound Bible College offers prospective counseling students the opportunity to earn a bachelor's degree in counseling through a fully online format. In order to graduate, you will complete 129 credits with a minimum 2.0 GPA, which includes 30 hours of biblical studies and 7 credits of Christian service. Prospective enrollees must possess a high school diploma and applicants will be connected with an advisor to complete registration. The school works to create a supportive community through online devotionals and a link to submit prayer requests.

Northwestern State University of Louisiana

Location

Natchitoches, LA

Students interested in pursuing an education in counseling at Northwestern State University of Louisiana can specialize in either substance abuse or prevention when enrolled in the school's fully online bachelor's degree in psychology. Graduation requires 120 credit hours and classes are delivered via the web platform Moodle. Online learners pay the same tuition rate regardless of residency. The Student Help Desk will connect you to advising, tutoring and technical assistance. Applicants must demonstrate a minimum 2.0 GPA and the submission of ACT or SAT scores in order to determine class placement.

Oregon Institute of Technology

Location

Klamath Falls, OR

Clarks Summit University

Location

South Abington Township, PA

The Baptist College of Florida

Crown College

Location

St. Bonifacius, MN

University of Maine at Machias

National Louis University

Ohio Christian University

University of Maine at Augusta

Oklahoma Wesleyan University

Location

Bartlesville, OK

Trinity College of Florida

Arlington Baptist College

City University of Seattle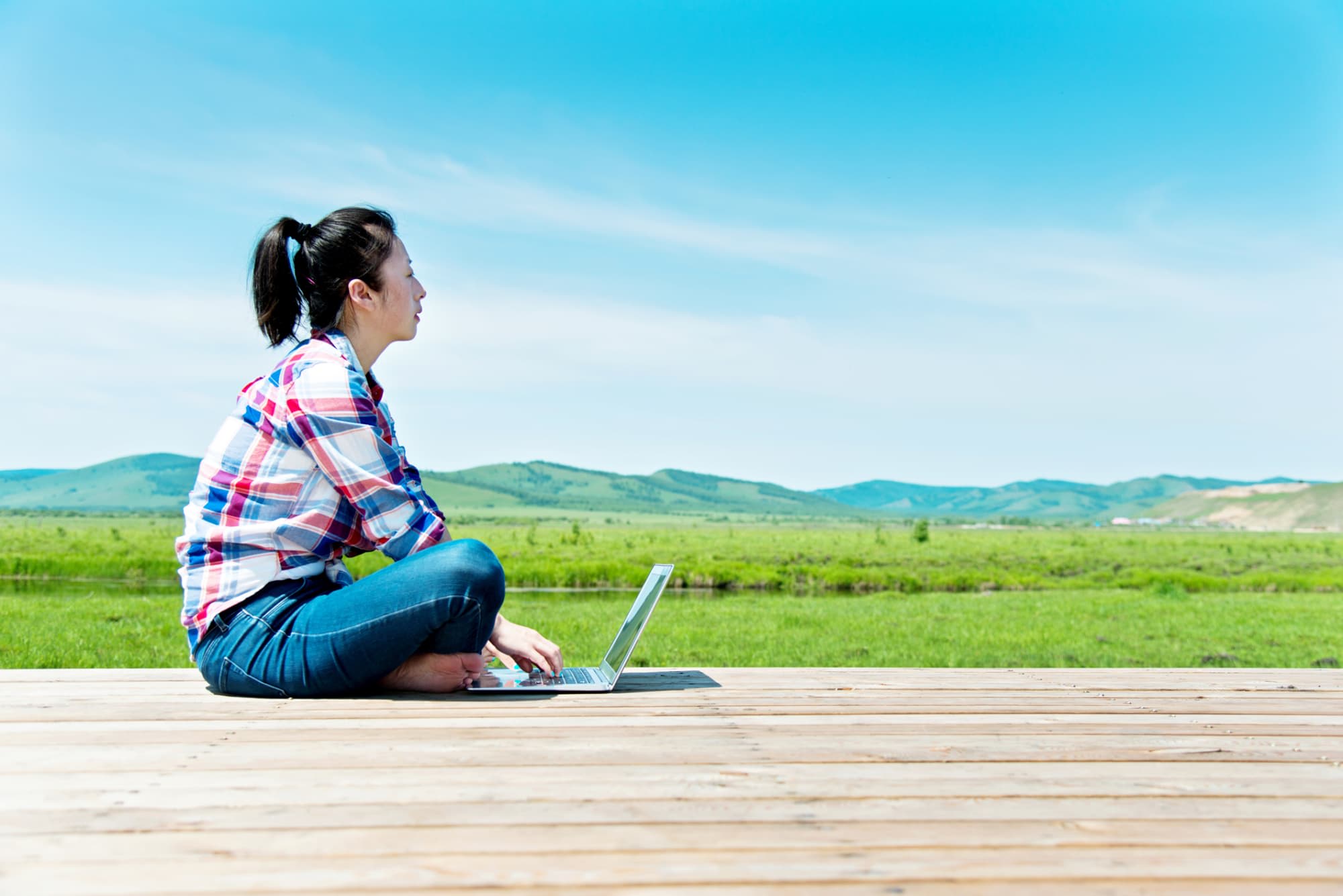 Anyone without access to modern information technology faces a digital divide. People without reliable high-speed internet access may deal with barriers in daily life. K-12 and higher education, job searches,...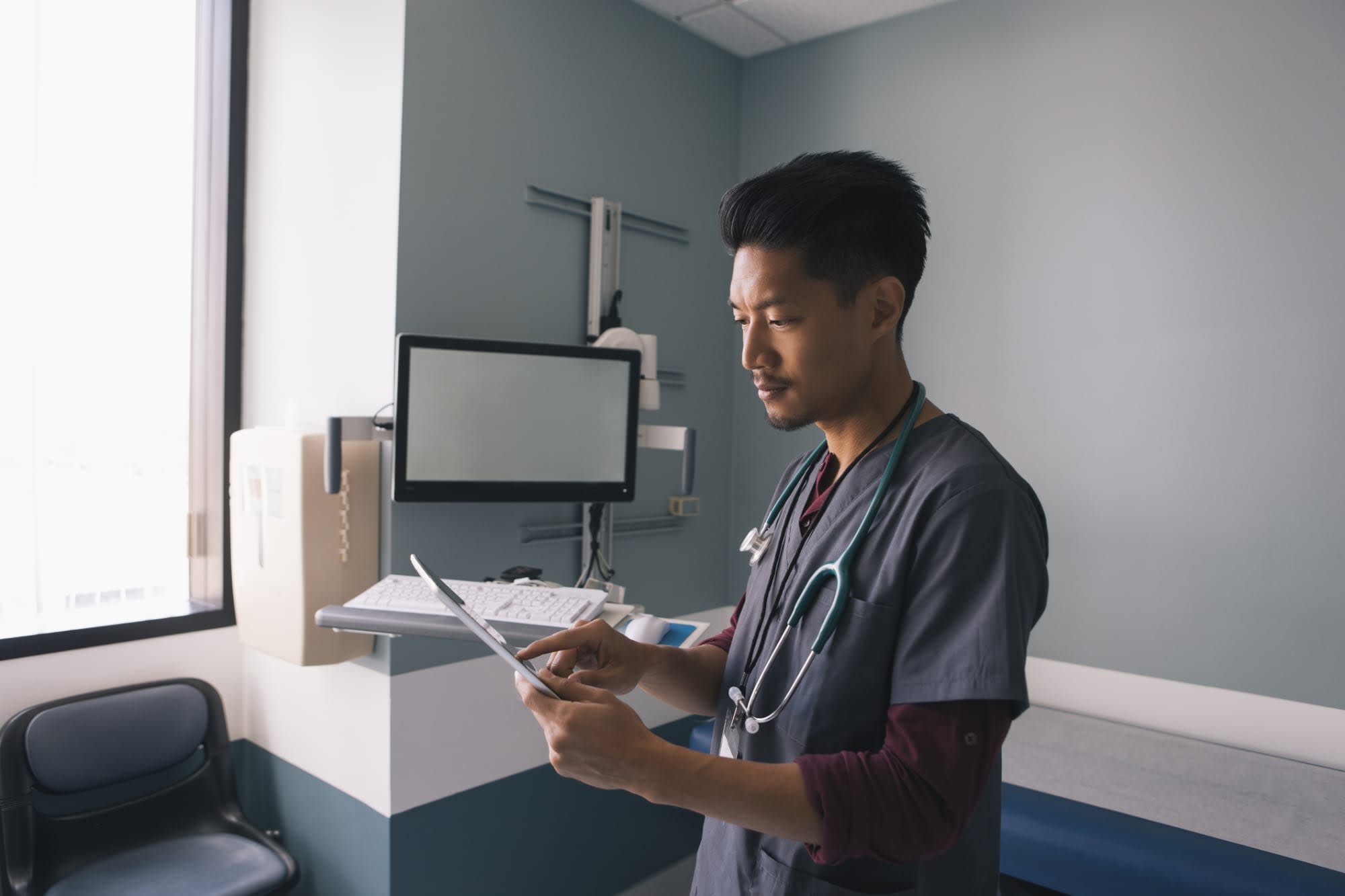 More than four million nurses work in the United States. As nurses earn higher degrees, they see their earning potential increase. Demand for nurses continues to grow, making nursing a strong career path. Though people often equate nurses with RNs, nursing professionals hold various levels of nursing credentials. CNAs or LPNs provide basic nursing care, […]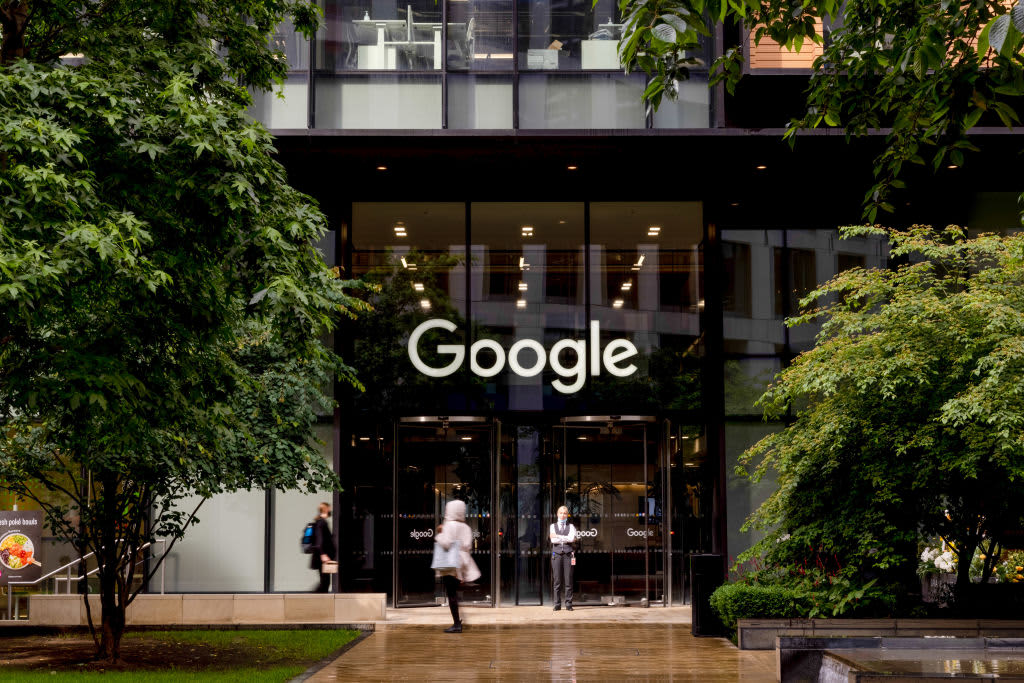 In the early 2010s, Lynda.com and Coursera began offering massive open online courses (MOOCs). Common subjects include coding, mathematics, and language. These accessible, self-paced courses provided a quick way to...
Search for Online Colleges by Subject
Discover schools with the programs and courses you're interested in, and start learning today.