AffordableCollegesOnline.org is an advertising-supported site. Featured or trusted partner programs and all school search, finder, or match results are for schools that compensate us. This compensation does not influence our school rankings, resource guides, or other editorially-independent information published on this site.
Are you ready to discover your college program?
Careers in Addiction Counseling
Completing a degree in addiction and substance abuse counseling can open various careers in addiction counseling for graduates. Addiction counselors work with individuals and groups who suffer from addiction or abuse of substances. Counselors help them on their journey to recovery. They may also help prevent addiction and substance abuse in the public.

Careers in addiction counseling require knowledge of psychology, counseling, and mental health. Most counselors have earned bachelors or masters degrees in addiction counseling. Some two-year institutions also offer associate degrees in addiction counseling.

Graduates of addiction counseling programs can pursue careers including substance abuse, behavioral disorder, and mental health counselors, which earn a median $48,520 per year according to the Bureau of Labor Statistics. Other addiction counselor jobs include community health workers and social and community service managers, with annual salaries ranging from $48,860 to $74,000.

​
Questions About Addiction Counseling
---
What is the difference between an addiction counselor and a social worker?
Social workers work with clients, including children and families, in various settings. Meanwhile, addiction counselors specifically work with clients who struggle with substance abuse and addiction.
What kinds of jobs can I get with a degree in addiction counseling?
Careers in addiction counseling include mental health counselors, substance abuse counselors, probation officers, community health workers, social and community service workers, and clinical supervisors.
How do I become an addiction counselor?
Addiction counselors usually complete a bachelor's or master's degree in addiction counseling, psychology, or a related field. Often, they must complete supervised clinical hours.
Are certifications required to be an addiction counselor?
Each state requires addiction counselors in private practice to obtain licensure. However, some states provide different requirements for addiction counselors working in public settings.
What Are the Education Requirements for Addiction Counseling?
Depending on what setting an addiction counselor wishes to work in, they will have to obtain specific licensure. Some states require bachelor's or master's degrees in addiction counseling, psychology, or social work for addiction counselors.
The information below covers each type of addiction counseling degree, and career paths available for graduates of each type of program.
Some 2-year colleges offer associate degrees in addiction counseling. However, they are offered less commonly than bachelor's and master's degrees in addiction counseling. Some programs may offer associate degrees in related fields, such as psychology, social work, or counseling.

Some states allow students with only an associate degree to take an exam that qualifies them to work in public settings. They may also work as community health workers.

Most full-time students can complete an associate degree in two years or less. Programs typically require a high school diploma or GED for admittance.

Students who earn a bachelor's degree in addiction counseling can pursue careers as substance abuse, behavioral disorder, and mental health counselors. However, most states require a master's degree to work as a counselor in a private practice. Graduates may also pursue careers as health educators, probation officers, clinical supervisors, and community service managers.

Bachelor's degrees in addiction counseling require coursework in psychology, specifically regarding why people abuse substances and the science of addiction. Students also study how to prevent and treat addiction and substance abuse.

Most bachelor's degree programs require a high school diploma or GED for admittance.

Graduates of master's programs in addiction counseling can pursue licensure as addiction or mental health counselors in private practice. They may also pursue careers as family and marriage therapists, or careers in public health.

Students can expect coursework in counseling methodology, specifically regarding patients with addictions or substance abuse disorders. Many programs require students to complete an internship or supervised clinical experience.

To obtain admittance to a master's program, students must hold a bachelor's degree.

Doctorate programs in addiction counseling offer students a more in-depth opportunity to study addiction counseling. Graduates with doctorates can pursue careers as teachers and professors. They may also pursue work as therapists and counselors.

Students in doctorate programs should expect to complete research in addiction and recovery. They will also complete hands-on experiences.

Some doctorate programs admit students with bachelor's degrees, while others only admit students with master's degrees. Prospective students should research the options available to them.
Featured Online Programs
Addiction Counseling Courses
The typical course load of an addiction counseling program includes courses in counseling methodology, theory, and research. Students will learn about addiction prevention, diagnosis, and management. Many programs, especially master's and doctorate programs, also require students to complete a clinical experience, research project, or internship.
Students specializing in particular areas, such as alcoholism or family counseling, may take more specified courses. These include courses in specific dependencies or working with certain populations. Not every program will offer all the courses listed below. They represent a sample curriculum.
Addiction Prevention Techniques

Courses in addiction prevention teach students about how they can prevent addiction in different populations. Topics covered include public health, health education, and community service. Students will apply these skills to their future individual clients, group sessions, or communities they serve to help prevent addiction.

Counseling, Diagnosis, and Assessment of the Addicted Client

Courses in counseling of addicted clients cover how to assess and diagnose addiction in clients, and how to counsel and manage these clients. Often, courses are separated into individual counseling and group counseling. Students will use these skills in their careers when working with clients struggling with addiction and substance abuse.

Theories of Drug Abuse and Alcoholism

Courses in drug abuse and alcoholism theory teach students about different root causes of addiction at both individual and societal levels. Learning about why addiction occurs and how it can affect individuals and groups can help students better understand and serve their clients. Learning theory also helps students counsel and manage addicted clients.
How Much Does an Addiction Counseling Degree Cost?
The cost of addiction counseling degrees varies depending on several factors, including the degree type and location. For example, associate degrees typically cost less than bachelors degrees. Students can also save money by attending public institutions.
Tuition and fees at a public 4-year institution cost an average $9,400 in 2019-20 according to the National Center for Education Statistics. Meanwhile, tuition and fees at a private 4-year institution cost an average $36,700. These costs do not factor in room, board, and other fees such as books and transit.
For masters degrees, tuition and fees averaged $12,410 at public institutions and $28,430 at nonprofit private institutions in 2019-20. Most students complete a masters degree in two years.
Students can also save money by pursuing online programs. Some schools charge less tuition for online programs. Additionally, students can save money by avoiding the costs of relocating and commuting. Many institutions offer asynchronous programs, meaning students can complete their coursework on their own time. This can help students continue to work during school and avoid missed wages.
How Much Do Addiction Counseling Majors Make?
Careers in addiction counseling include various roles in both private and public settings. One average-paying job in the field is substance abuse, behavioral disorder, and mental health counselors. These counselors earn a median $48,520 per year per year according to the BLS. Similarly, health education specialists and community health workers earn a median $48,860 per year.
However, careers in addiction counseling also include higher-level positions that also bring higher wages. For example, social and community service managers earn a median $74,000 per year according to the BLS. Clinical supervisors earn an average of $60,396 as base salary according to Payscale. Both these jobs require taking on management roles. Employers will give preference to graduates who complete a masters degree or have more experience in their field.
Students can also obtain certifications and licensures or join professional organizations to further their careers. Many certifications and organizations provide continued education that can help them advance.
Career and Salary Outlook for Addiction Counseling
Graduates of addiction counseling programs can pursue many paths. Some addiction counseling jobs include working as a therapist, counselor, or social worker. Meanwhile, other graduates work in public health, educating the public about addiction prevention and management.
Many of these career paths require a bachelors degree or masters degree. Requirements may also vary by state. For example, many states require therapists and counselors working in private practice to obtain a masters degree and licensure.
These mental health counselors, also called addiction counselors, work with clients suffering from alcoholism, drug addiction, eating disorders, and behavioral problems. In private and public settings, they evaluate clients and help them recover with treatment plans. They teach new skills and behaviors and may also refer clients to other resources such as job placement agencies.
Social and community service managers support public well-being by coordinating and managing services and organizations. They plan and manage outreach activities, analyze the effectiveness of current services, and write proposals for social services funding. They typically work in public settings such as a government office or nonprofit.
Probation officers and correctional treatment specialists help rehabilitate law offenders. They may work with offenders who are in custody, or who are on probation or parole. They evaluate the best methods of rehabilitation for each individual, provide them with resources, and offer substance abuse counseling.
Salary Potential and Growth Rate

| Career | Median Annual Salary | Projected Growth Rate (2019-2029) |
| --- | --- | --- |
| Substance Abuse, Behavioral Disorder, and Mental Health Counselors | $47,660 | 23% |
| Social and Community Service Managers | $69,600 | 15% |
| Probation Officers and Correctional Treatment Specialists | $55,690 | 4% |
Source: Bureau of Labor Statistics
Certifications and Licensure for Counseling
While pursuing careers in addiction counseling, graduates may obtain licensure or certifications from various organizations. State governments offer licensures for some types of therapists and counselors. Nonprofit organizations, many of which advocate for addiction counselors, also offer certifications that can help further counselors' careers. Most certifications and licensures require an examination to test skills.
Many states offer the LCADC licensure. Some states have different names for this license, such as Credentialed Alcoholism and Substance Abuse Counselor. Usually, applicants must have completed a few thousand hours of mental health and addiction counseling. They must also hold a degree from an approved institution and pass an examination. The state's government administers the exam, which tests the graduate's knowledge of addiction counseling.
NAADAC, the Association for Addiction Professionals, offers the NCAC at Level I, Level II, and Master levels. This voluntary certification — meaning is not required by states — allows professionals to demonstrate their skills and knowledge in addiction counseling. Applicants must already hold a license as an addiction counselor or social worker from their state, and have earned 6,000 supervised clinical hours. They must also pass an exam.
NAADAC offers the nicotine dependent specialist certification for addiction counselors who specialize in nicotine dependence. In addition to requiring a bachelor's degree and licensure in a healing art, NAADAC requires applicants to have completed at least 40 hours of nicotine-specific education. Applicants must also take an exam.
Interview with an Addiction Counselor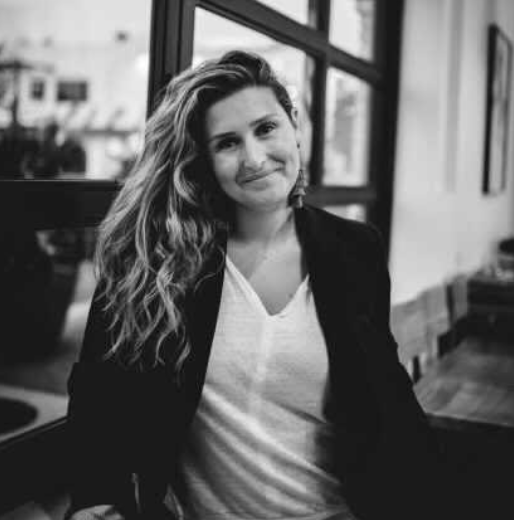 Ashley Loeb Blassingame
Ashley Loeb Blassingame is co-founder and Chief People Officer of Lionrock Recovery, a telehealth provider of substance use disorder treatment (SUD). Ashley used to be on the other side; struggling with heavy substance use and opioid addiction. She eventually fought her way back and got sober in 2006. She continued her journey in recovery, becoming certified in counseling (CADC II, CRPS) and intervention (CAI). Together with her father, Ashley started Lionrock as a way of fighting this highly-neglected mental health issue. Ashley holds a bachelor's degree from the University of California at Los Angeles and an MBA from Johns Hopkins Carey Business School.
Q. What led you to this career field?
I never planned on working in the SUD field. In fact, as a person in long-term recovery, I wanted to have my career in a field that was unrelated to the topic since I spent so much time on it in my personal life. The Universe, however, had other plans! My deep connection to, and passion for, helping people get into recovery meant that I felt most useful and fulfilled when this was my mission.
Additionally, I had the opportunity to help people find recovery in a new way that is more accessible, affordable and private. Ultimately, I followed my passion and it has been an amazing journey thus far.
Q. What was the hardest part of your education process?
The hardest part of my education process was trying to manage it while working. Graduate school, certification programs and training were all completed while needing to support myself and eventually, my family. I longed for the days of undergrad where I had so few responsibilities. The second hardest part was figuring out what the requirements were for each category and making sure all my i's were dotted and t's were crossed. I was diligent about checking with advisors and accreditation boards to make sure I was on the right track.
Q. What aspects of your education and training have been most crucial to your success?
I am really grateful that I decided it was important that I become a SUD counselor. I think it made me much more credible in my work with other clinicians and it sharpened skills I had acquired through years of personal experience. Later in my career, it helped me to be effective with hiring and managing clinicians.
Q. What are the most rewarding and challenging aspects of working as an addiction counselor?
The most rewarding aspects of working as an addiction counselor are the breakthroughs that clients share with you about how the process and information you are disseminating is helping them in their lives. We get to watch the proverbial "light" come on in people and it's an amazing experience.
The most challenging aspect is the loss, frustration, and absorption of other people's pain that is simply part of working with the population. We want everyone to do well and that's just not always possible. Additionally, the consequences of not doing well have a high probability of grave outcomes.
Q. What skills are most important for those aspiring to work in this field?
It is vital that people who are coming into the direct client care positions have done their own therapeutic work and implement rigorous self-care. As a counselor, you are a front-line worker - an emotional paramedic. Employing all the skills you provide to your clients is non-negotiable if you are wanting to be in this field for a long time.
Q. What does a typical day look like for you?
I do not carry a caseload any longer. However, when I did, I would see anywhere from 3-6 clients a day. In between clients, I would work on intensive documentation, treatment planning, and coordination of care. A few days a week, I would meet with my supervisor and peers to discuss cases we were working with so our clients received the best care possible.
Q. What advice would you give to those interested in this career?
My advice would be:
Learn to like and respect the documentation process. It is part of being a counselor and vital for working with the payers. While we all groan at bureaucracy, clients need us to participate in the process of getting our services paid for by insurance. Its simply part of what we do.
The short counseling that is provided in the graduate or training programs is not sufficient. I would suggest being in personal counseling for a year, at least. I have been involved in interviewing and hiring hundreds of clinicians in my career at this point and the absolute best clinicians have done their own work in a real and meaningful way.
Ingrain self-care into your life well-before you start taking large caseloads. The muscle-memory of self-care will serve you well when the burn-out starts to creep in - which it will.
Resources for Addiction Counselors
The American Counseling Association dedicates its work to the growth of counseling as a profession. The nonprofit helps members and counselors by advocating for legislation, providing insights and resources, and educating the public.
This nonprofit organization represents addiction and offenders counselors and advocates for the proper treatment of clients in the field. The organization's journal provides new research in addiction and public offender counseling.
This association represents over 100,000 addiction professionals. It offers continuing education online for addiction counselors via webinars and online courses.
This foundation offers education for counselors about addiction and substance abuse in the form of residency programs, online courses, workshops, books, and videos. It helps counselors from all disciplines learn more about treating patients with addiction.
AffordableCollegesOnline.org is an advertising-supported site. Featured or trusted partner programs and all school search, finder, or match results are for schools that compensate us. This compensation does not influence our school rankings, resource guides, or other editorially-independent information published on this site.
Do this for you
Explore your possibilities- find schools with programs you're interested in and clear a path for your future.