Online Colleges with No Application Fees
Search for online colleges by subject.
How to Find Schools Where You Can Apply for Free
Applying to even a handful of colleges can end up costing hundreds of dollars, with most application fees costing between $40 and $60. Most colleges and universities charge a nonrefundable application fee for processing a prospective student's application. Some colleges offer application fee waivers to students who qualify, while others don't charge an application fee to any student who wants to apply. It's worth seeking these schools out, particularly if you'll be attending online.
College Application Fee Waivers
Application fees can sometimes be waived in certain situations, such as when the applicant is unable to afford the fee or meets special requirements, such as visiting the school or being an in-state resident.
How the fee waiver works
This will depend on the school offering them and the basis for the fee waiver. For example, fee waivers granted on financial need can be obtained directly from the school or from the College Board. Students who are eligible to take the SAT or SAT Subject Tests with a fee waiver will automatically be eligible to apply to up to four of the more than 2,000 participating colleges and universities with no application fee.
Featured Online Programs
Find a program that meets your affordability, flexibility, and education needs through an accredited, online school.
How to get a fee waiver
If obtaining a fee waiver directly from the school, there are two primary ways to go about it.
If the student is using the Common Application, there will be a question which asks if the student believes they are eligible for a fee waiver and if so, the basis for the request. There will be several reasons the student can choose from for which they will usually automatically qualify for a fee waiver. The reasons include: eligible for the federal free or reduced-price lunch program, receiving public assistance, living in federally subsidized housing or a supporting statement from a school counselor, financial aid officer or other similar official.
If the student isn't using the Common Application, they should check with each individual school to determine the exact fee waiver request process. Many times this means asking for a specific form or sending in a letter that contains information forming the basis for the fee waiver request.
Other than financial need, application fee waivers can be granted if the student:
Applies online
Is a legacy applicant with a parent or grandparent who has already graduated from the school
Makes an official college visit
Is a member of a special group, such as the US Armed Forces
Is being recruited by an athletic team
Schools that offer application fee waivers include:
Universities & Online Colleges with No Application Fee
Even applying to college can be expensive. Most colleges and universities have an application fee of $50 to $80 that's nonrefundable, even if the applicant is not accepted to that school. And since most prudent students will apply to several schools, the cost of the application fee can really add up. Luckily, a variety of schools do not require an application fee, even for their online programs.
Students who plan to attend college online are smart to seek out colleges that don't have an application fee, because they aren't bound by geographical considerations and can attend a school no matter where it's located, which broadens their search.
Tuition None
Berea College is a historically progressive college that provides a full scholarship to every admitted student. However, students are required to work at least 10 hours per week during school.
Tuition Payment Plan Availability
N/A
CASE WESTERN RESERVE UNIVERSITY
Tuition$46,006
A private school on the smaller side with about 5,000 undergraduates, Case Western is known for its top-notch research and despite its size, offering a variety of graduate programs.
Tuition Payment Plan Availability
Yes, with three options to choose from.
Tuition$45,104
Located in Portland, Oregon, Lewis and Clark College offers both undergraduate and graduate programs with an extensive study abroad program.
Tuition Payment Plan Availability
Yes
Tuition$38,470
As Wisconsin's largest private university, Marquette is a Catholic coeducational institution that offers students hundreds of programs and degrees to choose from, with many courses now available online.
Tuition Payment Plan Availability
Yes
Tuition$35,300
A private liberal arts college in Illinois, Monmouth offers undergraduate programs with a special emphasis on encouraging students to think freely.
Tuition Payment Plan Availability
Yes
Tuition$49,940
A private liberal arts school, Reed College provides its students with a strong foundation for later graduate work with its mandatory humanities curriculum and senior year thesis requirement.
Tuition Payment Plan Availability
Yes
Tuition$32,331
A private university affiliated with the Franciscan Catholic church that is most well-known for its journalism programs.
Tuition Payment Plan Availability
Yes
Tuition$40,726
One of the best and oldest universities you've probably never heard of, Saint Louis University offers almost 200 undergraduate and graduate programs and even has a campus in Madrid, Spain.
Tuition Payment Plan AvailabilityYes, both interest-accruing and interest-free (but enrollment fee) options.
Tuition$51,010
Besides being a nationally ranked university, Tulane offers fantastic off-campus activity options for its students, given how it's located in New Orleans, while also offering distance learning opportunities.
Tuition Payment Plan Availability
Yes
TuitionNone
A storied US military academy that provides a world class education without charging tuition. However, students must provide active duty service after graduation.
Tuition Payment Plan Availability
Not applicable
The College Board, the body that governs and administers the SAT, offers a list of schools that will let you apply for free. There's also information on schools offering fee waivers and how to get them.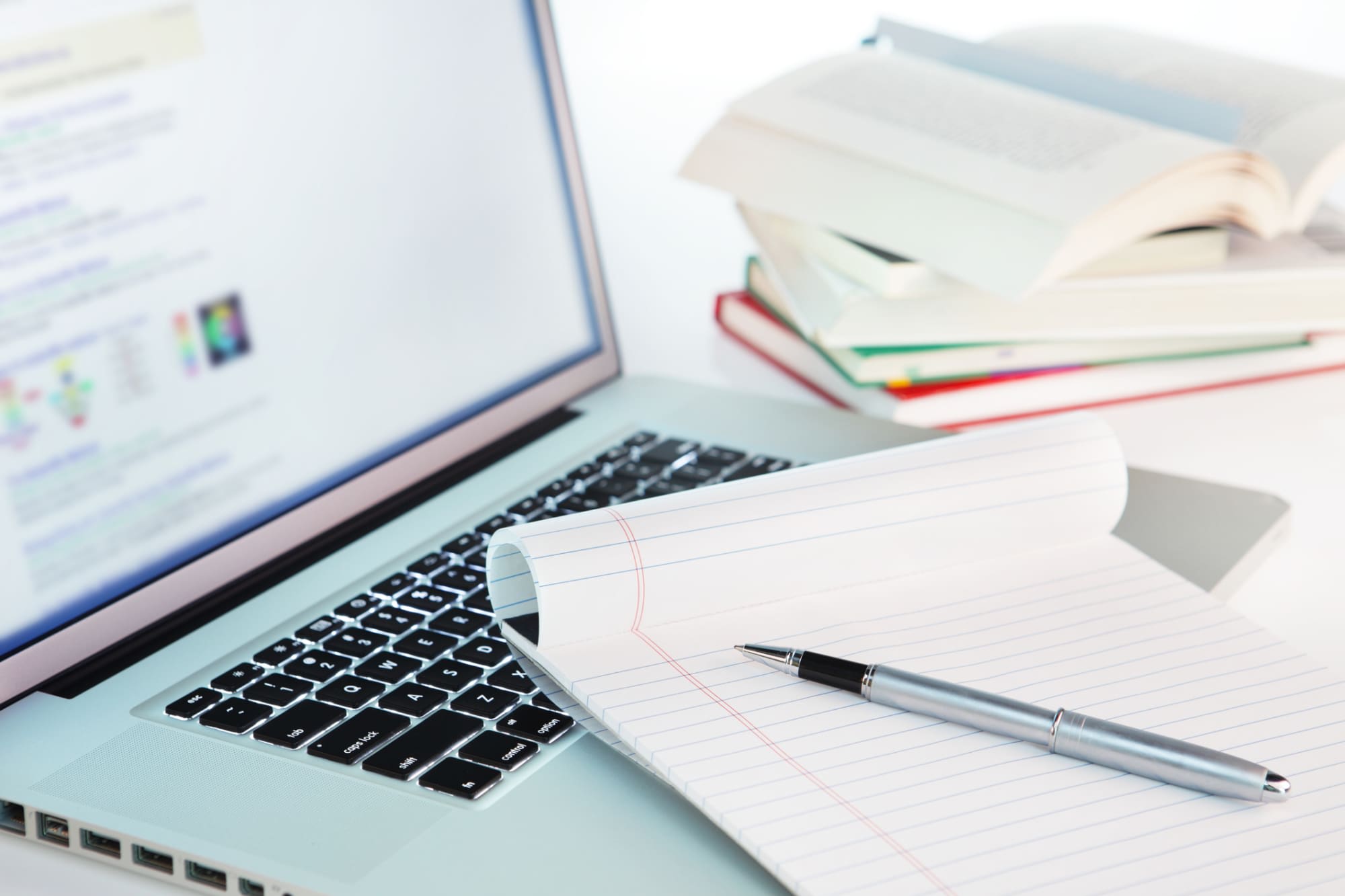 A general studies associate degree advances professionals' education and increases their earning potential. General studies provides a flexible, interdisciplinary route to a degree, particularly for transfer students. For example, a...
College net costs have increased 24% between 2008 and 2018, according to a report from the . Typically, online college costs significantly less than on-campus learning. The affordable cost of...
If you entered college on the path to a bachelor's degree but did not graduate due to time, money, or commitment issues, an online degree completion program can provide the...
Search for Online Colleges by Subject
Discover schools with the programs and courses you're interested in, and start learning today.