How College Transfers Work
Search for online colleges by subject.
Resources, Scholarships & Expert Advice for Students Switching Schools
Imagine choosing a school only to discover it's not the right fit, or attending a school that's an excellent fit and suddenly having to relocate due to family or work obligations. Today, one-third of all college students transfer at least once before graduation. This guide lays out the necessary steps and goals to make the transfer process easier.
Admissions Process for Transfer Students
Applying for college as a transfer student is similar to applying as a first-year student, but there are a handful of crucial differences that prospective transfer students should note.
Like first-year applicants, transfer students need to plan ahead so they can gather all application materials before their deadlines. Academic transcripts, recommendation letters, essays and an application form are common requirements for transfer and first-year students alike, but there are a few discrepancies. Here are some considerations that are specific to transfer students.
Featured Online Programs
Find a program that meets your affordability, flexibility, and education needs through an accredited, online school.
Special Transfer Admissions Programs
Many colleges have special transfer admissions programs that make it easier for students to switch schools. Universities and nearby community colleges often team up to facilitate a smooth transfer between two-year and four-year schools. Courses transfer directly, for instance, and degree planning tools are often available to help transfer students transition between partner schools. Some colleges even have two-year "transfer degrees" that set students up to enter a partnering four-year school seamlessly. Some transfer agreements, both community college-to-university and university-to-university, have guaranteed admission policies. Other schools may have dual enrollment policies, which allow students to concurrently earn credit from either institution, or reverse transfer agreements, entitling students who have earned credit at a four-year institution to get a credit evaluation and receive an associate's degree from a partnering two-year college if they are eligible.
Typical Admission Requirements for Transfer Students
When considering transferring schools, students should check their anticipated school's GPA requirements for transfer students. Often, the minimum GPA requirement for transfer applicants is lower than that for first-year students. Admissions offices tend to consider that a student's college coursework is more intensive and challenging than their high school curriculum and adjust requirements accordingly. Nonetheless, prospective transfer students should be aware of their school's minimum GPA so they can stay on track while planning their transition.
Because colleges typically look at applicants' college GPAs for admission, transfer students need to provide their official transcripts from any post-secondary institutions they've attended. Submitting college transcripts is also crucial in determining how many credits will transfer to their new school.
Transfer applicants may still be required to submit their high school transcripts and standardized test scores and should check with their new school's admissions office. Students who have completed an associate's degree or those who have been out of high school for a specified length of time can usually skip these requirements.
College Transfer Student Scholarships
While transfer students won't have access to first-year scholarships, there are many scholarships available specifically for transfer students. Students can check with their anticipated schools' scholarship pages or take advantage of some of the national scholarships for transfer students below.
Undergraduate Transfer Scholarship
The Jack Kent Cooke Foundation offers up to $40,000 for approximately 45 deserving transfer students, making it the largest private scholarship award available for two-year and community college transfer students. The award applies to tuition, fees, books, living expenses and more.
SPONSORING ORGANIZATION: Jack Kent Cooke Foundation
AMOUNT: Up to $40,000 per year
DEADLINE: October of each year
Coca-Cola Leaders of Promise Scholarship
This popular scholarship is awarded to up to 200 students, with 25 of those scholarships earmarked for those in the military. Students must be members of Phi Theta Kappa, the national honor society for two-year students.
SPONSORING ORGANIZATION: Coca-Cola
AMOUNT: $1,000
DEADLINE: May of each year
These 10 scholarships are awarded to Phi Theta Kappa members. Students must be preparing to transfer to a senior institution during the next fall term, have completed a minimum of 50 college-level credit hours at the time of transfer, and should be in excellent academic standing.
SPONSORING ORGANIZATION: Phi Theta Kappa
AMOUNT: $7,500
DEADLINE: December of each year
Those under consideration for this scholarship must be planning to transfer during the next fall term and show exceptional participation in Phi Theta Kappa.
SPONSORING ORGANIZATION: Phi Theta Kappa
AMOUNT: $5,000
DEADLINE: December of each year
The HSF General College Scholarship
This scholarship is available to those of Hispanic descent and can be awarded to community college transfer students who plan to enroll in a four-year university in the fall term following the scholarship award.
SPONSORING ORGANIZATION: The Hispanic Scholarship Fund
AMOUNT: $500 to $5,000
DEADLINE: March of each year
Loyola University Chicago Transfer Scholarships
An excellent example of the possible scholarships for transfer students through their transferring institution, Loyola University offers merit-based scholarships for those who are transferring to pursue their bachelor's degree.
SPONSORING ORGANIZATION: Loyola University
AMOUNT: $1,500 to $17,000
DEADLINE: Varies
Transferring from Community College to University
Students who attend community college with the intention of transferring to a university should prepare early and make an academic plan that accounts for their time in both schools. Getting a copy of their schools' articulation agreement can be extremely helpful for transfer students.
When planning to transfer, students should ask the following questions:
Does their community college and intended university have any transfer agreements in place?
If yes, will admission to the transfer university be guaranteed?
Does their community college have a transfer degree that makes for a seamless transition between schools?
Which classes transfer and which do not?
For students transferring between schools that don't have any transfer agreements in place, planning is particularly important. Students should pay extra attention to course equivalencies between their schools so they can ensure as many of their credits transfer as possible. They will also want to be aware of their intended university's core curriculum, GPA and transfer requirements; some schools will not accept transfer students who don't meet credit minimums or who haven't taken specific core classes. Communicating regularly with advisors from both schools can help transfer students keep track of requirements and transferable credits.
Students who plan to transfer from community college to a university may also consider earning an associate's degree before making the switch. Those who hold associate's degrees are often able to gain automatic junior standing and have all lower-level core requirements met upon entering their new university, eliminating the need to figure out which courses transfer between schools.
Transferring from One University to Another
There are plenty of reasons students may decide to transfer from one university to another. Location, affordability and major options can all factor into a student's transfer decision. Whatever the reason, prospective transfer students should be aware of how things like transfer articulation, core equivalencies, core waivers and core substitution policies can play into the university-to-university transfer process.
As with a community college-to-university transfer, some university systems have articulation agreements in place. For instance, the State University of New York (SUNY) system allows any student enrolled in one SUNY school to easily transfer to another. They have guaranteed admission, and their courses have direct equivalents between schools.
Core classes are common, interdisciplinary courses designed to give all students a broad educational foundation. While the course names and subjects may be similar, core requirements vary between schools and states. Some core classes are general education courses determined by the state, and others are university- or major-specific, so it's important that transfer students are aware of how these courses will carry over between universities. If too many completed core requirements don't transfer to a student's intended university, it may make more sense to apply to a school with a more direct core equivalency.
Core waivers allow students to skip certain courses within the core curriculum and may be granted for a variety of reasons. For example, a non-western history requirement may be waived for students who have lived in a non-western country for a certain length of time. Universities may also grant waivers to students who demonstrate competency in the subject area through written or oral examination, practical demonstration, recommendation from an outside authority or other means. Schools with articulation agreements may also waive core requirements if a student has met the core requirements of another institution within the agreement.
Core substitutions are like core waivers, except that substitutions grant credit for courses a student has already taken. Sometimes courses don't transfer exactly between universities, but students can petition to get core classes transferred if they feel the course content is similar enough to the core class that it should meet their school's core requirements. The best time to request a core substitution, however, is before taking the class so that students can be sure they will receive credit for the course. To get permission for a substitution, students typically must fill out a form and submit it to the registrar.
To maximize the number of credits that transfer, students should consider sticking with schools that have articulation agreements in place. Planning ahead and speaking with transfer specialists and academic advisors from both schools can also help students determine which classes will transfer most easily and what can be done about classes that don't carry over as neatly. If substitutions need to be made, students should fill out any necessary forms as early as possible and get permission for the substitution before enrolling in the course.
As with a community college-to-university transfer, some university systems have articulation agreements in place. For instance, the State University of New York (SUNY) system allows any student enrolled in one SUNY school to easily transfer to another. They have guaranteed admission, and their courses have direct equivalents between schools.
Transfer & Articulation Agreements
When researching whether schools have transfer or articulation agreements, students many run into some confusing terminology, making a straightforward concept seem more complicated than it is. Here are some terms to look for:



Articulation agreement


Also called "transfer agreement." These agreements are partnerships between two or more colleges that document transfer policies between institutions.





Statewide


Any agreement that says it's "statewide" applies to all public two- and four-year colleges within the state.





Statewide articulation guide


This document lays out all the course requirements and transfer policies for schools in the area. Students may find it helpful to go over their state's articulation guide with an academic advisor.





Statewide common course numbering


Common course numbering can help students figure out which classes they need to take once they switch schools. Writing 115 at one institution within the articulation agreement, for instance, will be equivalent to Writing 115 at another.





Statewide guaranteed transfer of associate degree


The details of associate degree transfers vary between states, but in general, a guaranteed transfer of associate degree ensures that students who have earned an associate's degree at one institution will be guaranteed junior standing and have all lower-division requirements met at their new school.





Statewide credit by assessment


This policy allows students to earn college credit through examinations or other academic proof of competency. The Prior Learning Assessment (PLA), College Level Examination Program (CLEP), Advanced Placement (AP) and International Baccalaureate (IB) are common credit by assessment programs.





Transferable core of lower-division courses


Core classes are a set of broad, foundational courses required for all students in the state, regardless of major. Different states may have different names for their set of core classes. When a statewide articulation agreement offers a transferable core of lower-division courses, that means that all lower-division core courses earned at one institution will transfer in full to another.




Accreditation & Credit Transfer
Attending an accredited institution is always a good idea, but for transfer students, it's especially important. Accreditation is a voluntary evaluation that institutions and programs of study may undergo to show they meet certain quality standards. Students who attend unaccredited institutions are not only ineligible to receive federal financial aid but also risk losing all their credits when they transfer to a four-year college. Most accredited colleges do not accept coursework completed at unaccredited schools, so students who plan to take care of core classes or earn an associate's degree at a two-year institution before matriculating to a university must make sure their school is accredited.
Transfer Students Are Asking…
What is transcript evaluation? What do I need? How long does it take?
Transcript evaluation is the process in which a student's new college determines which credits the student earned at their old institution will transfer and how. Students must send their official transcripts from all previously-attended institutions to their anticipated school, and they must fill out a transcript evaluation request. Even though they must send transcripts for admission purposes, transcripts won't necessarily be evaluated without submission of an evaluation request form. Processing time varies depending on the volume of requests received by the school, so it's good to do this as early as possible.
How does transferring from quarters to semester and vice versa work?
Transferring between schools with different term systems can be tricky, but it is possible. Usually, institutions grant split or partial credit for courses completed at schools with differing term breakdowns. Transcript evaluations, course equivalency guides and transfer specialists can help students understand exactly how their credits will apply to their new school.
What kind of credits typically will not transfer?
Credits earned at unaccredited institutions, credits for remedial courses (pre-college math, for instance) and credits for technical courses generally do not transfer.
Do grades transfer, or just credits?
Some colleges will factor GPA earned at previous school into a student's final GPA, and others only consider grades received at their institution. Prospective transfer students can check with an academic advisor to determine if their GPA will transfer to their anticipated school.
Will my financial aid transfer?
Federal financial aid, like the Pell Grant, will apply to any accredited institution in the U.S. Regional and institution-based financial aid may not transfer between schools, however. Students receiving private scholarships should check with the granting organization to see if the funding will follow them to their new college.
From the Expert
Bart Tibbs is Assistant Director of Admissions at Missouri State University, where he oversees transfer outreach and recruitment. He has served as president of the Missouri Association of College Admission Counselors. Bart holds a master's degree in Education Administration from Eastern Illinois University.
1. Are there any pitfalls or challenges you consistently see transfer students struggle with? How can they avoid or fix these issues?
Transfer students come into their second college with fewer connections to other students and the services provided by the college. It can be daunting to "start over" meeting people and feeling like you belong at the new institution. For example, at Missouri State, we try hard to incorporate transfer students into the mainstream. There are communications and programming that is specific to transfer students so they have opportunities to connect with other transfer students, university resources and ultimately feel that they belong on campus.
2. What tips do you have to help students smooth the transition between universities, or from community college to a university?
Do your research. Make certain the college has your intended major. Visit the campus and talk with an advisor or professor in their field of study and picture yourself on the campus. Check out the scholarship options offered to transfer students from community colleges and be certain to meet any application deadlines. I think it is very important to see what resources the school provides outside the classroom, too. A transfer student understands that academics are the priority and it takes a lot of hard work and dedication to be successful at college. Students need extra-curricular activities, clubs, organizations, intramural sports or other ways to help them blow off steam and then refocus on their class work.
3. Is there any additional advice you have for students looking to switch schools?
Don't wait until the last minute to start the transfer process. It can be a smooth transition, but everything is more stressful the longer one waits to start. Know that the academic advisors and others at the university are valuable resources and all want transfer students to have a smooth transition and be successful.
Signs a School is Transfer Friendly
Some schools work very closely with community colleges, the military and more to ensure that their transfer students have a smooth transition–others, not so much. A school that is transfer-friendly will make it clear through some key incentives and programs. Here's what to look for to determine if the desired school is ready, willing and eager to accept transfer students.



Transfer counselors are available.


A school serious about making the transition easier for students will have professionals poised to do just that. Schools with a dedicated transfer counselor send a signal to prospective students that they understand the challenges and welcome transfer students to their institution.





Housing is available for transfer students.


Just as with providing a dedicated counselor for transfer students, schools that are serious about accepting new students will provide the proper housing for them. Rather than having to wait on a list to get into housing that was already taken up by the current class, transfer students should be able to move right into a particular dormitory or otherwise have provisions made for them when they make the move.





The school boasts a favorable transfer acceptance rate.


Some schools say they welcome transfer students, but only accept a small number of them. To put things in perspective, remember that the national acceptance rate for transfer students is around 64 percent; some of the most transfer-friendly schools have transfer acceptance rates that are much higher, such as Arizona State University at 84.4 percent, and the University of Texas at Arlington at a whopping 91.9 percent.





There is a dedicated transfer orientation.


Some schools say they welcome transfer students, but only accept a small number of them. To put things in perspective, remember that the national acceptance rate for transfer students is around 64 percent; some of the most transfer-friendly schools have transfer acceptance rates that are much higher, such as Arizona State University at 84.4 percent, and the University of Texas at Arlington at a whopping 91.9 percent.





Courses have reserved spots for transfers.


Students who transfer in might be at a disadvantage when it comes to choosing courses; many classes might already be full, leaving them with very few options. A transfer-friendly school recognizes this problem and works with each department to ensure that students have ample opportunity to take the courses they really need.





Transfer agreements are in place.


Many schools have transfer agreements in place that will ensure anyone who completes credits at one school will see them transfer to another. One example of this is the Bridge Program through the University of South Carolina-Columbia. It ensures that students who begin their educational career in the South Carolina Technical College System and complete at least 30 hours of study will see all of those credits transfer upon admission to the university.




Read more about college transfers and going back to school here:
ONLINE COLLEGES ACCEPTING TRANSFER CREDITS
College Transfer Help & Resources
American Council on Education – Transfer Guide: Understanding Your Military Transcript
This extensive resource can help military students figure out transfer policies, including how credits and experience will transfer to different schools.Big Future by The College Board – Tips for Transferring
The College Board and Big Future have tons of resources for students planning their college paths. This page has tips specifically designed for those thinking about transferring from a two-year to a four-year college.CollegeTransfer.Net
Students can find informative articles and FAQ pages to help guide them through the transfer process, and they can check their course equivalencies between various schools.National Association for College Admission Counseling – Transfer
While this professional organization is geared toward college admission counselors, prospective transfer students can find many of the resources, tools and information they would obtain from a transfer counselor on this page.Transferology
This free online tool allows students to enter the courses they've taken and find equivalent courses at other schools. This can help students figure out which schools will grant them the most credit for the courses they've already completed.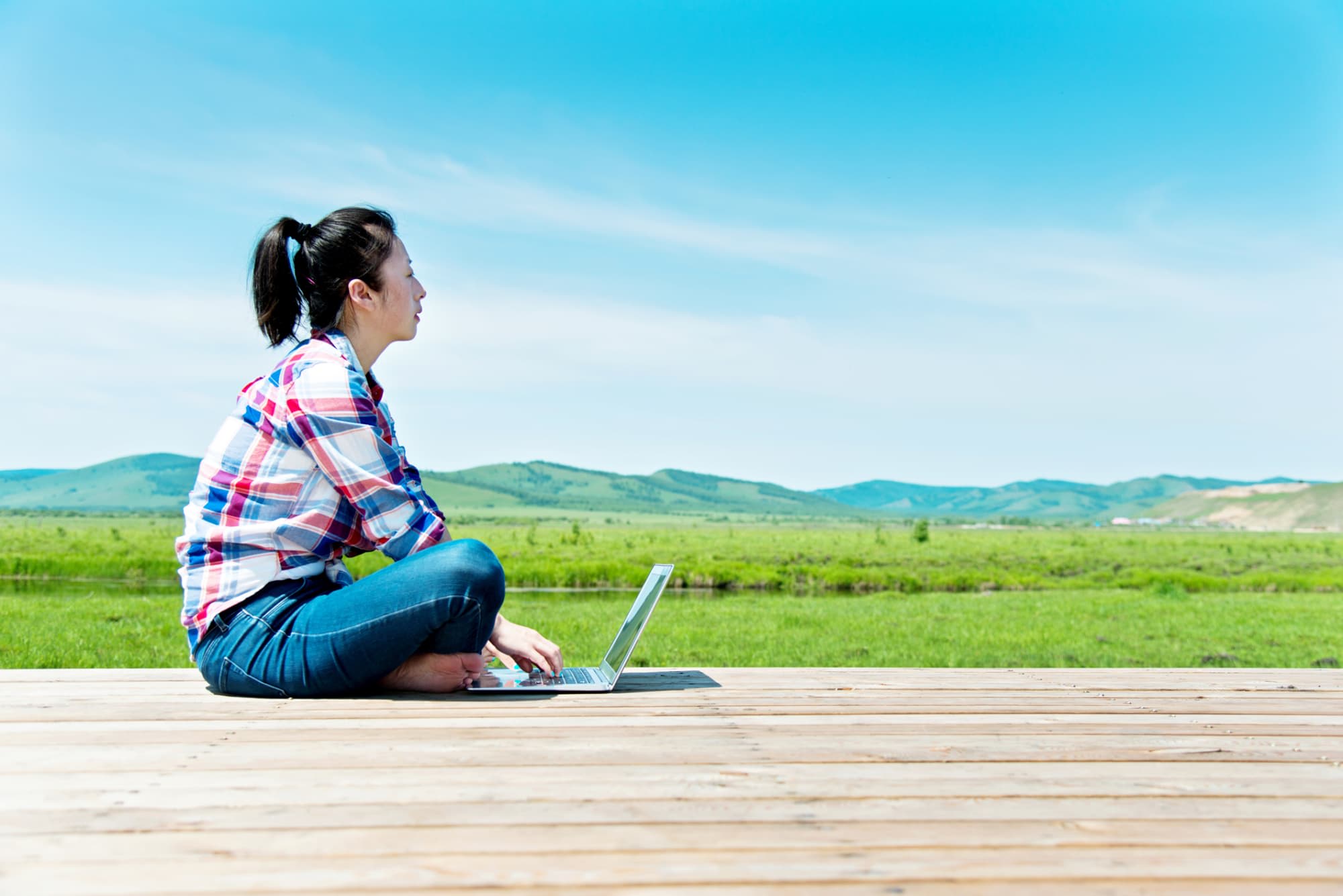 Anyone without access to modern information technology faces a digital divide. People without reliable high-speed internet access may deal with barriers in daily life. K-12 and higher education, job searches,...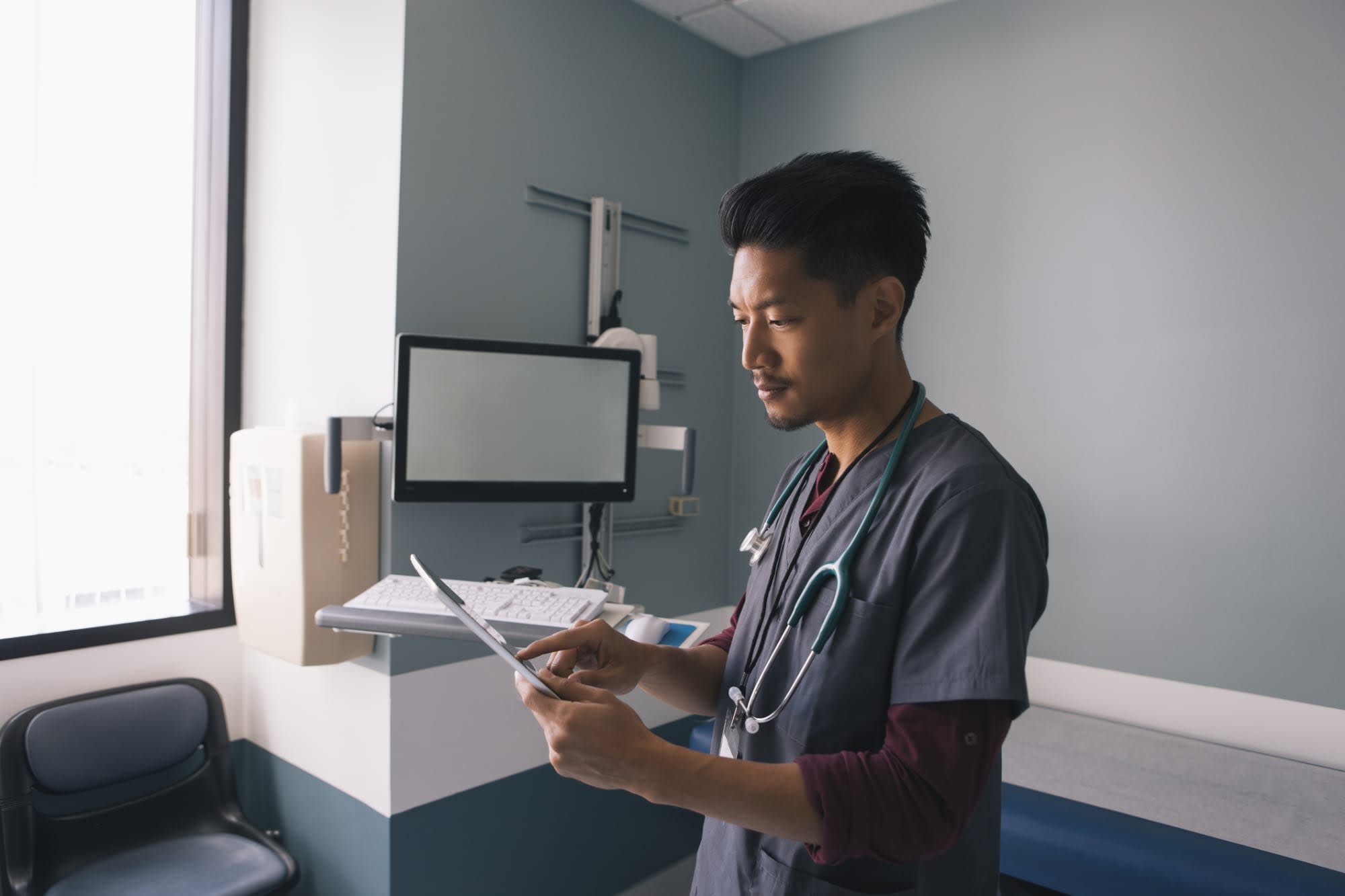 More than four million nurses work in the United States. As nurses earn higher degrees, they see their earning potential increase. Demand for nurses continues to grow, making nursing a strong career path. Though people often equate nurses with RNs, nursing professionals hold various levels of nursing credentials. CNAs or LPNs provide basic nursing care, […]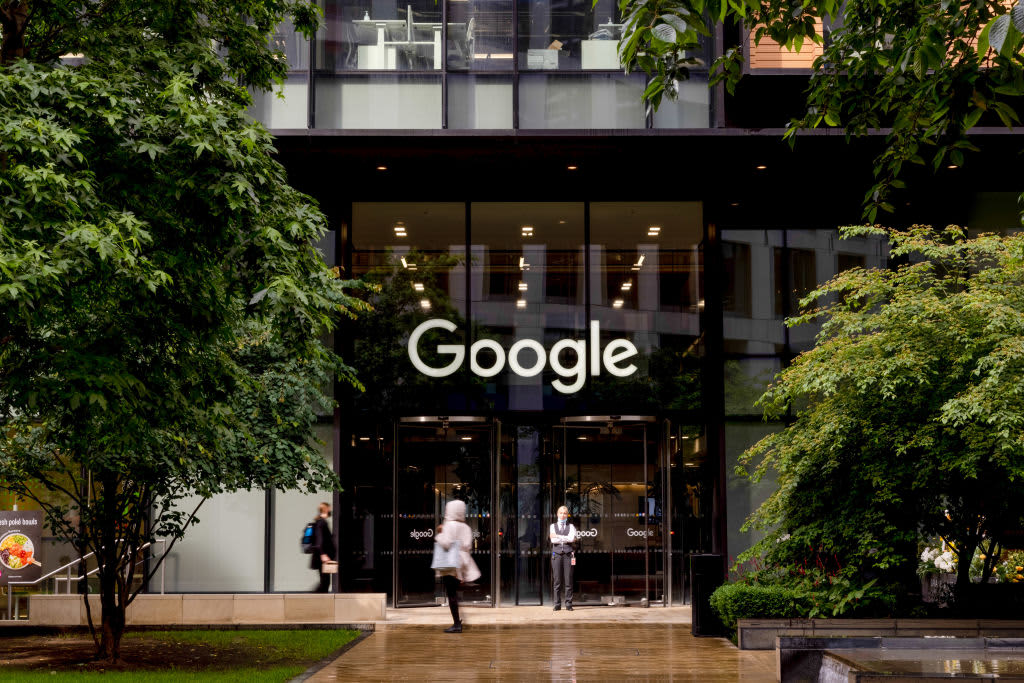 In the early 2010s, Lynda.com and Coursera began offering massive open online courses (MOOCs). Common subjects include coding, mathematics, and language. These accessible, self-paced courses provided a quick way to...
Search for Online Colleges by Subject
Discover schools with the programs and courses you're interested in, and start learning today.