Returning To College
AffordableCollegesOnline.org is an advertising-supported site. Featured or trusted partner programs and all school search, finder, or match results are for schools that compensate us. This compensation does not influence our school rankings, resource guides, or other editorially-independent information published on this site.
Are you ready to find your fit?
College graduates qualify for new career opportunities and often earn higher salaries than professionals without a degree. But returning to college can pose challenges.
This guide offers important information for anyone considering returning to college, including how to research prospective schools and apply for financial aid. Our guide also explains how students can maximize their prior experiences to save time and money on a college degree.
The Realities of Returning to College
---
Sometimes, myths and imagined barriers stop adults from returning to college. Here are some common myths about returning to school and the reality of these myths.
Myth: I can't afford to go back to college.

Many students qualify for financial aid, including loans, grants, and scholarships designed for working adults and returning college students. Additionally, some employers offer tuition assistance programs to employees. Federal student aid, including the Pell Grant program, does not come with an age limit.

Myth: A college degree won't make a difference anyway.

Many careers require a college degree, and college graduates often earn higher salaries than professionals without a degree. Compared to people with some college but no degree, professionals with a bachelor's degree earn $22,000 more every year, according to the Bureau of Labor Statistics. College graduates also benefit from a lower unemployment rate.

Myth: I'm too old to return to college.

No student qualifies as "too old" for college. At 96 years old, Giuseppe Paterno earned a bachelor's degree in history and philosophy. Today, colleges offer specialized services for returning students to support learners of all ages.
In 2018, nearly 7 million college students enrolled in online courses and over 3 million enrolled in fully online degree programs. Online learning makes college more accessible for many students.
Working adults often prefer online learning because they can arrange coursework around their schedule and save time and money on commuting to school. Additionally, online students can attend top programs around the country without relocating. Plus, many schools offer tuition discounts to online students.
Online colleges typically offer services to help ensure student success, such as academic advising, counseling services, and library access.
Returning to School Checklist
---
This section outlines important considerations for students considering returning to college. Review these steps to restart your college journey on a strong foundation.
Decide Why You Need a College Degree

Identifying your reasons for returning to college can offer motivation to complete the application process and start earning credits. Consider your specific goals, like qualifying for professional opportunities or increasing your earning potential. Also, consider the personal benefits of graduating from college, such as a sense of accomplishment and fulfillment.

Assess Your Time

College requires a time commitment. Consider your schedule and ask yourself whether you can find time for college. Do you have enough time to travel to the school? Is there flexibility in your schedule for study sessions? Do you need asynchronous classes with no set meeting times? For working adults, a flexible online learning option or a part-time program may be ideal for their schedule.

Calculate Any College Credits You Already Have

Many Americans possess some college credit but never earned a degree. In 2019, that number reached 36 million Americans. If you have prior college credits, research whether you can transfer them to your program. For example, many colleges offer degree-completion programs, often allowing students to apply up to 90 transfer credits toward a 120-credit bachelor's degree. Reach out to prospective schools to learn more about their transfer credit policies and to request a transcript evaluation.

Research Colleges You Would Like to Attend

Understanding the type of school you want to attend will help you narrow your options. Would you rather attend school online or in person? Are you interested in public or private college? Once you understand your interests, consider other factors, like cost, course schedules, and major options. Students with college credits should also research transfer credit policies to maximize their prior learning.

Look Into Application Requirements

Application requirements vary depending on the school. However, college applicants typically must submit transcripts; standardized test scores; and supplemental materials like a resume, letters of recommendation, and an essay. Research the application process early and understand what documents you need to provide. Set aside time to work on applications and retake standardized tests, if necessary.

Complete Standardized Testing, if Necessary

Many colleges do not require standardized test scores for applicants with at least one year of college credit — or applicants over the age of 25. However, in some cases, applicants need standardized test scores. At the undergraduate level, the SAT and ACT represent the most commonly requested standardized tests. Some schools set minimum scores for admission. Applicants with low scores can enroll in college-level courses to bolster their application.

Get Your Transcripts Ready

During the admissions process, applicants must submit transcripts from all colleges that awarded credit. Adult learners who attended college in the past should reach out to their prior institutions to request transcripts. Admissions counselors use these transcripts to understand an applicant's prior experience and award transfer credits. Most schools require official transcripts, so make sure to allow time for the transcripts to arrive.

Find People to Write Letters of Recommendation

Most colleges require at least one letter of recommendation as part of the application process. Supervisors, mentors, and former teachers make excellent candidates for recommenders. Make sure to reach out to your letter writers at least 2-3 weeks before the due date to give them time to write the recommendation.

Apply to Colleges and Financial Aid

Submit your college applications early, if possible, and plan to apply for financial aid as close to October 1st as you can. That's when the federal student aid program makes the FAFSA available. Students can submit the FAFSA to qualify for federal grants, loans, and work-study programs.
Applying Credits and Experience Toward a Degree
---
Bachelor's degree programs typically require around 120 credits, which take most full-time students four years to earn. However, returning students can often receive credit for work experience, prior college courses, and credit by exam. By maximizing these credits, students can shorten the time to earn their degree and save money.
1. College Board's College-Level Examination Program (CLEP)
The College Board offers an exam-based way to earn college credit. The CLEP program lets students test out of general education courses in composition and literature, world languages, business, social science, and the natural sciences. CLEP also offers remote proctoring for students to complete their exam at home. Over 2,900 colleges in the U.S. offer credit for passing scores on CLEP exams.
2. Transferring Earned Credits
In 2019, 36 million Americans had completed some college but did not earn a degree. Each college sets its own rules concerning transfer credits. In general, credits earned at a regionally accredited school are more likely to transfer than credits earned at schools without accreditation. Prospective students should request transcripts from prior schools and ask for a transfer credit evaluation at their new school to maximize their prior learning.
3. Using Work Experience to Earn College Credits
Many colleges offer credit for prior professional experience, including military experience. Professional credentials and corporate training may also qualify for college credit. By applying for credit for work experience, working adults can save money and time when pursuing a college degree. Depending on the school, students may need to pass an examination or submit a portfolio demonstrating their knowledge to receive college credit.
Q. What are some of your best tips for students considering going back to school?
When considering going back to school, there are a number of things to consider depending on each individual student's circumstance. Some questions I have my students ask themselves when thinking about going back to school are:
Are you in a position to move if the program you want to study is outside of your locale?
Does the local community college offer the program you are looking for? Each community college has a transfer center you can connect with to ensure that all of your credits transfer smoothly, if your end goal is a bachelor's degree.
Meet with an academic advisor even before applying to go over the steps to apply, programs of study, and what to expect. Most academic advisement offices are happy to meet with prospective students — don't feel the need to apply first!
Q. Where do students tend to get confused when they start the process of going back to school, and how can they avoid those pitfalls?
I think that many students get confused about the required courses for general education, specifically English and math requirements. Most students want to jump right in to classes they are more interested in, but those gateway courses in math and English are often prerequisites for other classes. Students really need to think about taking these classes early on so that they don't get hung up on completing a degree.
Generally, I hear about students who weren't sure where to start, but there are always people willing to help. Reach out to the academic advisement office to schedule a time (in person, online, or over the phone) to talk about any questions you have. That is what offices like myself are here to do: get students started on a path to goal attainment, whatever that goal may be.
Q. Anything else you might like to add about going back to school?
Education opens so many doors. Don't let hesitation and fear hold you back from at least speaking to someone about the many opportunities out there. This can mean speaking to an academic advisor, faculty member, or financial aid advisor. Get all the information you can before deciding that it just isn't for you! Particularly at the local community colleges, we believe in accessibility at all levels. Get in touch with someone today.
Dr. Natalie Brown
Dr. Natalie Brown has been working in higher education for over 10 years. She particularly enjoys working with students from diverse backgrounds and cultures. She oversees the academic advisement office and the International Services team at Truckee Meadows Community College. She is committed to helping students identify their interests and achieve their academic and personal goals.
Additional Resources
BigFuture offers college and career planning resources for students. The site provides information on paying for college, applying to schools, and identifying career paths.
With resources on academic skills, career planning, and student success, College for Adults helps adults return to college. Visitors to the site can strengthen their academic abilities, research schools, and find financial aid opportunities for college.
A nonprofit association that provides information on federal student aid, NASFAA connects college students with financial assistance professionals at colleges across the country.
Accredited colleges and universities meet the highest standards for educating students and granting degrees. Prospective students can search for accredited schools and programs through the U.S. Department of Education's database.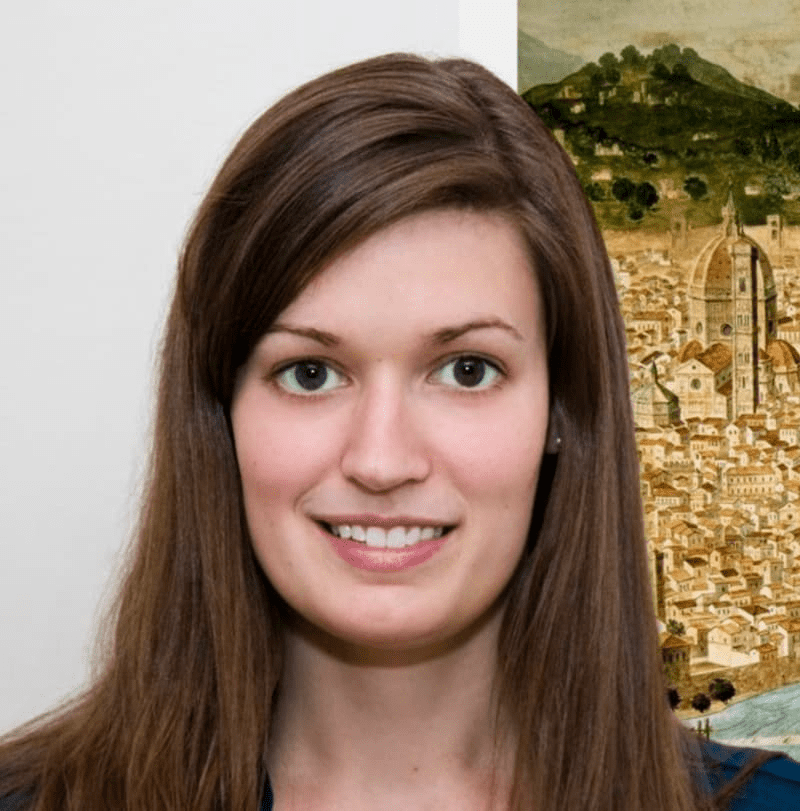 Genevieve Carlton
Genevieve Carlton holds a Ph.D. in history from Northwestern University and earned tenure as a history professor at the University of Louisville. An award-winning historian and writer, Genevieve has published multiple scholarly articles and a book with the University of Chicago Press. She currently works as a freelance writer and consultant.
Keep up with the latest
Never miss a detail on the news, trends, and policies that could directly impact your educational path.
AffordableCollegesOnline.org is an advertising-supported site. Featured or trusted partner programs and all school search, finder, or match results are for schools that compensate us. This compensation does not influence our school rankings, resource guides, or other editorially-independent information published on this site.
Do this for you
Explore your possibilities- find schools with programs you're interested in and clear a path for your future.