Paying For College
By Genevieve Carlton
Published on June 28, 2021
AffordableCollegesOnline.org is an advertising-supported site. Featured or trusted partner programs and all school search, finder, or match results are for schools that compensate us. This compensation does not influence our school rankings, resource guides, or other editorially-independent information published on this site.
Are you ready to find your fit?
6 Things to Consider When Paying for School
College students spend between $13,700-$27,000 annually in college costs after accounting for scholarships and grants. In 2019, a Sallie Mae survey found that parents provided 30% of college costs on average, leaving students to pay for most costs themselves. Many students do not receive any financial support from their parents when it comes to paying for college.
How can students pay for college without help from their parents? Fortunately, students can save money and pay for college alone by choosing an affordable college, calculating their financial need, and researching financial aid options. This guide walks through paying for college and saving money in college.
1. Calculate Your Financial Need
---
How much money will you need for college? Each student's financial need depends on their unique circumstances. Our affordability calculator easily determines your financial need based on your income, cost of living, expenses, and expected financial aid. The calculator shows how much you can afford in annual tuition, including the expected monthly payment.
Break down your current financial situation, and receive a college tuition estimate you can afford to pay.
2. Choose an Affordable College
---
Researching affordable colleges helps students cover their expenses without parental support. Undergrads can easily save tens of thousands of dollars by choosing more affordable colleges. When researching affordable options, however, prospective applicants should consider their financial aid options to calculate the net college costs.
Public vs. Private Colleges
Public colleges receive financial support from states, while private colleges operate independently. In most cases, public colleges offer a more affordable route to a degree. 
Students who choose an in-state public school pay around $9,200 in annual tuition. Tuition at private schools averages nearly $32,000 per year. Over the course of a four-year degree, in-state public students can save more than $90,000. However, many private schools offer institutional financial aid. Qualifying students may pay less at a private school thanks to grants and scholarships.
In-State vs. Out-of-State Colleges
Public colleges and universities charge lower tuition rates to state residents. Since these institutions receive public funding, the tuition discount rewards residents who pay state taxes. How much can students save by choosing an in-state college? In 2018-2019, annual in-state tuition averaged $9,200, while out-of-state tuition exceeded $26,000 annually. 
Choosing an in-state school helps students save on other expenses, too. Students living at home save more than $10,000 annually compared to on-campus counterparts. Note that some states participate in regional tuition compacts offering in-state tuition to neighboring states' residents.
Online vs. on-Campus Colleges
Online colleges help students save money on tuition, living expenses, and other costs. Since distance learners enroll in colleges nationwide, prospective applicants can shop around for the most affordable colleges. Many online colleges offer students tuition discounts or flat tuition rates regardless of their state residency.
Online colleges bring savings on housing and transportation expenses, since students attend school without relocating. Online students at accredited institutions qualify for federal financial aid, scholarships, and grants. However, in-person colleges may offer tuition benefits for in-state residents.
Two-Year vs. Four-Year Colleges
Two-year colleges generally charge significantly lower tuition rates than four-year colleges. In 2018-2019, two-year and four-year colleges cost around $3,500 and $16,000, respectively, in annual tuition and fees. 
Students seeking the most affordable degrees can earn an associate at a two-year public college and transfer to a four-year college to complete a bachelor's. At many four-year institutions, associate-level transfer students meet the general education requirements. This route saves students over $25,000 on average.
3. Apply for Scholarships and Grants
---
Scholarships and grants offer one of the best forms of financial aid, since they do not require repayment. Scholarships and grants also help students limit their student loan debt. In addition to need-based scholarships and grants, many programs offer merit-based awards.
The federal student aid program offers federal grants, including the Pell Grant, to support students. Grants do not require repayment in most situations, making them an excellent option when paying for college. Typically, recipients must demonstrate financial need to receive federal grants, though some grants waive these requirements. Learn more about federal education assistance programs.
States award grants to eligible college students. In many states, undergrads qualify by filling out the FAFSA. Some state grants support certain majors, like nursing students or education majors. Each state offers its own grants, so students should research their state's financial aid program further.
Scholarships offer free money for college students with no repayment required. Many of them ask for evidence of academic achievement or financial need. Specialized scholarships often require a specific background or career goal. Students can learn more about scholarships and how to find them from the federal student aid program.
4. Research Student Loans
---
Student loans help undergrads without parental support with paying for college. Unlike grants and scholarships, borrowers must repay loans with interest. Students should carefully research loan options and ensure they understand federal and private loans' differences.
The federal student aid program provides federal loans for college students, including graduate students. Students qualify by filling out the FAFSA. Some loans offer benefits such as subsidized interest rates or loan forgiveness programs. Borrowers also benefit from lower interest rates and loan deferment options.
Banks and other financial institutions issue private loans to qualifying students. Unlike federal loans, applicants must pass a credit check to receive private loans. Private loans often charge higher interest rates with fewer repayment options. Students should exhaust their federal loan options before turning to private loans.
5. Find Additional Ways to Pay
Work-study programs connect students with part-time jobs, often at their school. Undergrads qualify for the federal work-study program by filling out the FAFSA and meeting income requirements. Colleges typically administer work-study programs, placing eligible students in part-time positions. Learn more about work-study programs.
In 2019, 63% of U.S. employers offered tuition assistance programs. In these programs, employers pay tuition costs for employees who meet certain requirements. Many programs reimburse employees at the end of the term for achieving a minimum GPA. Learn more about workforce development and training programs.
6. Cut Costs While in College
---
Saving money in college also means spending less. Undergrads can make several large and small choices to cut their costs and reduce spending in college. This section includes some ways to save over $10,000 annually on college costs.
College students living at home with family save over $10,000 annually compared to counterparts living in on- or off-campus student housing. Some undergrads save money by spending their first two years at home and then moving into affordable off-campus housing.
New textbooks from the campus bookstore come with a hefty markup. The National Center for Education Statistics estimates that students spend $1,275 on books and supplies annually. Switching to used books or buying textbooks online helps students cut expenses. Students can also share textbooks with a friend, buy a professor-approved earlier edition, or check the library.
Save Money on Your Laptop
College students use their laptops to log into virtual classes, complete assignments, and access course materials. For many students, a laptop constitutes a significant investment. Fortunately, many companies offer student discounts on laptops and other technology, including Apple, Dell, and Lenovo. Students also qualify for discounts on Microsoft software.
Use Public Transportation
Using public transportation instead of ride shares or personal vehicles saves students thousands each year. Many public transit systems offer student rates, and some universities include free public transit in their student fees. Public transportation varies by city, however, so it might not work for all students.
Take Advantage of Student Discounts
Students receive discounts on many things, from apparel to travel. Levi's offers a 25% discount for students, and Amtrak offers students up to 25% off rail fares. Many subscription services offer student discounts, such as Spotify Premium Student, which includes Hulu and Showtime. Many universities also negotiate their own student discounts with local businesses.
Common Questions People Ask About Paying for College Alone
Q. Do I need my parents to fill out the FAFSA?
Dependent students must list parental information on their FAFSA form. This includes their parents' income and assets based on tax returns, W-2s, investments, and untaxed income. Independent students do not need to provide financial information for their parents. This group includes students over 24, married students, graduate students, student parents, and emancipated minors.
Q. What do I do if I can't use my parents' information on the FAFSA?
If parents will not or cannot share their financial information, the FAFSA form allows the applicant to explain why they cannot provide parent information. However, students may not qualify for federal aid. The FAFSA does not ask about citizenship status, and students can fill out the form even if their parents do not file federal income taxes.
Q. What information will my parents be asked to provide on the FAFSA?
The FAFSA uses financial information to determine a student's expected family contribution. Dependent students must provide information on their parents' income and assets. The FAFSA asks for federal tax returns, W-2s, bank account statements, investments, and untaxed income. Applicants with divorced parents provide information on their custodial parents.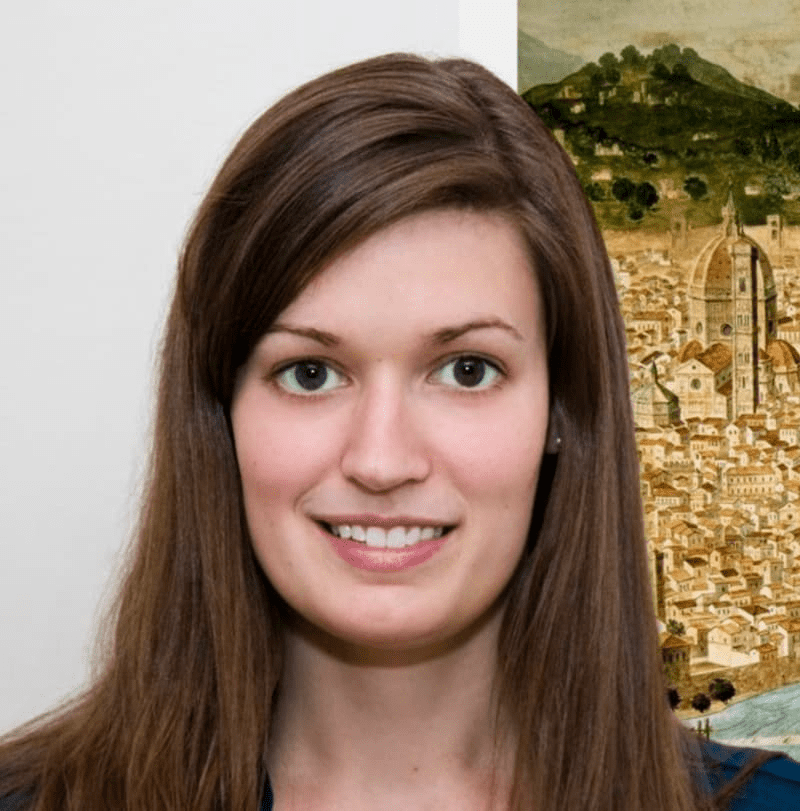 Genevieve Carlton
Genevieve Carlton holds a Ph.D. in history from Northwestern University and earned tenure as a history professor at the University of Louisville. An award-winning historian and writer, Genevieve has published multiple scholarly articles and a book with the University of Chicago Press. She currently works as a freelance writer and consultant.
Keep up with the latest
Never miss a detail on the news, trends, and policies that could directly impact your educational path.
AffordableCollegesOnline.org is an advertising-supported site. Featured or trusted partner programs and all school search, finder, or match results are for schools that compensate us. This compensation does not influence our school rankings, resource guides, or other editorially-independent information published on this site.
Do this for you
Explore your possibilities- find schools with programs you're interested in and clear a path for your future.