LPN To RN Programs
A LPN-to-RN program can be a great way to advance in a nursing career. Here, we outline the top programs available.
AffordableCollegesOnline.org is an advertising-supported site. Featured or trusted partner programs and all school search, finder, or match results are for schools that compensate us. This compensation does not influence our school rankings, resource guides, or other editorially-independent information published on this site.
Are you ready to find your fit?
LPN-to-RN Programs
Get Ranking Seal
Licensed practical nurses (LPNs) wanting to become registered nurses (RNs) do so with an LPN-to-RN program. Admittance requires an LPN license and employment in a healthcare setting. Some schools may require applicants to take the Test of Essential Academic Skills and complete general education requirements.
In an LPN-to-RN program, students learn the skills needed to climb the nursing career ladder. RNs need more training than LPNs because they take on more responsibilities, such as operating equipment and administering medicine. LPN-to-RN courses may include topics such as physiology, biology, and patient care.
LPN-to-RN degree-holders who pass the National Council Licensure Examination for Registered Nurses (NCLEX-RN) qualify to become RNs.
Frequently Asked Questions About LPN-to-RN Programs
How long is an LPN-to-RN program?
Depending on whether the program confers an associate or bachelor's, most LPN-to-RN programs take 2-4 years to finish.
How much does an LPN make?
LPNs and licensed vocational nurses (LVNs) earn a median $48,820 annually according to the Bureau of Labor Statistics (BLS).
How much does an RN make?
RNs earn a median $75,330 per year according to the BLS.
Why Get a RN Degree?
LPNs provide basic nursing care, while RNs provide more advanced care, educate patients, and coordinate care. Nurses wanting to advance their career and take on more responsibility do so with an LPN-to-RN degree. LPNs with prior education and experience enter an LPN-to-RN program to skip the first semesters of a regular RN program.
RNs earn more per year than LPNs. The median annual salary for RNs exceeds that of LPNs and LVNs by $26,510.
Schools offer LPN-to-RN degrees both in person and online. Students wanting to continue working while earning their degree benefit from an online program's flexibility. Online programs usually save students money by avoiding relocation and transit costs.
How Much Does a LPN-to-RN Degree Cost?
An LPN-to-RN degree's cost varies depending on program type, school type, and location. Associate degrees in nursing (ADNs) at public two-year institutions usually cost less than bachelors of science in nursing (BSNs) at private four-year institutions.
ADN programs cost $6,000-$20,000 at public schools and $30,000-$100,000 at private schools. BSN programs typically cost $40,000-$100,000. Students may pay less for online programs, or if they get a scholarship.
Learners should expect to study 1-2 years for an LPN-to-ADN program and 2-4 years for an LPN-to-BSN program.
Besides tuition, nurses should factor in costs for lab fees, books, and any necessary technology. Most programs require an in-person clinical component, which comes with costs for transit and potential missed wages.
How Much Do RNs Make?
RNs earn a median salary higher than the median for all workers, according to the BLS. Nurses in government settings earn more, with a median of $84,490. Wages vary by location and experience level. The lowest 10% of nurses earn less than $53,410, while the top 10% earn over $116,230.
Additional education often helps nurses earn more. If a nurse wishes to advance their career, they can earn a master's degree. A master's qualifies nurses to become nurse practitioners, anesthetists, or midwives, who earn a median $117,670 annually.
Courses in an LPN-to-RN Program
LPN-to-RN programs teach nurses the skills needed for more advanced patient care. Many classes cover nursing concepts and hard skills nurses use in their everyday lives. Other LPN-to-RN courses teach nurses the pharmacology, biology, and chemistry needed in an advanced medical setting. Some programs offer specialized classes for students interested in certain fields, including pediatric or mental health nursing.
Below, see a few examples of classes found in an LPN-to-RN program. Not every school offers these specific LPN-to-RN courses. The descriptions represent a sample curriculum.
Pharmacology for Nurses

In pharmacology for nurses, students learn about the uses and effects of different drugs. They learn how to identify drugs that react with one another, and which drugs to use to treat ailments. Because RNs can administer medication to patients, they must understand the pharmacology of that medication.

Medical and Surgical Nursing

Students typically take classes in medical and surgical nursing in a series. These courses cover skills needed to provide care to patients in different medical settings. Topics include caring for adults with chronic illness, patient care after surgery, and administering medication. Nurses use the wide skill set in professional healthcare environments.

Maternal/Child Health Nursing Care

Courses in maternal and child health nursing care focus on caring for childbearing patients from a family-centered focus. Students learn how to care for both expectant and new parents and newborns. Nurses working with general populations, in OB-GYN practices, or in hospital birthing units use these skills every day.
How to Become a Registered Nurse
A few different education paths lead to RN licensure. Typically, nurses must earn a BSN, ADN, or associate of science in nursing (ASN) to take the NCLEX-RN. RNs usually have about four years of educational experience, which includes supervised clinical experience.
Nurses wanting to take on more responsibility at work or hold an administrative position usually need a BSN. Still, a nurse with any degree can get licensure. Some employers might prefer nurses with a BSN over those with an ASN.
Besides taking the NCLEX-RN, nurses must complete their individual state's requirements for licensure.
On a typical day, nurses work with patients to assess their conditions, record their histories and symptoms, and perform diagnostic tests. They may also administer medication and teach patients how to continue taking their medication at home.
Licensure for RNs
After completing their education, nurses who want RN licensure must take the NCLEX-RN. The National Council of State Boards of Nursing (NCSBN) administers the exam. Graduates must obtain an Authorization to Test, apply for licensure, and pay the $200 exam fee before taking the exam.
After passing the exam, graduates receive licensure from their state. Every state uses different requirements and fee amounts for RNs. The Washington State Department of Health requires nurses to take a professional vocational relationship course and pay $120.
Many states require nurses to renew their license annually, which comes with an additional fee. Some states require nurses to continue their education to renew their license. For example, California requires nurses to complete 30 hours of continuing education every year for license renewal.
Several states participate in the Nurse Licensure Compact, which allows nurses licensed in one state to work across state lines. Nurses should check the NCSBN's website to see if their state is included before applying.
Interview with a LPN-to-RN Graduate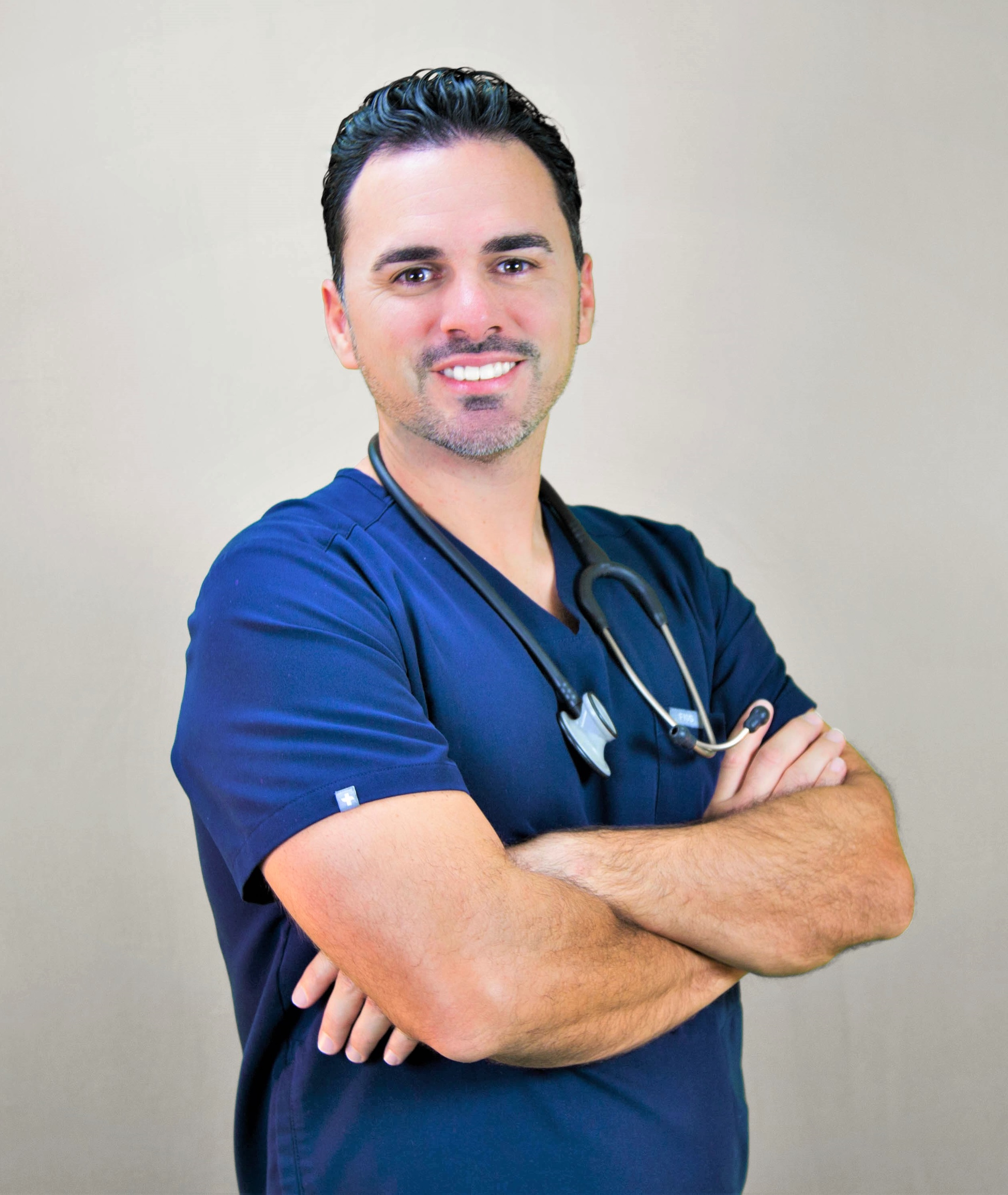 Nicholas McGowan, BSN, RN, CCRN
Nicholas McGowan, BSN, RN, CCRN is a critical care nurse with 10 years of experience in cardiovascular, surgical intensive care, and neurological trauma nursing. Nicholas also puts his background in education, leadership, and public speaking to work to help other nurses. Nicholas is an online learner who builds on his foundation of critical care nursing, which he uses directly at the bedside, where he still practices. In addition, Nicholas hosts an online course at Critical Care Academy where he helps nurses achieve critical care certification.
Q. What are the benefits of attending an LPN-to-RN program?
The nice thing about LPN-to-RN programs is the ability to apply and expand your nursing experience to earn your RN license. Many LPNs return to school after working for a few years and have a solid clinical foundation to support their knowledge base. In addition, many programs allow you to continue working while going to school, which is very helpful for nurses financially supporting themselves or a family.
Q. What were your biggest challenges in an LPN-to-RN program?
My greatest challenge during the LPN-to-RN program was with time management. I was working part time in the hospital in addition to going to school full time, so scheduling became very tedious towards the end of the program. Managing work, school, family, and sleep became very strenuous. But I would do it all over again.
Q. How did you see your career/career aspects change once you graduated from an LPN-to-RN program?
Once I earned my RN license, I was able to launch my career into critical care, where I am still at today. Having a foundation with patient care as an LPN helped me focus on learning how to assess and manage patients in critical care, which requires an RN level of practice. Working at an RN level allows me to have much greater autonomy, depth of knowledge, and career mobility.
Q. What advice would you give students who are considering an LPN-to-RN program?
It's important to have clear goals in mind for what nursing specialty you want to pursue. When researching schools, be sure that they are accredited and that their clinical rotations will give you sufficient learning experience and support your desired specialty. Also, if you need to keep working while in school, look for programs that offer flexibility, such as hybrid/online classes that you can attend on your own time. If you are seriously considering your RN license, don't hesitate! There are great opportunities and high demand for nurses right now in many areas of healthcare.
Best LPN-to-RN Programs
AffordableCollegesOnline.org is an advertising-supported site. Featured or trusted partner programs and all school search, finder, or match results are for schools that compensate us. This compensation does not influence our school rankings, resource guides, or other editorially-independent information published on this site.
Featured Online Public Health Programs
Find a program that meets your affordability, flexibility, and education needs through an accredited, online school.
Related articles that may interest you
AffordableCollegesOnline.org is an advertising-supported site. Featured or trusted partner programs and all school search, finder, or match results are for schools that compensate us. This compensation does not influence our school rankings, resource guides, or other editorially-independent information published on this site.
Do this for you
Explore your possibilities- find schools with programs you're interested in and clear a path for your future.