Find the Right Nursing Specialties For You
AffordableCollegesOnline.org is an advertising-supported site. Featured or trusted partner programs and all school search, finder, or match results are for schools that compensate us. This compensation does not influence our school rankings, resource guides, or other editorially-independent information published on this site.
Are you ready to find your fit?
Finding the Right Fit for Your Skills & Aspirations
Nurses can specialize in an area such as pediatric nursing, advanced practice nursing, or critical care nursing. Most nursing program students choose a specialization area after completing clinical rotations in various healthcare settings. Learners then take coursework that aligns with their interests and career goals.
Professionals can choose from many nursing specializations. Common undergraduate nursing concentrations include cardiac nursing, acute care, geriatric nursing, orthopedics, and ambulatory care. Graduate degree-holders can pursue advanced practice roles, such as nurse practitioner and nurse anesthetist. This guide introduces common nursing specialties to help students find the right fit for their skills and professional goals.
Frequently Asked Questions About Nursing Specializations
Q. What is the most in-demand nursing specialty?
In-demand nursing professionals include nurse educators, nurse anesthetists, nurse practitioners, acute care nurses, and travel nurses.
Q. What is the highest-paid RN specialty?
Advanced practice nurses, including nurse practitioners and nurse anesthetists, earn the highest salaries in the field. Among RNs, salaries vary depending on work location and experience.
Q. Where is the biggest need for nurses?
With current nursing shortages, many professionals are in high demand, including ER nurses, perioperative nurses, oncology nurses, and travel nurses. Certain states, including California, feature above-average demand for nurses.
Associate Degree in Nursing Specializations
---
An associate degree in nursing meets the education requirement for a registered nursing license. ADN programs typically explore human anatomy, pharmacology, health assessment, and evidence-based practice.
Associate students can choose from many nursing specializations. Nursing concentrations prepare learners to pursue focused career paths. For example, an acute care or surgical specialization can lead to jobs in acute care and perioperative nursing.
Nursing specialties blend coursework with experiential learning. Nursing students complete on-site clinical hours in hospitals, doctors' offices, and outpatient care facilities. This section introduces common nursing specializations at the associate level.
An ambulatory care nursing specialization prepares students for careers in outpatient care settings. Learners develop skills in patient assessment, observation, and treatment. Degree-seekers prepare to perform diagnostic tests, administer medication, and work with healthcare teams.
After earning an RN license, prospective ambulatory care nurses must complete certification requirements. Candidates need two years of ambulatory care experience and passing exam scores.
Pediatric nurses care for infants, toddlers, young children, and adolescents. A pediatric nursing concentration includes courses in acute pediatric nursing, management of chronic pediatric conditions, and pediatric wellness.
Pediatric nursing students usually complete clinical hours in various pediatric healthcare settings. Learners may fulfill clinical requirements in pediatric primary care facilities, pediatric hospitals, and pediatric intensive care units.
Cardiac nurses care for patients with acute and chronic cardiovascular diseases. Associate-level cardiac nursing concentrations explore patient assessment, treatment planning, and cardiac nursing practice. Learners complete clinical placements in settings such as intensive care units, hospitals, long-term care facilities, and cardiology clinics.
While working under an experienced cardiac nurse's supervision, students gain the knowledge and skills required for cardiac nursing careers.
Bachelor's Degree in Nursing Specializations
---
Bachelor's in nursing programs prepare registered nurses for increased responsibilities and team leadership roles. BSN-seekers can choose from several nursing concentrations and pursue focused clinical experiences. For example, pediatric nursing students often work in pediatric care settings. Emergency nurses can gain experience in critical care and emergency settings.
Bachelor's-level nursing specializations include cardiac care, oncology, orthopedics, surgical nursing, and geriatric nursing. Other common nursing specialties include mental health nursing, critical care, and pediatrics. This section introduces popular nursing specializations for BSN students.
Critical care nurses assess acute medical conditions and work with patients who require immediate care. Bachelor's students in this field explore health assessment in critical care settings, patient outcomes, and critical care pharmacology.
Critical care nursing students complete a supervised clinical placement. Common settings include intensive care units, emergency care units, and cardiac care units. Some nurses specialize in pediatric critical care, which requires experience in a pediatric intensive care unit or a neonatal intensive care unit.
Perioperative Nurse (Surgical/OR Nurse)
Perioperative nurses specialize in surgical care. During a BSN program, these nurses study pre-op care, post-op care, and treatment plans for surgical patients. They also learn about critical and emergency nursing.
Clinical placements occur in surgical departments, outpatient surgery clinics, and doctors' offices. During their clinical experience, students learn to work closely with other healthcare professionals, patients, and families. BSN-holders can pursue perioperative nursing certification.
Geriatric nurses care for elderly patients. Students in BSN programs can take specialized courses in gerontology, hospice care, and palliative care. Some programs offer classes in acute and chronic geriatric conditions.
Nursing students gain hands-on training during clinical placements. Geriatric nursing students complete clinical hours at long-term care facilities, hospitals, and hospice care centers. After earning a BSN, nurses continue their specialized training in the workforce.
Master's Degree in Nursing Specializations
---
MSN programs provide advanced training in patient health assessment, nursing leadership, and evidence-based practice. Many positions that require an MSN, including nurse anesthetist and nurse practitioner roles, offer significantly higher salaries than RN positions.
Master's students typically choose a specialization, such as nurse educator, nurse administrator, or nurse practitioner. MSN-holders can also become nurse anesthetists and clinical nurse specialists.
Nursing students typically earn their master's degree in 2-3 years, depending on their specialization. In addition to master's-level coursework, nursing students complete clinical hours in their concentration area.
Certified Registered Nurse Anesthetist (CRNA)
Nurse anesthetist programs prepare graduates for advanced practice roles administering anesthesia to patients. During a CRNA program, students examine pain management best practices. They learn to monitor anesthesia during medical procedures and administer post-surgical care. Degree-seekers strengthen their patient and physician communication skills during clinical placements.
As of July 2021, a master's degree qualifies holders for CRNA licensure. However, nurse anesthetist positions will soon require a doctor of nursing practice.
Clinical Nurse Specialist (CNS)
Clinical nurse specialists fill leadership roles in clinical settings. CNS nursing concentrations train learners in advanced clinical care, integrated healthcare services, and clinical leadership. The specialization also emphasizes evidence-based practice and risk assessment. Students learn to improve patient health outcomes.
Learners pursuing a CNS concentration gain hands-on training through clinical placements. During a field experience practicum, students develop skills in clinical decision-making, assessment, and case management.
Family Nurse Practitioner (FNP)
A family nurse practitioner specialization provides advanced practice training for primary care roles. Curricula explore disease prevention, health assessment, and wellness promotion. Learners also study chronic and acute conditions.
Nurses complete clinical rotations in doctors' offices, hospitals, primary care clinics, and outpatient clinics. The specialization prepares students to earn licensure and certification as a family nurse practitioner. Graduates can also earn a doctorate in this specialization.
Doctorate in Nursing Specializations
---
A doctorate in nursing, also known as a DNP, represents the most advanced degree in the field. Doctorate-holders can provide primary and specialty care as nurse practitioners, nurse anesthetists, and nurse midwives. DNP-seekers can also focus on nursing administration and leadership.
Doctoral-level nursing students can specialize in an area such as family nurse practitioner, women's health nurse practitioner, or pediatric nurse practitioner. Other examples include gerontology nurse practitioner or nurse anesthetist. DNP-seekers complete coursework and clinical training in their specialization. Most DNP programs require 3-4 years and at least 500 clinical hours.
DNP Family Nurse Practitioner (FNP)
Family nurse practitioners administer primary care to patients of all ages. Doctoral-level FNP programs explore advanced health assessments, primary care nursing practice, and community nursing. Students also complete clinical rotations in a variety of settings.
Aspiring family nurse practitioners can pursue a master's or a doctorate. A doctorate typically requires more credits and a longer clinical placement. A doctoral degree can help FNPs stand out in the job market.
DNP Women's Health Nurse Practitioner (WHNP)
Many graduate-level nursing programs offer a women's health nurse practitioner specialization. The concentration trains nurses to provide specialty care for women. Coursework explores reproductive healthcare, prenatal care, and postpartum care.
WHNP programs also cover women's primary care, advanced practice nursing, and women's health issues. Like students in most nursing specializations, learners gain hands-on experience through clinical rotations. Clinical placement settings include labor and delivery units and women's healthcare centers.
DNP Pediatric Nurse Practitioner (PNP)
Doctoral-level pediatric nursing students complete coursework and a practicum experience. The concentration emphasizes acute and primary care for infants, children, and adolescents.
Learners study advanced health assessment, pediatric illnesses, and wellness promotion. Students complete clinical rotations in healthcare settings. Some programs offer separate nursing specializations for acute pediatric care and primary pediatric care. Graduates with this specialization typically become pediatric nurse practitioners.
How Long Does It Take to Become a Nurse - Time of Completion
A typical nursing degree can take 2-4 years to complete. Each level of nursing has its own timeline, and that timeline can vary depending upon factors like part-time vs. full-time enrollment, certification, and the type of program.
Below is an overview of the typical amount of time it takes to complete a nursing degree, keep in mind that the length provided is for the amount of time it takes to complete that segment of the degree, not the entire academic path overall:
| Nursing Degree Level | Time of Completion |
| --- | --- |
| Associate Degree in Nursing (ADN) | 2-3 years |
| Licensed Practical Nurse (LPN) | 1-2 years |
| Registered Nurse (RN) | 4 years |
| Bachelor of Science in Nursing (BSN) | 4-5 years |
| Master of Science in Nursing (MSN) | 1.5-3 years |
| Doctorate of Nursing Practice (DNP) | 1-3 years |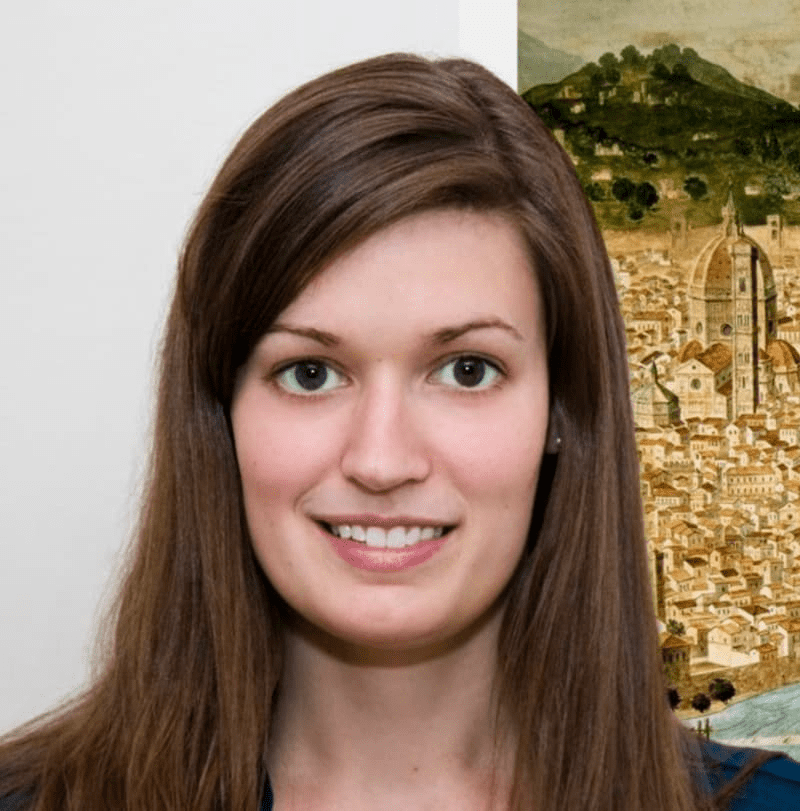 Genevieve Carlton
Genevieve Carlton holds a Ph.D. in history from Northwestern University and earned tenure as a history professor at the University of Louisville. An award-winning historian and writer, Genevieve has published multiple scholarly articles and a book with the University of Chicago Press. She currently works as a freelance writer and consultant.
See more articles by Genevieve
AffordableCollegesOnline.org is an advertising-supported site. Featured or trusted partner programs and all school search, finder, or match results are for schools that compensate us. This compensation does not influence our school rankings, resource guides, or other editorially-independent information published on this site.
Do this for you
Explore your possibilities- find schools with programs you're interested in and clear a path for your future.