AffordableCollegesOnline.org is an advertising-supported site. Featured or trusted partner programs and all school search, finder, or match results are for schools that compensate us. This compensation does not influence our school rankings, resource guides, or other editorially-independent information published on this site.
Are you ready to find your fit?
New Opportunities During Nursing Shortages
Nursing shortages create opportunities for nurses willing to travel. Travel nurses work in hospitals and other healthcare facilities on short-term contracts. They may work in scenic Alaska or near Hawaii's most beautiful beaches. They can also pursue placements internationally.
Launching a travel nursing career requires several years of training and experience. This article explains the process of becoming a travel nurse. Read on for answers to commonly asked questions and for an interview from a travel nurse.
What Is Travel Nursing?
---
Travel nursing places qualified nurses in hospitals with a staff shortage. Travel nurses need 1-2 years of nursing experience and a valid nursing license. Rather than applying directly to hospitals or healthcare facilities, travel nurses work with specialized agencies to identify placements. Registered nurses (RNs) and licensed practical nurses (LPNs) can work as traveling nurses.
Travel nurses earn above-average salaries. In several states, travel nurses earn above $50 an hour, according to data from ZipRecruiter. Nurses also receive perks like housing stipends or agency-paid housing.
AffordableCollegesOnline.org is an advertising-supported site. Featured or trusted partner programs and all school search, finder, or match results are for schools that compensate us. This compensation does not influence our school rankings, resource guides, or other editorially-independent information published on this site.
Explore Featured Online Nursing Programs
Find a program that meets your affordability, flexibility, and education needs through an accredited, online school.
What Are the Education Requirements to Become a Travel Nurse?
---
Nurses interested in travel nurse jobs must meet the educational requirements. Fortunately, licensed nurses already fulfill the requirements for travel nursing roles. RNs, for example, need an associate or bachelor's degree in nursing to receive a state license and work in healthcare settings. LPNs also need a diploma or degree to earn their license.
After meeting the educational and licensure requirements, nurses typically need 1-2 years of work experience. Nurses demonstrate their skills by pursuing specialized certifications. These credentials help nurses pursue travel positions.
Where Can You Be a Travel Nurse?
---
Travel nurses work worldwide. Nurses work closely with agencies and recruiters to select travel locations. Many agencies report job openings in every state and major city. Travel nurses can choose their desired location and facility.
After selecting a target position, travel nurses sign a contract. Contracts may last 8-26 weeks, but most last 13 weeks. Travel nurses remain in one role for no longer than 12 months. Nurses must meet the location's licensure requirements. Agencies work with nurses to complete any licensure requirements.
More Frequently Asked Questions About Travel Nursing
Q. How much does a travel nurse make a year?
Travel nurses can make over $100,000 per year, according to ZipRecruiter. The annual national average for travel nurses tops $99,000.
Q. Where do travel nurses stay?
Travel nurses typically stay in agency-provided temporary housing. Agencies may secure short-term rentals for nurses or provide extended-stay hotel accommodations.
Q. How long do travel nurses stay in one place?
Traveling nurses stay in one location for up to 12 months. Most travel assignments last for three months, or around 13 weeks.
Q. Do travel nurses get to pick where they go?
Yes. Travel nurses choose the city and facility where they work. Nurses work closely with recruiters and travel nursing agencies to choose their assignments.
Steps to Become a Travel Nurse
---
Travel nurses bring several years of training and experience to their role. In addition to completing a nursing program, nurses must receive their license and gain professional experience. RNs and nurses in particular specialties may require additional training. This section walks through the steps to becoming a travel nurse.
1. Complete a Nursing Program
Aspiring travel nurses must first earn a nursing degree. RN programs typically take two years to complete. LPN programs usually take under two years to finish.
Nursing students learn about anatomy, physiology, and patient care. In addition to lectures, enrollees complete labs, practica, and other hands-on training. RNs, for example, complete clinical rotations in different healthcare settings to strengthen their skills and train for specialized roles.
2. Pass the NCLEX and Get Your License
After completing a nurse education program, prospective travel nurses must pass the NCLEX exam and apply for a nursing license. LPNs complete the NCLEX-PN exam. This exam tests candidates on their basic nursing knowledge and skills. RNs take the NCLEX-RN exam. This exam covers health promotion, care management, and risk reduction.
After passing the NCLEX exam, candidates apply for their nursing license. Each state sets its own requirements and licensure process. In most states, candidates must complete an approved nurse training program, pass the NCLEX exam, and undergo a background check. Some states require specialized coursework or training.
Licensed nurses work in a variety of settings, including hospitals, doctors' offices, long-term care facilities, and outpatient facilities. These healthcare facilities require a state-issued license and nursing training. After receiving an RN or LPN license, nurses can apply for jobs.
Before working as a travel nurse, nurses need experience as an LPN or RN. Most travel nurses complete a minimum of two years of work experience before applying for traveling nurse positions. This experience helps nurses strengthen their clinical abilities and leadership skills. Nurses also learn to communicate effectively on a team and provide exceptional patient care.
4. Find an Agency That Meets Your Needs
Many travel nurses launch their career by applying for positions with a travel nurse agency. Recruiters may contact nurses to ask about their availability for travel positions. Travel nursing agencies like Aya Healthcare and Cross Country Nurses place nurses in positions nationwide.
Before researching agencies or recruiters, nurses should understand their career goals. In addition, they should consider potential travel locations and decide where they would like to work. Salary research is also important, especially for early career travel nurses.
5. Develop a Travel Nurse Resume and Apply
Once nurses complete their research, they can create a travel nurse resume and submit applications. A travel nursing resume should list applicants' education, nursing license, and the state of issue. Resumes should also include any certifications, such as certified critical care nurse, certified pediatric nurse, or certified emergency nurse. These credentials help travel nurses differentiate themselves.
Applicants should also include experience on their resume. Nurses can list their clinical skills, any awards or commendations, and nursing duties. They should also Include references who will enthusiastically recommend them for the position.
6. Begin Working as a Travel Nurse
After completing the interview process and receiving an offer, nurses officially begin working as a travel nurse. However, traveling nurses must complete one more step after receiving a job offer. Depending on the state, they may need to apply for an RN license. The agency will help nurses complete this step.
Travel nurses should stay in touch with family and friends while away working. They may also enjoy exploring their new city and connecting with other travel nurses outside of work. A strong community helps travel nurses successfully transition to their new role and location.
Licensed RN, BSN
Interview With a Travel Nurse
Alaina Ross is a licensed RN, BSN with over 10 years of experience as a pre-op and post-anesthesia care unit nurse. She earned her BSN from Roseman University of Health Sciences in Henderson, Nevada.
Ross has worked several travel nursing jobs, including year-long stints in San Diego, Sacramento, and Truckee, California. She is passionate about caring for patients going into and recovering from surgery. When not working, Ross loves traveling, yard-sale hunting for treasures, and spending time with her family.
Q. How Did You Become Interested in Travel Nursing?
Most people pursue travel nursing for the adventure of working in new places. I was forced into travel nursing by circumstance. I tried finding a job in Los Angeles after nursing school, but I couldn't land anything. It was so competitive. I had interview after interview but would always be passed over because of a lack of experience.
I knew I had to do something semi-drastic to get my first real nursing job. A friend mentioned that travel nursing was a great way for new nurses to get into the industry. So, I called a travel nursing agency. Within two weeks, I had my first nursing job in Truckee, California.
For me, travel nursing was a gateway into the industry. It was a happy coincidence that I ended up loving it. After my first contract ended in Truckee, I took four more travel nursing jobs.
Q. What Were the Qualifications You Needed to Become a Travel Nurse?
Different travel nursing jobs have varying qualifications. Placements are especially competitive for highly sought-after locations like Hawaii and San Diego. However, many rural nursing jobs in less-desirable locales don't require any experience. These hospitals often have a serious nurse shortage and take on new nurses.
As a baseline, you always need a nursing degree. You also typically need an endorsement to work in that state. Some jobs waive the state licensing requirement for short-term contracts. You also need a flexible personality. You're always in a new environment, working with different people. There's no true routine. So, you have to be optimistic and flexible and always looking at the upside.
Q. What Are the Benefits of Being a Travel Nurse?
There are several benefits to working as a travel nurse. For one, you get to see the world. You can take contracts in places you have always wanted to live and travel. You can live and work in several places over the span of just a couple years. Travel nursing is a great way to see the world.
In addition, the money is fantastic. Compensation varies widely based on state, role, experience, and other factors. But generally, travel nursing can be quite lucrative. The base pay is incredible, and almost every job provides a stipend or free housing. If you can live cheaply while working in a new city, you can pocket the extra stipend money and really save up. The money you save can help you pay off student loans.
If you're struggling to find your first job out of nursing school or you're trying to break into a different department, travel nursing can be a great way to get experience. Some rural, in-demand travel jobs will bend on your experience to fill the role.
Q. What Are the Challenges of Being a Travel Nurse?
The hours are the biggest challenge of being a travel nurse. Every travel nursing job I've ever had was five eights. This means you work five days per week, eight hours per day. This is in contrast to many full-time roles where you work three 12s or four 10s. This isn't the case for all travel nursing gigs but definitely for many of them. The downside is that even though you're in a great new location, you have somewhat limited time to explore and make new friends.
Another challenge is finding housing if the company doesn't offer any. You may also feel somewhat isolated. But overall, the benefits far outweigh the negatives.
Q. What Advice Would You Give Someone Considering a Travel Nursing Career?
Take a travel nursing contract. That is the only way you'll know if you're cut out for it or not. Some travel nursing contracts last only six weeks, so maybe start with a shorter contract and test the waters. The absolute worst-case scenario is that if you don't enjoy your time, you move back home after just a month and a half. You return with an interesting story about your time away.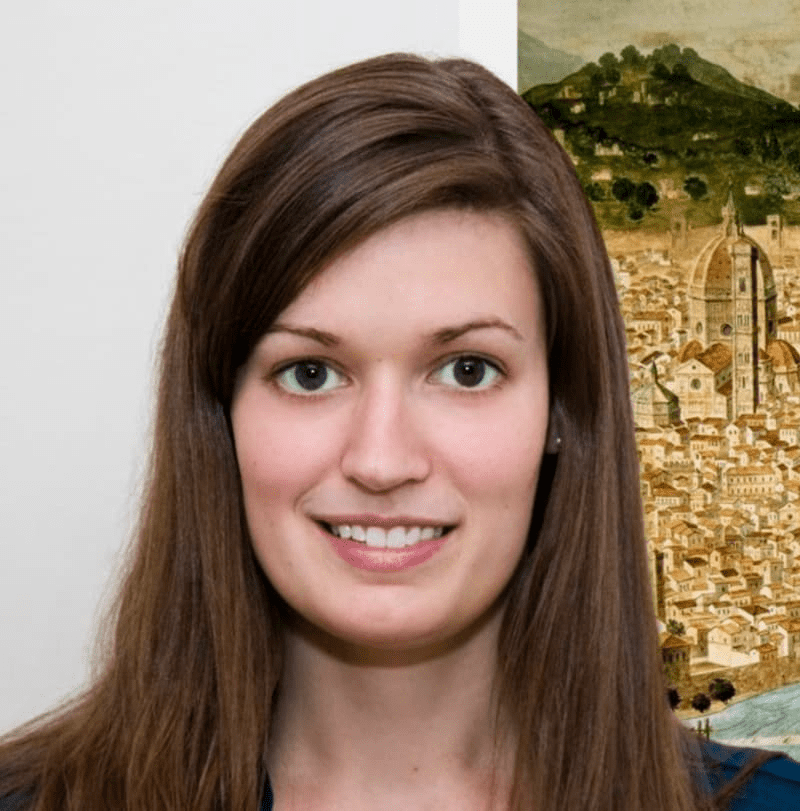 Genevieve Carlton
Genevieve Carlton holds a Ph.D. in history from Northwestern University and earned tenure as a history professor at the University of Louisville. An award-winning historian and writer, Genevieve has published multiple scholarly articles and a book with the University of Chicago Press. She currently works as a freelance writer and consultant.
Related articles that may interest you
AffordableCollegesOnline.org is an advertising-supported site. Featured or trusted partner programs and all school search, finder, or match results are for schools that compensate us. This compensation does not influence our school rankings, resource guides, or other editorially-independent information published on this site.
Do this for you
Explore your possibilities- find schools with programs you're interested in and clear a path for your future.