Christian Counseling Careers
Working in Christian counseling could be a rewarding career. Learn more about career options here.
AffordableCollegesOnline.org is an advertising-supported site. Featured or trusted partner programs and all school search, finder, or match results are for schools that compensate us. This compensation does not influence our school rankings, resource guides, or other editorially-independent information published on this site.
Are you ready to find your fit?
Christian counselors use their education and faith to provide clients with spiritual guidance. Professionals who pursue Christian counseling careers perform many tasks. They may teach biblical principles, refer people to other spiritual advisors, and act as their religious organization's public face. Counselors can choose from many Christian counseling careers, depending on their education and professional goals.
A career in Christian counseling requires advanced interpersonal and communication skills. Degree-seekers develop these skills during a Christian counseling program. Master's and doctoral programs emphasize research and writing skills. Graduates need these skills to work as postsecondary teachers, researchers, or organization leaders.
The following article discusses Christian counseling careers in depth. This page also explores Christian counseling degrees, including costs and specialization options. Please use the embedded links to learn more about this career path and how to enter it.
Frequently Asked Questions About Christian Counseling
---
What does a Christian counselor do?
Christian counseling careers involve working with clients one on one and in small groups. Christian counselors use Christ's teachings to help people overcome personal problems.
What is the difference between Christian counseling and therapy?
Although many therapists follow Christianity, they base their work on psychological principles. Many therapists also hold a graduate degree and work in a clinical rather than a religious setting.
What are the different types of Christian counseling?
Christian counselors base their practice around one or many types of Christian counseling, such as using Scripture to guide their work. Other counselors base their work on clients' spiritual formations.
What is faith-based counseling?
Faith-based counseling applies to Christian counselors and religious counselors working in other fields. This counseling style combines counseling best practices with clients' shared religious beliefs.
How to Become a Christian Counselor
Requirements for Christian counseling careers vary by profession. Professionals working for a church or religious organization may not need a state-issued license. However, employers value candidates with a bachelor's or graduate degree. These workers provide clients with spiritual guidance using the best practices all counselors need.
Some professionals advance their career with board certification from the National Association of Christian Counselors (NACC). Candidates must complete 15 credits in classes like counseling for change and building strong marriages and families. As of May 2022, NACC charges $650 for initial board certification and $60 for annual renewal.
Featured Online Programs
Counseling Specializations
Counseling programs may offer many specializations, depending on the school and degree level. Some schools call specializations concentrations or tracks. Specializations involve taking many upper-division classes. Some programs let students choose these classes from a list. Others use a set curriculum.
See below for three potential specializations in bachelor's and graduate programs. They include coursework in counseling fundamentals and the Christian faith. Students can choose the right specialization by considering their ideal Christian counseling career. Self-reflection and research into schools' programs can help learners find the right college and degree.
Marriage and Family Counseling

Couples and families in need turn to marriage and family counselors. An undergraduate degree in this specialization requires coursework in Christian counseling ethics, counseling marriage and families, and personality theories. Degree-seekers also analyze research best practices. Graduation requirements may include shadowing an experienced Christian counselor.

Graduates may work as unlicensed Christian counselors, family advocates, or lay ministers.

Clinical Counseling

Licensed clinical counselors (LCCs) and licensed professional clinical counselors (LPCCs) need a state-issued license. An undergraduate specialization in clinical counseling prepares students for the master's program necessary for licensure. Degree-seekers take classes in developmental psychology, substance abuse counseling, and counseling children and adolescents.

Graduates who do not enroll in a master's program can explore different careers, such as case manager, lay minister, and church mental health services coordinator. These and related professions may require additional education and training.

Counseling Psychology

Some Christian universities offer master's in counseling psychology programs. These programs train students to work with children and adolescents. Learners complete online classes and in-person coursework with hundreds of hours of hands-on experience. Degree-seekers intern in at least two clinical or school settings.

Graduates may work as LCCs or LPCCs, depending on their state. They may work at mental health agencies, hospitals, or schools. Some professionals use their license to open a private practice.
What Are the Education Requirements for Counseling?
Education requirements for counseling vary by Christian counseling career. Professionals may need an associate, bachelor's, master's, or doctorate. Each degree requires different coursework and other graduation requirements. Some programs feature a fully online asynchronous curriculum. This learning style benefits working students and those with children.
1.

Associate

An associate degree in Christian counseling requires about 60 credits. Core classes may include biblical counseling, marriage and family, and cognitive therapy. Degree-seekers also analyze foundational psychology concepts. Programs may offer many electives, letting students explore other interests.

Most full-time learners can earn an associate degree in two years. Some graduates enroll in a bachelor's-completion program. Others explore entry-level careers at churches or other faith-based settings.

2.

Bachelor's

A bachelor's in Christian counseling takes about four years for students without prior college experience. Degree-seekers major in Christian counseling or select it as a specialization. Typical classes include issues of Christian counseling, Christian counseling for children, and psychology and Christianity. These and other classes emphasize behavior management and psychological research fundamentals.

Graduates not furthering their education may work as case managers or mental health services representatives. Aspiring LCCs and LPCCs move on to a master's program.

3.

Master's

Degree-seekers working toward licensure earn a master's in Christian counseling. However, please note that not all programs meet states' requirements. A 2-3 year, 72-credit program may feature classes in human growth and development, career counseling and lifestyle development, and biblical and theological foundations for Christian psychology.

Graduation requirements may include a minimum GPA and passing a comprehensive exam. Aspiring LCCs or LPCCs can work with a career counselor to discuss licensure steps.

4.

Doctorate

Experienced Christian counselors with a master's may return to school to earn a doctorate. Ph.D. programs appeal to prospective students wanting to make a lasting impact on the field through original research. Degree-seekers prepare for the dissertation by taking two classes in biblical counseling of mental disorders.

Some full-time degree-seekers graduate in just three years. Graduates may pursue a tenure-track postsecondary teaching position at a four-year school. They may also pursue a senior leadership position in their organization.
How Much Does a Counseling Degree Cost?
Bachelor's degrees cost an average of $35,330 annually, according to EducationData.org. However, many factors impact a degree's cost, including school and learners' residency status.
In general, students attending public, in-state schools pay the most affordable tuition. Learners on a budget may consider earning an associate degree at a local two-year school and then transferring to a four-year school.
Master's degrees cost an average of $66,340. As with bachelor's programs, master's programs at private schools cost much more than those at public institutions.
Online programs can help students save money. Many online programs run asynchronously. This format lets enrollees continue working and earning a paycheck while in school. An online format also lets degree-seekers enroll in the most affordable program without relocating.
How Much Do Christian Counselors Make?
The Bureau of Labor Statistics (BLS) reports that counselors earn a median $45,160 annually. Some of the most experienced professionals make more than $76,000. Many factors influence salary, including employer and geographic location.
Top-paying employers for counselors include religious organizations, grantmaking and giving services, and insurance carriers. Counselors who work for these employers make $78,010-$98,780 annually.
Christian counselors can increase their salary potential by exploring states with the highest-paying jobs. Counselors in New Jersey, North Dakota, and New York offer positions paying $66,400-$82,020, according to the BLS. However, please note that metropolitan areas in these states feature a high cost of living. Professionals may achieve a better quality of life in other areas.
Graduates with a doctorate can explore other Christian counseling careers, such as postsecondary teacher. Psychology and religion teachers earn a median $77,610 annually. They make significantly more than their peers teaching education, criminal justice, or social work classes.
Certifications and Licensure for Christian Counselors
Christian counseling careers that include LPC and LPCC require a state-issued license. These professionals can also explore certifications. Earning a certification lets professionals demonstrate their mastery of specific knowledge and skills.
Please use the embedded links to learn how licenses and certifications can help Christian counselors in their career.
States award the LCC, LPCC, and other licenses to professionals meeting specific requirements. Licensure candidates may need a master's degree and hundreds of hours of supervised work experience. Other requirements include passing an exam and a criminal background check. Professionals maintain their license by completing continuing education or professional development (PD) hours.
Christian counselors needing extra training in marriage and families earn this specialized NACC certification. Professionals take classes in God's perspective on marriage and building strong marriages and families. Other topics cover conflict management and resolution. As of May 2022, NACC charges $600 in fees, including the annual NACC membership fee.
The American Institute of Health Care Professionals awards this certification to licensed counselors, healthcare professionals, and social workers. Requirements include 330 hours of coursework in Christian counseling and care. The certification remains valid for four years. Professionals renew their certification by taking PD classes from approved providers.
Interview With a Christian Counselor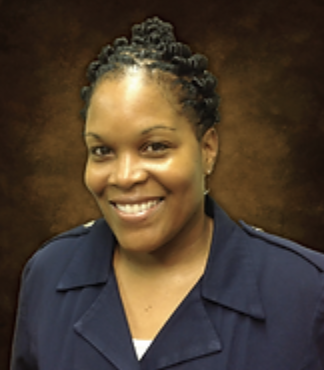 Latouna Hayes, Ph.D., LCPC, NCC, BCC, BC-TMH
Dr. Latouna Hayes received her Ph.D. in Christian counseling from Northwestern Theological Seminary. She received her master's in psychology with an emphasis in community counseling from Argosy University and her bachelor's in psychology from Illinois State University.
Dr. Hayes' background as an ordained minister of the Gospel of Jesus Christ influenced her desire to administer soul care through biblical principles. Her passion to provide Christian counseling inspired her to earn her Ph.D. in Christian counseling.
She has also devoted herself to receiving her certification in Christian life coaching and founded the Casting Your Care "CYC" Circle, a group for women who feel overwhelmed by life stressors and anxieties.
Q. What Led You to Your Current Career?
Growing up, I was the one people came to for encouragement and support. As a Christian, I am convinced that God's Word is a guide for those who seek to know how to navigate life's circumstances. I notice Christians tend to reject counseling. I wanted to provide a safe environment that would allow them to seek counseling and feel comfortable sharing their Christian beliefs and values. I wanted to help them discuss their faith as it relates to their mental health.
Q. What Does a Typical Day In Your Role Look Like?
All sessions begin and end with prayer. We discuss and process Scriptures related to the session goal. If I am meeting a new client, I work to build rapport and complete an intake assessment. I also work on diagnosis and treatment planning. If I am meeting a current client, I assess where they are since our last meeting and identify any reduction or manageability in their symptoms. I may also work on documenting, billing, and submitting claims.
Q. What Is the Most Rewarding Part of Your Job?
Knowing that I can walk alongside someone who is experiencing difficulties and help them remember God's promises, provision, and presence. It's also rewarding to teach them healthy coping tools for navigating stress and anxiety. The most challenging part is referring someone to another counselor because my calendar is full.
Q. What Advice Do You Have for Students Who are Seeking a Similar Career?
Continue their pursuit and trust that God placed the desire in their hearts. He will see it come to pass if they faint not.
Resources for Christian Counselors
CCEF provides Christian counselors with many resources, including podcasts, blog posts, and the Journal of Biblical Counseling. The group also offers new and experienced counselors fully online certificate programs that include the essentials of biblical counseling.
AACC offers professionals a community to share best practices and resources. Other membership benefits include discounts on AACC conferences. The organization helps people find a local Christian counselor.
ACBC's online training and certification programs help people enter the counseling profession. The association's website also offers visitors free blog posts covering topics like parenting best practices and transactional forgiveness.
The BCC features many resources for Christian counselors, including book reviews and a job board. The group also hosts hundreds of blog posts on topics that include anxiety, humility, and the relationship between psychology and Christianity.
AffordableCollegesOnline.org is an advertising-supported site. Featured or trusted partner programs and all school search, finder, or match results are for schools that compensate us. This compensation does not influence our school rankings, resource guides, or other editorially-independent information published on this site.
Do this for you
Explore your possibilities- find schools with programs you're interested in and clear a path for your future.