Online Master's Programs In Reading
Search for online colleges by subject.
Earn an Online Master's in Reading
Current educators who wish to advance their career in literacy education should consider earning an online master's in reading. Typically framed as a master of education or a master of science with an emphasis in reading or literacy, this degree prepares educators to teach reading in a K-12 classroom setting, tutor students who struggle with reading, create literacy curriculums, or teach English as a Second Language (ESL).
To meet the demands of rising school enrollment, the BLS projects kindergarten and elementary school teaching jobs will increase 7% from 2016-2026. Having an advanced degree will help teachers compete for these job openings. For educators who already hold a full-time job, earning a master's in reading and literacy online may serve as a flexible, affordable way to move into a higher-paying position.
This guide provides an overview of the best online master's in reading and literacy programs, including common course offerings and ways to finance school. It also delves into what students can expect after graduation, including career paths and annual earning potential.
Featured Online Programs
Find a program that meets your affordability, flexibility,
and education needs through an accredited, online school.
What Can I Learn in an Online Master's in Reading Program?
Students who earn their master's in reading online learn how to teach reading to students of different ages, levels, backgrounds, and abilities. As part of this process, students learn how to improve students' reading habits, how to assess their learning abilities, and how to diagnose learning disabilities. Coupled with assessment and diagnosis, students also consider curriculum building and remedial instruction. Some programs may offer courses on teaching ESL learners or students with reading-specific disabilities like dyslexia. Students may also study related subjects like children's literature and linguistics.
Most literacy programs require 30-38 credit hours of coursework, meaning full-time students typically earn their degree in two years. This amount of time depends on incoming credits, course load, and program format. Accelerated courses, for instance, may allow students to complete course requirements in less time. Despite providing online courses, many online programs require an in-person practicum, project, or fieldwork experience that students can fulfill at a nearby location.
What common courses are offered in a master's in reading program?
Although courses differ from program to program, many online master's in reading programs offer similar foundational courses critical to the discipline, such as the following:
Beginning Reading and Emergent Literacy
Students explore the process of emergent literacy for students in Pre-K through second grade. The course explores the history, research, and theories surrounding early childhood reading instruction, helping students develop strategies for creating curriculums and implementing instruction.
Adolescent through Adult Reading
This course focuses on reading problems in adult learners. Students consider the causes and characteristics of adult reading and writing difficulties, diagnose and treat reading disabilities in adults, and conduct interventions individually and within a group setting.
Multicultural Education
In this course, students learn about how ethnic, cultural, and social backgrounds affect learning and instruction in the American classroom. Students explore topics such as bias and stereotypes in instructional materials, bilingual education, cultural pluralism, separatism, and legal issues relating to diversity in education.
Theories of Teaching and Learning
This course explores the current theories and research relating to the psychology and biology of learning so that students may apply contemporary research to their teaching practice. Students explore topics like cognitive science, learning theory, and research-based teaching strategies.
Management and Organization of Reading Programs
This course prepares students to oversee literacy programs in schools, exploring topics like organization planning and leadership. Students assess existing literacy programs and implement changes to improve their effectiveness, all while considering the visions of educators and the school district.
What exams or projects should I expect?
Most online master's in reading programs require that students complete some kind of internship, project, or practicum experience at a local school, community center, or clinic. This experience typically requires that students spend at least one semester working with individual students or groups of students, either tutoring, implementing remedial instruction, or testing for learning difficulties. Students typically partner with area programs or schools, allowing them to gain experience working alongside other literacy professionals and educators. Some internship or practicum experiences may require a written component in which students document and synthesize their experience. Other programs may require that students complete a separate and additional thesis or final portfolio project.
What specializations are available in a master's in reading program?
Programs that offer specializations allow students to focus on a specific area of study within the greater field of reading and literacy, which can help them stand out in a pool of job applicants. Although specializations differ from program to program, a sample appears below.
English as a Second Language
This specialization prepares educators to teach students for whom English serves as their second or non-native language. It explores the relationship between literacy and language development. Students learn how to create and implement instructional materials and prepare for a career teaching reading and writing to ESL students.
Creating Literacy Curriculums
This specialization serves educators who wish to focus on the ins and outs of designing, organizing, managing, and implementing effective literacy curriculums in an educational setting. Students learn how to create literacy curriculums that take into account student diversity, technology, and ESL learners.
Literacy Coaching
This specialization prepares educators to serve as literacy coaches in school settings. Literacy coaches, a type of instructional leader, assess and implement changes to improve a school's literacy programs. Students in this specialization learn how to work with other educators and school administrators to create effective training programs and implement superior reading curriculums.
What Can I Do with a Master's in Reading Degree?
Students who earn their master's in reading online can enter various career paths relating to education and literacy. In addition to teaching jobs at the kindergarten, elementary, middle, high school, and postsecondary levels, graduates can also enter positions relating to curriculum development and adult literacy. Although a graduate degree in literacy certainly makes applicants more competitive for jobs relating to reading education, it may not necessarily qualify applicants for all of the careers listed below. Some of these careers may require additional state certifications or licensures in addition to a master's degree.
Kindergarten and Elementary School Teacher
Essential to early childhood education, kindergarten and elementary school teachers instruct students on foundational concepts in math, writing, reading, social studies, and science. They also teach students valuable academic skills such as how to study, communicate with others, and participate in a classroom setting. They create lesson plans, discipline students, and grade assignments. In addition to a bachelor's degree, they must hold state licensure.
Unlike elementary school teachers, middle school teachers typically specialize in one or two subject areas at the sixth-, seventh-, or eighth-grade level. In addition to grading assignments and tests, creating lesson plans, and working with students one-on-one, middle school teachers communicate with parents, host parent-teacher meetings, and alert parents to learning, social, or behavioral issues their child may be facing. Middle school teachers must hold at least a bachelor's degree and a state teaching certification.
High school teachers typically specialize in one subject area for students in grades nine through 12; however, some teach multiple subjects or one subject to multiple grade levels. Unlike elementary or middle school teachers, high school teachers focus more on preparing students to take standardized tests, to enter college, or to compete for jobs after graduation. Their classes may, therefore, focus on real-world applications or college-level concepts. A master's degree, particularly one related to education or a given academic subject, helps high school teachers stand out among applicants.
Instructional coordinators oversee the development and implementation of academic curriculums. Alongside educators, principals, and administrators, they assess the effectiveness of a school's instructional materials and teaching standards. They may mentor and coach teachers, conduct trainings and workshops, and recommend teaching materials such as textbooks or technologies. Most instructional coordinators boast a master's degree in education or a related field and at least five years of relevant professional experience.
Adult Literacy and High School Equivalency Diploma Teacher
Adult literacy and high school equivalency diploma teachers help adult learners with basic skills like reading, writing, and speaking English. They may work primarily with ESL students or adults who do not possess a high school diploma. Employers prefer teachers who boast advanced degrees and a teaching certifications.
Professional organizations allow recent graduates, educators, and veteran reading specialists to connect. In addition to networking opportunities like chat rooms, workshops, and conferences, members enjoy discounts on insurance, hotels, and travel. Most professional organizations also provide practical resources like job boards, awards, lesson plans, and publications.
International Dyslexia Association
Committed to helping those with dyslexia, IDA connects educators, parents, and researchers from across the world. The organization offers a teacher and professional membership tier. Professional members join a list of service providers and gain access to publications, conference discounts, and insurance.
International Literacy Association
ILA connects more than 300,000 literacy professionals and advocates from around the globe. Members enjoy access to literacy publications, teaching tips, and lesson plans. They also receive discounts on insurance, hotels, and admission to ILA's annual conference.
Association of American Educators
AAE boasts three types of membership: professional, student, and retired educator and supporter. Members enjoy benefits such as liability insurance, legal protection, newsletters, scholarships, and classroom grants. They also gain access to training resources and professional development opportunities.
Association of Literacy Educators and Researchers
ALER connects and advocates for literacy students, teachers, and reading specialists of all levels and backgrounds. Members enjoy publications, discounts on conference registration, and networking opportunities to connect educators and researchers alike.
National Council of Teachers of English
NCTE members customize their involvement, joining as an elementary, middle, secondary, or college teacher. Educators at all levels connect with a community of their peers, sharing resources, advice, and research. Members receive publications, awards, and admission into NCTE's annual convention.
How Much Can I Make with a Career in Reading?
The chart below illustrates the types of jobs that master's in literacy graduates typically pursue. Although a graduate degree in reading and literacy does not necessary qualify a student for these positions — individual states, schools, and organizations may require additional certifications and experiences — it can potentially lead to work in these areas. Whatever job they decide to pursue, students who hold a graduate degree often appear more competitive in job searches than their counterparts who only hold an undergraduate degree.
| JOB TITLE | LOWEST 10% EARNED ANNUALLY | MEDIAN ANNUAL SALARY | HIGHEST 10% EARNED ANNUALLY | JOB GROWTH 2016-2026 |
| --- | --- | --- | --- | --- |
| Kindergarten and Elementary School Teachers | Less than $34,840 | $56,900 | More than $83,920 | +7% |
| Middle School Teachers | Less than $38,540 | $57,720 | More than $91,670 | +8% |
| High School Teachers | Less than $39,080 | $59,170 | More than $95,380 | +8% |
| Instructional Coordinators | Less than $35,550 | $63,750 | More than $101,500 | +11% |
| Adult Literacy and High School Equivalency Diploma Teachers | Less than $31,310 | $52,100 | More than $87,160 | -5% |
Source: BLS
To accommodate an increase in student enrollment numbers, the BLS projects that from 2016-2026, elementary, middle, and high school teaching positions in the U.S. will grow 7-8%. This rate parallels the average rate of growth for all occupations in the country, which currently hovers around 7%. In coming years, a large number of teachers will reach retirement age, presumably creating new job vacancies in the field. However, some public school districts and schools may limit or expand their hiring pool depending on budgetary restrictions or allowances.
Educators in all subjects, including literacy, tend to earn different salaries depending on their degree. Generally, educators who boast a graduate degree earn more on average than their peers with bachelor's degrees. For example, from 2009-2013, elementary school educators who held a bachelor's degree earned a median annual salary of around $42,000 while those who held a graduate degree earned around $57,000. Similarly, early childhood educators who held a bachelor's degree earned an average of $39,000 annually while those who held a graduate degree earned an average of around $53,000.
Online Master's in Reading Program Accreditation
When selecting an online master's in reading, students should make sure the school boasts regional accreditation. Accrediting agencies review programs to determine whether they meet certain standards of academic quality. Between the two types of institutional accreditation — regional and national — most consider regional accreditation more prestigious. Whereas some schools may not recognize credits earned at a nationally accredited schools, all schools, employers, and state certification programs recognize academic credits earned at a regionally accredited school.
Students should also consider whether their program boasts programmatic accreditation. Similar to institutional accreditation, programmatic accreditation means that an outside accrediting organization completed a review of a particular program and determined it met a standard of quality within that field of study. When it comes to online master's of reading programs, students should look to see if their program boasts accreditation from the Council for the Accreditation for Educator Preparation, the National Council for Accreditation of Teacher Education (NCATE), or the Teacher Education Accreditation Council (TEAC).
How to Pay for a Master's in Reading Degree
Students pursuing their master's in reading online can finance their degree through financial aid, scholarships, fellowships, and loans. The kind of financial support a students receives depends on a few factors. Some schools, for instance, offer more scholarship money than others, and eligibility for federal financial aid depends on each student's level of need. Below, you can find a sample of various funding sources.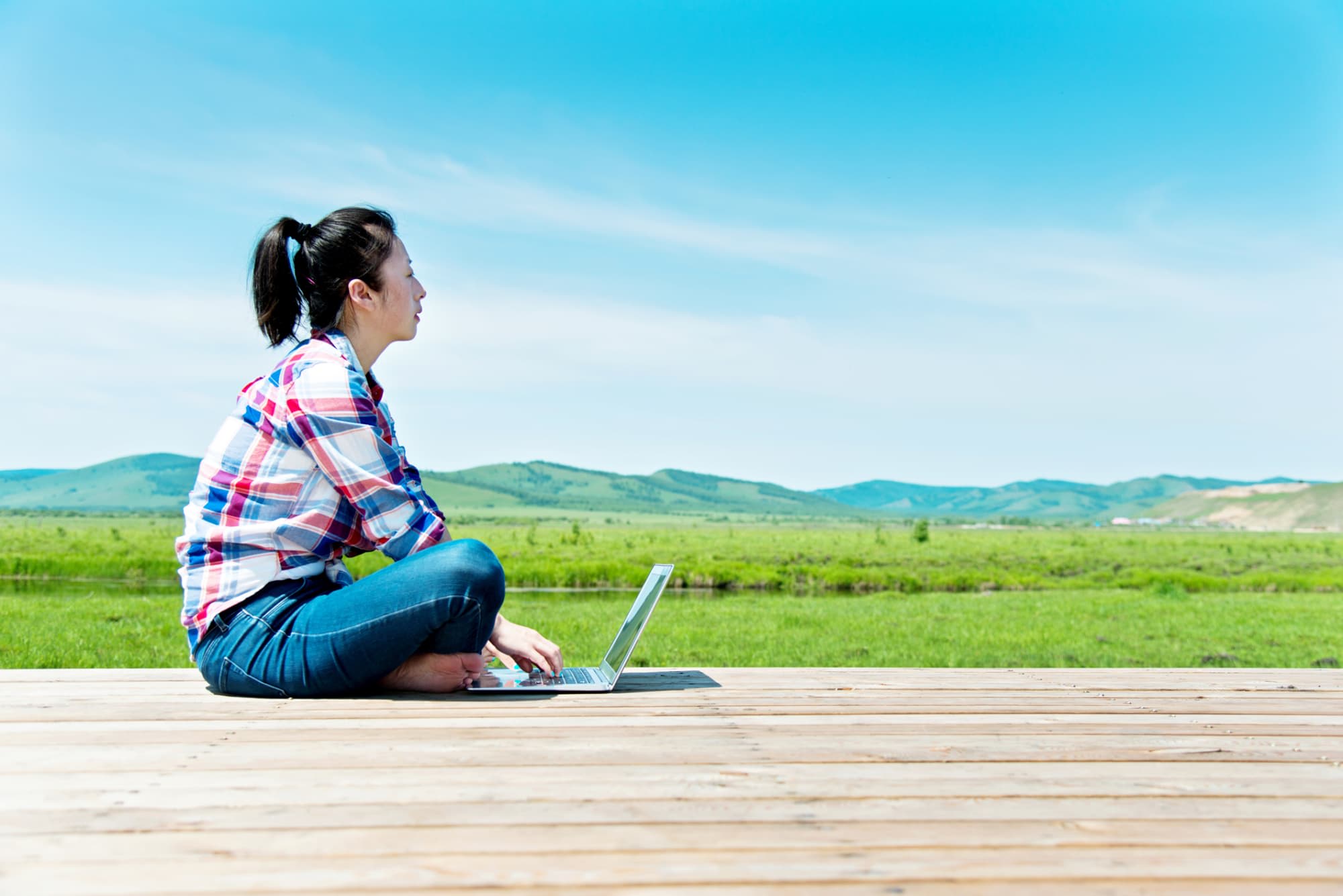 Anyone without access to modern information technology faces a digital divide. People without reliable high-speed internet access may deal with barriers in daily life. K-12 and higher education, job searches,...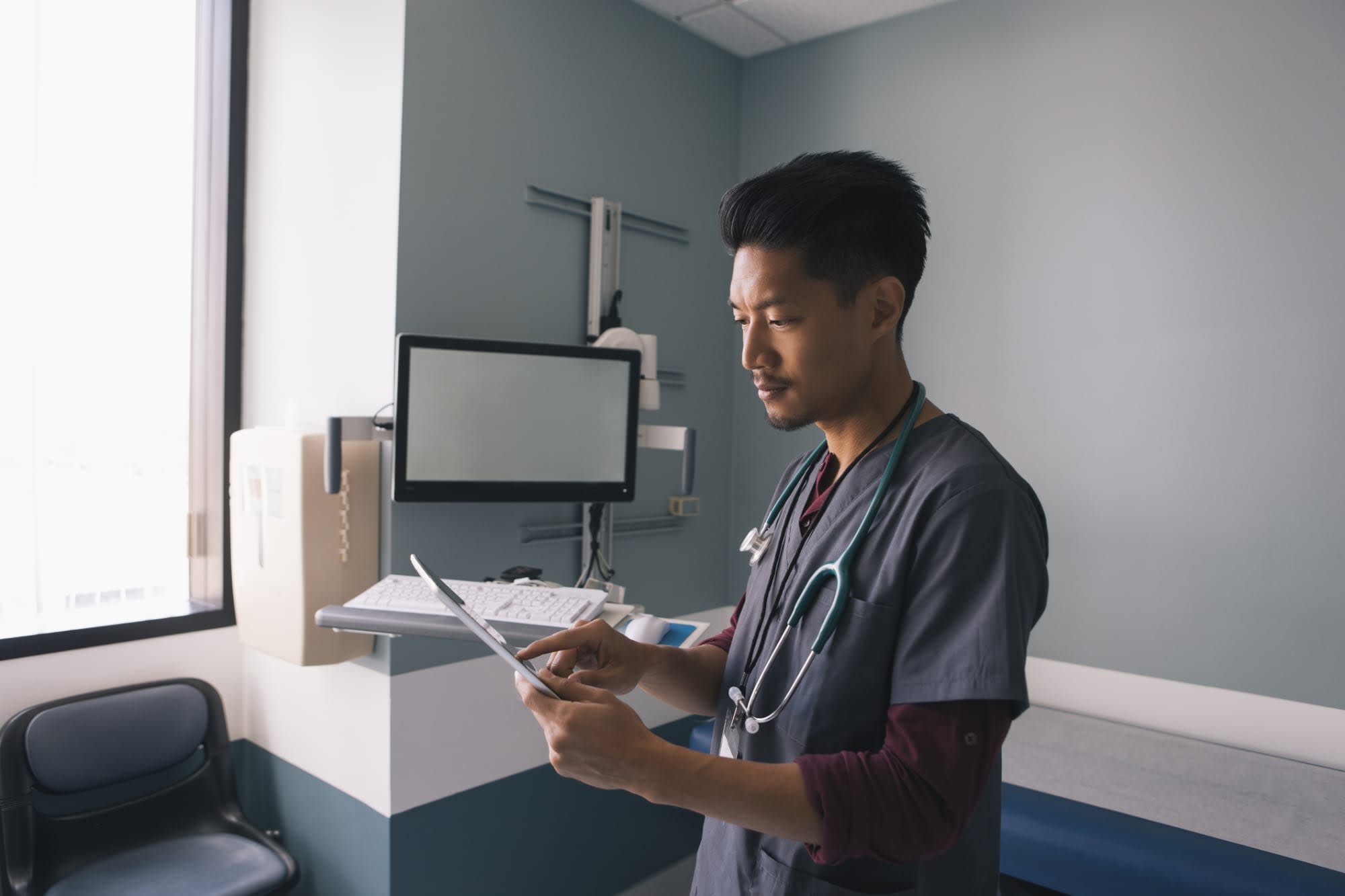 More than four million nurses work in the United States. As nurses earn higher degrees, they see their earning potential increase. Demand for nurses continues to grow, making nursing a strong career path. Though people often equate nurses with RNs, nursing professionals hold various levels of nursing credentials. CNAs or LPNs provide basic nursing care, […]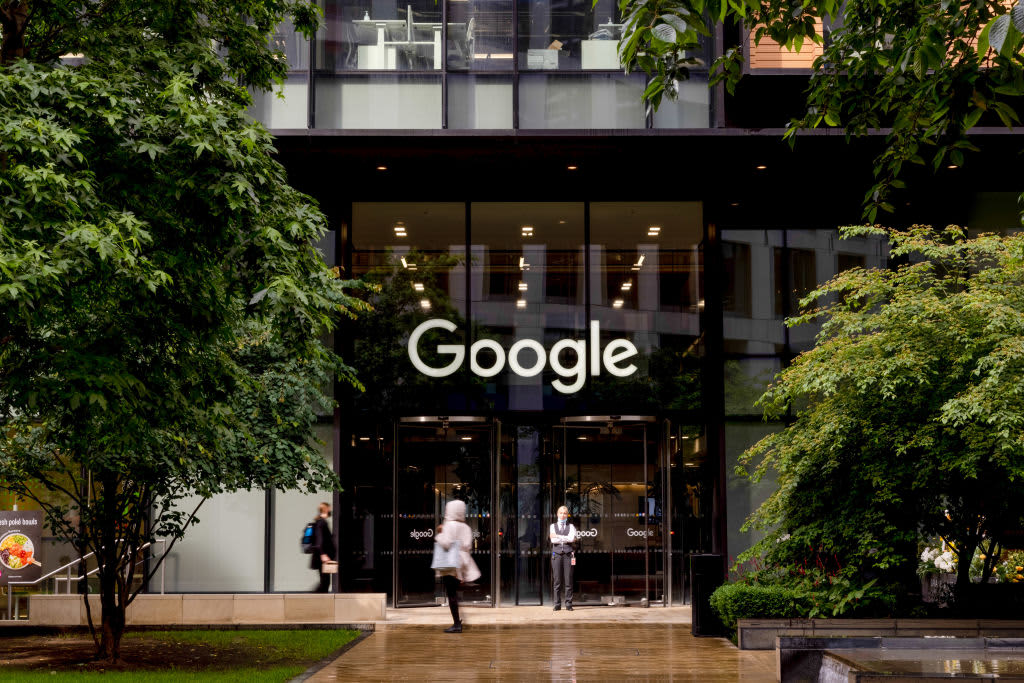 In the early 2010s, Lynda.com and Coursera began offering massive open online courses (MOOCs). Common subjects include coding, mathematics, and language. These accessible, self-paced courses provided a quick way to...
Search for Online Colleges by Subject
Discover schools with the programs and courses you're interested in, and start learning today.