Online Master's Programs In Public Relations
Search for online colleges by subject.
Careers & Salaries with a Graduate Degree in Public Relations
While many careers in public relations come with competitive salaries and above-average job prospects, a master's degree in public relations online can position you for lucrative leadership roles across a variety of industries. According to the Bureau of Labor Statistics (BLS), public relations and fundraising managers earned a median salary of $111,280 in 2017, nearly three times the median salary for all other occupations. Additionally, the BLS estimates that advertising, promotions, and marketing managers earn even more, with a median salary approaching $130,000 per year.
Along with a ranking of the top online master's programs in public relations, this page offers information on the curricula and capstone projects you can expect to complete during your graduate studies. It also provides an overview of careers in public relations and some guidance on how to help finance your degree.
Featured Online Programs
Find a program that meets your affordability, flexibility,
and education needs through an accredited, online school.
What Can I Learn in an Online Master's in Public Relations Program?
Public relations professionals help organizations of all stripes build, maintain, and protect their public images. To do so effectively, they must possess expertise in crisis management, opinion assessment, and strategic communication. A master's degree in public relations can help you develop or further refine this critical set of skills and prepare you for management and leadership roles.
Generally speaking, public relations master's programs consist of between 30 and 40 credits. Full-time students usually graduate in about two years, though they may need up to four years to earn a degree if they study on a part-time basis.
Online programs closely mirror their on-campus counterparts. For example, they often feature the same faculty and course materials. Many online programs also partner with public relations firms or professional organizations to give their students the internship and mentorship opportunities traditionally offered by residential programs.
What's the difference between a master's in public relations and an MBA in public relations?
Both degrees share a great deal in common. For example, both take about two years to earn. Additionally, whether you pursue a master's in public relations or an MBA with a concentration in public relations, you can expect to take courses in messaging, communications strategy, risk management, and both traditional and social media marketing.
In an MBA program, however, you also take foundational business courses in areas like finance, microeconomics, and operations. An MBA curriculum might also cover more advanced statistical concepts like collinearity and randomization. Alternatively, the curriculum for a master's in public relations might focus only on the statistics necessary to conduct basic analysis. Because of this, an MBA may offer more flexibility in choosing a career path.
What common courses are offered in a master's in public relations program?
The exact classes you take while earning your master's in public relations online depends on the program you choose. However, many programs feature similar foundational coursework, especially in the first year. The list below includes five common courses found in these programs.
Communication, Media, and Society
Largely focused on communications theory, this course provides a broad introduction to the rest of your graduate studies. Students learn about the ways that media and communications technologies influence professions, relationships, and culture. Students can use this class to help sketch out their academic plan.
Law and Ethics
As communications technology evolves, so does the law related to its use. This class explores topics like the First Amendment, the right to privacy, intellectual property, and obscenity. In addition to legal issues, students also explore the philosophical grounding of public relations ethics and articulate a personal ethical framework.
Communication for Leadership
Using case studies and examples from their own personal and professional lives, students in this class grapple with leadership challenges in public relations and communications. Students examine concepts such as organizational theory, systems theory, group communication theory, and the role of power in relationships.
Strategic Communication in a New Age
This course helps students analyze how political rhetoric evolves. It explores how mass media and social media engage audiences, and students consider the challenges, opportunities, and new ethical implications associated with this shift.
Crisis Communication in a 24/7 World
Public relations professionals need to understand how to quickly respond to crises. This course begins with a survey of concepts like privacy and the public's right to information. It then uses hypothetical crisis situations to help students develop practical skills related to crisis prevention, management, and response.
What exams or projects should I expect?
Most students pursuing a master's in public relations online complete a capstone project. Often a graduation requirement, this project allows students to apply their graduate learning to a real-world public relations challenge.
Students in these programs may partner with administrators at their university to help create or update a crisis response plan in the event of a campus emergency. As part of this plan, students may update emergency contact information, evaluate emergency messaging systems, or draft language for specific scenarios to help school leaders disseminate information quickly.
What elective courses are available in a master's in public relations program?
In addition to the foundational coursework detailed above, you can also customize your learning by selecting elective classes. These classes can help you explore a possible new career path or develop skills you can apply to your current work. Here are three unique electives offered in master's in public relations programs.
Identity and Brands
People online possess the ability to shape their personal brands and create entirely new identities. This course explores the idea of the "second self" and the broader concept of identity in the digital age. Students also learn about the legal and technological limits of privacy and security.
Communication by Design
While many public relations master's programs emphasize the importance of the written word in communications, visual design often plays an equally critical role in conveying ideas. In this course, students examine topics like narrative storytelling in visual formats, media and web design, and how to produce visual content accessible to diverse audiences.
Social Media Practices
Social media continues to revolutionize communication and public relations. Through an examination of blogs, Twitter feeds, Facebook profiles, and other social media applications, students in this class learn about brand and public image management given individuals' access to a global platform.
What Can I Do With a Master's in Public Relations Degree?
With a master's degree in public relations, you have the opportunity to embark on several career paths. For example, you might work for a local politician as a press secretary, promoting legislative achievements and responding to media inquiries. You might lead a team of communications professionals at a larger organization or even find your own public relations firm. You could even act as a consultant, helping various clients with fundraising and communications writing.
An advanced degree qualifies you for all of the jobs detailed below, though it does not guarantee employment. Some companies require several years of professional experience for management and leadership roles.
Public relations specialists build and maintain public images for the organization or organizations they represent. They may write press releases and work with members of the media, draft speeches and help their company's senior leadership communicate with the public, or evaluate public opinion and use this data to inform strategic goals and operational plans. While you typically only need a bachelor's degree, a master's in public relations can help you rise above the competition.
Public relations managers create and implement strategies to enhance their organization's public image. Managers at larger firms must also take on supervisory responsibilities, including creating departmental budgets, hiring and developing staff, and collaborating with senior leaders to respond to crises. Some employers prefer to hire public relations managers with a master's degree in a relevant field.
Advertising, Promotions, or Marketing Manager
Advertising, promotions, and marketing managers generate interest in their organization's product or services. They create promotional and advertising campaigns, design or evaluate their company's website and communications materials, and work with market analysts to set prices or even drive product development. Most of these managers hold at least a bachelor's degree, though a master's in public relations and coursework in marketing and statistics can help individuals with less professional experience.
Writers develop content for a variety of media. Within public relations, writers may draft press releases, generate copy for marketing and advertising materials, or ghostwrite articles or books for executives and senior leaders. Some public relations professionals act as freelance writing consultants, providing their services to multiple clients either in anticipation of a promotion or in response to a crisis. Writers typically do not need formal educational credentials, but a master's in public relations can give them legitimacy in the field.
Market research analysts study the market in order to better understand what the public wants and how much they may pay for specifics goods or services. Much of their work involves collecting and analyzing data on consumer demographics, preferences, needs, and purchasing habits. Especially in for-profit companies, market research analysts often work closely with public relations professionals. To become an analyst, you need at least a bachelor's degree, though some positions do require a master's.
Joining a professional organization can provide a variety of benefits to recent graduates. These groups host networking events, share professional development and continuing-education resources, and advertise job openings. They may also organize mentorship programs, helping you benefit from the wisdom and connections of established public relations professionals.
Public Relations Society of America
PRSA represents more than 30,000 public relations professionals. Its members meet in person at local chapter events and collaborate online through professional interests forums. The group's foundation also provides scholarships to public relations students.
International Public Relations Association
IPRA hosts networking events and academic symposia around the world. It also offers awards to recognize exemplary service to the field and publishes weekly "thought leadership" essays from public relations scholars and practitioners.
Association for Women in Communications
For more than 100 years, AWC has supported the personal and professional growth of women employed in communications roles. The association hosts a national conference, online training seminars, and a job board.
American Marketing Association
AMA strives to serve as the essential community for marketers in the United States. It offers a wealth of online resources on subjects such as advertising, branding, digital engagement, marketing communications, and developing and using metrics.
Association of Marketing and Communication Professionals
AMCP administers five of the most renowned international competitions for marketing and communication professionals. The association also provides awards and financial support to members who offer pro bono services to individuals and communities in need.
How Much Can I Make with a Career in Public Relations?
This chart includes salary information for the five careers mentioned above. A master's degree in public relations ensures that you meet the educational qualifications for these roles, though you may need additional or more relevant experience to take on certain positions.
Generally speaking, recent graduates earn at the lower end of the ranges listed below, and seasoned public relations professionals at the largest and most prestigious organizations earn salaries at the higher end. s
| JOB TITLE | LOWEST 10% EARNED ANNUALLY | MEDIAN ANNUAL SALARY | HIGHEST 10% EARNED ANNUALLY | JOB GROWTH 2016-2026 |
| --- | --- | --- | --- | --- |
| Public Relations Specialist | Less than $32,840 | $59,300 | More than $112,260 | +9% |
| Public Relations Manager | Less than $61,130 | $111,280 | More than $208,000 | +10% |
| Advertising, Promotions, or Marketing Manager | Less than $48,150 | $129,380 | More than $208,000 | +10% |
| Writer | Less than $30,520 | $61,820 | More than $118,760 | +8% |
| Market Research Analyst | Less than $34,510 | $63,230 | More than $122,770 | +23% |
Source: BLS
According to the BLS, all five of the jobs included in the table above exceed the average rate of growth for all occupations. Market research analysts should experience tremendous growth from 2016 through 2026, largely due to the increasing availability of consumer data and the desire across industries to make use of this information. Public relations managers can also expect above-average growth because of the need for organizations to monitor and shape public opinion on social media.
A master's in public relations can help you get your foot in the door, but it can also help significantly increase your earnings. According to Georgetown University's Center on Education and the Workforce, individuals with a bachelor's degree in either advertising or public relations earned a median salary of $54,000 in 2015. Individuals with a master's degree in one of those domains earned considerably more, or a median salary of roughly $65,000 in the same year.
Online Master's in Public Relations Program Accreditation
When choosing a master's in public relations program, make sure to select one with proper accreditation. Completing the accreditation process signals that a school or a program meets high academic standards and sufficiently prepares graduates for careers in their chosen profession. If you attend an unaccredited school, you may not qualify for all forms of financial aid. In addition, other schools may not accept your transfer credits, and future employers may not recognize your degree.
Schools and departments can pursue three forms of accreditation: regional, national, or programmatic. Typically, nonprofit institutions receive regional accreditation, generally considered the most prestigious of the three forms. For-profit and online schools often receive national accreditation. For example, the Distance Education Accrediting Commission (DEAC), a national accreditor, accredits many online institutions.
Programmatic accreditors work within a particular subject area or discipline, but no programmatic accreditor specifically serves public relations programs. However, you may find that some business-oriented programs receive accreditation from the Accreditation Council for Business Schools and Programs.
Check the Council for Higher Education Accreditation's online directory to confirm whether your school holds regional, national, or programmatic accreditation.
How to Pay for a Master's in Public Relations Degree
Many students who pursue a master's in public relations qualify for financial aid from the federal government. You can also seek out state grants, private scholarships, and work-study opportunities offered by individual schools. If you served in the military, you and members of your family may also qualify for tuition discounts.
Six of Pennsylvania's 14 state-run universities will merge into two schools for the 2022-23 academic year. Under the plan, California, Clarion, and Edinboro will become one university with three campuses...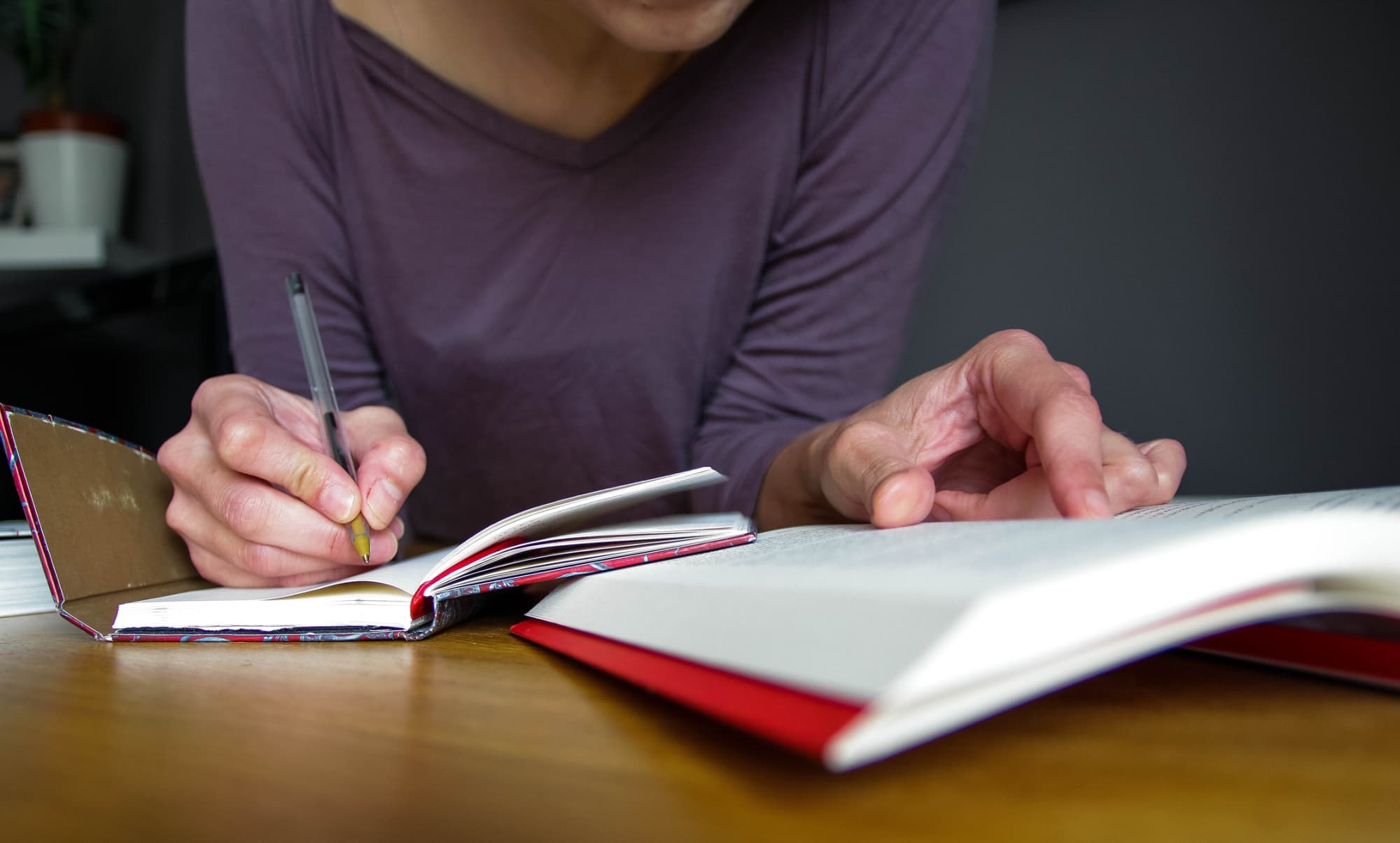 Welcome to our new series about personal student loan repayment. We'll be sharing how people got out of debt, whether it was through loan forgiveness, steady payments, or outside help....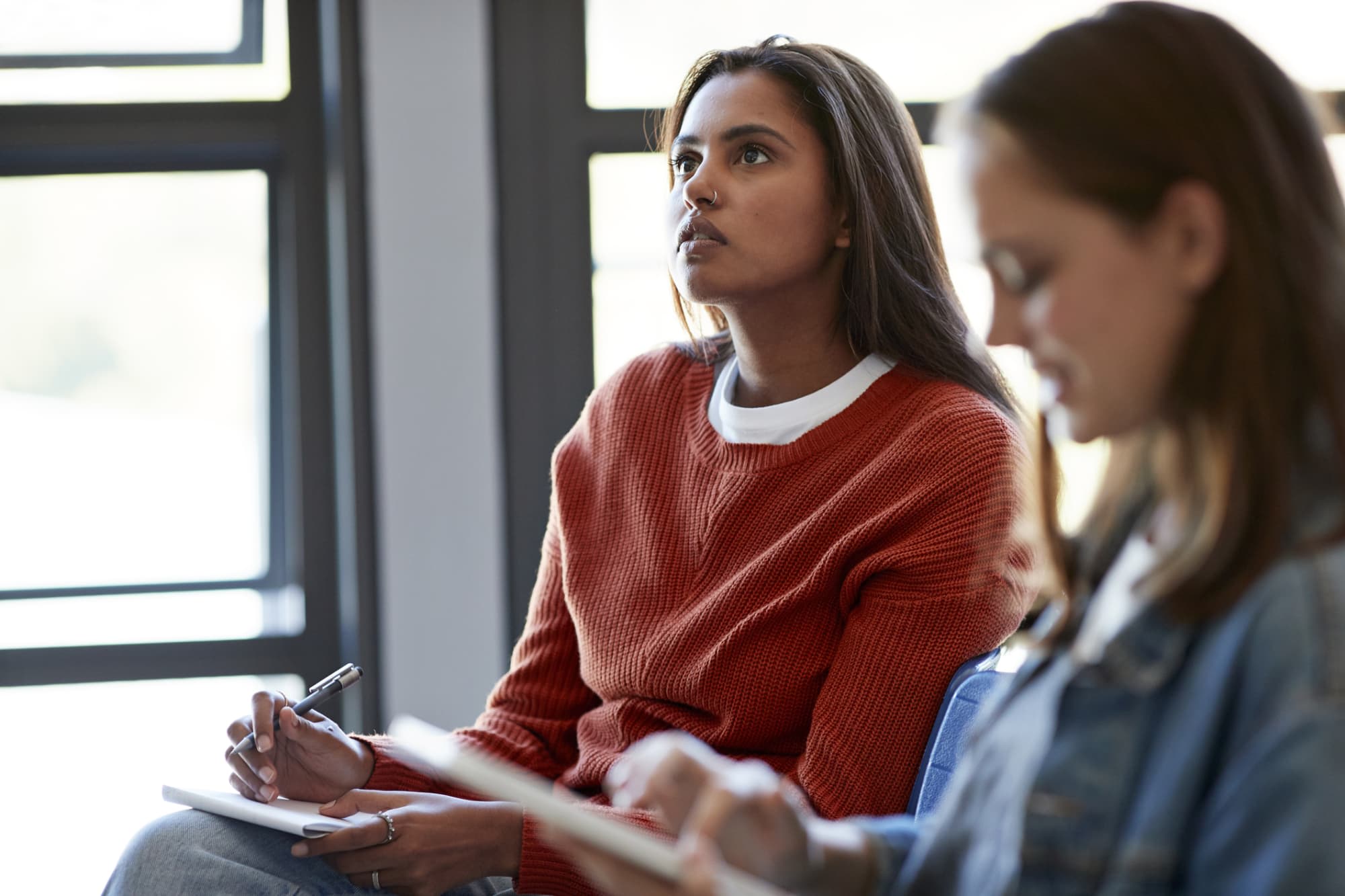 Prospective and current college students can use the FAFSA application to determine their eligibility for federal financial aid. Another popular financial aid form includes the CSS Profile, which 400 colleges and universities use to award need-based institutional aid. The following sections break down the differences between the two applications, instructions for filling them out, and […]
Search for Online Colleges by Subject
Discover schools with the programs and courses you're interested in, and start learning today.