Online Master's in Business Law 2021
Search for online colleges by subject.
Many businesses rely on informed legal professionals to help ensure compliance with government regulations. A master's in business law cultivates advanced knowledge of common legal issues that businesses face. This business law degree typically appeals to juris doctor (JD) graduates seeking specialization and career advancement.
Business law degree graduates can pursue lucrative careers in law or business, with many working as lawyers, law professors, compliance officers, and revenue agents. According to the Bureau of Labor Statistics (BLS), lawyers earn a median annual salary of $122,960. The BLS projects jobs for lawyers will grow 4% between 2019-2029.
Featured Online Programs
Find a program that meets your affordability, flexibility, and education needs through an accredited, online school.
Top 10 Programs for Business Law
Questions to Answers About Business Law



Do business attorneys make good money?




What can you do with a master's in business law?

Master's in business law graduates often work as compliance officers, financial analysts, and business attorneys.




How long does it take to get a business law degree?

Master's programs usually take at least two years to complete. However, learners enrolled in accelerated programs can often finish sooner.




What is the difference between business law and corporate law?

Business law focuses on legal issues involving company creation and acquisition. Corporate law focuses on sales and distribution-related legal concerns.



Why Get a Degree in Business Law?
---
Business law degrees offer many potential personal and professional benefits, including career advancement, specialization, salary increases, and networking opportunities. According to PayScale salary data from January 2021, business law master's graduates earn an average annual salary of $85,380.
Online business law degrees can increase graduates' expertise and candidacy for various specialized careers, including corporate counsel, management analyst, business attorney, and law professor. Earning a business law degree online often permits flexible attendance and pacing options, allowing enrollees to advance their education while continuing their jobs. Online degrees may also cost less per credit.
Online Guide to Accredited Colleges and Universities
How Much Does a Business Law Degree Cost?
According to the College Board's Trends in College Pricing report from 2020, higher education tuition averages $10,560 annually. At this rate, a two-year master's degree can easily cost at least $21,000. However, tuition prices vary widely by school and location. According to the same College Board report, public universities often cost a fraction of what private institutions do.
Prospective students can usually save on tuition by attending an in-state public university. Out-of-state students at public institutions often pay several times the amount that in-state students pay at the same schools. However, learners who pursue a master's in business law online may qualify for in-state tuition rates, even at out-of-state schools. Online students also save money by avoiding university fees, residency or relocation costs, and commuting expenses.
College prices vary widely by state, with states like Vermont and South Dakota charging 3-5 times higher tuition rates than states like California and New Mexico. Prospective enrollees should consider location and online tuition discounts to determine the most affordable way to earn a master's degree in business law.
Calculating the Cost of a College Degree
---
Prospective students can use this college affordability calculator to estimate the cost of returning to school. Users enter financial data, including income, living expenses, financial aid offerings, and predicted book and fee expenses. By getting a ballpark cost estimate, learners can budget and plan ahead for their education.
See Our Rankings Methodology
How Much Do Business Law Majors Make?
Business law master's graduates usually possess advanced research, analysis, and communication skills. These individuals often earn salaries far above average.
Business law master's graduates sometimes begin as paralegalsor arbitrators, who often earn $52,000-$64,000. Other common career paths for business law master's degree graduates include revenue agent and compliance officer, which pay salaries that range from $55,000-$70,000. Financial analysts and management analysts often earn $82,000-$85,000.
Earning professional certifications or additional graduate degrees can help business law graduates qualify for specialized roles. Candidates with a JD or Ph.D. may find lucrative work as business attorneys or postsecondary business teachers.
Courses in Business Law
---
Business law master's degrees typically require at least 30 credits of advanced coursework in legal writing and analysis, corporate law, and business organizations. Enrollees learn how to research, analyze, write about, and present on complex business law topics.
Common specializations include compliance, taxation, and employment law. Some programs offer industry-specific concentrations such as real estate law or entertainment law. Many master's programs require a faculty-supervised capstone thesis or research project. See below for common courses in master's business law programs.
This course explores the American legal system and highlights key theories and best practices for legal research and writing. Enrollees analyze case studies involving various briefs, court opinions, and laws. This required course serves as a prerequisite for many other business law master's courses.
Business law master's programs always feature coursework in research methods. Students learn foundational skills in topic selection, legal analysis, persuasive writing, and presentation. Legal research methods courses may help students prepare to research and write a master's thesis.
This core course explores key ethical and legal issues surrounding limited liability, partnership, agency, and contract law. Participants may also learn about communications law, employment law, international business law, and commercial transactions law. Learners discuss business values and norms, including approaches to profit and social responsibility in business.
Certifications and Licensure for Business Law
---
A business law master's degree meets or exceeds degree requirements for many business and financial occupations. However, graduates may benefit from earning additional professional certifications demonstrating expertise in particular roles, fields, or industries. See below for three credentials that can prove valuable to business law master's graduates.
Certified Compliance & Ethics Professional
---
The Society of Corporate Compliance and Ethics awards this certification to aspiring compliance professionals who pass a certification exam. To take the exam, candidates need at least 1,500 hours of recent compliance experience or a recent certification from a Compliance Certification Board-approved program.
Chartered Financial Analyst
---
To earn this credential, candidates need 4,000 hours of professional work experience or education. Applicants must also complete a CFA program, pass certification exams, and submit 2-3 reference letters. This credential may benefit financial analysts, personal financial advisors, investment professionals, and financial managers.
Certification in Healthcare Revenue Integrity
---
This credential serves revenue and compliance officers who work in the healthcare industry. Candidates must pass a certification exam and need at least three years of related professional experience. A bachelor's degree can substitute for two years of professional experience, and an associate degree can count for one year of experience.
Scholarships for Business Law
---
Master's in business law enrollees may qualify for scholarships based on field of study, financial need, academic merit, or belonging to a particular group. Professional organizations, companies, community organizations, and government organizations may offer these awards, which vary in amount.
Many of the most affordable legal studies master's programs offer financial aid to eligible students. Additionally, learners pursuing a master's in legal studies can apply for scholarships from schools, nonprofits, and law firms.
See below for some scholarships available to learners in legal studies master's programs.
Eula Mae Jett Scholarship Plan

Who Can Apply: This scholarship supports California residents seeking career reentry or transition by pursuing degrees in legal studies. Professionals and students with a JD do not qualify.

Amount: $1,000-$2,000

Gloria Barron Wilderness Society Scholarship

Who Can Apply: Graduate students seeking wilderness protection careers and pursuing law, natural resource management, or policy degrees may apply. Eligible candidates attend accredited schools in North America.

Amount: $15,000

Price Benowitz Social Justice Scholarship

Who Can Apply: This scholarship is open to students currently enrolled in an accredited community college, undergraduate program, or graduate program in the United States. Application requirements include an updated resume, a current transcript, and a 750-word essay.

Amount: $1,000
Online Master's in Business Law Programs 2021
---
See Our Rankings Methodology
The University of Alabama

UA's School of Law offers an online master of laws with a concentration in business transactions. Most students complete the 24-credit program in six semesters or approximately two years. Qualified learners can enroll in more classes each term to earn the degree in one year.

Applicants need a law degree and a record of excellent academic performance. The curriculum includes coursework in business entities, securities regulation, mergers and acquisitions, and intellectual property laws. Students can enroll in up to eight elective credits in areas such as capital transactions, executive compensation, and ethics.

Students must attend an online orientation session the summer before the first semester of enrollment. After satisfactorily completing three semesters, enrollees must pass a comprehensive exam to continue in the program. Learners take the exam at UA's Tuscaloosa campus in the summer.

Western Michigan University

WMU's Cooley Law School offers a master's in business law through the corporate law and finance master of laws program. The curriculum focuses on various financial aspects of corporate practice. Enrollees can complete the 24-credit program entirely online and enroll full time or part time. Many learners graduate in 18-24 months.

Applicants need a bachelor of law degree and must submit a personal statement and legal writing samples. The curriculum covers topics such as advanced corporate transactions, governance and finance, business organizations, and corporate professional responsibility. Students can specialize in global public companies law, which determines the elective courses they must take to pursue the specialization.

Learners complete online classes synchronously on weeknights and weekends only.

University of the Southwest

USW's master of business administration (MBA) program comprises 36 credits and runs entirely online. Tuition covers textbooks, technology fees, and a laptop. The program gives credits for relevant military training, professional certification, and work experience.

This MBA program offers 13 specialization areas. Students can also self-design their program to focus on a specific interest, such as business law. Learners must complete 12 credits (four courses) in their specialization. USW offers several courses that enrollees can apply toward a business law specialization, including liability of sporting organizations, employment law, and compensation and benefits.

Regardless of their specialization, enrollees must complete 21 credits of core MBA coursework in business analytics and econometrics, financial management, and strategic resource allocation and planning. Candidates must also complete a three-credit capstone course in organizational design and strategy.

Western New England University

WNE's master of business administration offers a specialization in business law that focuses on the legal factors impacting business practice. The 36-credit MBA program requires enrollees to complete nine credits in their specialization area. Business law courses cover multiple topics, including employee benefits, consumer protection, bankruptcy, labor law, and contracts.

Applicants need a bachelor's degree from an accredited college or university. Prospective enrollees do not need a business degree. However, they must have completed prerequisite courses in accounting, finance, and statistics. WNE may accept applicants who do not meet this criteria on a provisional basis. Applicants must submit GRE or GMAT scores.

Students can complete the MBA entirely online and enroll full time or part time. Courses follow 11-week delivery schedules. The program is accredited by the Association to Advance Collegiate Schools of Business.

Champlain offers a master of business administration with eight concentration areas, including employment law. Students can earn the degree completely online. Courses follow an accelerated delivery format with two eight-week terms per semester. Learners who complete the MBA with a specialization earn a graduate certificate in that arena.

Applicants need a business or management undergraduate degree. Prospective students with a bachelor's degree in another field of study may need to complete prerequisite coursework in managing organizational risk and in accounting for managers. Students need a grade of "B" or higher in prerequisite courses. Prerequisite coursework credits do not count in the final credit tally for the MBA.

Learners complete employment law courses such as labor law, employment discrimination, employment law, and legal aspects of human resources.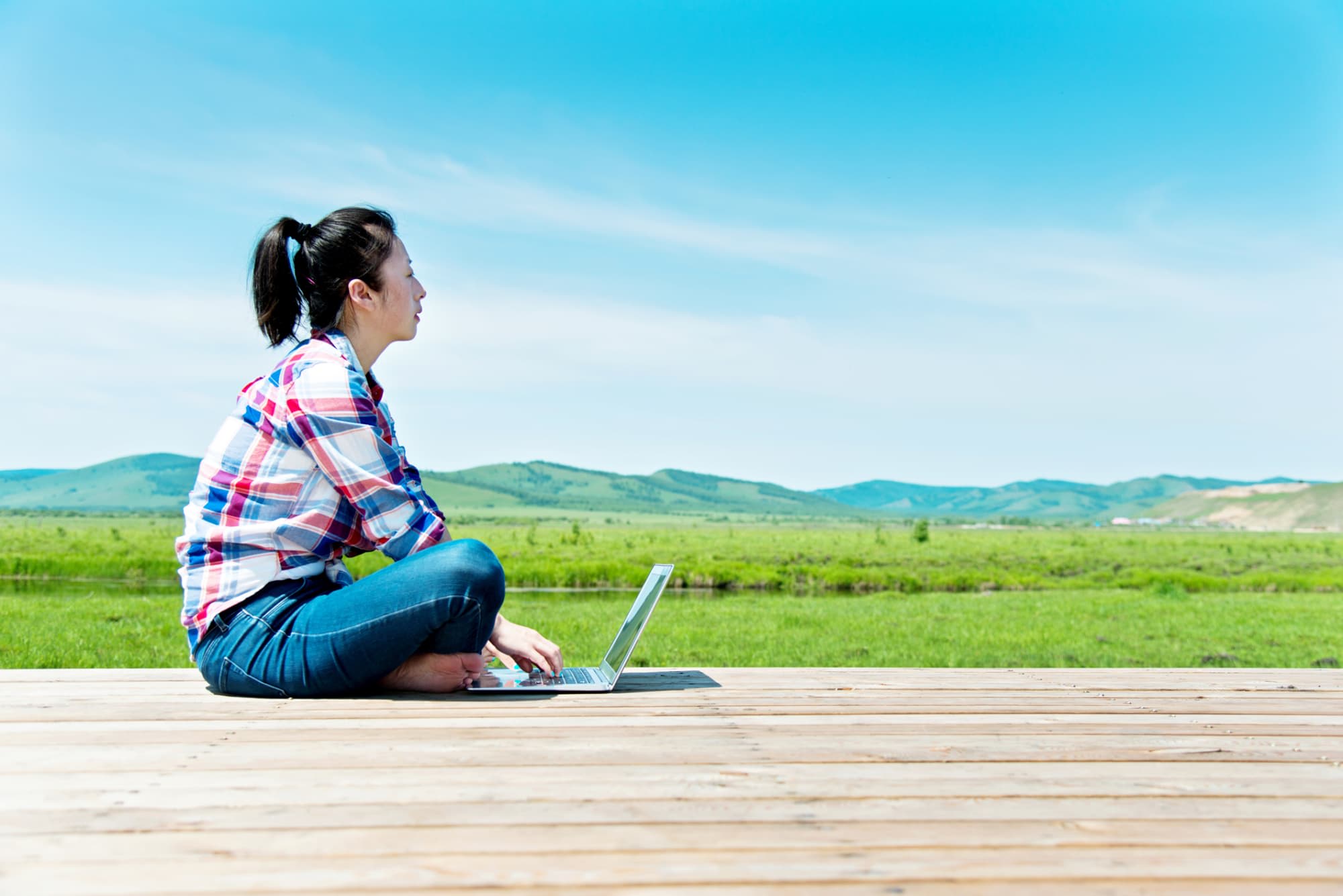 Anyone without access to modern information technology faces a digital divide. People without reliable high-speed internet access may deal with barriers in daily life. K-12 and higher education, job searches,...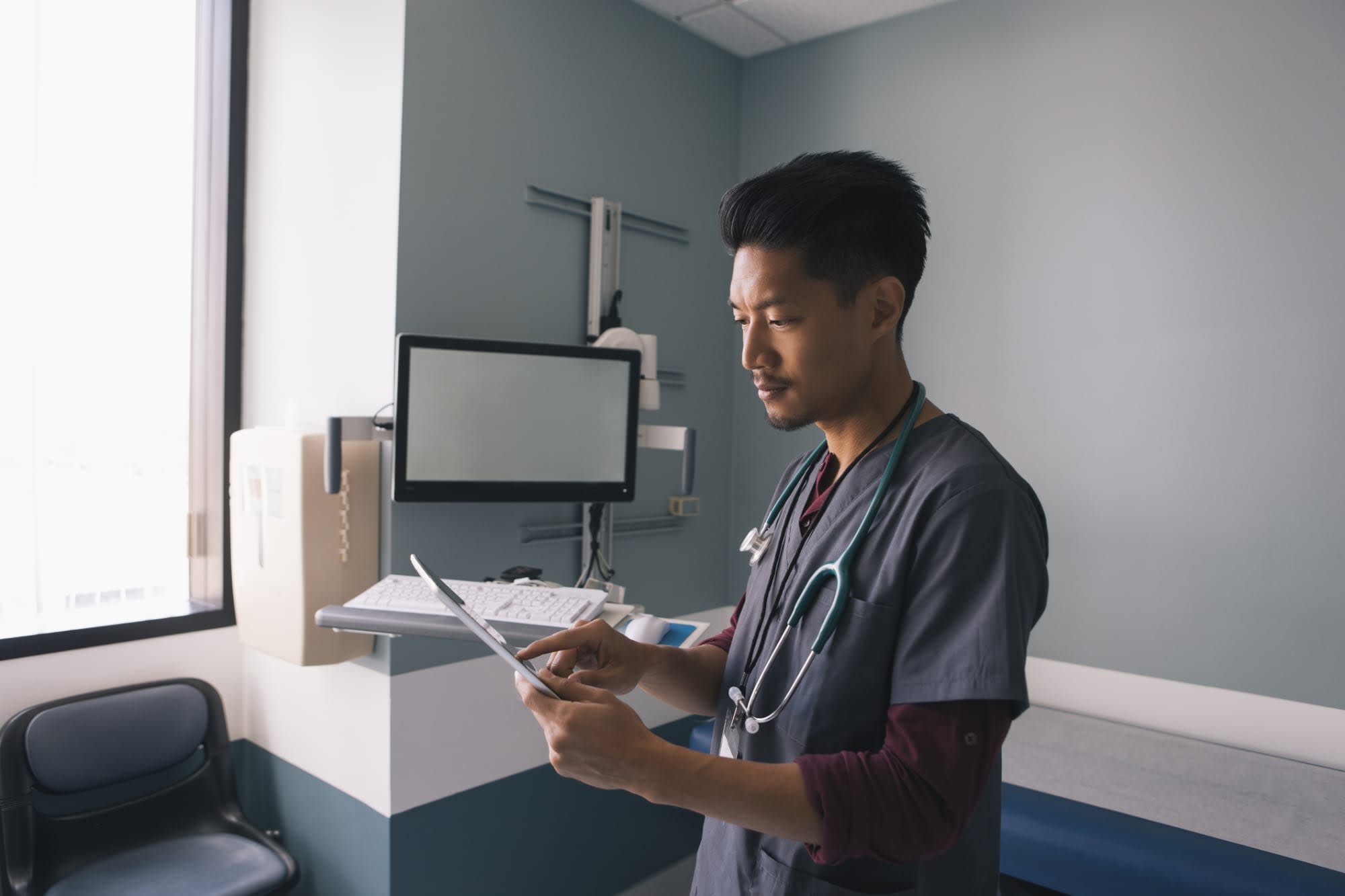 More than four million nurses work in the United States. As nurses earn higher degrees, they see their earning potential increase. Demand for nurses continues to grow, making nursing a strong career path. Though people often equate nurses with RNs, nursing professionals hold various levels of nursing credentials. CNAs or LPNs provide basic nursing care, […]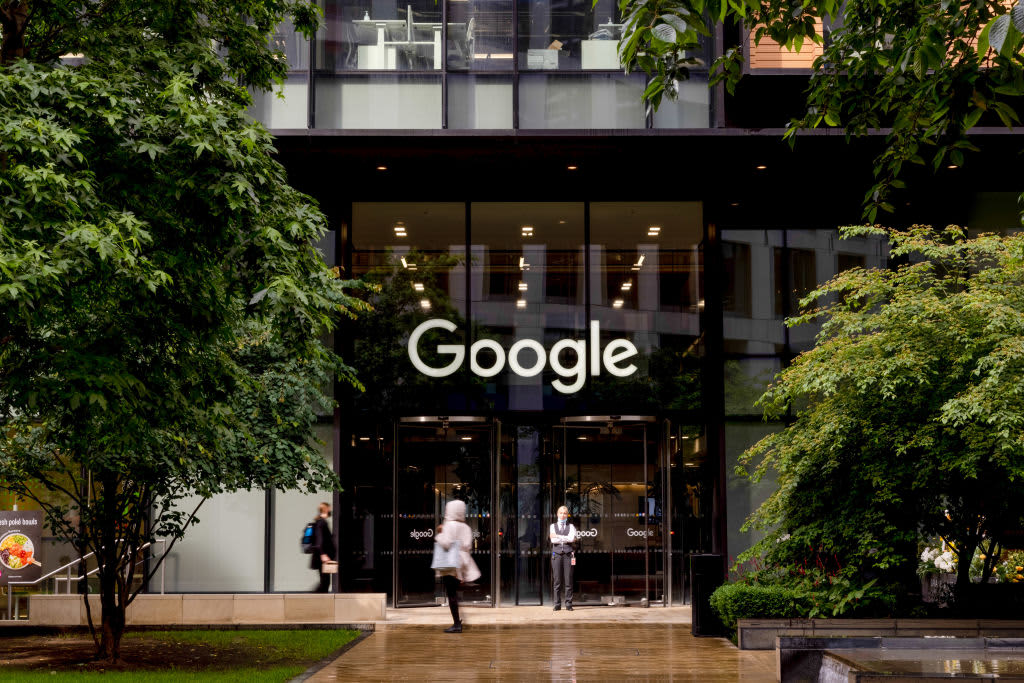 In the early 2010s, Lynda.com and Coursera began offering massive open online courses (MOOCs). Common subjects include coding, mathematics, and language. These accessible, self-paced courses provided a quick way to...
Search for Online Colleges by Subject
Discover schools with the programs and courses you're interested in, and start learning today.