Prestige Scholarships For College Students
By Genevieve Carlton
Published on September 2, 2021
AffordableCollegesOnline.org is an advertising-supported site. Featured or trusted partner programs and all school search, finder, or match results are for schools that compensate us. This compensation does not influence our school rankings, resource guides, or other editorially-independent information published on this site.
Are you ready to find your fit?
Prestige scholarships set competitive standards for applicants and offer high reward amounts. Many of the most prestigious scholarships offer $10,000 or more toward a degree. This guide introduces prestige scholarships for undergraduate and graduate students, including application requirements, scholarship amounts, and how to win competitive scholarships.
Prestige Scholarships for Undergraduate Students
The Barry Goldwater Scholarship and Excellence in Education Foundation
The Barry Goldwater Scholarship and Excellence in Education Foundation supports students interested in STEM research careers. Sophomores and juniors qualify for the award, which provides $7,500 for up to two years.
Applicants must attend an accredited U.S. college or university and receive a nomination from their Goldwater campus representative. The scholarship requires a minimum 3.0 GPA. Applicants must submit their materials by the last Friday in January.
Elie Wiesel Foundation Prize in Ethics
The Elie Wiesel Foundation Prize in Ethics awards up to $5,000 for an essay on an ethics-related topic. Full-time juniors and seniors attending an accredited institution qualify. Applicants in 2021 must write an essay on an ethical issue in their life and what they learned from the challenge. The essay can consider a personal or family matter, an academic issue, or a current conflict or crisis in the world.
Applicants must submit their essay by February. In addition to a first-place winner, the foundation awards a second- and third-place prize plus honorable mentions.
National Merit Scholarship
The National Merit Scholarship Program dates back to 1955 and considers 1.5 million high school students for an award each year. Applicants must take the PSAT or National Merit Scholarship Qualifying Test to receive an award. After taking the exam, the scholarship program selects a group of finalists based on their scores, abilities, and accomplishments. Finalists also submit a recommendation from their high school and an essay.
Recipients of the National Merit scholarship receive a $2,500 scholarship. Some colleges also sponsor their own merit scholarship based on the program.
Udall Undergraduate Scholarship
The Udall Undergraduate Scholarship supports college sophomores and juniors with a record of leadership, public service, and commitment to Native American nations or the environment. Native Americans and Alaska Natives working on tribal policy or native healthcare qualify. The scholarship also supports undergraduates working on conservation and environmental challenges.
Udall scholarship recipients receive $7,000, and the foundation awards 55 scholarships each year. Applicants must submit transcripts, an essay, and three recommendation letters by March.
Prestige Scholarships for Graduate Students
The Beinecke Scholarship supports graduate students in research-focused programs in the arts, humanities, and social sciences. College juniors with scholastic achievements and personal promise qualify for the scholarship. The award also requires evidence of receiving need-based financial aid as an undergraduate student.
Applicants must receive a nomination from their school's campus liaison. Each of the 135 eligible colleges and universities nominates one student. The Beinecke Scholarship awards up to 20 scholarships each year.
Gates Cambridge Scholarships
The Gates Cambridge Scholarship provides full-cost scholarships to postgraduate students planning to attend the University of Cambridge. An international program, the Gates Cambridge scholarship supports 25 U.S. students and 55 international students, with around two-thirds of awards going to Ph.D. students.
Applicants must show outstanding intellectual ability, leadership skills, and a commitment to improving other people's lives. The Gates Cambridge Scholarship sets an October deadline for U.S. applicants.
Knight-Hennessy Scholars Program
A program through Stanford University, the Knight-Hennessy Scholars Program supports graduate learners studying the environment, social justice, healthcare, education, or inequality issues. The interdisciplinary group of fellows must complete graduate courses at Stanford.
The scholarship provides at least two years of funding for Stanford graduate students in full-time programs, including professional and joint-degree programs. Applicants must submit transcripts, recommendation letters, and an essay by October.
The Marshall Scholarship selects up to 50 scholars each year. Designed to strengthen the relationship between Britain and America, Marshall scholars must be pursuing a graduate degree at a UK institution in any field.
Applicants must be U.S. citizens with a minimum 3.7 GPA and a bachelor's degree from an accredited institution. Marshall scholars receive tuition, cost-of-living expenses, travel grants, and an annual book grant. Applicants can apply each September.
Paul and Daisy Soros Fellowships for New Americans
The Paul and Daisy Soros Fellowship for New Americans supports first-generation and second-generation immigrants. The scholarship awards up to $90,000 to graduate students who show promise in their field. In addition to tuition and fees, fellows receive a $25,000 stipend each year, with 1-2 years of funding depending on the program.
Eligible fellows must show that both of their birth parents were born abroad. Applicants must hold a bachelor's degree. Unaccredited programs, executive graduate programs, and online graduate programs do not meet the fellowship requirement.
Harry S. Truman Scholarship
The Harry S. Truman Scholarship supports graduate students interested in careers in government, education, or the nonprofit sector. Applicants must be full-time students at the junior or senior level with a record of community service and academic achievement.
Prospective Truman scholars must receive a nomination from their college or university. After the February application deadline, finalists complete an interview. The foundation awards 55-65 scholarships annually. Truman scholars receive $30,000 to support their graduate education.
The Rhodes Scholarship Program
One of the oldest, most prestigious scholarships in the world, the Rhodes Scholarship Program selects 32 U.S. scholars to enroll in a post-graduate program at Oxford University. Rhodes scholars receive 1-3 years of funding depending on their program.
Applicants must demonstrate academic achievements, moral character, and a devotion to the ideals of the program. Prospective Rhodes scholars must submit an application by the first Wednesday in October. The program then conducts interviews and selects scholars.
Other Prestigious Financial Aid Programs
Fulbright U.S. Student Program
The Fulbright Program funds U.S. students for one year of international study, during which the Fulbright scholar completes a project. Applicants must hold a bachelor's degree and meet language requirements. The program awards over 800 fellowships each year. Fulbright scholars travel to more than 135 countries to complete their projects.
Prospective scholars must submit a project statement, a CV, and two letters of recommendation. Applicants must submit their materials by September.
Henry Luce Scholars Program
The Henry Luce Scholars Program offers 15-18 scholars professional placements in Asia. Founded to encourage an understanding of Asia, the program offers language training and stipends for college seniors and graduate students with little prior exposure to Asia. Fellows bring a background in the arts, journalism, law, public health, international relations, and many other fields.
Colleges nominate candidates, who then complete an online application and receive an institutional endorsement. The program sets an October deadline for applications.
James C. Gaither Junior Fellows Program
Offered through the Carnegie Endowment for International Peace, the James C. Gaither Junior Fellows program grants 12 fellowships to recent college graduates. Fellows spend one year in Washington, D.C. working on projects related to democracy, foreign policy, and international affairs.
Participating colleges nominate applicants. Nominating officials provide application forms and information on the process.
AffordableCollegesOnline.org is an advertising-supported site. Featured or trusted partner programs and all school search, finder, or match results are for schools that compensate us. This compensation does not influence our school rankings, resource guides, or other editorially-independent information published on this site.
Featured Online Programs
Find a program that meets your affordability, flexibility, and education needs through an accredited, online school.
Frequently Asked Questions: The Realities of Earning a Prestigious Scholarship
Is it worth applying for highly-competitive scholarships?
The most prestigious scholarships require a lot of work, and applicants face a lot of competition. However, for many students, applying pays off, even if they don't receive the award. Many scholarships require similar application materials, so putting together an application helps students apply for multiple scholarships.
Prospective applicants can also research their own competitiveness by looking at winner bios and comparing the number of applicants to the number of scholarships awarded. Often, the most competitive scholarships also rank as the best scholarships from a financial aid and career-building standpoint.
Do prestigious scholarships automatically renew every year?
Some prestige scholarships renew annually and provide multiple years of funding. For example, Beinecke scholars and Marshall scholars receive several years of support. However, other scholarships only fund students for a single year.
What will I need to apply for prestigious scholarships?
Many of the most prestigious scholarships require official transcripts, a statement of purpose or essay, recommendation letters, and standardized test scores. Some also require proof of financial need, an official nomination from a campus liaison, and a personal interview. Requirements vary depending on the scholarship, so applicants should review the process carefully.
When should I begin applying?
Applicants should start applying for competitive scholarships as soon as possible. Put together a calendar to track deadlines, and remember to apply for other financial aid as well.
How can I manage the stress of applying for scholarships?
Applying for prestige scholarships often requires collecting application materials, working with a campus liaison, and interviewing. Creating a schedule helps students manage the stress of scholarship applications. Learn more about balancing student stress and getting enough rest to avoid burnout.
Snapshot: The Top Prestige Scholarships in Practice
---
Winning certain national fellowships or prestigious scholarships means students will spend a year or more of their lives studying abroad at one particular university. Others offer students a choice of institutions. Here are a few accounts of what life is like after winning a scholarship to select universities.
Henry Luce Foundation Scholars
Where Students Go
Luce Scholars receive placements in Cambodia, China, Hong Kong, India, Indonesia, Japan, Laos, Malaysia, Mongolia, Myanmar, Nepal, Philippines, Singapore, South Korea, Taiwan, Thailand and Vietnam.
What Professional Life is Like
Placements are intended as learning opportunities in Asian countries, so students may find themselves in a very structured or unstructured environment. "Our experiences vary wildly in geography, work setting, and cultural norms," says Annie Peyton, a Luce Scholar in Bangkok.
What Personal Life is Like
Scholars do not typically work together or near one another, but scheduled Assessment Meetings offer opportunities for them to come together and get to know one another. Peyton says, "I think we all benefited from hearing each other's frustrations and uncertainties, embarrassments, and triumphs."
Source: "Growing on the Happiness Graph: My Fellowship Highs and Lows", 2016
Where Students Go
Stanford University
What Academic Life is Like
With a 4-to-1 student-to-teacher ratio and world-class faculty, students describe the experience as engaging, diverse, and flexible enough to allow students to craft their own academic experience. The school provides a Graduate Gateway and other details on the Stanford Experience for Knight-Hennessy students to explore.
What Campus Life is Like
At Stanford, most undergrads live on campus all four years, a testament to the campus culture. A perk for Knight-Hennessy scholars is exclusive use of the Denning House, a lakeview hub and central meeting place for students in the program.
Where Students Go
Oxford University in England
What Academic Life is Like
The Rhodes can be an incredible experience; however, going to Oxford can dramatically "change your life" says Emma Pierson, a Rhodes Scholar recipient. "I estimate that two-thirds of American Rhodes Scholars in long-distance relationships at the beginning of my year were not in relationships at the end," Pierson says.
What Campus Life is Like
For many, life at Oxford is a mix of intense education, frenetic social events, competitive athletics, and partaking in many curious and odd traditions and rituals with new friends. The university provides a look into a week in the life of a student for those who are curious.
Source: "Advice on Sample Essays for Prospective Rhodes, Marshall, NSF, NDSEG and Hertz Applicants", 2015
Expert Interview
Is a Prestige Scholarship the Best Way to Pay for School?
What do you say to students considering applying for a Prestige Scholarship?
I would say that many students who apply for prestigious scholarships lack the qualifications. Whether or not a student should apply depends largely on how active they have been in volunteering, extracurricular activities, or with internships. Also, for students who can clearly articulate their future plans, it makes sense to apply.
What type of students should pursue these highly prized and competitive scholarships?
Students whose activities resulted in academic, professional, and personal growth have the best chance of winning prestigious scholarships. It's not the activity itself that is noteworthy; it's how it transformed a student's life. What lessons were learned, and how will a student use these lessons going forward? Students who can communicate that transformative growth the best (both in written format and during scholarship interviews) stand the best chance.
What do you think winning one of these scholarships can mean to a student's academic career?
Winning a prestigious scholarship primarily funds a student's education, but the scholarship award also can be mentioned when applying to internships. Being awarded a large amount of money adds credibility and is impressive. Therefore, winning a prestigious scholarship can help students get noticed and improve their odds of being selected.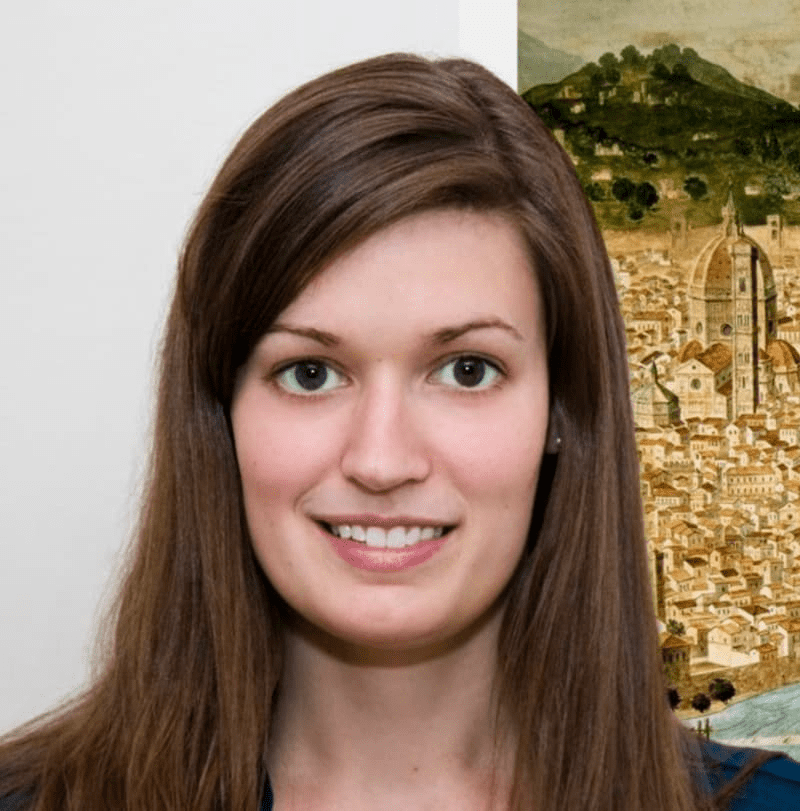 Genevieve Carlton
Genevieve Carlton holds a Ph.D. in history from Northwestern University and earned tenure as a history professor at the University of Louisville. An award-winning historian and writer, Genevieve has published multiple scholarly articles and a book with the University of Chicago Press. She currently works as a freelance writer and consultant.
Keep up with the latest
Never miss a detail on the news, trends, and policies that could directly impact your educational path.
AffordableCollegesOnline.org is an advertising-supported site. Featured or trusted partner programs and all school search, finder, or match results are for schools that compensate us. This compensation does not influence our school rankings, resource guides, or other editorially-independent information published on this site.
Do this for you
Explore your possibilities- find schools with programs you're interested in and clear a path for your future.