New Teacher Classroom Environment Guide
By Sarah Gardam
Published on July 20, 2021
AffordableCollegesOnline.org is an advertising-supported site. Featured or trusted partner programs and all school search, finder, or match results are for schools that compensate us. This compensation does not influence our school rankings, resource guides, or other editorially-independent information published on this site.
Are you ready to find your fit?
Creating a pleasant and effective learning environment requires planning and resources. For a new teacher, resources depend heavily on the educational setting. This guide outlines potential resources by institution type. This page also explores strategies for covering new teacher expenses.
After earning an online education degree, many new teachers face similar challenges. The following sections answer common new teacher questions and provide ideas for classroom decor, supplies, and organization tools.
Classroom Environment
---
Factors impacting a classroom's environment include the classroom culture and ethos, surrounding cultures, and the physical environment. A positive, supportive, and well-resourced classroom environment significantly improves student learning. An organized, warm, and welcoming physical classroom can help learners relax and focus.
Teachers support student learning by cultivating feelings of belonging, trust, kindness, and curiosity. Teachers should encourage students to ask questions, take risks, and work through challenges. Culturally relevant learning material, social skills-building opportunities, and clear goals and feedback also contribute to a good classroom environment.
School Resources
---
New teacher resources can help educators create optimal learning environments. Available resources depend heavily on the type of school. The following section explores resources available to public, private, charter, magnet, and virtual school teachers. Online resources also support aspiring, new, and experienced teachers.
Resources for public school teachers typically include school- or district-sponsored professional development opportunities. Teachers may attend workshops, training, and seminars. Public schools may also pay for teachers to take college courses or receive coaching or mentoring.
Large public schools usually offer more elective classes than smaller, private schools. Public schools provide evidence-based curricula and often employ more specialized personnel. These schools may hire special education teachers, paraprofessionals, and reading specialists.
Although public schools receive federal and state funding, available resources vary widely by district. Schools in low-income areas often suffer from lack of funding. Schools in these areas often lack adequate classroom supplies, technology, and support for teachers.
Private school teachers and students benefit from smaller class sizes, safer teaching and learning environments, and greater parental involvement. Private school learners tend to receive more individualized attention, mentorship, and career guidance. Teachers at private schools often enjoy more freedom in what and how they teach. Tuition and endowments from alumni help private schools afford to offer more experiential learning opportunities and high-quality classroom resources.
Charter schools usually receive funding through donations, grants, and awards. They also receive some government funding, though not as much as public schools. Charter schools may specialize in a particular area, such as arts or sciences. Consequently, charter schools offer fewer diverse electives and resources but may cater to specific interest areas.
Like some charter schools, magnet schools follow core public school curricula while emphasizing particular interest areas. For example, magnet schools may focus on science, languages, or performing arts. Offered through the public school system, magnet schools serve learners with defined interests and career aspirations. Magnet schools often receive extra funding and feature high-quality new teacher resources. Magnet programs also provide specialized training and professional development for teachers.
Virtual teaching includes specific challenges and requires unique teaching tools. Virtual teachers use a web-based learning platform to present course material and engage with students. Online teachers may use supplemental media and learning platforms such as Udemy, Khan Academy, and YouTube.
Teachers at virtual schools need a strong internet connection and up-to-date equipment. These educators may need a second monitor, a document camera, and a wireless keyboard and mouse. Additional new teacher resources for virtual educators may include a laptop stand, blue-light-blocking glasses, and noise-canceling headphones.
Classroom Expenses
---
The following sections provide ideas for classroom decorations, supplies, and organization. Many items cost little and contribute significantly to a positive classroom environment. However, this is not a comprehensive list of new teacher expenses and supplies.
Educators often qualify for deductions, including educator expense deductions and state expense deductions. Eligible educators include K-12 teachers, instructors, and aides who work at least 900 hours per year at a state-recognized school. Principals and counselors also qualify for deductions.
Eligible educators may deduct up to $250 of qualifying, unreimbursed trade or business expenses. Teachers may deduct expenses over $250 as unreimbursed employee expenses. Qualifying expenses include computer and teaching materials, such as books, professional development courses, and supplementary supplies. Health and physical education teachers may deduct athletic supplies. Teachers in seven qualifying states can write off home-office expenses due to the COVID-19 pandemic.
Welcome Sign: Teachers can place a friendly, uplifting, or funny welcome sign on the classroom door or bulletin board.
Daily Schedule: Many learners benefit from knowing what to expect during each school day. Posting a daily schedule helps teachers and students stay organized and on track.
Calendar: A classroom calendar can help teachers and students prepare for school events, assignment deadlines, and school holidays.
Stuffed Animals: Teachers of young children often put stuffed animals in their classroom to comfort students and make them feel at home.
Interesting Posters: Hanging artistic and educational posters can contribute to classroom aesthetics and learning.
Bucket Caddies: These inexpensive classroom items help keep areas tidy by storing students' supplies. They help learners practice organizational skills and foster orderly habits.
Arts and Crafts: Many teachers incorporate art classes or other creative activities. Students can use arts and crafts tables and supplies to process new knowledge creatively.
Boards: Most teachers use at least one large classroom board during lessons. Educators can use chalkboards, dry-erase boards, and whiteboards to help visual learners understand class material. Journals and Notebooks: Teachers may encourage learners to journal and take notes. Educators can provide students with journals and notebooks to facilitate writing and reflection. Desk Supplies: Teachers need desk supplies such as hole punches, staplers, and filing system materials. Educators may also need to provide desk supplies for students.
Lesson Plans: Many educators post class materials online and make them available for public use. Teachers can save time by using existing lesson plans, workbooks, and assignment templates.
Grade Sheet: Using an electronic or physical grade sheet helps teachers keep track of student performance. Some teachers also use rubrics to systematize and standardize their grading process.
Labels: Educators can label files and classroom supplies to create an organized desk and classroom.
Filing Cabinet: Papers and desk clutter can pile up quickly. Filing cabinets help teachers clear their workspace. Filing cabinets also keep records organized and safe.
Small-Group Instruction Forms: Sources such as The Learning Chambers offer forms teachers can use while observing students working in small groups.
Insufficient Resources
---
Public schools receive federal, state, and local funding. According to Education Week, state funds from state taxes and fees comprise about 48% of a public school's budget. An additional 44% comes from local funding drawn from property taxes. Federal funding accounts for the remaining 8%.
Since the majority of public school budgets comprises state and local funds, schools in poorer states and districts tend to lack adequate funding. Teachers at poorly funded schools often have access to fewer educational modalities, technologies, and supplies. Students at underfunded schools usually have fewer opportunities and less support.
Teachers at underfunded schools may need to be more creative. If a school lacks textbooks, teachers may do more group work or write notes on the board. However, a lack of compelling classroom materials and learning tools often hampers teaching and learning effectiveness. According to the National Center of Education Statistics, more than 90% of teachers spend their own money on teaching supplies.
[question title="Q. What was your experience like preparing your classroom for the first time?"]

I vividly remember my first days in my new classroom. As I walked into the empty, sterile space, I thought to myself, "Wow, I never realized how much work it takes to build a functional classroom." I distinctly recall the bare walls, empty desks, and clean tables.

I also remember feeling overwhelmed. My teacher-preparation program, though phenomenal at preparing me for lesson planning and the day-to-day classroom experience, really didn't emphasize best practices for classroom preparation. I initially struggled with converting so much space into a welcoming environment. My classroom preparation consisted of many long days and nights, plus a ton of trial and error.

"I've come to realize that classroom preparation contains two distinct components: your classroom environment, which supports a positive classroom culture, and the routines, procedures, and expectations you set to manage a productive classroom."

My initial focus as a new science teacher was on my classroom environment. I wanted students to walk into my classroom and feel like they were scientists who were ready to explore the world. So I bought science posters and made science-themed decorations by hand. A principal friend at another school graciously donated a mobile lab bench for my classroom. The space was sparkling, welcoming, and warm as new students arrived on the first day of school.

But I didn't spend much time on my routines, procedures, expectations, or instructional process. On the first day of school, students filed in randomly, confused about where to sit. They were unclear on the classroom rules as they waited for me to pass out class materials.

I had no planned seating arrangement, with desks arranged in straight rows. There was no procedure for passing out papers or providing students with science materials, and I had no instructions or materials to support students. The next several weeks consisted of constant preparation iterations, which included creating a purposeful classroom space.

I added an entry table where students could collect paperwork and turn in homework, along with a dedicated science lab space in my non-lab classroom. I even created an observation space, where administrators could sit while observing lessons. I soon added a filing system for data collection, a bathroom check-out system for my high school students, and additional classroom stations for individual work.

Later still, I learned the value of planning classroom lessons in advance. I began focusing on lesson materials, demonstrations, models, and activities that I would need to design, build, or buy for my lessons.

The learning process for classroom preparation was stressful and expensive. As a new teacher who was excited to make a difference with my students, I jumped at every opportunity to improve my classroom environment. I constantly ditched old ideas, updated decorations, and tried new classroom-management and instructional strategies. Many required more initial setup than I thought.

In your first year as a teacher, you learn a lot about what works and what doesn't. I recall experiencing a big learning curve after the "honeymoon" period of the first few weeks of school. By the spring, I finally started to get into the groove. By the following school year, I had a large repository of items I could pull from, plus new ideas based on my first-year experience.

[/question] [question title="Q. What was the most important purchase you made for your classroom?"]

Teaching science in a non-laboratory classroom required me to buy a lot of demonstration materials and equipment that could be safely used in a regular classroom setting. I was proud of the experiments and demonstrations I provided to students. During the first two years of teaching, I performed osmosis experiments, chemical reactions, force experiments, and phase-change experiments.

I built many demonstrations and experiments into mini-lessons throughout my curriculum. Initially, as a teacher of integrated physics and chemistry, I had a lot of ideas for exciting demonstrations. However, while the experiments and demonstrations were fun and exciting, I would argue that they were not the essential component to my success as a teacher.

My answer for the most important purchase may be quite surprising. All of the equipment, materials, and experiments I implemented enriched my classroom and engaged my students and were critical to deliver a well-rounded education. However, the most important purchase I made reshaped how I approached lessons.

I distinctly recall this moment. I taught students about chemical bonds and tried to explain how atoms gain, lose, and share electrons. Electrons exist in shells around the nucleus of an atom, and the students needed to understand how electrons would behave in the valence shells, or the outer shell, of an atom.

To my surprise, it was a difficult concept for many of my students to grasp. I needed something visual. Experiments didn't work, because they didn't show the reaction on an atomic level, and videos weren't reaching my students. The models I found for sale didn't demonstrate the concepts.

On a Friday after school, I began planning how to re-teach the concepts the following week and finally came up with a visual. I bought large poster boards in various colors and created my own large paper models of an atom. Individual pieces of poster board formed the valence shells, nucleus, and electrons. I built the details over the weekend, laminated each piece, and attached Velcro to each component.

I planned first how I would teach students to visualize each shell in an atom, and then I planned how to teach each kind of chemical reaction and the resulting ionic or covalent bonds. I planned the reactions and then practiced how to demonstrate electron behavior. The following week, as I introduced my silly handmade models, I recall thinking, "Yes! It is clicking! They are getting it!" As we manually pulled off electron shells after reactions and added electrons, each demonstration with my model further solidified my students' ideas.

The materials I used were simple and inexpensive but highly effective. This demonstration was created with extensive planning and preparation. I followed up this demonstration with more hands-on activities, like using paper-plate models to create atoms. I recall at the end of that week feeling like I was the best teacher in the entire world. And, wow, the average test scores were higher than on any assessment I had administered, and they tested well above the other high school classrooms in this topic.

After an exhausting week, I remember thinking two things: "Great teaching takes a lot of hard work and planning, and you don't always need expensive materials to teach well." That experience completely altered how I planned for and designed lesson activities. It helped me consider which classroom purchases were and were not necessary.

[/question] [question title="Q. How much can a new elementary or secondary teacher expect to spend in their first year on classroom expenses?"]

I have seen ranges of $500-$800 cited as average out-of-pocket classroom expenses. For a new teacher that needs to fill a classroom, considering all the trial-and-error that comes with building your classroom space, I think that amount may be $1,000 or more. You can expect to initially invest several hundred dollars to fill your classroom space. Then, you will likely have ongoing monthly expenses tied to your classroom management strategies, lesson activities, and needs that arise throughout the school year.

[/question] [question title="Q. What expenses are teachers expected to take care of on their own? How much can they rely on their school to take care of?"]

I think that most schools would argue that they provide all materials necessary for instruction (or in some cases, require parents to contribute additional materials). I suppose that is correct in the strictest sense. You can always teach, even with limited resources. However, the reality is that sometimes the minimum budget allocation may fall short of your goals to be an effective teacher. More resources may be necessary to focus on student engagement, collaboration, and varied instructional strategies.

Expect your school to provide the bare minimum to instruct students. This includes items like computer paper, pencils, construction paper and markers, laminators, and poster paper. It may also include technology equipment like smart boards or document cameras, along with general items that would be useful in any classroom, regardless of content area or grade level.

Of course, schools provide minimum essentials for specialized content areas like art. Science teachers may receive chemicals and demonstration tools for lab experiments, and physical education teachers have access to equipment required for students to participate in physical activities. Schools may offer manipulatives or reading libraries for primary school teachers, while secondary school teachers may receive fewer hands-on materials and more texts and technology.

But generally, materials provided by the school are standardized and applied as equally as possible across the campus. Sometimes these resources do not meet the specific needs that you may feel are necessary for your classroom to be successful.

While your school may not immediately provide all the materials and equipment on your wish list, that doesn't mean that you can't request additional assistance. I have found that schools can sometimes find creative ways to provide resources, if you can demonstrate that those resources will help improve student learning. Present your school administrator with details on your lesson or unit plans, clearly tie your material request to your lesson objectives, and provide a solid rationale for how your request can improve student outcomes.

This can improve your chance of either receiving funds for your request or being reimbursed for some or all of your material expenses. Your school may have funds available from the parent-teacher organization, money set aside from past grants, or leftover funds in the general budget. Additionally, if you work in a school that utilizes title funds, some of this money may be allocated to your classroom.

The only way to know for sure whether your school can assist your individual classroom is to ask. I have found great success with this approach and seen similar success in many of the schools I have worked in since. When campus administrators see your plan to differentiate your instruction, provide more experience for students, or improve upon lesson activities, they can better visualize how your materials requests will translate to student learning.

When you provide a clear justification for how these materials can support your students and improve your classroom instruction, administrators are more likely to help you get the support and funds you need.

[/question] [question title="Q. What differences have you noticed in teacher expenses between schools and school districts?"]

In my experience, private schools and charter schools have less wiggle room when it comes to materials budgets. However, they may have additional money from the parent-teacher organization, parent donations, fundraising events, and grants. Public charters and public schools and districts, especially those that serve low-income populations, tend to have larger overall student budgets. But they also need more materials to provide appropriate student services.

I have noticed that teachers in schools with more stable student populations tend to have decreased expenses. In contrast, schools with a lot of student turnover or changing student populations have increased costs. Each year, teachers may need to significantly modify lessons to support the varied needs of students.

[/question]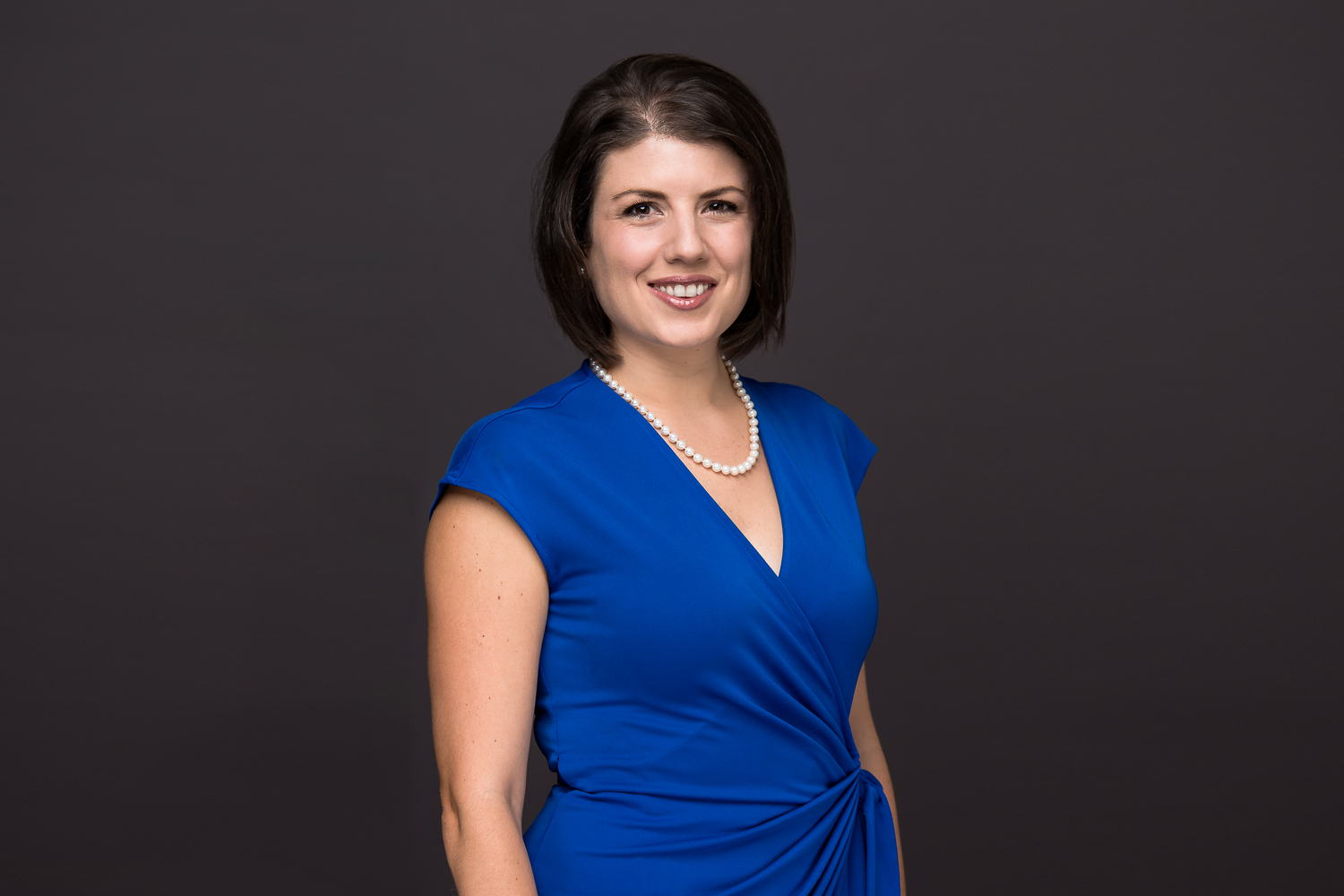 Shayna Pond
Shayna Pond holds her teaching and principal certification in the state of Texas. She has worked with more than 100 Texas schools through school support and professional development. Each year, she serves thousands of teachers throughout the nation online. Shayna has 12 years of formal experience in education. She has four years of experience as a teacher and assistant principal in a Houston-area public school. For eight years, she has delivered interventions and training through her school support and professional development company, Model Teaching.
New Teacher Questions
Q. How should teachers prepare for their first year?
Teachers need time, energy, and resources to prepare their classroom, curriculum, and lesson plans. Educators can consult teacher-preparation guides and experienced teachers to develop their expectations.
Q. What teacher expenses are tax deductible?
New teacher expenses that qualify for tax deductions may include computers, classroom supplies, and professional development courses.
Q. How does a lack of resources affect education?
A lack of new teacher resources can limit student learning opportunities. Teachers use funds for experiential learning and supplies to engage students.
Q. What does every new teacher need?
New teacher resources include curriculum resources and lesson plans, plus supporting supplies. Other teacher expenses may include grade books, desk supplies, and classroom decorations.
Keep up with the latest
Never miss a detail on the news, trends, and policies that could directly impact your educational path.
AffordableCollegesOnline.org is an advertising-supported site. Featured or trusted partner programs and all school search, finder, or match results are for schools that compensate us. This compensation does not influence our school rankings, resource guides, or other editorially-independent information published on this site.
Do this for you
Explore your possibilities- find schools with programs you're interested in and clear a path for your future.