Low Income Student Guide
By Nina Chamlou
Published on September 7, 2021
AffordableCollegesOnline.org is an advertising-supported site. Featured or trusted partner programs and all school search, finder, or match results are for schools that compensate us. This compensation does not influence our school rankings, resource guides, or other editorially-independent information published on this site.
Are you ready to find your fit?
Guide Helping Low Income Students Attend College
Paying for college on a budget proves more challenging than ever before. The average cost of attending a university in the U.S. is $35,720 per year. That cost has tripled over the last 20 years. Considering student loan interest and loss of income, the true cost of a bachelor's degree can rack up hundreds of thousands of dollars.
But don't let the sticker price of a degree dissuade you from pursuing higher education. There are plenty of resources, aside from student loans, that help low-income students attend college.
How is Low-Income Determined?
The U.S. Department of Health and Human Services (HHS) releases a poverty threshold each year. It determines the minimum level of income considered adequate in a particular country. The report also serves as a guideline for financial eligibility for federal programs, including federal college aid. According to the HHS, the threshold for a family of four is $26,500, as of 2021.
The Urban Institute projects an overall 2021 poverty rate of 13.7%, meaning that about one in seven Americans live below the poverty threshold.
In 2016, 42% of financially independent students lived in poverty, compared with 29% 20 years prior. Twenty percent of dependent students (i.e., students who received financial support from their parents) lived in poverty, up from 12% in 1996.
Why Does the Low-Income Designation Matter for College?
The SAT and ACT cost about $55-70 each. Most schools require that you take one or the other. So, if you're applying to various schools, you likely need to take both exams. Fee waivers are available to low income 11th- and 12th-grade students. You can qualify for testing fee waivers if you meet the following qualifications:
You are enrolled in or eligible to participate in the National School Lunch Program (NSLP).
Your annual family income falls within the Income Eligibility Guidelines set by the USDA Food and Nutrition Service.
You are enrolled in a federal, state, or local program that aids students from low-income families (e.g., Federal TRIO programs such as Upward Bound).
Your family receives public assistance.
You live in federally subsidized public housing or a foster home, or are homeless.
You are a ward of the state or an orphan.
The College Board sends out fee waivers to high school counselors for low-income students. If your counselor hasn't notified you of your eligibility and you think you may qualify, contact them directly.
College applications generally cost around $40, but some schools may ask for $75 or more. If you're planning on applying to multiple different colleges, the cost can add up fast. The following list shows a few different approaches to getting your application fees waived.
You have taken the SAT/ACT with a fee waiver

If you were already able to obtain a waiver for the SAT or ACT, you automatically qualify to waive your application fee if the school falls within the College Board network of 2,000 participating colleges.

You are applying to colleges with the Coalition Application

The Coalition Application is similar to the Common Application. About 150 colleges allow you to use it to apply for admission. To qualify for a fee waiver, you need to answer "yes" one of the fee waiver questions in the profile section of your MyCoalition account, which your counselor will also need to verify.
---
If none of these scenarios applies to you, you still may be able to get an alternative fee waiver form by emailing your college of choice a letter of request.
Between October and June the year before you start college, you should also complete the Free Application for Federal Student Aid (FAFSA). Financial aid offices at colleges and universities of all levels use the FAFSA to determine your eligibility for financial aid. Available aid includes student loans, grants, and scholarships. Low-income students may qualify for more federal financial aid, especially if their parents are low income or if they qualify as independent students.
College Degrees: Fast Routes to Financial Stability
Another way to significantly reduce the cost of your degree? Shorten the amount of time you spend in school. If you can shave off a semester or two, you could save yourself tens of thousands of dollars.
Accelerated Degree Programs

Accelerated programs allow students to complete a degree months or years earlier than traditional degrees. Semesters follow 8-, 10-, or 15-week terms. This allows students to not only enter the workforce sooner, but to save on tuition.

Dual Credit High School Courses

You can also reduce your time in college by completing dual credit courses ahead of time. These courses allow high school students to fulfill requirements for their diplomas and for their future college credit requirements.

To enroll, students must meet certain standards, which vary from state to state. Typically, students can take dual credit courses as long as they meet a minimum GPA requirement, usually around 3.0.
Guidance for Low-Income Students
Interview with Rachel Coleman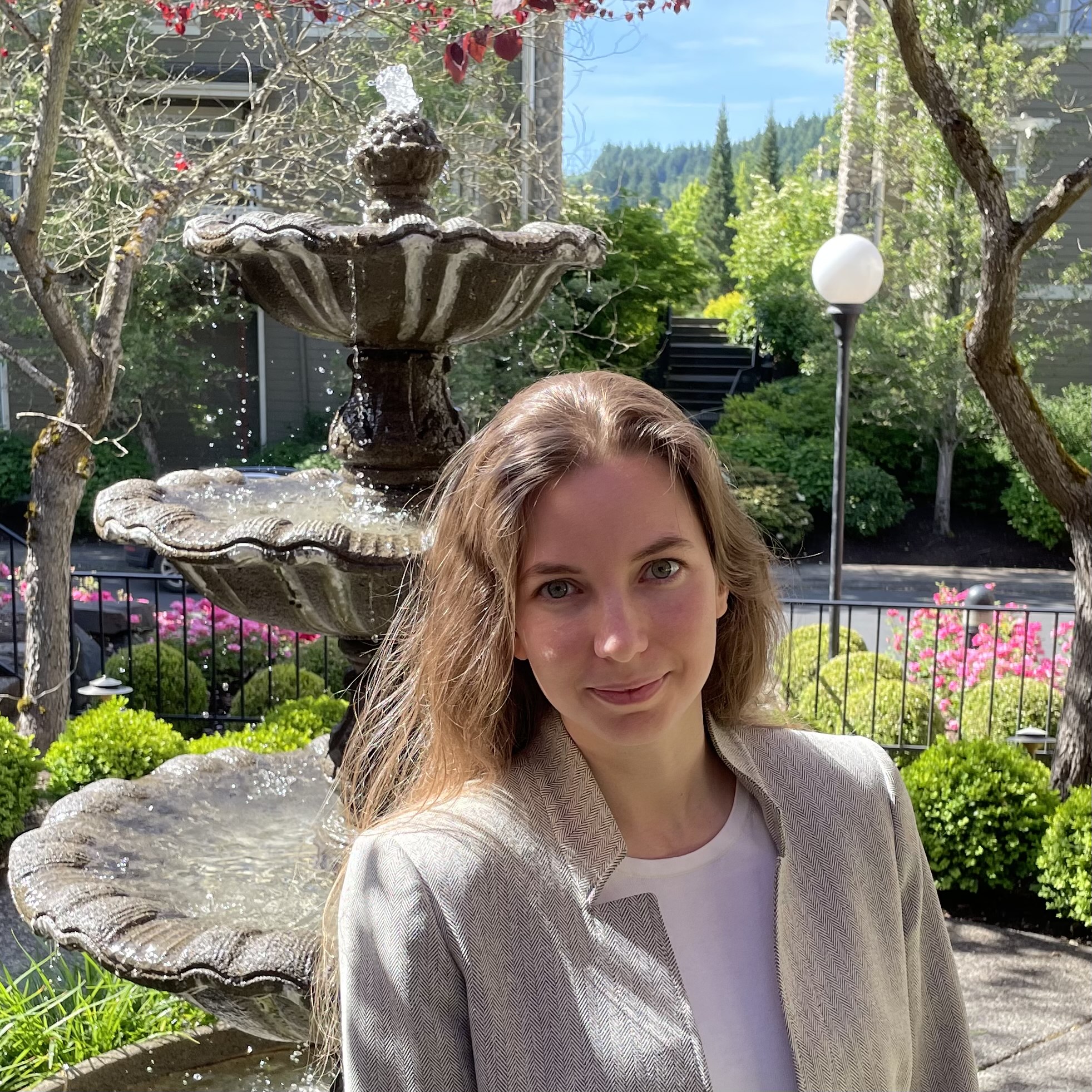 Rachel Coleman
Rachel Coleman is an IEC (independent education consultant) and Co-Founder of College Essay Editor who has worked for 6+ years as an independent business owner in the college admissions counseling field. She helps high school students across all disciplines navigate their academics, financial aid, and college applications. Rachel received her B.A. in comparative literature from Stanford University and her College Counseling Certificate from UCLA. She is now an active member of Higher Education Consultants Association.
Q. What is the number one piece of advice you would give to low-income college students?
Apply to schools that meet 100% of demonstrated financial need. Many students think that in-state and local options will be the most affordable for them. However, there are many schools (and here is a good list) that will be completely free to attend for students whose parents make less than $60k per year, even if the "sticker price" looks expensive at first glance.
Q. What resources do you wish low-income students knew about?
Students should run "Net Price Calculators" for every school they are planning to apply to. Simply search [School Name + NPC], and the top result will be the NPC for that school. Here is an example of an NPC for Occidental College. After the student and parents fill out their financial profile, this school-specific calculator will estimate how much that particular school will cost for a student. And how low the numbers at private schools can be might surprise low-income students.
The NPC is a good way to judge how much financial aid a student will receive if accepted. Running these calculations is important to do early on in the process, so that students can use the NPC numbers to build their college list. Ideally, students should only apply to schools that will be affordable for them. That way, they are not surprised by the price tags at the end of the process.
Students with a strong academic profile should apply to Questbridge. This scholarship matching program partners with 45 colleges and universities that offer 100% full scholarships to students who successfully apply to become Questbridge scholars. I have worked with several Questbridge scholars in the past, and it's an incredible opportunity!
Apply for student fly-ins. Many schools offer free "diversity fly-in" programs to low-income students. These are great opportunities for students to visit a school, and for the school to see that student's interest (not to mention, attending a fly-in dramatically increases a student's chances of acceptance to a selective school). However, the deadlines for these programs are typically mid-summer to early August, so students need to prepare their applications fairly early in the summer after their junior year. Here is a great list of those programs.
Q. Are there any organizations you know of that are doing exceptional work in supporting low-income students?
Organizations like Questbridge and College Greenlight (now part of Cappex) have incredible resources and free programs for low-income and first generation students. However, these are national organizations. I always encourage my students to look for local resources as well, and connecting with school guidance counselors is a great first step because they know which local organizations are providing free services to students.
Q. What advice would you give to students anxious about student loans?
First, I tell my students that, if they do good, strategic, college research, our goal is to find them a school where they can graduate with no loans and no debt. So, I push back strongly against the premise that low-income students need to go into debt to attend college. There are schools (like Berea College) that are exclusively for low-income students and are completely free to attend. Free European university options (with programs taught in English) offer programs that are a fraction of the cost of attending an American university. With good research and pragmatic thinking, students do not need to go into debt in the first place.
Of course, I understand that many students do choose to take on student loans to pay for college. I advise these students to take steps to reduce their stress. These steps could be things like: automating payments, refinancing a loan to earn a lower interest rate, and even asking for help before a loan balloons into something unmanageable. Like with most financial situations, planning ahead of time improves outcomes and reduces stress.
Q. What should low-income students look for in a college or program?
In addition to the basic elements of choosing a college, like making sure the school has the major the student is interested in, or that the school size/location is comfortable for the student, low-income students should look for schools that 1) give good need-based financial aid, 2) give ample non-need-based merit aid, and 3) are academically supportive. I personally think smaller schools, with free academic tutoring and low teacher-to-student ratios are ideal settings for students who will need additional support when transitioning to college.
Additional Resources for Low-Income Students
Keep up with the latest
Never miss a detail on the news, trends, and policies that could directly impact your educational path.
AffordableCollegesOnline.org is an advertising-supported site. Featured or trusted partner programs and all school search, finder, or match results are for schools that compensate us. This compensation does not influence our school rankings, resource guides, or other editorially-independent information published on this site.
Do this for you
Explore your possibilities- find schools with programs you're interested in and clear a path for your future.