Continuing Your Education with MOOCs and OpenCourseWare
Search for online colleges by subject.
Colleges with Massive Open Online Courses
Those who want to brush up on certain skills — or learn new ones — don't have to enroll in a degree program to get the quality educational experience they desire. Massive open online courses, or MOOCs, are classes offered for free by some of the most prestigious colleges and universities around the country through platforms like edX, Udacity and Coursera. Similarly, OpenCourseWare (OCW) is offered directly from a school and includes the class materials that were used in previously taught courses.
This guide outlines the benefits of MOOCs and OCW classes, along with the differences between the two. Readers can also browse a list of schools that offer both types of courses and gather resources for additional exploration.
45 Colleges with MOOCs and OpenCourseWare
Many colleges and universities around the country offer opportunities to experience their classes through OpenCourseWare and MOOCs. The following is a comprehensive list of these schools.



Arizona State University




Berklee College of Music

Berklee Shares offers free lessons that come from Berklee College of Music's degree and certificate programs. Among the topics available through this OCW are jazz improvisation, production techniques, songwriting, music arrangement and harmony. On edX, courses are available on creativity and entrepreneurship, music for wellness, the music business, vocal recording technology and music theory. Similarly, on Coursera, people can take classes about vocal production, guitar, electronic music, musicianship specializations and working as an independent artist.




Boston University

Courses from Boston University in social media marketing, digital leadership, product management, global health, sabermetrics, ethical leadership and poetry are available on edX.




Brown University

Brown University offers courses on edX in artful medicine, literature and the ethics of memory.




California Institute of Technology




Carnegie Mellon University

The Open Learning Initiative offered through Carnegie Mellon University has been providing free online courses since 2002. Classes are offered in subjects including media programming, foreign language, visual design, biology, logic, argument programming and anatomy and physiology.




Columbia University

Through Coursera, people can take Columbia University classes in subjects like financial engineering, health informatics, economics, construction management and environmental science. Similarly, the school offers classes in statistics, artificial intelligence, corporate finance, data science and investigative journalism on edX.




Cornell University

On edX, people can take Cornell University courses on global hospitality, astrophysics, civic ecology, biodiversity and engineering simulation.




Dartmouth College

Dartmouth College makes MOOCs available through edX. Class subjects include German opera, environmental science, retail fundamentals, engineering and classical literature.




Duke University

Duke University makes MOOCs available on Coursera. Users can study subjects such as tropical parasitology, programming fundamentals, human psychology, visual perception and the brain, sports and society, genetics and evolution, chemistry, nanotechnology and behavioral finance.




Georgetown University

Georgetown University has courses in areas such as genomic medicine, Dante, bioethics, sign language structure, terrorism and counterterrorism and global business on edX.




Georgia Institute of Technology

People who want to take MOOCs from Georgia Institute of Technology can find them on both edX and Coursera. On edX, there are classes in information and communication technology, machine learning, innovation leadership, data analysis and analytics modeling. Coursera has the school's supply chain principles, engineering mechanics, music technology, communication skills and mobile robotics courses.




Harvard University

Harvard University's Extension School offers courses through its Open Learning Initiative, taught by faculty from diverse disciplines. Some of the areas available through this program include courses on computer science, world literature, the science of cooking, probability, China and ancient Greek heroes. Harvard also offers classes on edX that cover topics like Buddhism, statistics, earth science, biochemistry, classical music and world literature. The university's medical school also has an open courseware initiative that includes materials from its osteoporosis, chemical biology, human pathology, IV sedation, genomic medicine, oral physiology and virology classes.




Johns Hopkins University

The Bloomberg School of Public Health at Johns Hopkins University has JHSPHOpen, where people can find courses on a variety of health-related topics, such as nutrition, global health, infectious diseases, epidemiology, obesity economics and industrial hygiene principles. In addition, Johns Hopkins University offers courses through Coursera that cover subjects including neuroscience, dementia, prostate health, psychological first aid and international travel wellness and safety.




Massachusetts Institute of Technology

MIT offers a variety of classes through edX, such as entrepreneurship, quantum mechanics, supply chain design, probability, synthetic biology and classical mechanics. In addition, the school provides access to audio and video lectures and course materials through its OpenCourseWare for over 2,000 classes previously taught at the college. Some of the course topics offered on this platform include engineering, architecture, humanities, social sciences and management.




Northwestern University

Coursera users can take courses from Northwestern University on social media marketing, reproduction, organizational leadership, teaching music and health care careers.




Princeton University




Purdue University

MOOCs from Purdue University are available on edX. Some of the classes available cover areas such as bioelectricity, nanotechnology, personal finance, computer science, business accounting and physics.




Rice University




Stanford University

Stanford University offers free courses through Stanford Online in areas such as logic, science writing, statistics in medicine, fitness, quantum mechanics and finance. In addition, the system allows people to take classes that are currently in session at Stanford for a fee. The university also provides courses through Coursera, including machine learning, mathematical thinking, organizational analysis, cryptography, game theory and child nutrition.




State University of New York

The State University of New York offers MOOCs on international cyber conflicts, ADHD, global health diplomacy, news literacy and resume writing through Coursera.




The Juilliard School

The Juilliard School offers classes on piano, music theory, orchestral instruments and performance on edX.




Tufts University

Tufts University's OCW includes courses from several of its schools, including its School of Dental Medicine, School of Arts and Sciences, School of Nutrition Science and Policy, School of Veterinary Medicine and School of Engineering. The system provides access to lecture slides, examinations and homework assignments that were part of each course.




University of California, Berkeley




University of California, Davis

UC Davis offers classes on market research, web development, content marketing, coaching skills, data specialization, Spanish vocabulary and wine analysis on Coursera.




University of California, Irvine

UCI Open is UC Irvine's OCW system that carries courses in the arts, humanities, social sciences, education, business and management, library science, social ecology and biological sciences. Also, the school has MOOCs on Coursera, where people can study subjects such as conflict management, microeconomics, constitutional law, trigonometry, the internet of things and academic English.




University of California, San Diego

On Coursera, UC San Diego has classes that cover areas such as drug development, bioinformatics, big data, data structures, interaction design and the internet of things. Also, the school has classes in the science of parenting, data science, machine learning, virtual reality, data analytics and computer graphics on edX.




University of Chicago




University of Florida

The University of Florida offers courses on Coursera on topics such as animal agriculture, astronomy, music, financial planning and health care delivery.




University of Iowa




University of Massachusetts, Boston

UMass Boston OpenCourseWare allows people to take free courses in chemistry, history, biology, communication studies, psychology, special education, mathematics, performing arts, environmental and ocean sciences, nursing and political science. Also, through edX, courses in global health, digital product management, poetry, social media marketing and differential equations are also available from the school.




University of Michigan

The University of Michigan offers free courses on edX covering areas such as social work, grant writing, neuroanatomy, education, public library marketing, physics and data science. In addition, the University of Michigan's OCW initiative, Open Michigan, includes course materials, datasets and tutorials from its 19 colleges. Through this system, people can access classes in education, health, law, medicine, public policy, literature, history, dentistry, statistics and the arts.




University of Minnesota

Coursera offers MOOCs from the University of Minnesota in areas such as human resource management, behavioral genetics, software development, creative problem solving, human behavioral genetics and chronic pain.




University of New Mexico

Coursera MOOCs from the University of New Mexico cover areas such as web application development, entrepreneurial strategic management and international business.




University of Notre Dame

The University of Notre Dame's OCW, which is maintained through the Office of Digital Learning, has PowerPoint presentations, audio lectures, texts and illustrations for topics like engineering, mathematics, religious studies and the classics. On edX, students can take MOOCs from Notre Dame in statistics, Christian scripture, sports math and data science.




University of Pennsylvania

MOOCs available on Coursera from the University of Pennsylvania cover subjects such as dental medicine, virtual marketing, calculus, ancient philosophy, contemporary poetry, media literacy and dental medicine. On the edX platform, the school offers classes on intellectual property law, robotics, corporate social responsibility, big data and software development.




University of Texas System

Several schools in the University of Texas System offer free courses on edX. For example, the University of Texas at Austin provides classes in linear algebra, human geography, jazz appreciation, education and computer science on the platform, while the University of Texas at Arlington offers engineering, social network analysis, science of yoga, predictive modeling and data analysis courses.




University of Washington




University System of Georgia

On Coursera, people can take classes in Six Sigma, cybersecurity, career planning and development, professional writing, education and business writing from the University System of Georgia.




University System of Maryland

Through edX, the University System of Maryland offers MOOCs including instructional design, bioinformatics, cloud computing infrastructure, software testing and DNA analysis. In addition, the College Park campus offers classes on entrepreneurship, cybersecurity, data collection, disruptive technology and environmental science on Coursera.




Utah State University

Utah State OpenCourseWare has dozens of comprehensive, free classes in areas such as education, anthropology, history, psychology, theater arts, engineering, biology and speech communication.




Vanderbilt University

Vanderbilt University's MOOCs on topics such as innovation in arts and culture, programming, data management and Android app development are available on the Coursera platform.




Wellesley College

Users on edX can take classes from Wellesley College that cover topics like global sociology, Shakespeare, Italian language and culture, personal finance and global social change.




Wesleyan University

Wesleyan University has courses on creative writing, data analysis, ancient Greece, liability law and the psychology of memory on Coursera.




Yale University

Since its launch in 2001, Open Yale Courses has been offering materials and lectures from selected classes in biological sciences, humanities and social sciences. The site also has courses in financial theory, modern poetry, biological engineering, Roman architecture, the philosophy of death, psychology and modern social theory. Additionally, Yale offers classical music, political morality, religion and global finance classes through Coursera.



MOOCs vs. OpenCourseWare
Although both MOOCs and OCW allow students to access classes for free online, there are notable differences between the two:
| MASSIVE OPEN ONLINE COURSES | OPENCOURSEWARE |
| --- | --- |
| Taught in real-time | Archived course materials only |
| Interactive, so students can contact the instructor and get feedback on coursework | Static without access to the instructor |
| Provided through a platform independent from the college or university offering the course | Can be found on a university's website |
| Available during specific time periods | Available any time |
| Certificate may be earned upon completion | No certificates earned upon completion |
| Course content may not be used by other instructors | Offers Creative Commons licensing, which allows people to use the content for both learning and teaching |
MOOCs, OCW, and Career Benefits
Students who take MOOCs and OCW can reap various professional and educational benefits. Below, our experts weigh in on what those benefits are.



Professional Benefits

The benefits from MOOCs and OCW can broadly be placed into two categories: exploring and supplementing. If you're thinking about shifting the direction of your career, but aren't sure if you like the work or have a knack for it, taking a MOOC is a low-risk, low-cost way of exploring the field. If you're preparing for the next step in your career — maybe you're angling for a promotion or to change companies — they can also be great for learning skills that perhaps you didn't develop in your current job.

Nick Ducoff
co-founder and CEO of Edmit

These experiences may benefit learners who are contemplating a career shift or who may have barriers such as time, cost or location. In these programs, learners are able to expand their knowledge without the stress that can come from being in a formal degree program.

Joseph Butler
online program support coordinator at Rochester Institute of Technology

Both MOOCs and OCW provide an accessible and affordable way to stay up-to-date in your field, or to explore a new one.

Laurie Pickard
founder of the No-Pay MBA

In the face of rapid technological change, mastery of new skills is essential to maintaining professional relevance — regardless of whether one consumes educational materials online, through MOOCs and OCW, or via non-digital methods of delivery. The concept of 'lifelong learning' — which has long been a commendable pursuit for well-rounded adults — has entered a profoundly new stage: It is becoming more compulsory than discretionary.

Chris Greaves
senior director for research and development at Code & Poem Inc.

MOOCs and OCW provide career benefits by enabling folks without college diplomas to prepare themselves with the necessary skills required for full-time technical jobs. For example, MOOCs and OCW learners can make significantly higher wages by spending six to 18 months learning to code online. This used to require several years and tens of thousands of dollars to learn at colleges and universities.

Additionally, individuals who already have professional roles can expand their duties or grow in their careers by learning new skills online. I've heard of specific examples where professionals take classes on communication, emotional intelligence, sales and copywriting to boost their performance at their workplaces.

Ross Wehner
founder of WehnerEd




Educational Benefits

I firmly believe that the people who will thrive in tomorrow's economy are those who can learn and adapt the fastest. That means that education can't stop in college, and MOOCs and OCW allow you to access high-quality education on your schedule and from anywhere.

Nick Ducoff
co-founder and CEO of Edmit

Massive open online courses allow learners to access the same faculty and research that is afforded at a higher education institution. The structure of a MOOC or OCW provides a greater reach for institutions to share this knowledge to eager learners without the restrictions that may come from proving credentials or prior experience. It is an investment which has a lower risk.

Joseph Butler
online program support coordinator at Rochester Institute of Technology

These days, you can find a course on nearly any subject that piques your interest. Whether you have a professional or personal reason for studying, you can access college-level courses taught by some of the best, most enthusiastic professors around.

Laurie Pickard
founder of the No-Pay MBA

Given that interdisciplinary study plays such a pivotal role in innovation, providing students with access to instruction in a wide variety of disciplines is an educational benefit that cannot be overlooked.

Chris Greaves
senior director for research and development at Code & Poem Inc.

MOOCs and OCW are democratizing education at a very low cost to students while providing similar outcomes as could be achieved in high-dollar institutions. Name-brand universities are forced to increase the value and/or decrease their tuition in order to stay competitive now. In the coming years, we will see a drastic shift in how the masses receive their higher education. This phenomenon is already taking place in digital industries such as web development, software development, digital marketing, product management, artificial intelligence, robotics and more.

Ross Wehner
founder of WehnerEd



Additional Resources
5 Things You Should Read About Massive Open Online Courses (MOOCs) – Association of College & Research Libraries:
Provides resources about MOOCs.
This app allows users to take courses through the edX platform. People can stream or download videos of class lectures, take course quizzes and exams, access class announcements and read handouts from the course instructors.
Making the Case – The Open Education Consortium:
Includes information on how OpenCourseWare works and its benefits.
This website provides a variety of stories about MOOCs published by Inside Higher Ed.
This app gives users access to available courses from MIT OpenCourseWare. It allows people to search classes, watch videos of lectures and download homework and other course materials.
Provides information on MOOCs, how they work and the benefits of taking them.
Get Started with OCW – MIT OpenCourseWare:
This page provides answers to frequently asked questions about OpenCourseWare.
The MIT OpenCourseWare YouTube channel includes videos from the school's OCW platform, as well as interviews with instructors.
The Professors Behind the MOOC Hype – The Chronicle of Higher Education:
Provides information about the educators that create MOOCs.
The Open Education Consortium:
Provides access to OCW courses and various resources.
What is Open Courseware? – The Open Education Consortium:
Provides information on OCWs, and how they are published and used.
This platform has thousands of MOOCs from a variety of colleges and universities, including Stanford University, Curtis Institute of Music, the University of Michigan, the Georgia Tech, Caltech and Princeton University.
Impact Revealed: Learner Outcomes in Open Online Courses – Coursera:
This study, which was conducted by Coursera in conjunction with the University of Washington and the University of Pennsylvania, provides a look at the educational and professional outcomes associated with taking MOOCs. Includes case studies of how specific students benefitted from these classes.
Through this app, users can easily find MOOCs on multiple platforms, including Coursera, Udacity, FutureLearn, Udemy and edX.
What You Need to Know About MOOCs – The Chronicle of Higher Education:
This article provides an overview of what MOOCs are and the benefits of taking them. There is also information on where these courses can generally be found.
Six of Pennsylvania's 14 state-run universities will merge into two schools for the 2022-23 academic year. Under the plan, California, Clarion, and Edinboro will become one university with three campuses...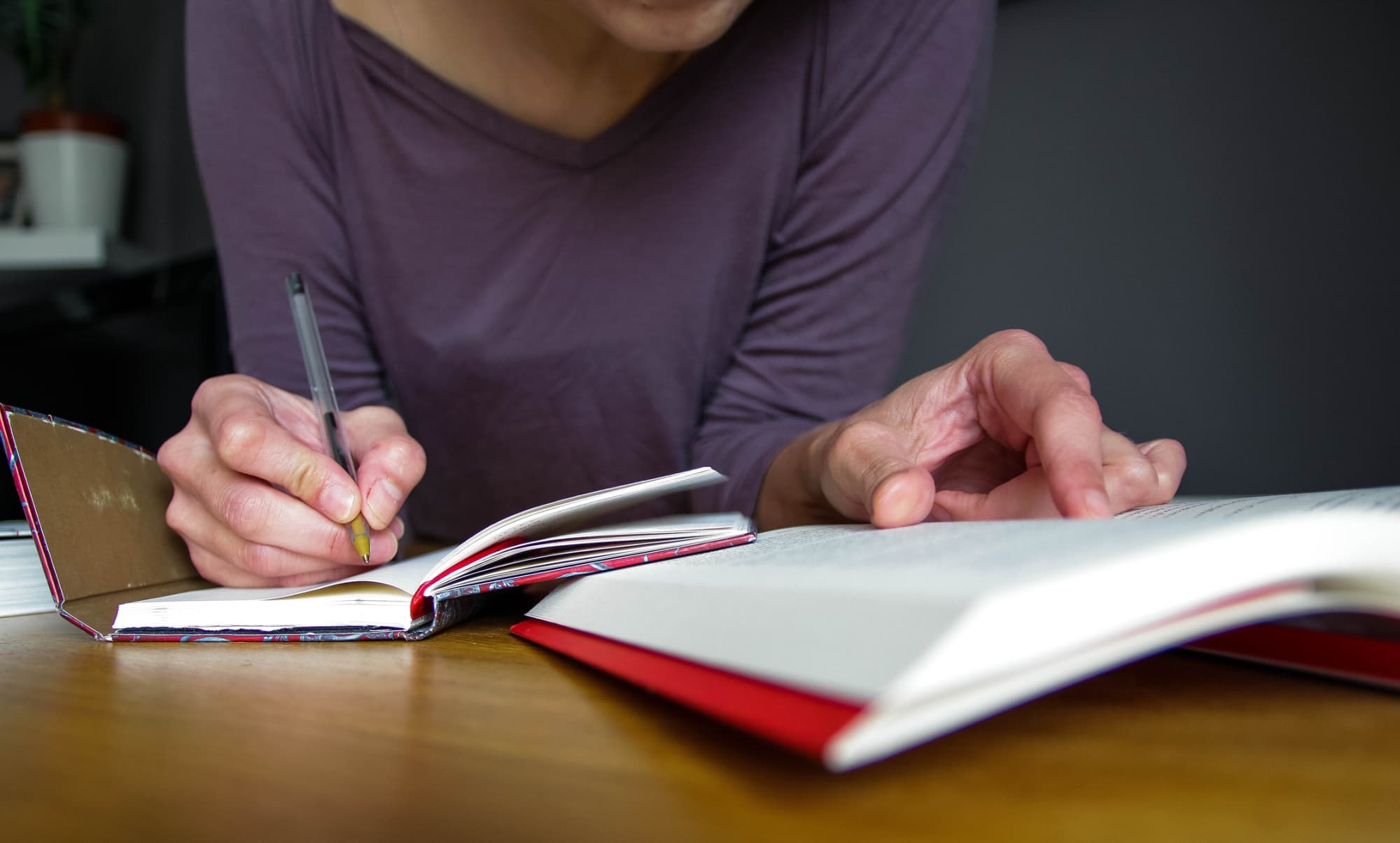 Welcome to our new series about personal student loan repayment. We'll be sharing how people got out of debt, whether it was through loan forgiveness, steady payments, or outside help....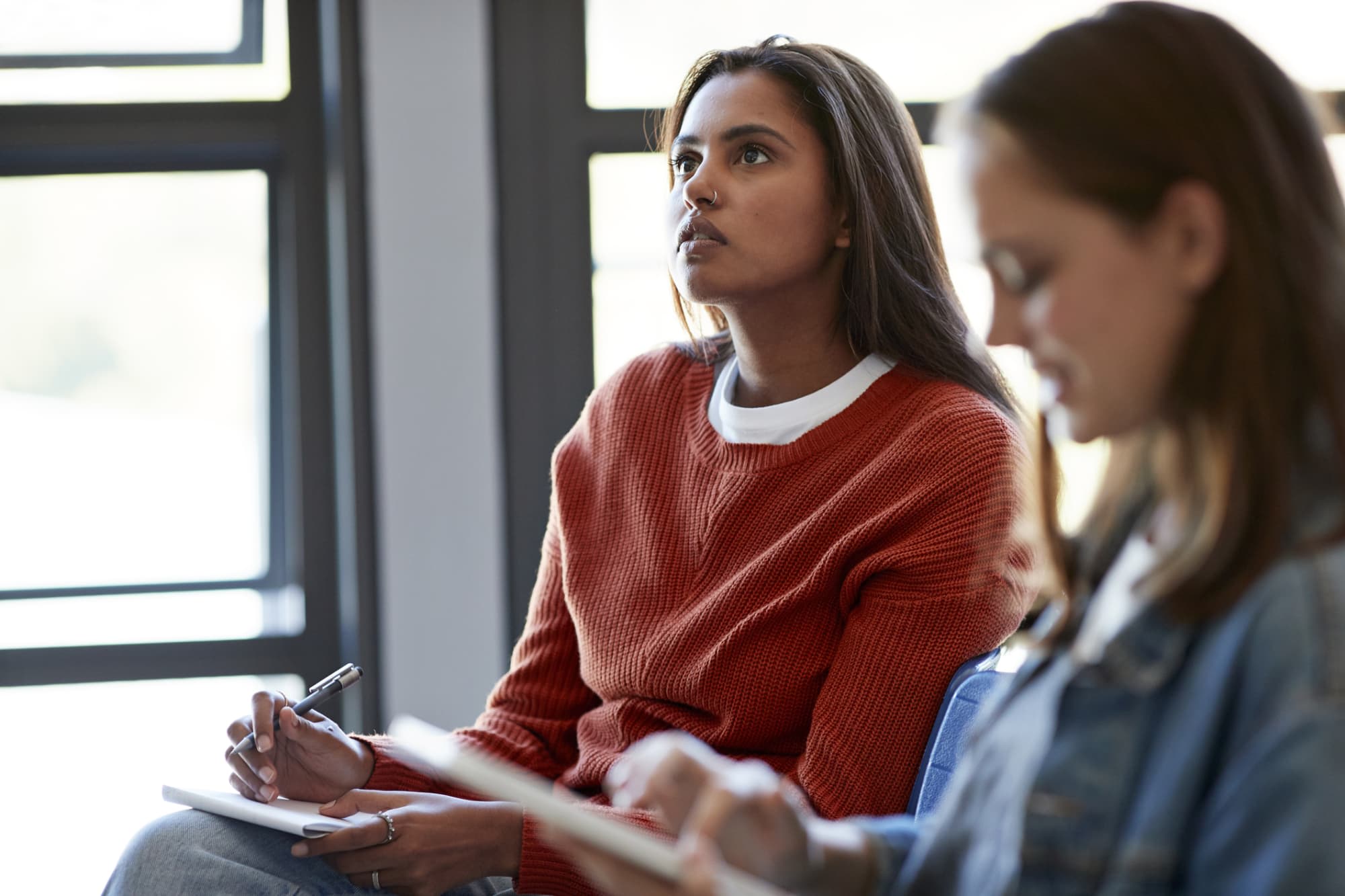 Prospective and current college students can use the FAFSA application to determine their eligibility for federal financial aid. Another popular financial aid form includes the CSS Profile, which 400 colleges and universities use to award need-based institutional aid. The following sections break down the differences between the two applications, instructions for filling them out, and […]
Search for Online Colleges by Subject
Discover schools with the programs and courses you're interested in, and start learning today.