Career Options for Biology Majors
The study of living organisms, biology is the foundational field behind plant and animal studies, ecosystem development and evolution, and agricultural production. Professionals in this field may work on the micro level with molecular or cellular biology, DNA and genome studies, or biochemistry. Or they may take the macro route by interacting with animals and plants in controlled environments or in the wild. Biologists conduct laboratory research, advocate for environmental issues, liaise between agricultural companies and farmers, and educate and advise future scientists.
To identify key issues and careers in biology, communicate with people on a daily basis and/or conduct independent research; biology graduates can work directly with organisms in the field or in a sequestered lab. A career in biology can bend and form around your personal inclinations, career objectives, and environmental ethics. This page explores career opportunities open to graduates with a biology degree and how to prepare for them.
How to Use Your Biology Degree
A biology degree opens you up to jobs in science, government, healthcare, and education. The following sections detail skills inherent to careers with a bachelor's in biology and explores various career paths and resources available to move you through your program.
Online Bachelor's Degrees in Biology
What Skills Will You Gain with a Biology Degree?
TECHNICAL LAB PREPARATION
The lab is a controlled environment that lab workers must keep clean and orderly in order to maintain optimal results. Work with established scholars on lab prep to learn community standards, observing how the lab functions as a dynamic and interpretative zone where scientists can push the boundaries of knowledge.
TEST EXECUTION
How do you ensure the best results from any given project? Beyond the fundamentals of safe and secure lab preparation, a good scientist needs to know how to build a strong test scenario to ensure reliable results. Learn how to distinguish between lab studies and field studies, how to identify and mitigate data corruption, and how to prepare research to support your enquiries.
WRITING
Many people major in biology for field experiences, like gathering metadata from wildlife scanners or collecting samples. Even so, the reports resulting from fieldwork represent central mechanisms for change in the scientific world. Learn how to build an air-tight argument, frame protocols and parameters, and interpret results in classes centered around records maintenance and reporting.
CRITICAL ANALYSIS
The sciences intentionally prioritize skepticism in the face of information to double- and triple-check data results and push the field in new directions. In the critical examination of published texts, ongoing research, and classmate participation, biology classes form the foundation of your professional career. By building an intimate knowledge about an argument, you learn how best to counter opinions and propel research.
TEAMWORK AND COMMUNICATION
No scientist truly works alone. As you progress through the levels of lab organization and project study, your college labs teach you how to convey information clearly and concisely to colleagues, professors, and assistants. Teamwork skills could mean the difference between an optimal laboratory experience during and after college, and they may make the difference in job reviews.
ORGANIZATION AND TIME MANAGEMENT
All research projects require a strong architectural framework to document and analyze raw data. Without it, your projects lack a clear objective. Hone your organizational skills through regular project reports, class presentations, and thesis projects.
How Does a Biology Degree Help You in the Job Market?
Biology's multi-field relevance lends itself to multiple applications. As a graduate, you have acquired the central skills listed above, which translate into myriad professional arenas, from education and management to communications and advocacy. A biology degree implies you have a working knowledge of statistical analysis, an inquisitive mind, and a sensitivity to life in all its forms.
According to the U.S. Bureau of Labor Statistics (BLS), the microbiology field, biotechnology field, and wildlife studies are on the rise. Job opportunities abound, and salary potential makes biological studies a worthwhile and stable pursuit. Annual mean salaries for biologists with a bachelor's degree hover around $50,000 and rise higher for those with an MS or Ph.D. Consider the professions open to you as you embark on a biology degree.
Career Paths and Salary Potential for Biology Majors
Biology underpins many professional worlds, including, laboratories, wildlife centers, universities, and private corporations. The following tables summarize traditional and nontraditional jobs associated with a biology degree. As you skim them, weigh your degree aspirations against your personal goals.
Traditional Biology Careers
BIOLOGICAL TECHNICIAN
Technicians maintain the quality of research labs and contribute to ongoing investigations through control testing and metadata analysis. They document and report progress, contribute to publications on recent innovations, and help provide new products to corporations and educational institutions. This position can be a stepping stone to higher education and lab management.
---
Degree Level Required: Bachelor's degree
Median Annual Salary: $44,500
NATURAL SCIENCE MANAGER
Become a manager and program organizer of scientists in a corporation or educational institution. Liaise between labs, department chiefs, and consumer representatives to keep research on track. Hire, supervise, and evaluate employees, and review progress to allocate raises and promotions. This position not only requires a working knowledge of scientific research processes and language, but also an ability to communicate and summarize information for a non-specialist audience.
---
Degree Level Required: Bachelor's degree
Median Annual Salary: $123,860
HIGH SCHOOL BIOLOGY TEACHER
Expose students to the vibrant world of plant, animal, and marine biology as a high school teacher. Split your time between interactive experiments and field opportunities to ignite student interest, and identify and encourage burgeoning skills in students who might not opt for a postsecondary science degree without proper encouragement.
---
Degree Level Required: Bachelor's degree
Median Annual Salary: $60,320
BIOLOGY PROFESSOR
Work with future scientists by teaching classes, operating student labs, and mentoring upper-level Ph.D. candidates as a biology professor. Professors advocate for department resources, publish personal research, run independent labs, and present findings at conferences. University professors also sit on committees to monitor university standards.
---
Degree Level Required: Doctoral degree
Median Annual Salary: $82,550
ENVIRONMENTAL SCIENTIST AND SPECIALIST
Become an advocate for ecosystems as an environmental scientist. Collect and analyze data to monitor environmental issues like air and water quality, animal habitats, and deforestation. Prepare technical reports and give presentations on your findings. Work as an industrial ecologist for a corporation, or consult with government branches to make a positive difference.
---
Degree Level Required: Bachelor's degree
Median Annual Salary: $71,130
BIOCHEMIST AND BIOPHYSICIST
Design, conduct, and report on complex research projects. Use biology to investigate questions and issues for a university institution or corporation. Stay current on research, representing your lab at conferences and in peer-reviewed journals. Work with the next generation of scholars by acting as a mentor and introducing students to strong research practice.
---
Degree Level Required: Doctoral degree
Median Annual Salary: $93,280
Nontraditional Careers for Biology Majors
BIOTECHNOLOGY SALES REPRESENTATIVE
Biotech is cutting-edge technology that transforms cellular and molecular studies into life-saving innovations. Sales representatives convey the inherent benefits of biotech designs to prospective clients, and they facilitate communication between the chemists and biologists creating the technology and the patients and doctors who need them most.
---
Degree Level Required: Bachelor's degree
Median Annual Salary: $61,660
ZOOLOGIST AND WILDLIFE BIOLOGIST
Those with bachelor's degrees can work entry-level positions in this sector. Work with animals by conducting case studies and control tests either in a manicured space like a zoo or in a less-curated environment like a national park. Spearhead environmental initiatives to promote species health and preservation, giving presentations to school groups, visitors, and broad audiences. Increase local awareness of environmental issues while promoting your own personal research.
---
Degree Level Required: Bachelor's, Master's, Ph.D.
Median Annual Salary: $63,420
CONSERVATION SCIENTIST AND FORESTER
Work for a local corporation or wildlife services as a conservationist. Oversee regeneration initiatives, rangeland management, clearcutting, and fire suppression to ensure that changes are made ethically and in an environmentally sound manner. Advise farmers and agricultural managers how to utilize their territory, and educate the local community on positive land-use options.
---
Degree Level Required: Bachelor's degree
Median Annual Salary: $61,340
AGRICULTURAL AND FOOD SCIENTIST
Create and support new products by conducting analytical studies of incoming agricultural and nutritional options. Agricultural scientists work with and help to regulate farm animals, agricultural soil content, and plant genetic engineering. Work in the private industry or for government bodies to ensure the quality of agricultural production and help farmers make positive and ethical gains.
---
Degree Level Required: Bachelor's degree
Median Annual Salary: $64,020
ENVIRONMENTAL ENGINEER
Like a civil engineer, environmental engineers conduct quality control and maintenance review of existing construction sites, and they approve proposals from an environmental vantage. Use biology skills, as well as your understanding of the soil sciences, chemistry, and urban planning to safeguard against detrimental issues and ensure positive local and statewide change.
---
Degree Level Required: Bachelor's degree
Median Annual Salary: $87,620
MICROBIOLOGIST
Entry-level positions in microbiology are available to those with a bachelor's degree. Help cultivate and observe plants, animals, and bacteria to comprehend cellular data. Prepare and present technical reports and contribute to scholarly publications to increase awareness of recent discoveries. Many microbiologists work in the development departments of corporations to maintain professional standards of research and exploration.
---
Degree Level Required: Bachelor's degree
Median Annual Salary: $71,650
10 Ways to Prepare for Your Career
On the way to your career in biology, your skill set must grow. You need professional experience, technological acumen, and a facility with interpersonal communication to contribute to the larger field. Here are 10 ways to expand your knowledge of this multifaceted discipline, as well as suggestions for transitioning into professional laboratories and businesses.
Volunteer: Your local government parks and recreation department and regional national parks services need volunteers to help organize open spaces for public use. Lend your biology knowledge to the outdoor spaces you know and enjoy.

Training in Technology: Whether you plan to work in genetic coding or marine life observation, your career in biology requires certain technological skills. Take the time to identify those skills, and enroll in technology courses at your university or a local community college.

Secure an Internship: Your best professional training can come from an industry internship. Reach out to local branches of government institutions like NOAA, or contact research institutions and/or agricultural corporations to find out about internship opportunities near you.

Engage in Fieldwork: A proven record of fieldwork makes the difference when applying for jobs. Transition from the theoretical realm of classes into the practical sphere by volunteering or interning at companies or monitoring bodies near you. Look for short-term excursions provided by your school.

Take Courses Outside Your Major: Many facets of biology take inspiration from other fields like the humanities. Try unfamiliar coursework to learn about methodologies and analysis that may be relevant to your biology career.

Become a Research Assistant: Many professors in biological sciences actively engage in their own research while teaching. Become a research assistant to learn from firsthand experience, gaining a field mentor in the process. Often the best way to learn is working with an experienced professional.

Contact Recent Graduates: Reach out to recent graduates of your institution to find out about their job prospects, triumphs, and hardships after graduation. Sometimes the most realistic information comes from your own cohort.

Conduct Information Meetings: The path to a professional career is rarely straightforward. If you hope to enter a niche specialization in biology such as quantum or synthetic biology, contact respected professionals in the field. Offer to take them for coffee to ask the questions you need answered as you embark on your career.

Join an Association: Becoming a member of an association like the American Institute of Biological Sciences gives you access to community job boards, peer-reviewed subject journals, and a consortium of like-minded professionals. Students often receive discounted rates to join, and many jobs and schools ask about your association memberships during the application process.

Talk to a Career Advisor: Most universities maintain career service centers where you can learn about improving your resume and applying for jobs. Meet with a career advisor to discuss your objectives and strategize during the application process.
Expert Q&A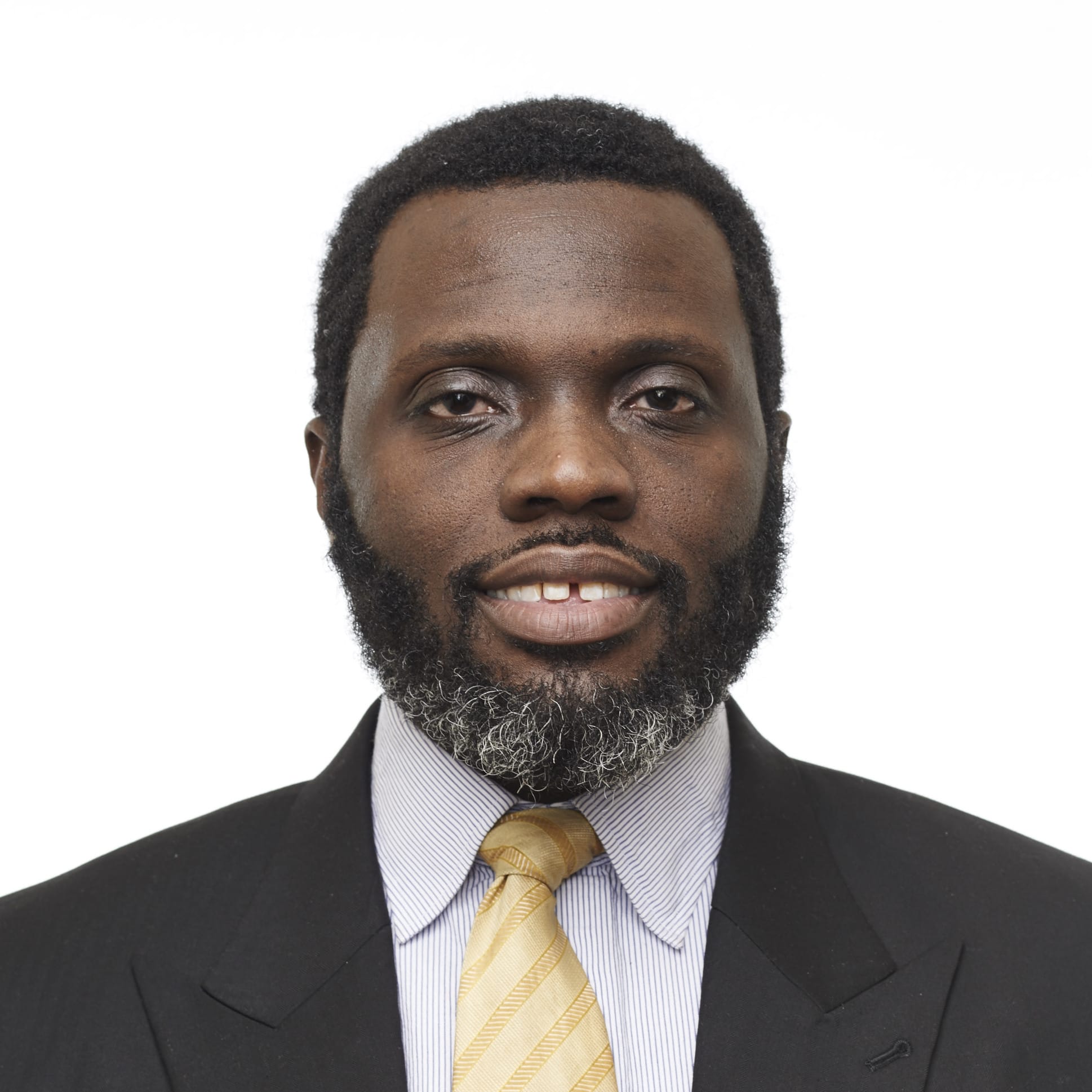 Todd GrahamClinical Laboratory Scientist
New York Tri-State Area
Todd Graham is a clinical laboratory scientist for a large hospital system in the New York Tri-State Area, as well as a scientific consultant for Fortune 500 biotechnology firms, healthcare systems throughout the world, and R1 Research-Level Universities. During his time as a clinical laboratory scientist, he has improved sample workflow and improved laboratory quality and sample turnaround time while expanding laboratory services to vulnerable health populations in the New York area. He has also provided outreach to the local community by serving as a mentor to students training in clinical laboratory science, as well as the scientific community by serving as a technical resource for his peers in the laboratory.
Todd Graham graduated in 2006 with an MA in biology at Queens College (City University of New York) after conducting published research in molecular evolution in the laboratory of Dr. Stephane Boissinot. He graduated as a dean's list student and James Dickson Carr Scholar from Rutgers University in 2001 with a BS in biotechnology, where he continues to mentor biotechnology students. Todd is a member of the Society for Laboratory Automation and Screening. He also holds licensure as a clinical laboratory technologist in New York state and is certified in molecular diagnostics by the American Society for Clinical Pathology.
Why did you decide to pursue a career in biology? Was it something that had always interested you?
Ever since the early gene therapy trials in the late 1980s, I was interested in pursuing this field. I somehow managed to keep up my interest through high school and then make it through the gauntlet that is the first two years of college. I feel blessed that I have been able to make it this far in my career and have been able to live my dream.
What was the job search like after earning your degree?
It was interesting. I had a number of family challenges immediately after graduation that made the job hunt difficult. I also graduated into an economic downturn, which made things more challenging for me on the job hunt. Sadly, I even occasionally ran into a few employers who did not value diversity. However, I did manage to get a lot of interviews through the career counseling office, and I did finally manage to get on my way.
How did you get into consulting? Is this a common career path for people who earn a degree in biology?
I had always been curious about consulting after meeting with a consultant during my undergraduate days. It is a bit of an unusual path for someone with a biology degree. However, my broad skill set built throughout the course of my career gave me the knowledge base I needed. I got into it by answering a few ads on Craigslist, looking to make a few extra dollars. Eventually, I was able to grow my clientele base to the point where I was able to sustain a career.
What are the most enjoyable aspects of working in biology? The most challenging aspects?
The most enjoyable aspect is solving problems in the laboratory and doing things that impact the world today. It is a great feeling to know that what you do impacts people's lives on a day-to-day basis. In addition, being able to troubleshoot problems successfully is a definite confidence booster. The biggest challenge is keeping up with the paperwork and regulatory needs. The amount of writing that needs to be done is a major challenge, but it can be managed with proper planning.
Can you tell us a little more about the mentor work you do with students training in clinical laboratory science?
My hospital is part of a program that accepted students training for their bachelor's and master's degrees in clinical laboratory science. As a part of the program, students get exposed to all parts of clinical laboratory testing. I not only explain how the technical aspects of testing work, but I also give them background on the medical utility of these tests and offer guidance as they progress in their careers.
What advice would you give to someone interested in pursuing a degree and career in biology?
Do not be afraid of hard work, and do not panic. It is easy to give up and think this field is not for you, particularly if you are a woman or underrepresented minority. However, it is possible to focus, plan, and get through those challenging early classes. Once someone can do that, the wonders of this field truly await.
Famous People Who Studied Biology
ELIZABETH BLACKBURN
Job: Researcher, President of the Salk Institute of Biological Studies
Alma Mater, Graduation Year: University of Cambridge, 1975
Elizabeth Blackburn is a biologist who received a Nobel Peace Prize in physiology and medicine for her work on cellular aging. The foundation of her research stems from a postdoctoral position at Yale, where she focused on cellular biology.
LINDA BUCK
Job: Researcher, professor
Alma Mater, Graduation Year: University of Texas Southwestern Medical Center, 1980
Linda Buck is a pioneer in studies regarding the sense of smell. Her 1991 paper on olfactory studies led to her receipt of the Nobel Peace Prize in physiology and medicine. Buck is currently a professor of neuroscience at the University of Washington in Seattle.
JAMES WATSON
Job: Researcher, professor
Alma Mater, Graduation Year: Indiana University, 1950
James Watson is the co-author of the hypothesis that proved the double helix structure of DNA strands, for which he earned the Nobel Prize. Watson's foundation in biology supported his DNA research. In 1965, he published his book "Molecular Biology of the Gene."
MAURICE HILLEMAN
Job: Researcher, microbiologist, vaccinologist
Alma Mater, Graduation Year: University of Chicago, 1944
A prolific creator of vaccines, Maurice Hilleman had a long career in the American healthcare system. Hilleman's knowledge of microbiology fueled his invention of the Hepatitis B vaccine, and his contributions to AIDS research became a part of the National Immunization Program.
EDWARD O. WILSON
Job: Researcher, professor
Alma Mater, Graduation Year: Harvard University, 1955
Edward O. Wilson is a biologist and naturalist best known for myrmecology, or the study of ants. As an entomologist, Wilson's knowledge of biological taxonomy led to his research on biogeography.
Resources for Biology Majors
Does wealth affect health? Science suggests that it does. Financial stress, just like any stress, impacts both mental and physical health. While personal choices certainly impact financial wellness, generational and...
Student loans, budgeting, and paying off debt can leave students, recent graduates, and their parents feeling lost. Can you appeal for more financial aid? Should you open a credit card?...
College students make financial decisions that can shape their future. This financial glossary includes terms related to financial aid, credit, and taxes. By learning financial vocabulary and studying financial literacy...
Advertisement
AffordableCollegesOnline.org is an advertising-supported site. Featured or trusted partner programs and all school search, finder, or match results are for schools that compensate us. This compensation does not influence our school rankings, resource guides, or other editorially-independent information published on this site.
Search for Online Colleges by Subject
Discover schools with the programs and courses you're interested in, and start learning today.