Online Film Schools 2021
January 5, 2022 , Modified on June 9, 2022
AffordableCollegesOnline.org is an advertising-supported site. Featured or trusted partner programs and all school search, finder, or match results are for schools that compensate us. This compensation does not influence our school rankings, resource guides, or other editorially-independent information published on this site.
Are you ready to find your fit?
Get Ranking Seal
The film industry generated $100 billion worldwide in 2019, according to the Motion Picture Association. As tempting as it may sound to work in such a lucrative professional arena, most film students pursue a degree and eventual career out of a passion for the art and craft of filmmaking.
Film careers span technical and creative arenas and often pay above-average salaries. For example, producers and directors earn an annual median salary of $74,420, according to the Bureau of Labor Statistics (BLS), while video editors and camera operators earn $59,810. Both salary levels remain above the average median income of $39,810 for other occupations.
AffordableCollegesOnline.org is an advertising-supported site. Featured or trusted partner programs and all school search, finder, or match results are for schools that compensate us. This compensation does not influence our school rankings, resource guides, or other editorially-independent information published on this site.
Accredited Online College Programs
Explore our featured online programs and find the right match for you today.
Students Ask Questions About Bachelor Film Programs
Q. What kind of film degrees are there?
Students can pursue a film degree at the associate, bachelor's, master's, and doctoral levels.
Q. How long does it take to get a film degree?
Associate and master's degrees in film typically take two years to complete. A bachelor's degree takes four years and a doctorate can take 4-6 years.
Q. What degree do you need for film?
Most entry-level positions in the film industry require at least an associate or bachelor's degree. Higher-level jobs or management positions may require a master's.
Q. What do you need to get into film school?
Admission requirements vary between schools and degree types. Most bachelor's in film programs require a high school or GED diploma, a portfolio of relevant work or a writing sample, a transcript, and at least one recommendation letter.
Why Get a Degree in Film?
Students who enroll in an online film school receive the same education as on-campus learners since institutions maintain the same level of rigor for both online and on-campus programs. Online enrollees often enjoy added benefits, including those shown below.
Earn a Degree Faster

Online film schools usually offer several starting dates and follow a rolling admissions policy, allowing students to start (and complete) a program sooner.

Save Money

Even though schools may charge the same tuition for onsite and online enrollees, learners who attend online film school do not incur additional fees for commuting or living on campus.

Flexible Schedule

Many online programs run asynchronously, allowing enrollees to complete assignments at their convenience.

Continue Working

Because of the flexible schedule that most online programs maintain, students can often continue working and earning an income while they pursue their degree in film.

Expand Career Options

A film degree coupled with industry experience can enhance a practitioner's professional options in terms of qualifying for higher positions with higher income potential.
Calculating the Cost of a College Degree
Students who wish to compare the cost of attending an on-campus versus an online film school can use the calculation tool below. A school's website typically contains all the required information. Prospective students should note that other factors, including scholarships and enrollment status, can impact the cost of attendance.
Break down your current financial situation, and receive a college tuition estimate you can afford to pay.
Courses in Film School
A well-crafted film curriculum includes courses that train students in different aspects of the industry as an art and a profession. Although informative and necessary, classroom instruction comprises only a segment of film programs. In film school, students often learn by doing. At the end of a screenwriting class, for example, enrollees submit a feature-length script.
Because the industry encompasses a broad professional arena, online film school offerings vary. Some schools offer specializations and follow a curriculum that supports those specific fields. However, most online film schools offer the foundation courses below.
Cinematography
This course familiarizes students with basic camera operations and various cinematography techniques. Enrollees learn how to control and manipulate film images through lighting, camera angle, and using different lenses. The course includes a discussion of digital cinematography in terms of its advantages and disadvantages, technical capacity, and artistic potential.
Production Design
Enrollees learn how to interpret and represent the written word on screen through space, color, and objects. Students develop their skills by working on team projects and studying classic examples of successful production design.
Screenwriting
Enrollees focus on the type of writing required for film. Learners also examine writing for other platforms, including the stage and television, to clarify the specific skills required in screenwriting. This course includes lectures and hands-on training on developing the different aspects of screenwriting, such as plot, characterization, visual elements, and story development.
Editing
Students learn how to weave disparate scenes and screenshots into a final product that reflects the director's vision for the film. The course teaches enrollees how to use elements such as special effects, music, and background shots to transition smoothly between scenes. Students also explore modern editing software and techniques.
Film Production
Students examine the different duties and responsibilities of producers at various filmmaking stages, including pre-production, filming, and post-production. Learners explore non-creative aspects of filmmaking such as marketing and promotion, casting, and budget and financing. The course also provides an overview of the creative process, including script selection and editing.
Scholarships for Film Students
Several professional organizations and private nonprofit groups administer scholarships for film students. Some scholarships focus on a specific subfield, but many programs accept applications from students pursuing a degree in a general media-related field. See below for three scholarships open to film students.
NBC Universal Full Circle Scholarship Program
Who Can Apply: Administered through the American Indian College Fund, this program welcomes applications from Native American students majoring in a media-related field such as film and television. Applicants need a 2.0 GPA or higher.
Amount: $5,250
The Charles & Lucille King Family Foundation Scholarship
Who Can Apply: Students pursuing an undergraduate degree in broadcasting and media at an accredited four-year institution can apply. Applicants need at least a junior standing in their program.
Amount: $3,500
The Student Academy Awards Program
Who Can Apply: Full-time or part-time students pursuing a film degree at an accredited U.S. college or university can apply. Applicants must submit a film made as part of a school requirement that is no longer than 40 minutes and in English.
Amount: $2,000-$5,000
Online Film Schools 2021
---
Arizona State University-Skysong

Students researching online film schools can consider ASU's bachelor's in film and media studies program. The program requires 120 credits and uses 7.5-week courses, allowing students to graduate quickly. Courses explore film and media history and television studies. Enrollees also study race and gender in U.S. media. Graduates often become public relations managers and freelance writers.

Degree-seekers can create a Handshake account to explore open positions and contact employers. Learners attending this film school online can access virtual advising sessions and career fairs. According to ASU, the school's undergraduates earn a median salary of $55,000 per year upon graduating.

Applicants need a high school diploma and satisfactory standardized test scores. Other admissions materials include the FAFSA results. Arizona residents pay reduced tuition rates.

The University of Montana

UM offers a digital filmmaking program that prepares learners to become cinematographers, editors, and screenwriters. Core courses include vision of film and principles of interactive media. Another course explores directing fiction films. Students complete a capstone in the final semester. The hybrid film program requires learners to complete some coursework on the Missoula campus.

Learners attending film school online can take virtual interest assessments. They can also sign up for Handshake and access cover letter and resume assistance. UM hosts job fairs featuring career and internship opportunities. Degree-seekers can also volunteer on campus.

Prospective first-year and transfer students submit the Common Application. UM offers summer, fall, and spring application deadlines. Unlike other online film schools, UM does not require test scores. Residents of Western Undergraduate Exchange states pay reduced tuition rates. Incoming degree-seekers may qualify for an institutional scholarship.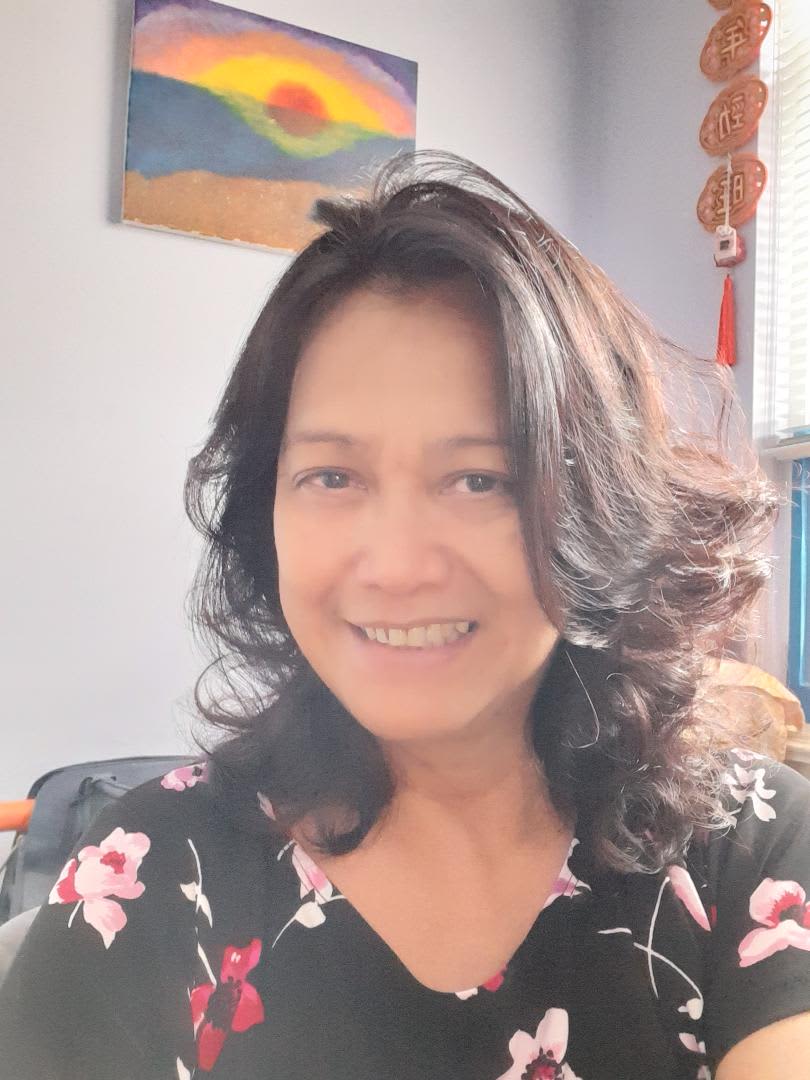 Emma Yenko
With an undergraduate degree in communications and a master's in education, Emma finds writing for the education vertical to be the perfect niche.
Thomas Broderick
Thomas Broderick is a freelance writer and the owner of Broderick Writer LLC. He creates study guides, informational websites, and blog posts for clients in the education field. Thomas is also a published author of over 20 short stories and a member of the Science Fiction & Fantasy Writers of America.
Related articles that may interest you
AffordableCollegesOnline.org is an advertising-supported site. Featured or trusted partner programs and all school search, finder, or match results are for schools that compensate us. This compensation does not influence our school rankings, resource guides, or other editorially-independent information published on this site.
Do this for you
Explore your possibilities- find schools with programs you're interested in and clear a path for your future.