AffordableCollegesOnline.org is an advertising-supported site. Featured or trusted partner programs and all school search, finder, or match results are for schools that compensate us. This compensation does not influence our school rankings, resource guides, or other editorially-independent information published on this site.
Are you ready to discover your college program?
The average cost of college continues to rise. Today, bachelor's program students pay between $25,800-$54,000 in annual college costs. Fortunately, undergraduates and graduate students can use college scholarships to make their education more affordable. Unlike loans, scholarship recipients do not repay the award, meaning scholarships provide free money for school. With so many options, students in all fields of study and all levels of education benefit from scholarships for college.
Our guide introduces different types of college scholarships and scholarship tips, from filling out the application to acing scholarship interviews. We also walk through the process of writing winning scholarship essays.
Financial Aid Terms and Definitions
---
Understanding the different types of financial aid helps students make an informed decision. For example, recipients do not need to repay grants or scholarships, making them a better option than loans. This section introduces financial aid terms and their definitions to help degree-seekers understand their options.
Many degree-seekers rely on student loans to pay for school. Unlike grants and scholarships, borrowers must repay loans. As a result, students should exhaust their grants and scholarships before applying for loans. Similarly, federal loans offer better interest rates and repayment options than private loans. Students fill out the FAFSA to qualify for federal loan programs.
Grants help students pay for college. Most grants come from federal or state governments, including programs like the Pell Grant, which supports income-eligible undergraduates. Unlike loans, recipients do not need to pay back grants. Many grants offer need-based support, but some, like the TEACH grant, do not set income requirements. Grants sometimes carry service obligations after graduation.
Like grants, scholarships provide free money for college. Recipients do not need to repay scholarships, making them an ideal form of financial aid. College scholarships come in many forms, including school-sponsored scholarships, need-based scholarships, and merit-based scholarships. Each scholarship sets its own eligibility requirements and application process.
School-Sponsored Scholarships
School-sponsored scholarships offer financial aid for students attending a particular college or university. Many schools use institutional scholarships as a recruitment and retention tool. The requirements for school-sponsored scholarships vary widely and can include FAFSA information, standardized test scores, or a minimum GPA. Some require a particular major.
Need-based scholarships take the applicant's financial need into consideration when awarding funds. However, need-based scholarships do not simply look at expected family contributions or annual household income. Most also set academic or personal requirements. Criteria can include a minimum GPA, leadership or volunteer experience, and career plans in a certain field.
High-achieving students often seek merit-based scholarships for college funding. A merit-based scholarship considers applicants' academic records, leadership experience, and background. Unlike a need-based scholarship, merit-based scholarships do not take financial need into consideration. Instead, scholarship committees evaluate applicants based on their transcripts, scholarship essays, and recommendation letters. Various organizations offer merit-based scholarships.
A renewable scholarship awards the recipient funds over multiple years. Some cover the entire course of a bachelor's or graduate degree. However, scholarship organizations set certain requirements to renew the award. For many renewable scholarships, recipients must maintain minimum GPA requirements.
Non-Renewable Scholarships
A non-renewable scholarship offers a one-time award to recipients. Many organizations offer non-renewable scholarships for college students in undergrad or graduate school. Recipients do not need to repay the award; however, unlike renewable scholarships they cannot automatically renew the scholarship. Some non-renewable scholarships allow recipients to resubmit an application for consideration in future years.
College scholarships make higher education more affordable. But how can students find the right scholarship for their unique circumstances? College financial aid offices connect students with scholarship opportunities. In particular, they help students find institution- or major-specific scholarships, which often means less competition than a national scholarship.
Scholarship-seekers should research college scholarships in their community or state. Many local organizations award scholarships to graduates of particular high schools. Students with clear career goals benefit from professional organization scholarships. Future CPAs, marketing professionals, educators, and healthcare professionals receive scholarships from professional organizations.
When researching scholarships for college, make sure to carefully review the qualifications. Many college scholarships require U.S. citizenship or permanent resident status. Some may set income eligibility guidelines or only award students with a certain declared major. Researching up front helps students avoid wasting time on scholarships where they do not meet the qualifications.
Scholarship Application Tips
Scholarship deadlines fall throughout the year, so time management proves an important part in winning scholarships. Applicants should review and track deadlines by creating a scholarship calendar that includes the required material for every scholarship. Make sure to ask for recommendation letters at least two weeks in advance and leave time to write, edit, and proofread any essays. Consider submitting applications as early as possible because running out of time means missing out on opportunities.
Fill Out the Application Fully
Some scholarship applications require a long and detailed application with multiple parts. Skipping a section might mean losing a scholarship. If possible, review the application before filling it out to gather required materials and prepare. Then, work through the application slowly and systematically, without skipping sections. If you must skip an area, mark it carefully to make sure you complete it before submitting the application.
Double Check Your Application
After filling out the application completely, set aside time to review and double check the entire application. Print out a copy of electronic forms to make sure you do not leave any sections blank. Check every section for typos or errors. Consider asking a friend or family member to review the application with fresh eyes. Avoid mistakes by thoroughly reviewing the application and then submit it.
Save a Copy of Your Application
Most college scholarships require online application submissions. However, whether submitting a scholarship application online or on paper, save a copy. If the form gets lost in the mail or the scholarship organization misplaces the application, you will appreciate the backup. Keeping a copy also makes filling out the next application easier, since you can refer to information on the prior application. One small step like saving a copy can make a big difference if something goes wrong in the application process.
Scholarship Essay Tips
Scholarship committees often receive dozens or hundreds of essays and writing an off-topic essay will not give your application a competitive edge. When a scholarship includes a specific prompt, make sure to stick to the topic. Following each prompt precisely means writing a custom essay for each scholarship application. However, many essays ask about academic goals, personal successes, or professional goals, so applicants can create a template and customize the specifics for each scholarship.
Creating an outline before writing helps scholarship applicants stay on topic, answer the prompt, and write a compelling essay. Start by jotting down a list of material to include in the essay. Some writers prefer to create a detailed outline, while others sketch out the outline in broad strokes. Use whichever method works best for you, but set aside time to think through the essay and outline before jumping in. This pre-planning time makes a major difference in the finished essay.
Scholarship committees can tell when applicants pad their essay to hit the word count. Instead of bulking up your word count, write a clear and concise essay. Usually, this requires rewriting and editing. After creating a rough draft, eliminate redundancy and trim the word count. If necessary, add additional paragraphs to meet the word count. Avoid unclear or confusing language. Consider reading the essay out loud to make sure it flows.
Before submitting a scholarship essay, budget time to proofread. Some writers print out essays and proofread with a red pen in hand. Others read their essay backwards to catch grammatical errors and typos. Consider asking a friend or family member to review the essay as well. An outside proofreader can catch mistakes or point out unclear sections. Teachers or mentors may also offer to proofread scholarship essays. Once the proofread comes back clean, submit the essay.
Scholarship Interview Tips
Before a scholarship interview, set aside time to prepare. Review your scholarship application and the organization offering the scholarship. Make a list of prospective questions based on the scholarship and practice giving clear, concise answers. For a virtual interview, arrange a quiet location with a neutral background. For in-person interviews, map out the location and budget extra travel time in case of traffic. Walking into a scholarship interview prepared helps candidates showcase their abilities and present a confident face.
Planning out a professional outfit can also help you prepare for interviews. Scholarship committees do not expect black tie attire, but aim for at least business casual clothing. Options include a nice pair of trousers and a collared shirt; a simple, neat dress; or a suit. Professional footwear helps bring together an interview look. Presentation matters in interviews, so presenting a professional look sets candidates up for success.
Answer Questions Honestly
During an interview, candidates should provide sincere, honest answers to questions. Above all, avoid lying to the scholarship committee. Most interviews revolve around the candidate's prior academic and personal experience, their qualifications, and their future plans. Prepare answers in each of these categories to avoid stumbling during the interview. Scholarship committees want clear, truthful answers from candidates, so increase your chances of winning a scholarship by avoiding dishonest or untruthful answers.
Scholarship committees look for enthusiasm and commitment during an interview. Committees want to know candidates understand their organization and the purpose of the scholarship. They also want to know what the scholarship would mean to the candidate. Express your excitement and show your passion in a professional way. Give specific examples of how the scholarship would help you achieve your academic or professional goals. That personal connection can make a big difference in winning scholarships.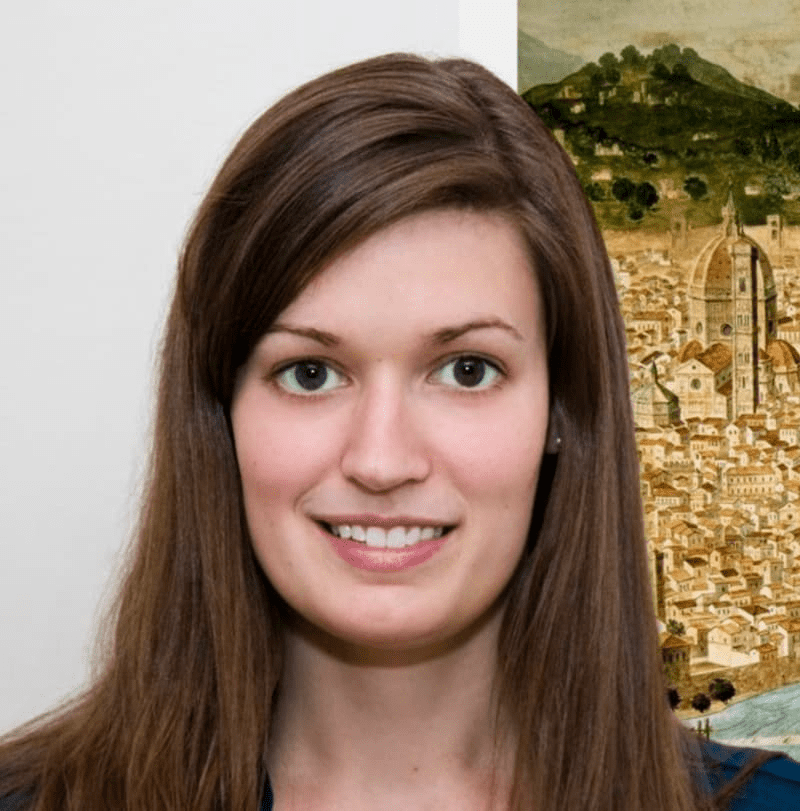 Genevieve Carlton
Genevieve Carlton holds a Ph.D. in history from Northwestern University and earned tenure as a history professor at the University of Louisville. An award-winning historian and writer, Genevieve has published multiple scholarly articles and a book with the University of Chicago Press. She currently works as a freelance writer and consultant.
Keep up with the latest
Never miss a detail on the news, trends, and policies that could directly impact your educational path.
AffordableCollegesOnline.org is an advertising-supported site. Featured or trusted partner programs and all school search, finder, or match results are for schools that compensate us. This compensation does not influence our school rankings, resource guides, or other editorially-independent information published on this site.
Do this for you
Explore your possibilities- find schools with programs you're interested in and clear a path for your future.