AffordableCollegesOnline.org is an advertising-supported site. Featured or trusted partner programs and all school search, finder, or match results are for schools that compensate us. This compensation does not influence our school rankings, resource guides, or other editorially-independent information published on this site.
Are you ready to find your fit?
Students Still Thrive While Facing Different Challenges
In the late 1990s, autistic sociologist Judy Singer coined the term neurodiversity. It refers to variations in the human brain that impact mental functions like moods, socialization, learning, and attention span. Neurodiversity recognizes that neurological differences are not negative traits, but still acknowledges the reality of the challenges they present.
Neurodiversity refers to a difference, not a deficit. Words matter and this definition aims to empower neurodivergent individuals. Many disabilities and disorders fall in the neurodivergent category, including autism, attention deficit disorder, and obsessive-compulsive disorder.
This article discusses apps for neurodivergent students, but these tools can help any learner. The programs help individuals stay focused and on task, avoid overstimulation, and take notes. While these tools should not replace medical or psychological assistance, they may make a difference in day-to-day school or work life. Fortunately, many schools provide accommodations and other resources for neurodivergent people, and these apps should not replace them.
Apps for Task Management and Executive Dysfunction
Individuals living with executive dysfunction experience difficulty staying focused, remembering information, and multitasking. Task management requires all of these skills. However, people with executive dysfunction can still meet goals with extra effort and a little help. The apps listed below offer a great place for neurodivergent students to start.
With more than 50,000 downloads, this app has helped thousands of neurodivergent people meet their goals. StayOnTask, a Google Play app, aids individuals working on independent activities such as writing and studying. It features a random timer that periodically reminds you to focus on your current goal. If you want a tool that interrupts distracting behaviors, such as mindlessly scrolling social media, StayOnTask may help.
The iOS app encourages individuals to work in 30-minute increments and then break for 30 minutes. When using 30/30, users should pick only one task to focus on and commit to staying distraction-free for 30 minutes. At the end of the 30-minute work period, a timer goes off to encourage a 30-minute break session. Any distraction a user wants to attend to during the work period can wait until the break session. The app lets people complete the work-break cycle multiple times.
Out of all of the apps for neurodivergent students, this one certainly stands out in terms of creativity. Habitica turns goal pursuit into a game. The user interface even looks like a video game. As you check daily to-dos off your list, you unlock fun things like pets, quests, and tools.
Visual learners, or anyone who appreciates graphics, typically love Tiimo. This visual daily planner helps users keep a routine, stay organized, and meet goals. It helps users time block their days and remember the current tasks they want to accomplish. Tiimo features timers for activities like eating, studying, and working out.
Apps for Overstimulation
People who experience overstimulation may feel overwhelmed by stimuli like loud noises, busy scenery, or physical touch. These stimuli likely act as barriers to meeting goals. While not always possible to remove the distractions, the apps for neurodivergent students below may help in coping with them.
Meditation can help relieve overstimulation. But finding inner calm sometimes seems easier said than done. Headspace offers guided meditations to reduce stress, wind down, and even fall asleep. The app also features calming sounds to play while studying. Beginner and experienced meditators alike benefit from this app.
Individuals can download The Miracle Modus from the Apple App Store or Google Play. The program varies from other apps for neurodivergent learners and overstimulated individuals. Rather than calming users with sound alone, The Miracle Modus also features calming visual images. When users open the app, mathematically patterned rainbow lights appear, and bells chime to encourage a hypnotic state rather than an overstimulated state.
In some cases, overstimulation may impact a person's ability to communicate verbally. Individuals who need to seek help but can not speak during a panic attack or other event should download Emergency Chat. The app allows users to hand their phone to a person and use the app to communicate over chat.
Apps for Note-Taking
Succeeding in lecture-based college courses often requires note-taking, but neurological differences make note-taking harder for some students. Luckily, some apps for neurodivergent students help with note taking.
Voice-to-Text Apps
Voice-to-text apps automatically type notes as a professor speaks. While these notes do require editing and may not pick up on every word, they offer a baseline to build upon. These apps work best when the user places the device close to the speaker, so consider choosing a seat near the front of the classroom.
Natural Reader does the opposite of voice-to-text apps. Simply upload required school reading in Word, PDF, e-book, or PowerPoint format, and the app will read it aloud. People who experience difficulty sitting still can go on a walk or do chores while they absorb information.
Mind mapping refers to creating diagrams that visually outline information. While some people enjoy mind mapping with pen and paper, MindMeister makes it easy to mind map digitally. The program functions on nearly any operating system. As a web-based tool, it does not require updates. Users may access their mind maps from multiple devices.
This open-sourced typeface may increase text readability for dyslexic learners. The heavier weight at the bottom of the letters indicates direction. Individuals can use OpenDyslexic in unison with other resources for neurodivergent students. For example, consider using Natural Reader to review notes typed in the OpenDyslexic font and follow along.
Apps for Daily Tasks
Neurodivergency impacts all areas of life, not just academics. Going to bed on time, waking up on time, and remembering to eat does not come naturally to everyone. However, simple self-care acts play a big role in a student's ability to learn. See below for two apps that assist with daily tasks.
Many individuals manage to sleep in through numerous alarm clocks, but I Can't Wake Up makes that challenging. The not-your-average alarm clock takes it to the next level by requiring eight wake-up tasks. The alarm only shuts off after completing math, memory, and order questions. The app features the choice to play music during a snooze session to prevent a return to deep sleep.
For those who struggle with time management, especially when it comes to commuting, Transit may help. The app works in more than 200 metropolitan cities worldwide. Transit notifies users about real-time transit information, like busy lines or slowdowns. Avoid walking into class late or missing an important meeting with Transit.
Advice from an Expert: Resources and Support for Neurodivergent Students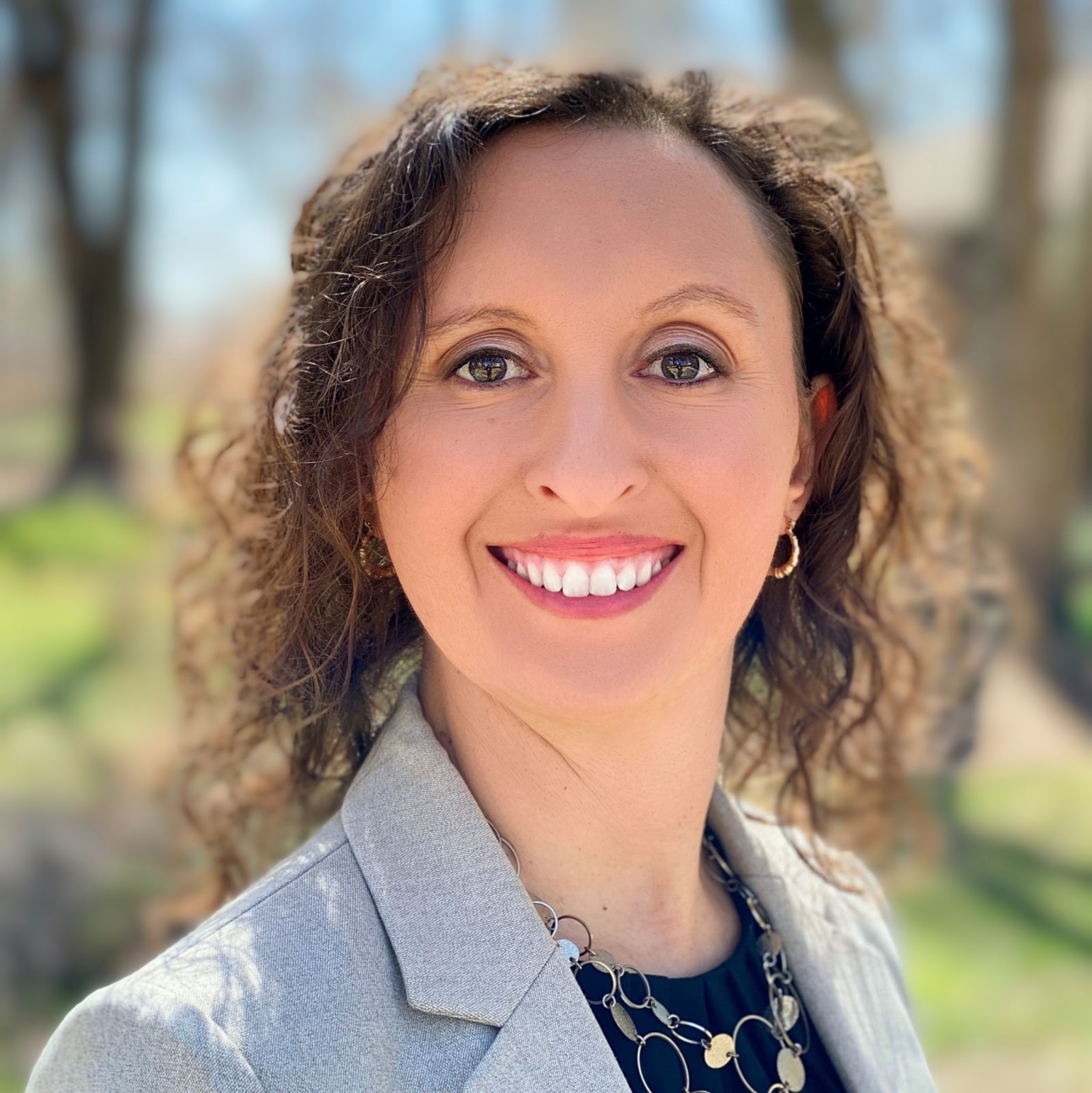 Theresa Haskins (she/her/hers)
Theresa Haskins, Ed.D. is an adjunct associate professor of human resource management at USC Bovard college. She is also CEO of Haskins Consulting, a neurodiversity inclusion company, and currently leads talent program and change management at one of the largest banks in the world. She has received multiple awards for her research on building employers' capacity to support competitive employment and increasing motivation to learn for neurodivergent students in inclusive environments. She has spent the last decade advocating and developing methods to improve education and employment opportunities for autistic individuals.
Q. What is neurodivergence?
Neurodivergence is an atypical neurological configuration or variation of mental processing that deviates from what is considered typical or normal functioning. Easier said, neurodivergents have brains that function in ways that result in behaviors and ways of thinking that diverge significantly from the dominant societal standards of "normal."
When we say, neurodivergent, we are usually referring to people with autism, ADHD, dyslexia, dyspraxia, Tourette's Syndrome, and other neurologically based conditions. Neurodivergence does not mean a person has a cognitive or intellectual impairment. Neurodivergent students may have issues with executive functioning, social interactions, sensory sensitivities, future predictions, and changes in routines.
Q. What accommodations are available to neurodivergent students and what should students expect from colleges (or the process of getting them)?
Colleges and universities have disability and student services departments that work with students to provide accommodations, as required by the Americans with Disabilities Act (ADA). If a student meets the criteria for having a disability under Section 504, the school will work with the student to provide reasonable accommodations.
However, the support provided by colleges and universities may not be as tailored to the individual as an IEP from secondary school or high school. Students may be able to get accommodations for assistive technology, organizers, peer notetakers, and extended time for testing. Some schools offer tutoring, coaching, and mentoring services, often for an additional fee.
Each university has its own process for accommodation requests. All students that require an accommodation will need to register as having a disability. I recommend that students and parents research prospective schools and talk to advisors once enrolled. Even after the university grants a disability accommodation, the student needs to be proactive to confirm that each class instructor is aware of the student's disability and understands the accommodations required.
Q. Where can neurodivergent students go for resources and support?
Neurodivergent students should proactively reach out to their school's disability student services department. Students should discuss the types of accommodations they need to be successful and work with their student support advisor to ensure they can get the additional time, structure, mentoring, or software they need to succeed.
Students should be proactive with their instructors. Unlike K-12, students will need to advocate for themselves and ensure their instructors are aware of their needs for learning support and approved accommodations at the beginning of each term. Raising concerns early and having active engagement with the student services staff and course instructors will ensure that the student has adequate resources and support to be successful.
Q. What advice would you give neurodivergent students for succeeding in their education?
Transitioning from high school to college is never easy, whether you are neurodivergent or neurotypical. Being organized is the most critical component of successful undergraduate work. Reviewing the syllabus early and ensuring you understand assignment timelines, grading expectations, and how to prepare for exams will be vital to your success.
In addition to requesting accommodations, find a classmate or peer mentor (if available at your school) to help stay focused and on track. Using task management apps or the calendar tool in Outlook to break down assignments and track completion will help you stay up to speed with coursework. If you feel overwhelmed, raise your concerns with your instructor or student services before problems arise. Schools want their students to succeed.
Q. What resources can you recommend for neurodivergent students?
Tools to stay organized are great: Most schools give students access to Microsoft Office and other software and organization tools. I highly recommend taking advantage of One Note and Outlook for note-taking, e-mail communications with teachers and classmates, and scheduling tasks and calendar reminders for classes.
Another recommendation to keep organized and find information quickly is to get books and articles electronically for use on your e-reader, tablet, or Kindle. E-books and PDF articles are searchable and allow you to highlight important information and take notes on the page. This makes searching for important details easier when writing a paper and reviewing content before an exam.
If your neurodivergence impacts attending to tasks, apps like Read & Write for Work can help overcome challenges with concentration, information processing, and concentration.
A few tools can help make capturing notes during class less stressful. One option is to record your course session (live or virtual) and use Dragon Naturally Speaking or the Otter.ai app to transcribe the class session. Another option is to use a tool such as Livescribe for note-taking. This pen can work as a recording device to capture sessions for dictation and allow timestamps on the notes you take during class. This feature will enable you to sync the recorded information and handwritten notes easily.
Q. How can schools reduce barriers for neurodivergent students?
Schools need to continue to assess traditional learning delivery methods to ensure they are accessible to students with and without disabilities. Instructors need to design tests and assignments to ensure they measure content mastery and do not focus on memorization skills through recall drills. Increased virtual course offerings and hybrid delivery methods provide students more flexibility in how they interact with the content and instructors.
Schools also need to be willing to accommodate reasonable requests from students and ensure that instructors honor these arrangements. Schools should be proactive in creating inclusive and accessible environments through universal learning principles that support students' various needs, and explore different approaches to deliver learning. Most importantly, instructors need to ensure that learning objectives are clear and curricula are designed to demonstrate competency, focusing on writing or project-based assignments over timed tests.
Q. How can individual teachers or professors reduce barriers for neurodivergent students?
Instructors can help reduce barriers for neurodivergent students by being clear with expectations, being organized with their curriculum and assignments, and providing adequate time to prepare for and take exams. Pop quizzes and ambiguous assignments cause unnecessary stress and can put neurodivergent students at a disadvantage, as they sometimes need more time to process information and prepare their responses.
If instructors are uncertain on how to best support a neurodivergent student, they should ask the students for feedback on their approach and ways they can approve. Checking in with students through open discussion or formal evaluation surveys will help instructors learn what they do well and where they have opportunities to modify their approach to be more accessible to all.
Additional Resources
Your School's Disability or Accessibility Office
Most accredited institutions hire full-time staff to work in a disability and accessibility office. These offices facilitate testing accommodations and offer many resources for neurodivergent learners, such as tutoring. Reach out to an academic advisor or consult the institution's website to locate this office.
College students should also familiarize themselves with their rights on campus. For example, the Americans with Disabilities Act requires schools to make appropriate academic adjustments for disabilities.
Student Support Groups
Check with your campus to learn whether a student club or support group exists to provide resources for neurodivergent students. If your campus does not already host a group, consider creating one. Online discussion boards or Facebook groups also bring together individuals to share tips and tricks for success.
Further Reading
The Basics of Neurodivergency
Q. What does neurodivergent mean?
Neurodivergent refers to conditions that cause differences in brain functions. Some common disorders and disabilities fall into the neurodivergent categories, like dyslexia and autism.
Q. Who is considered neurodivergent?
Neurodivergent refers to conditions that cause differences in brain functions. Some common disorders and disabilities fall into the neurodivergent categories, like dyslexia and autism.
Q. Who is considered neurodivergent?
Anyone who experiences conditions that impact neurological capabilities may classify as neurodivergent. These individuals may experience trouble reading, focusing, or dealing with stimuli.
Q. What is overstimulation?
Overstimulation refers to sensitivity to loud noises, physical touches, or visual activity. Many autistic individuals experience overstimulation.
Q. What is executive dysfunction?
Executive dysfunction occurs as the result of a disorder or brain injury. Individuals with executive dysfunction may experience trouble focusing or remembering things.
Q. What is the difference between neurodivergency and disability?
The term neurodivergent recognizes the differences and unique abilities certain brain conditions present. Some people use the terms disability and neurodivergency interchangeably, while others prefer the term neurodivergency.
Q. What is the difference between neurodivergency and mental illness?
Experts do not agree on one standard definition of neurodivergency. However, some people believe mental illnesses that affect cognitive abilities qualify as neurodivergencies.
Reviewed by: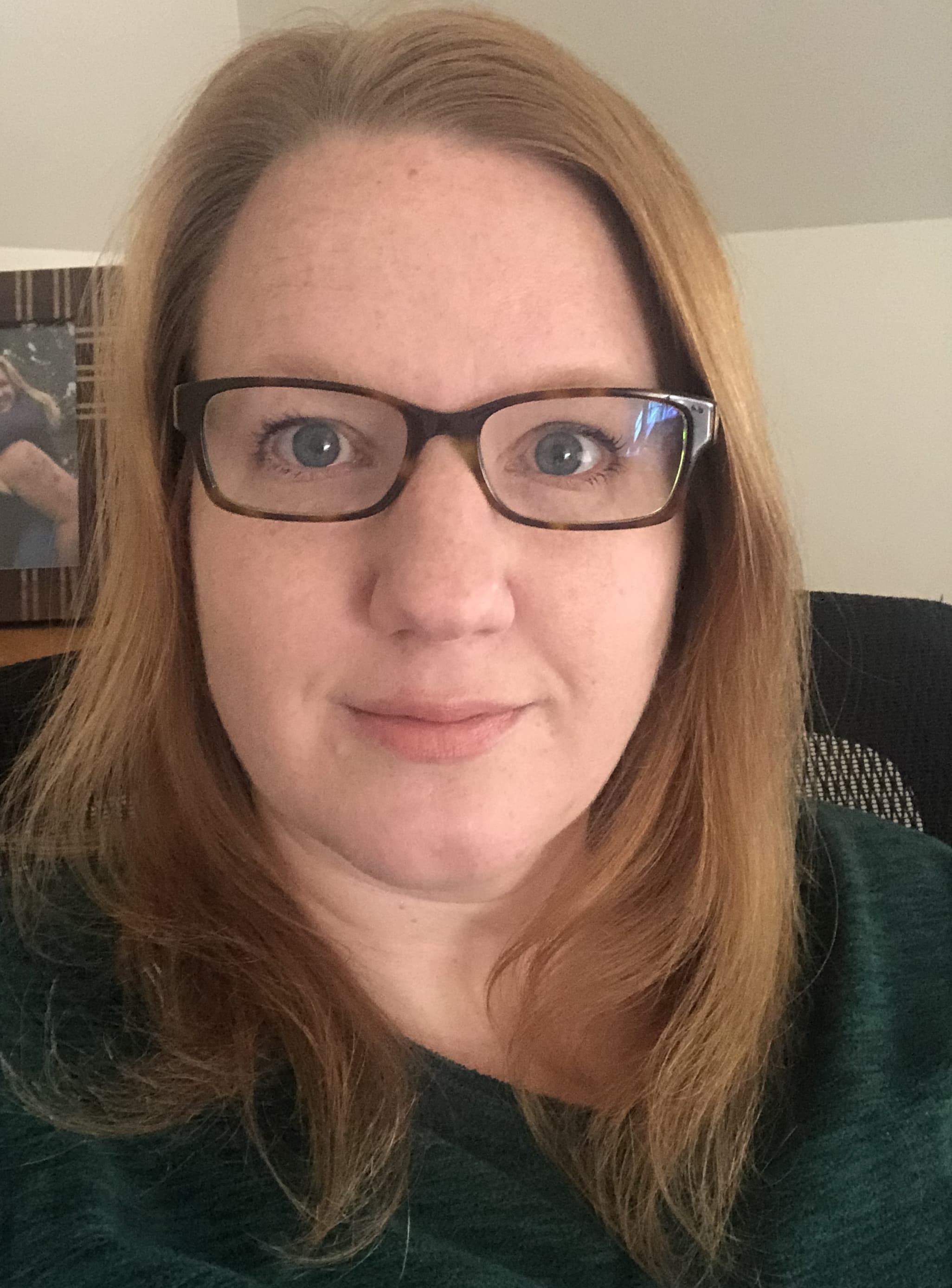 Rayelle Davis, M.S Ed., NCC, LCPC
Rayelle Davis is a Nationally Board Certified Counselor and a Licensed Clinical Professional Counselor. As a nontraditional student she earned her Associate's Degree in Psychology at Allegany College of Maryland. She went on to earn her Bachelor's Degree in Psychology attending online at the University of Maryland Global Campus. Rayelle earned her Master's degree in Counseling Education with a concentration in Marriage, Couples and Family therapy from Duquesne University. She has taught several undergraduate psychology courses. She is currently a doctoral student and teaching assistant at Duquesne University and practices psychotherapy in Maryland.
Keep up with the latest
Never miss a detail on the news, trends, and policies that could directly impact your educational path.
AffordableCollegesOnline.org is an advertising-supported site. Featured or trusted partner programs and all school search, finder, or match results are for schools that compensate us. This compensation does not influence our school rankings, resource guides, or other editorially-independent information published on this site.
Do this for you
Explore your possibilities- find schools with programs you're interested in and clear a path for your future.