A Financial Aid Counselor Discusses Paying for College
Financial aid counselors can help students understand their financial aid award and assist them in paying for college. Here, we interview a financial aid counselor on their top tips for college.
AffordableCollegesOnline.org is an advertising-supported site. Featured or trusted partner programs and all school search, finder, or match results are for schools that compensate us. This compensation does not influence our school rankings, resource guides, or other editorially-independent information published on this site.
Are you ready to find your fit?
Financial aid officers or counselors help current and prospective students find financial aid. These professionals answer FAFSA questions and help with other student aid applications, including grants, scholarships, and loans.
All students get free access to financial aid officers through financial aid offices at colleges, universities, and professional schools. Many financial aid offices offer on-campus walk-in appointments and scheduled appointments. They may also offer online appointments and services. Getting to know your financial aid officer can help you understand school financing and inform your financial decisions. Keep reading for more financial aid counselor tips and information.
Why Getting to Know Your Financial Aid Officer Matters
College Board's 2020 Trends in College Pricing shows that annual tuition at four-year colleges averaged $10,560-$37,650. Student loan debt statistics show that around 43 million U.S. students average close to $40,000 in loan debt. Fortunately, with help from student loan officers, learners can reduce their loan amounts.
Financial aid officers help learners research and apply for scholarships, grants, and work-study programs. To maximize aid, students must understand financial aid programs and application steps. Getting to know your financial aid officer may help you make better education and funding decisions. Financial aid counselor tips and guidance usually steer students away from racking up unnecessary debt. Financial aid officers vary, but most help learners understand and access school-specific and federal financial aid offerings.
What Financial Aid Officers Do
Financial aid officers may address many parts of college financing. These professionals help with FAFSA forms and making student loan decisions. They also assist learners with finding and applying for scholarships. Learn more about financial aid counselor tips and benefits below.
The true cost of attending college includes non-tuition expenses such as room and board and transportation. Students sometimes need money for textbooks and university fees. Financial aid officers understand these costs. They can help learners and their parents or guardians predict the true cost of attending college. Financial aid officer tips may improve students' educational financial planning and budgeting.
Financial aid officers advise students on loan management. They explain how different kinds of federal and private loans work. Private loans accrue interest during school, so aid officers suggest resorting to them only when necessary. These officers can help students understand the different factors that go into loan decision-making.
Financial aid deadlines vary by aid type and provider. Financial aid officers help students figure out which aid applications to fill out. They also help students meet application deadlines and increase their financial aid opportunities.
Financial aid officers do not qualify as advisors on all financial matters. But they help students with school-related financial decisions. Good financial aid counselor tips help learners understand how much aid they should ask for. Things that affect the amount include academic and career goals and current life circumstances.
Financial aid officers play an important role in transferring students' financial information to public and private student loan providers. These counselors process the financial paperwork that schools, banks, and governmental agencies need to offer students aid. These officers then let learners know when their financial aid offers and funds arrive.
Questions to Ask Your Financial Aid Officer
Getting to know your financial aid officer can help you to feel comfortable asking them your questions. Financial aid officers can help answer many student questions, including the six common ones below.
Prospective students need to know the true cost of attending college. College prices vary widely by program, institution, and student residency status. Schools often calculate costs such as tuition and room and board quite differently. Some colleges charge flat-rate tuition, while other schools charge per credit. Financial aid officers can give prospective students a realistic sense of college tuition and living expense costs.
When it comes to financial aid, deadlines matter. Students seeking aid may complete the FAFSA starting October 1, the year before they start school. Once applicants receive financial aid offers, more deadlines apply for accepting those offers. Some students apply for outside scholarships, each of which holds its own deadline. Financial aid officers can help learners prepare for and meet aid application and acceptance deadlines.
The Higher Education Act of 1965 allows financial aid administrators to increase a students' aid package in special cases. Students facing extenuating circumstances not detailed in the FAFSA may file an appeal for more financial aid. Financial aid officers can help applicants file this appeal, which usually includes a detailed letter and documentation.
Federal work-study programs offer government-subsidized, part-time jobs for qualifying students. Jobs usually relate to community service or the student's academic interests. The money earned may go directly toward tuition and fees or to the student. Financial aid officers help students understand and accept work-study as part of their federal financial aid package.
Some schools and outside organizations offer scholarships for high-performing students or learners in special interest groups. Large scholarships may affect federal financial aid, so recipients should let their financial aid officers know of any scholarships. This information can influence their financial advice.
Federal student aid can help learners cover study abroad costs if both schools participate in U.S. federal aid programs. Only certain aid types may apply. Students thinking about studying abroad should ask their financial aid officer. These professionals can help students research prospective schools and decide whether they can afford to study abroad.
Tips for Working With Your Financial Aid Counselor
Schools hire financial aid officers to give free advice to current and prospective students. Always communicate respectfully with these counselors and remember that they want to help you.
Financial aid officers usually see many students each day. Making an appointment helps ensure enough time to get your questions answered. Most schools' financial aid offices feature an online sign-up to meet with a counselor.
Keep in mind that financial aid appointments could be short. Bring materials you may need to discuss your options and ask and answer questions precisely.
Doing some research ahead of time can inform financial aid counselor questions and answers. Preparing concerns and questions before their financial aid appointment helps students communicate with the counselor. Bringing specific questions makes the best use of the appointment time.
Understanding financial aid requirements can affect learners' financial aid outcomes. Many financial aid applications feature hard deadlines and specific requirements. Take time to understand any academic or need-based aid requirements for financial aid, such as scholarships. Applicants who fail to meet financial aid deadlines and requirements may lose money-saving opportunities. Knowing these requirements ahead of time can help your financial aid officer help you with application decisions.
Each learner has different needs, goals, and concerns. Students differ in their strengths, opportunities, and backgrounds. When getting to know your financial aid officer, tell them as much as possible about your financial situation. Financial aid counselors can help learners understand their specific financial situations and make financial decisions accordingly.
A Financial Aid Counselor On Paying for College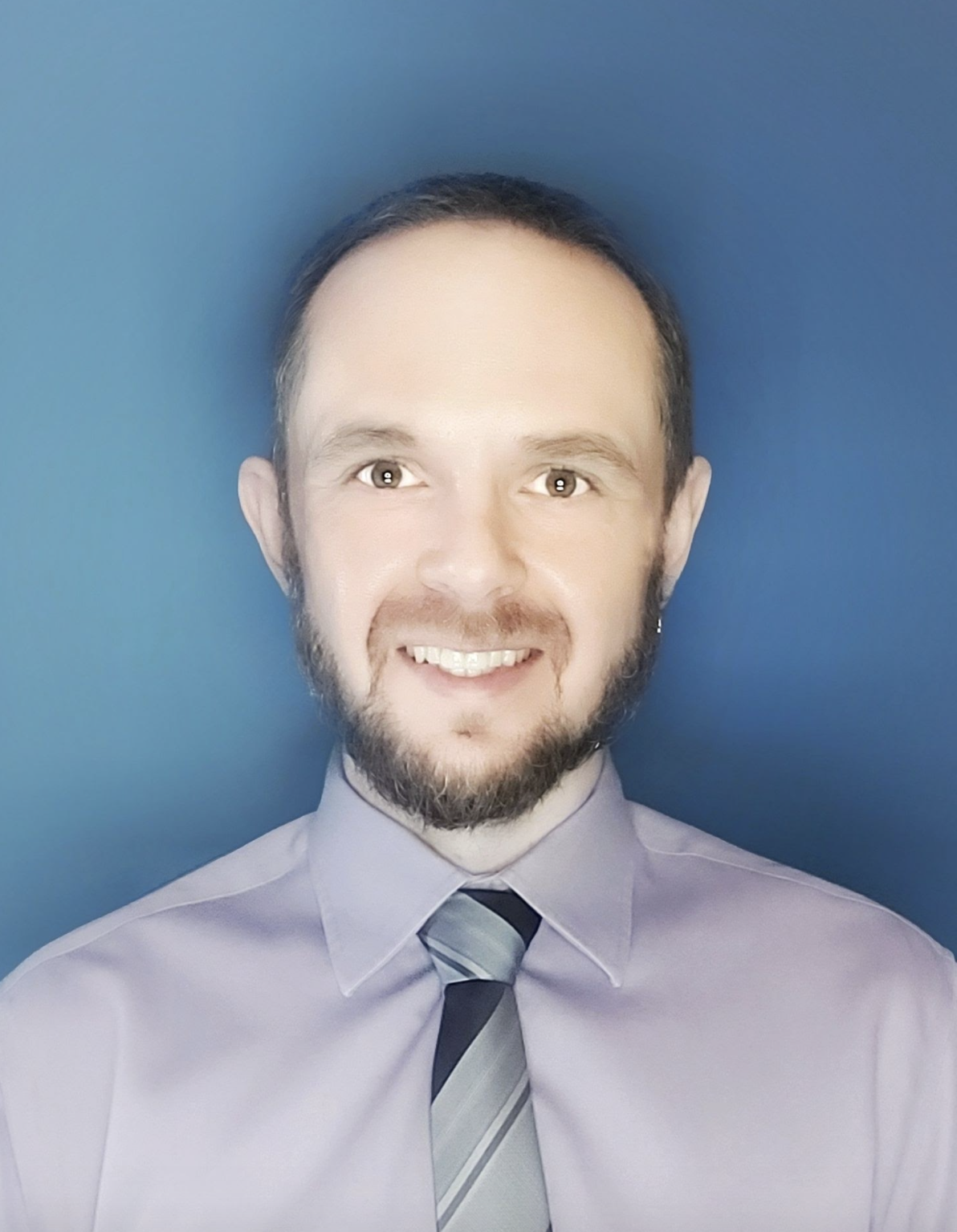 Phil Ollenberg
Phil Ollenberg is a higher education thought leader and subject matter expert. With over 15 years of experience in enrollment management, recruitment, admissions, marketing, and student services, Phil has traveled across Canada, the U.S., and Southeast Asia representing universities and colleges. In addition to his professional work, Phil is a doctoral student in education leadership and management at Taft University.
Q. What does your role as a financial aid counselor entail?
I'm the manager for student financial accounts and registrar services. Both teams often support students facing challenges paying their tuition, struggling to navigate government support programs, or needing extensions on their tuition payments.
Our job is to give students as many options, solutions, and flexibility as we can while making sure their tuition is paid in a reasonable amount of time. Sometimes that support may mean we suggest students reduce the number of courses they're taking or even take a break from studies to get their finances in order. At the end of the day, we want every student to complete their degree but it's important we help them find their own pathway there.
The least favorite part of my job is expelling students who have not paid their tuition. No administrator enjoys expelling students, but we also need to protect our paying students and the school from individuals who have chosen not to pay their charges. At the end of the day, we work hard to give students as many solutions as possible to avoid removing them from college.
Q. What are some common student concerns that you can provide help with?
Money is one of the most sensitive matters to people, especially college students. Many times, students simply need help navigating complex school and government systems: how you pay your bill, when it's due, or what all the charges on your account mean. College and government processes tend to be bureaucratic and inaccessibly written. Being supportive, helping simplify complex processes, and empowering students with the right tools they need is often what's needed.
Q. What tips do you have for helping students pay for college?
There are plenty of websites, guides, and tools to help you find financial aid, scholarships, and awards, but sometimes nothing is better than getting help from a real person. Most colleges and universities have online or in-person financial aid seminars and advisors to support you in finding ways to pay for school. Look them up and plan to see someone one-on-one or in a group setting.
Every year, millions of dollars in scholarships and awards go unclaimed because nobody applies for them. Look at award criteria and apply even if you only meet some of the criteria or are close to meeting them. Awards are not just for students with great grades — many are based on financial need, volunteer experience, culture, or background. Even as someone who was very much not an "A" student, I still qualified for many awards during my years in school.
Q. What tips do you have for students who are interested in meeting with a financial aid counselor?
Do not hesitate — do it! Whether you attend a group presentation from a financial aid advisor or you meet with them one-on-one, it's very worthwhile.
It can be nerve-racking to sit down with someone and say that you need money to go to school, but that's literally our job and it's what we love to do. Our role is to make sure the financial aid money we have is given to students, and we want to make that happen. When you meet with a counselor, they may want to know about your background, your family's background, or your current job because this information gives them a better idea of what awards might be available to you, either from the college itself or from your community.
Keep up with the latest
Never miss a detail on the news, trends, and policies that could directly impact your educational path.
AffordableCollegesOnline.org is an advertising-supported site. Featured or trusted partner programs and all school search, finder, or match results are for schools that compensate us. This compensation does not influence our school rankings, resource guides, or other editorially-independent information published on this site.
Do this for you
Explore your possibilities- find schools with programs you're interested in and clear a path for your future.