Best Online Hotel Management Degrees 2021
Search for online colleges by subject.
Hotel managers oversee a hotel's day-to-day operations, with responsibilities such as developing work schedules, preparing and examining financial documents, and leading teams. The Bureau of Labor Statistics (BLS) reports that these professionals earn a median salary of $56,670 per year, approximately $15,000 higher than the median annual salary for all occupations.
The BLS projects the hotel management field to contract 12% from 2019-2029. Fewer open positions mean job applicants need every advantage. Professionals can stand out from the competition by earning a hotel management degree. Many reputable colleges and universities offer this degree entirely online, which often helps learners work while in school.
Value of a Hotel Management Degree



What is a degree in hotel management?

Bachelor's programs in hotel management typically feature coursework in marketing, accounting, and lodging management. Programs may also require an internship.




Which degree is best for hotel management?

Prospective students without college experience should consider bachelor's in hotel management programs. Experienced managers often return to school to earn a master's in hospitality.




How long does it take to get a hotel management degree?

Most full-time students earn their bachelor's degree in approximately four years. Part-time students typically need an additional 1-2 years. Some schools offer accelerated options for motivated degree-seekers.




Is a degree in hotel management worth it?

Potential benefits of earning a hotel management degree include obtaining a promotion faster than other employees, impressing prospective employers, and qualifying for raises.



Featured Online Programs
Find a program that meets your affordability, flexibility, and education needs through an accredited, online school.
Why Get a Degree in Hotel Management?
Students earning a hotel management degree online develop the skills that individuals typically hone during entry-level work in the field. Programs may feature one or more specialization areas, such as food service, resorts, or hotel chains. These options allow degree-seekers to customize their educational experience to their career goals. Students also gain transferable skills applicable to nearly all career paths.
Many online hotel management degree programs offer asynchronous courses. Degree-seekers learning asynchronously do not attend classes at specific times. Instead, they review materials and complete coursework around their work and personal schedules.
Online Guide to Accredited Colleges and Universities
How Much Does a Hotel Management Degree Cost?
The cost of earning a hotel management degree depends on factors including whether the student attends a public or private school. Public schools usually charge reduced tuition rates to in-state learners. However, many out-of-state public institutions offer in-state tuition rates to all online students.
Online hotel management degree programs often provide more affordable tuition rates and more financial benefits than on-campus options. For example, some schools exempt online degree-seekers from specific fees. School websites typically list these and other exemptions on their financial aid page. Distance learners may also save money on commuting costs, on-campus housing, and meal plans.
Students may reduce the cost of tuition considerably through institutional financial aid packages. This aid supports students with a specific major or an excellent high school or undergraduate GPA. Many institutional grants and scholarships do not require a separate application and may renew as long as recipients remain in good academic standing.
Calculating the Cost of a College Degree
Prospective students researching hotel management programs should understand how much they can pay out of pocket for a college education. The calculation tool below helps learners determine their maximum monthly contribution. The tool compares the user's cost of tuition to their expected cost of living, salary, and financial aid.
College Affordability Calculator
Break down your current financial situation, and receive a college tuition estimate you can afford to pay.
How Much Do Hotel Management Majors Make?
Although the median salary for hotel managers is $56,670 per year, according to the BLS, recent college graduates often earn less. The lowest 10% of workers in this field earn less than $32,980 per year. However, experienced professionals may make more than $108,060 per year, depending on their employer. Managers who work for hotels earn approximately $2,620 more annually than those working at recreational vehicle parks.
Geographic location affects salary significantly. Managers in the District of Columbia, Colorado, and New Jersey earn salaries more than $38,000 higher than the median. Workers in Hawaii and Northern Carolina also make more than lodging managers in other states. However, many of these states feature a high cost of living.
Employees of national or international hotel chains often earn the highest salaries in the field. Large companies not only pay more but typically provide additional avenues for professional growth. Hotel managers can also earn professional certifications to increase their job prospects and qualify for higher salaries.
Courses in Hotel Management
Hotel management degree programs emphasize the skills that employers expect recent graduates to possess, such as effective communication, decision-making, and problem-solving abilities. The top programs generally require an experiential learning component, such as an internship at a local hotel or inn. Other curriculum highlights include general education courses in rhetoric, natural science, and economics.
The following sample curriculum introduces three hotel management core courses. These and other requirements introduce students to various facets of the field. Learners should contact an academic advisor at their prospective school for details about how the program's curriculum prepares degree-seekers for careers. Program websites may also contain in-depth curriculum information.



Food Service in Hospitality and Tourism

Most hotels offer food services such as a breakfast buffet or on-site restaurants. Hotel managers must understand how these operations complement and interact with other hotel departments. Course topics include relevant regulations and laws, and learners explore financial planning and menu development. This knowledge helps professionals offer culinary options aligning with customers' desires.




Managing the Hotel Guest Experience

A successful hotel inspires guests to return for multiple visits. Hotel managers ensure their establishment offers guests an excellent experience. These professionals mentor front-of-house staff, coordinate advertising campaigns, and monitor room cleanliness. This course also prepares students to troubleshoot problems, such as accommodating late guests and issuing refunds.




Hospitality Strategic Marketing

Students in this class learn to develop successful advertising campaigns. Degree-seekers create sample advertising campaigns incorporating organizational buying, strategic planning, and consumer outreach. These projects may require students to create websites, email campaigns, and television scripts. Hotel management professionals use these techniques to attract and retain guests.



Certifications and Licensure for Hotel Management
Professionals often need more than a hotel management degree to stand out in the job market. With the BLS projecting a decline in available positions in the field, aspiring hotel managers can earn professional certifications to improve their marketability. Typical certification requirements include a college degree, professional experience, and a passing exam score.
Certified Professional in Catering and Events
---
This credential demonstrates honed skills in eight core competencies, including accounting, food production, and human resources. Candidates must have at least three years of experience and at least 30 professional development hours. The required exam includes 175 multiple-choice questions, and the National Association for Catering and Events provides candidates with study materials.
Certified Rooms Division Executive
---
The American Hotel and Lodging Educational Institute (AHLEI) administers this certification to top professionals managing front-of-house staff. Applicants must have at least one year of management experience and must pass a proctored examination. AHLEI members receive a 20% discount, and certified professionals must renew their credential every five years.
Destination Management Certified Professional
---
The Association of Destination Management Executives International awards this credential to professionals with at least three years of experience. Candidates submit a resume, proof of competencies, and two recommendation letters. Individuals must also pass the certification examination within two years of applying. Association members receive a 33% discount.
Scholarships for Hotel Management
Students earning their hotel management degree online often save money on tuition. However, many learners still need financial aid to avoid debt. Scholarships such as those below support hotel management majors and other degree-seekers preparing for hospitality careers. Students should review the latest application requirements before applying for scholarships.



AHLA Foundation Scholarship

Who Can Apply: Undergraduate students majoring in a hospitality-related subject can apply for this award from the American Hotel and Lodging Association Foundation. The scholarship committee considers each applicant's financial need, GPA, and extracurricular activities. The 2021 application window opens in November.

Amount: Varies

IFA Foundation Scholarships

Who Can Apply: Learners pursuing an undergraduate degree in hotel management, hospitality, or a related field may qualify for one of the IFA Foundation's four annual scholarships. Scholarship recipients agree to attend the International Franchise Association's annual convention.

Amount: Varies

NEWH Scholarships

Who Can Apply: The Network of Executive Women in Hospitality offers 10 scholarships for hotel and hospitality management students. Application requirements include a minimum 3.0 GPA, financial need, and three recommendation letters. Application windows open in the spring and fall.

Amount: Varies



Best Online Hotel Management Degrees 2021
Florida International University

Florida International University's Chaplin School of Hospitality & Tourism offers a fully online Bachelor of Science in Hospitality Management for students interested in working in the international hotel, hospitality and tourism industry. The program has a strong focus on hospitality business management. The program requires the completion of 120 credits, which includes 60 program credits and 60 university core credits. Program credits include 27 Hospitality Core courses (e.g., Hospitality Information Technology, Hospitality Industry Law and Lodging Operations Control), 21 concentration credits and 12 elective credits. Program concentrations include Beverage Management, Restaurant/Foodservice Management, Culinary Management, Hotel/Lodging Management, Event Management and Travel and Tourism Management. The program requires 1,000 hours of hospitality-related internship/work hours, 500 of which must be completed while enrolled in FIU. For students interested in pursuing a master's degree, FIU also offers a combined bachelor's and master's degree to complete both at an accelerated pace. Students may apply for fall, spring or summer terms, and should send transcripts and test scores (those transferring more than 60 college credits do not need to submit test scores).

Northern Arizona University

Northern Arizona University's online Bachelor of Science in Hotel and Restaurant Management focuses on providing students with a liberal arts foundation combined with skills-based coursework to prepare them for careers in the hospitality industry. Acknowledging the diverse and international nature of the business, the program requires 2 semesters of a modern language so graduates are prepared to work in bilingual environments. Students gain a foundation in management theories and operational competencies in the 120 units of coursework. The hospitality administration core coursework consists of 45 units and includes courses such as Hotel Operations and Management, Hospitality Leadership and Ethics, Facilities & Sustainable Management of Hotels and Hospitality Marketing. Additionally, 12 units of business core courses and 15 units of concentration units are required. All students are also required to complete 1,200 hours of an internship in the field.

University of Wisconsin-Stout

The University of Wisconsin-Stout's online Bachelor of Science in Restaurant and Tourism Management program is taught by experienced industry professionals. Students must complete 120 credits to graduate, including 40 general education credits, 68 professional studies credits (including operations, organizational and fiscal management coursework) and 12 credits of professionally focused electives (or "selectives' as the program calls them). All students must also complete an internship or "co-op' experience where they put their coursework into practice. UW-Stout boasts 100 agreements with hospitality businesses around the U.S. and world for internship experiences, and a large global network of alumni who are well positioned to hire graduates. The university's 2016-2017 employment report notes that 100% of their 99 Hotel, Restaurant and Tourism Management graduates found employment.

University of Massachusetts-Amherst

University of Massachusetts-Amherst's Isenberg School of Management offers an online Bachelor of Science in Hospitality and Tourism Management program as a way for students to complete their degree after earning an associate degree. The program seeks to prepare students for management-level positions in areas like human resources, hotel management and marketing management within the hospitality industry. Students must have a minimum of 27 transferable credits from a regionally accredited institution to enroll in the program. Most accepted students have a 3.0 GPA or higher, but that is not a requirement. To graduate with the bachelor's degree, students must complete 120 credit hours (this includes the transfer credits). Students must complete 12 general education courses, 9 business courses (e.g., Corporate Finance, Fundamentals of Marketing and Management Communications), 8 hospitality and tourism management courses (e.g., Lodging Operations Management, Service Experience Management, Human Resource Management and Hospitality & Tourism Law) and 5 upper level hospitality and tourism electives. The program has a variety of opportunities for students to engage within the industry including interaction with academic advisors with years of experience in the field, engagement with professional organizations and a career center that serves online students.

Missouri State University

Missouri State University's online Bachelor of Applied Science in Hospitality Leadership program offers students with a related associate degree an opportunity to complete their bachelor's degree completely online. Applicants must have an AAS in hospitality or culinary arts. Graduates of the program are well positioned for managerial positions in hotels, resorts and other hospitality industries. A total of 40 upper division credit hours are required in courses covering diverse subjects, including lodging, food preparation, safety and sanitation, marketing, financial analysis and human resources. Students may take 12 credit hours of upper division electives within the major and 7 additional hours of approved upper division electives. A capstone experience is required senior year. It includes a leadership course and a 750-hour paid internship in which the student gets experience in at least 3 different positions. The program boasts a vast alumni network (including those who were hired in managerial positions within companies such as Renaissance Hotels and Resorts, Wyndham Vacation Ownership, Doubletree Hotels and Embassy Suites Hotels), which can help students enter and grow in the field.

North Carolina Central University

North Carolina Central University's School of Business offers an online B.S. in Hospitality and Tourism Administration that seeks to prepare students for entry-level managerial positions in hospitality and tourism. To graduate, students must complete 128 credit hours of coursework (the last 30 hours of which must be completed at NCCU) with a cumulative GPA of at least 2.0. Major requirements make up 55 credits of coursework in classes such as Lodging Management and Operations, Procurement in Hotels and Restaurants, Hospitality Sales and Marketing and Hospitality Facilities Management. Students are required to complete a 1,000-hour internship in a relevant field. The University notes that program graduates enjoy a high job placement rate each year. Graduates have gone on to work in a wide range of hospitality industries, including lodging, event management, cruise lines and food service.

Utah Valley University's Woodbury School of Business offers an online B.S. in Business Management with a Hospitality Management emphasis. Through flexible, online coursework, the program provides a streamlined path toward a career in hotel and hospitality management. The 120-credit-hour graduation requirement includes 35 credits of general education requirements, 45 credits of business core coursework, 13 elective credits and 27 credits specific to hospitality management. Because the emphasis forms part of a bachelor's in business, the core courses prepare students for the managerial aspects of hotel management. Examples of business core courses include Financial Accounting, Principles of Finance and Principles of Marketing. Core emphasis requirements include courses such as Survey of International Business, Marketing of Hospitality Services and Hospitality Strategic Management. The 6-credit internship requirement gives students the opportunity to apply the skills learned in the classroom directly in the field.

South Seattle College offers a Bachelor of Applied Hospitality Management degree program to students who have already earned an Applied Science degree. The program covers a wide range of hospitality industry issues including human resources, marketing, hotel operation and travel to prepare graduates for advancement, regardless of the specific career track they choose. To be admitted, students must already possess an associate degree from a regionally accredited institution in a relevant area of study, such as accounting, hospitality, wine technology or business management. Within the program, students must complete 90 credit hours, 30 of which are general education requirements (e.g., English Composition, Public Speaking and Diversity and Culture in Global Travel and Tourism) and 60 credits of core requirements (e.g., Lodging Operations, Hospitality Marketing and Human Resource Management). A number of classes are offered online. Students must maintain a cumulative GPA of 2.5 throughout the program, and are required to complete an internship designed to build hands-on experience in the subjects learned through the program.

Fort Hays State University

Fort Hays State University's Bachelor of Science in Tourism and Hospitality Management combines a focus on working in the travel and tourism industry with the practical elements of business. The Department of Applied Business Studies emphasizes hands-on, real world experiences where students can engage in the day-to-day essentials of hospitality management and tourism through the coursework. The online program requires 65 credit hours of program-specific coursework, along with 55 general education credits, which may be transferred from previous studies to complete the bachelor's 120-credit-hour requirement. Students must choose one of 3 concentrations Hospitality Operations, Health & Wellness Tourism or Events Management and complete 12 credit hours of coursework in that area. Students must also complete an internship relevant to their coursework.

East Carolina University's B.S. in Hospitality Management places a strong emphasis on business management and administration to prepare students for upper management-level positions in the industry. The degree completion component of the program can be completed 100% online. With transfer credits from an associate degree, students must complete 126 semester hours of coursework. Transfer students should have a GPA of 2.5 or higher in their prior college-level coursework. Students must also minor in business administration along with the required hospitality coursework. The hospitality core includes 45 semester hours in courses such as Multicultural Hospitality Management, Dimensions of Tourism, Hospitality Law and Hospitality Resources Management. Additionally, students must complete 18 semester hours in 1 of the 3 concentration areas (Lodging Management, Food and Beverage Management or Convention and Special Events Management). The Lodging Management concentration area (which would be ideal for students interested in hotel management) includes courses such as Lodging Revenue Management and Advanced Food Production & Service Management. The program also requires a field experience or internship in lodging management where students must complete 400 of work hours to graduate.

California State University-East Bay

California State University-East Bay offers a B.S. in Hospitality and Tourism for students wishing to prepare for entry-level management positions in the hotel industry, tourism, food service and restaurants or event management. The program is offered on campus, online or in a hybrid format. Both freshman-entry and transfer students can enroll in the program. Applicants should submit transcripts and test scores. While transfer students may bring in general education credits from another accredited school, the major requirements remain the same as freshman-entry students. Graduation requires completion of 180 units, including prerequisite courses (Introduction to Leisure and Hospitality, Computer in Hospitality and Leisure and Philosophy of Leisure), core classes (e.g., Service Learning in Leadership, Hospitality & Leisure, Evaluation and Research in Leisure and Hospitality and Social Justice in Leisure and Hospitality), and hospitality-specific courses (e.g., Business Communication, Fiscal Leadership for Operational Managers and Hospitality Law). The program also requires an internship course in which students complete a semester-long hospitality internship. While students are responsible for finding their own internships, program supervisors can help the student find the best placement opportunity.

For students who have already earned an associate degree in hospitality services, tourism or other related fields, Granite State College offers a fully online Service and Hospitality bachelor's degree completion program. The program emphasizes the array of skills needed to succeed in the hospitality industry, including project management, leadership, communications, public relations and marketing. While 120 credits are required to complete this bachelor's degree, the hospitality program accepts the entirety of transfer students' associate degree credits as long as 30 credits are completed at Granite State College prior to graduating. About 85% of students in the program are transfer students, who benefit from a number of pathways to transfer credits, including demonstrated prior learning for those students already working in the field. Hospitality management foundation courses (of which 16 credit hours of upper level major courses are required) include Hotel and Restaurant Management, Food Service Systems and Control, Sustainable Tourism, Organizational Behavior and Quality Management. The goal of the program is to build on students' existing expertise to position them for management-level jobs in hospitality.

Everglades University offers an online or hybrid bachelor's degree in hospitality management to students interested in careers in the service and hospitality industry. The program can be completed in less than 4 years and can be completed sooner if a student applies previous credit toward their degree. Online classes start on a monthly basis so students can start their degree on their own schedule. Graduates from the online Bachelor of Science in Hospitality Management program can pursue careers as supervisors, managers, assistant managers and other administrators in the service, hospitality and tourism industries. There are a range of student services available at EU, including academic advising and job placement resources.Military personnel, veterans and their spouses can apply their military benefits toward paying for their degree. Online students are able to apply for financial aid and can speak with the Financial Services Department to ensure they receive the aid they need.

Charleston Southern University

University of the Southwest

Webber International University
See Our Rankings Methodology
Six of Pennsylvania's 14 state-run universities will merge into two schools for the 2022-23 academic year. Under the plan, California, Clarion, and Edinboro will become one university with three campuses...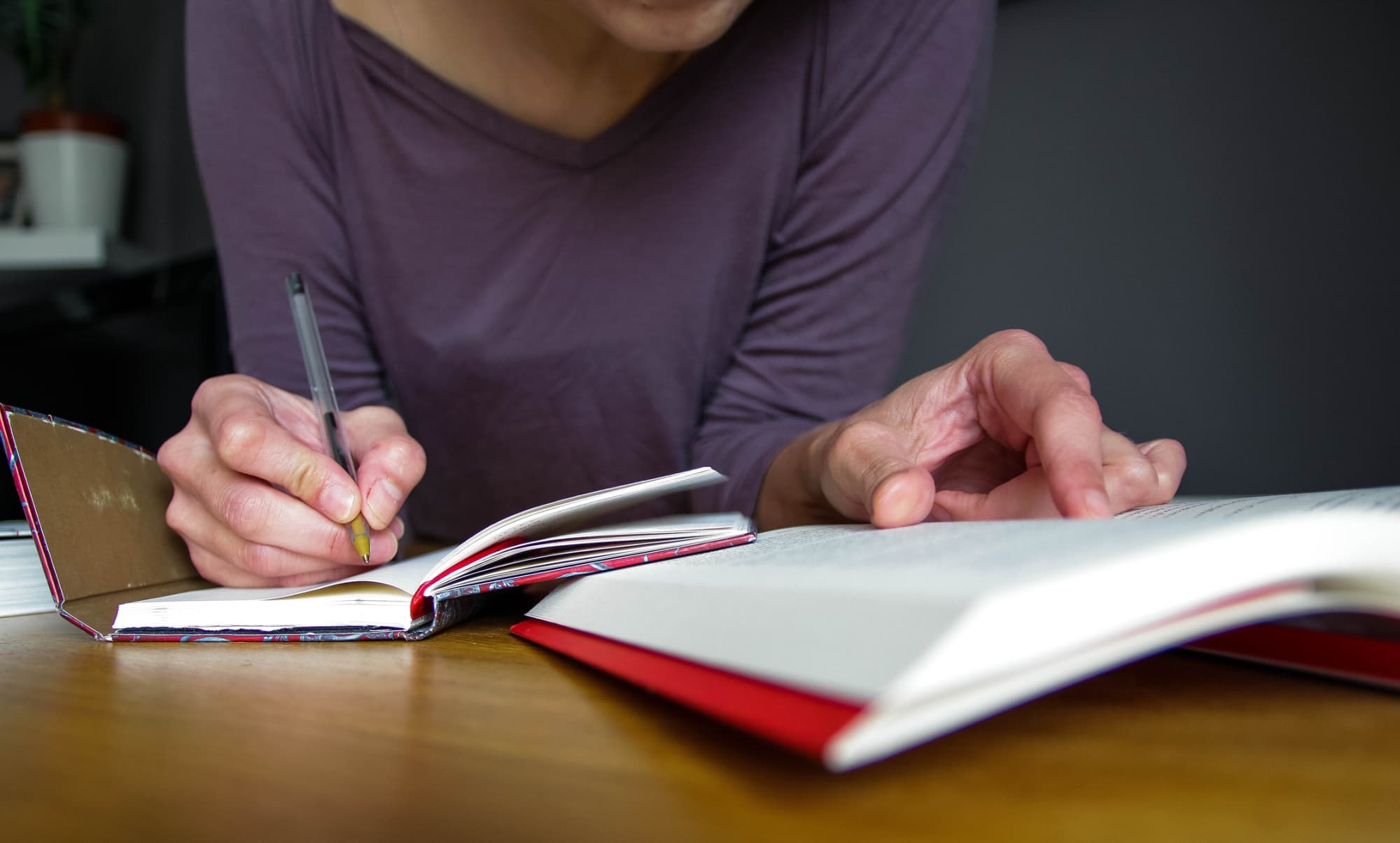 Welcome to our new series about personal student loan repayment. We'll be sharing how people got out of debt, whether it was through loan forgiveness, steady payments, or outside help....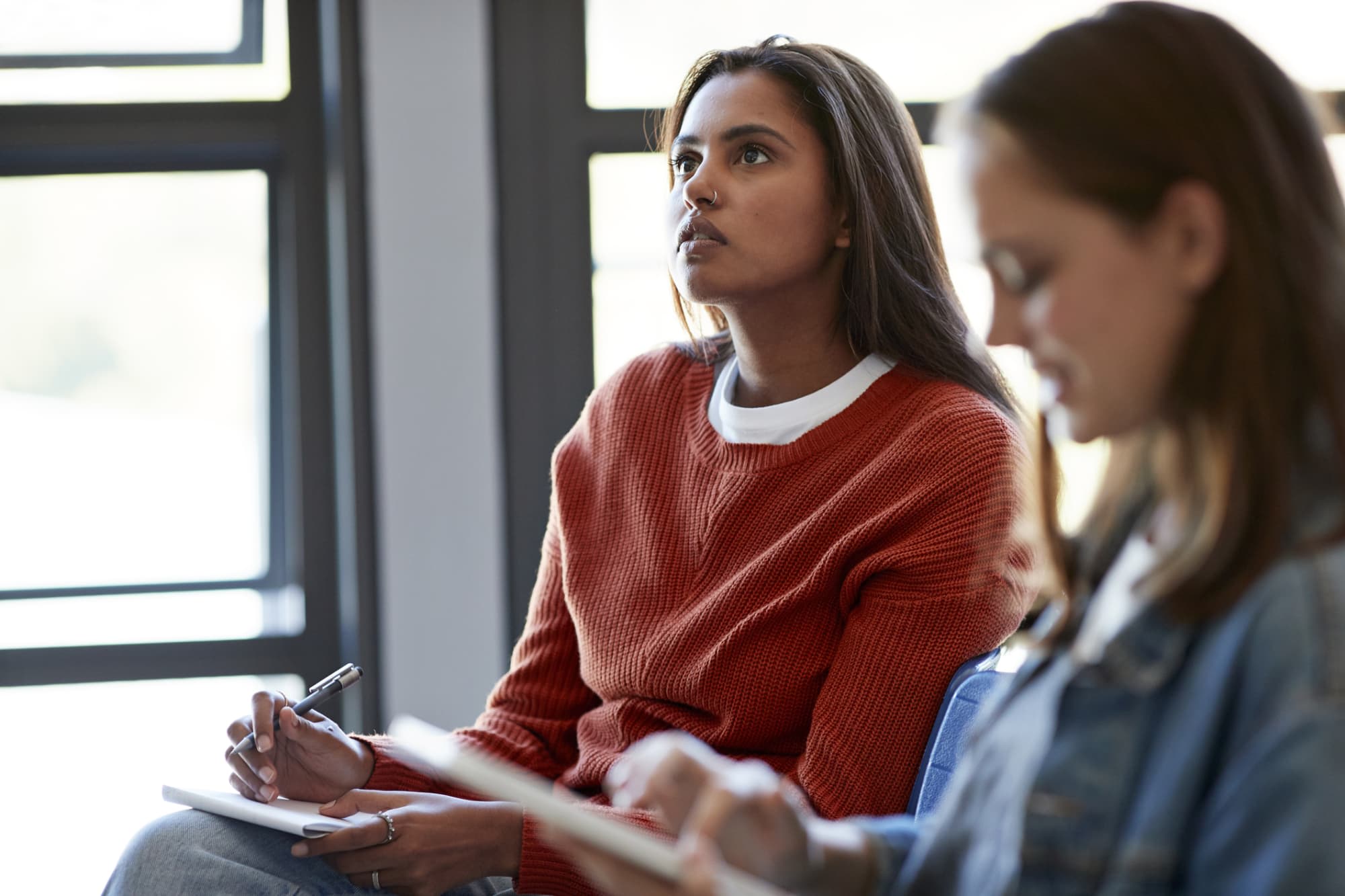 Prospective and current college students can use the FAFSA application to determine their eligibility for federal financial aid. Another popular financial aid form includes the CSS Profile, which 400 colleges and universities use to award need-based institutional aid. The following sections break down the differences between the two applications, instructions for filling them out, and […]
Search for Online Colleges by Subject
Discover schools with the programs and courses you're interested in, and start learning today.