AffordableCollegesOnline.org is an advertising-supported site. Featured or trusted partner programs and all school search, finder, or match results are for schools that compensate us. This compensation does not influence our school rankings, resource guides, or other editorially-independent information published on this site.
Are you ready to find your fit?
Each year, thousands of students earn certificates in healthcare, business, and engineering technology.
A certificate offers short-term, focused training in a particular subject. Compared to an associate or bachelor's degree, which require general education courses, certificate programs take significantly less time.
Several career paths with a certificate offer higher earning potential than a degree. For example, aircraft mechanics typically hold a certificate and earn a median annual salary of over $64,000.
While higher educational attainment correlates with higher income, the relationship varies widely depending on the field and job title. If you are asking questions like, "How much can I make with a certificate? Should I earn an associate degree? Should I earn a bachelor's degree?" then this article will help answer your questions.
What Is the Difference Between a Certificate and a License?
A certificate program trains students in a particular subject, while a license verifies their knowledge or skills.
While schools grant certificates, government agencies typically manage the licensing process. For example, many teachers earn a teaching certificate from a college and also hold a teaching license issued by their state. In general, certificates offer educational training while licenses legally permit professionals to work in that field.
Some positions require a certificate and a license. For example, ship captains typically need a certificate and a license from the U.S. Coast Guard. Many healthcare positions also require a license, such as a registered nurse license or an emergency medical technician license. In these fields, professionals typically complete their certificate and then apply for a license.
The Most Popular Fields for Certificate-Holders
Professionals earn certificates in many different fields. According to a 2015 report from the National Center for Education Statistics (NCES), the most popular fields for certificates include business, healthcare, and mechanical or industrial technology.
Popular Fields for Certificate-Holders:
Business, management, marketing, and support services
Health professions and related programs (specifically, nursing)
Liberal arts and sciences, general studies, and humanities
Mechanic and repair technologies/technicians
Precision production
Within these broad fields, students pursue certificates in many specialties. For example, within the healthcare sector, students often train in nursing, emergency medical services, or medical assisting. Certificates also train healthcare professionals in dental assisting, medical lab science, and practical nursing. Short-term certificates, like a certificate in phlebotomy, help healthcare professionals specialize their skills.
Within the business field, professionals pursue certificates in business administration, business support and assistant services, and accounting. Many administrative assistants, bookkeepers, and office managers hold a business certificate. A liberal arts certificate prepares graduates for further education and helps professionals increase their earning potential.
Many mechanic and repair technicians in automotives, transportation, and aviation also pursue careers with a certificate. In the precision production field, students train in woodworking, boilermaker, and plastic machine working.
Other popular certificates include law enforcement and firefighting, legal services, the culinary arts, and computer and information sciences.
The Highest-Paying Occupations for Certificate-Holders
On average, men with a bachelor's degree earn $71,990 while women with a bachelor's degree earn $52,440 according to NCES. However, many professionals without a bachelor's degree earn above-average salaries with a certificate in a high-demand field.
Many of these jobs come in industrial and mechanical fields. For example, electrical repairers who specialize in substations and ship engineers both rank among the highest-paid certificate occupations.
| Career | Median Annual Salary |
| --- | --- |
| Electrical and Electronics Repairers, Powerhouse, Substation, and Relay | $78,410 |
| First-line Supervisors of Firefighting and Prevention Workers | $76,170 |
| Ship Engineers | $73,110 |
| Captains, Mates, and Pilots of Water Vessels | $70,920 |
| Insurance Appraisers, Auto Damage | $62,100 |
| Aircraft Mechanics and Service Technicians | $61,020 |
| Electrical and Electronics Installers and Repairers, Transportation Equipment | $60,840 |
Source: Bureau of Labor Statistics
Electrical and electronics repairers inspect and test electrical equipment. They also conduct routine maintenance and identify any malfunctions or problems that require repairs. They solve any equipment problems to keep stations running. Electrical and electronics repairers also keep detailed records on their tests and repairs.
Firefighting and prevention supervisors oversee firefights working to control and prevent municipal and forest fires. They communicate with dispatch centers and front-line firefighters to control fires. First-line supervisors also act as the lead for an engine or fire crew. They also lead rescue efforts and provide emergency medical services.
Ship engineers supervise crews that operate and maintain ship equipment, including engines, boilers, and electrical equipment. They regulate power transmissions and run the engines, maintain and repair ship equipment, and work with other crew members to keep the ship running. Ship engineers also work in ports.
Ship captains and pilots oversee operations on water vessels like tugboats and ferryboats. They steer the vessel using tools like depth finders and radars. Captains also dock vessels and adjust their operation based on weather conditions. Ship captains must hold a license from the U.S. Coast Guard.
Automobile appraisers evaluate vehicle damage to determine the total repair costs for insurance companies. They conduct examinations on damaged vehicles to determine whether to pay out an insurance claim or offer market value for the vehicle. Appraisers then complete insurance forms that include cost estimates and recommendations. Auto appraisers also work with repair shops to negotiate costs.
Aircraft mechanics examine and inspect aircraft parts to conduct maintenance and repairs. They ensure that hydraulic systems, landing gear, and aircraft engines meet safety regulations. Mechanics and service technicians keep records on repairs. They often specialize in helicopters or aircraft engines.
Electrical and electronics professionals who specialize in transportation equipment install, maintain, and repair mobile electronics communication equipment. This includes sonar equipment, navigation systems, and surveillance systems used on trains, watercraft, and other transportation equipment. They test and diagnose malfunctions, conduct repairs, and ensure the proper functioning of equipment.
How to Earn a Certificate
Many institutions offer certificate programs, including public community colleges, private trade and vocational schools, and even some four-year universities. Nearly all certificate-holders attend a public two-year school or a private for-profit according to the Center on Education and the Workforce (CEW).
Certificate programs often provide part-time or accelerated options to meet the schedule needs of students. Many schools design their programs for working professionals.
When choosing a school, always check if the program meets high standards for education. Look for accredited schools that hold endorsements from professional organizations in the field. Research graduation rates, professional exam pass rates, and employment information to find a reputable program.
How Long Does It Take to Earn a Certificate?
Students earn a certificate in as little as a few months or as long as four years. A majority of certificate programs (54%) take less than one year to complete according to CEW. An additional 41% of certificate programs take 1-2 years. Overall, 95% of certificates take less than two years.
The length of a certificate program depends on the field of study. Many healthcare certificates require more than one year, while police and protective services certificates generally take less than one year.
How Much Does It Cost to Earn a Certificate?
The cost of a certificate varies depending on the program and institution. For example, enrolling at a public two-year college costs around $6,780 per year according to CEW. In contrast, two-year, for-profit institutions cost $19,635 per year on average.
The length of a certificate program also affects the total cost. At institutions that charge tuition by the credit, programs that require fewer credits cost less.
Finally, financial aid affects the total cost of a certificate. Students who qualify for a federal grant can potentially cover the cost of their program.
How Can I Pay for a Certificate Program?
Students enrolled in a certificate program qualify for many of the same financial aid opportunities as degree-seeking students. For example, certificate students often receive a federal Pell Grant by meeting income eligibility requirements. Many scholarships award funds to students in vocational and technical fields. Certificate students also qualify for federal student loans.
These forms of financial aid usually require applicants to meet income requirements, attend an accredited school, and fill out the FAFSA.
Employer assistance programs also help learners pay for a certificate. This option particularly benefits professionals earning a certificate in their current field or a related area to advance their career.
Many certificate programs offer part-time enrollment options to allow students to work while completing their education. Part-time enrollment allows professionals to budget for the cost of their program and continue earning a paycheck while pursuing their certificate.
Cost-Benefit Analysis of Earning a Certificate
Earning a certificate helps professionals qualify for more jobs and increase their earning potential. But before enrolling in a certificate program, prospective students need to consider the costs and benefits of pursuing a certificate.
A certificate generally costs less than an associate or bachelor's degree. Completing a two-year associate degree at a community college costs $13,560 on average, while a one-year certificate at the same institution costs half that amount. The tuition and fees for a bachelor's degree range from $36,800 at a public university to $143,200 at a private university, according to NCES.
In addition to out-of-pocket costs, consider time away from the workforce. With most certificates taking less than one year, professionals enter their new field much faster than the four years required for a bachelor's degree.
Prospective students should also ask "how much can I make with a certificate in my field?" Examining salary data by degree offers a general picture of earnings with a certificate vs. an associate degree or bachelor's degree. Research data in your field to learn more about the earning potential with a certificate.
Consider job satisfaction, work-life balance, and benefits to find the right educational path to reach your goals.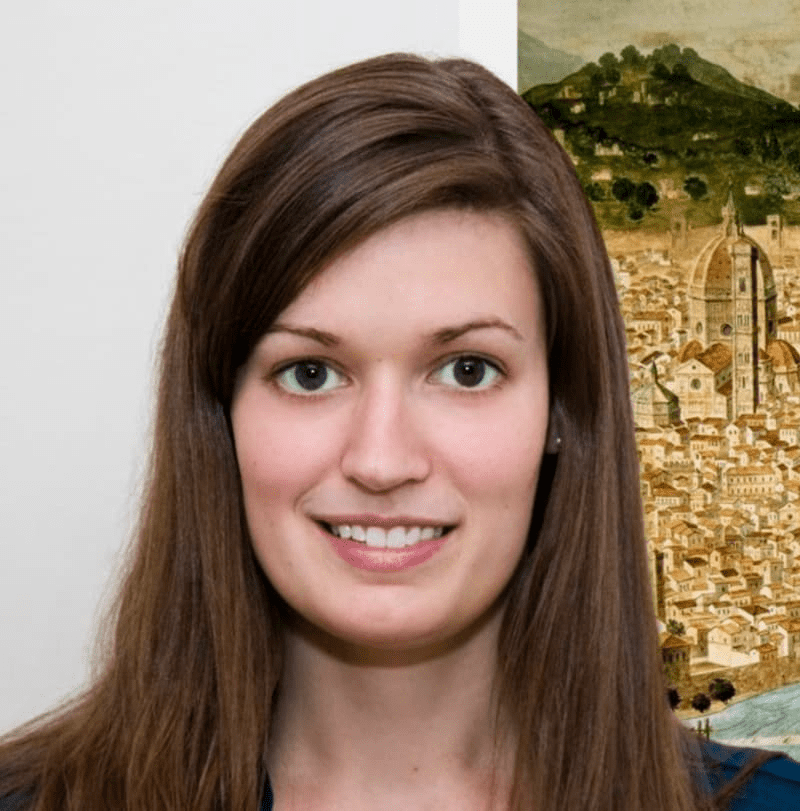 Genevieve Carlton
Genevieve Carlton holds a Ph.D. in history from Northwestern University and earned tenure as a history professor at the University of Louisville. An award-winning historian and writer, Genevieve has published multiple scholarly articles and a book with the University of Chicago Press. She currently works as a freelance writer and consultant.
Keep up with the latest
Never miss a detail on the news, trends, and policies that could directly impact your educational path.
AffordableCollegesOnline.org is an advertising-supported site. Featured or trusted partner programs and all school search, finder, or match results are for schools that compensate us. This compensation does not influence our school rankings, resource guides, or other editorially-independent information published on this site.
Do this for you
Explore your possibilities- find schools with programs you're interested in and clear a path for your future.