How To Budget For Income In College
AffordableCollegesOnline.org is an advertising-supported site. Featured or trusted partner programs and all school search, finder, or match results are for schools that compensate us. This compensation does not influence our school rankings, resource guides, or other editorially-independent information published on this site.
Are you ready to find your fit?
Income Interruption
Lost income can hit anyone at any time — but college students are particularly vulnerable to income disruptions or drops in pay. In 2020, more than half of young adults experienced job loss or a pay cut due to the COVID-19 pandemic. Many of them struggled to cover their bills. College students often work part-time jobs or possess less savings than older adults, making it harder to adapt to a drop in income.
As a college student, you may worry about what to do if your income is interrupted or what to do if you lose your job. In this guide, we walk through ways to reduce expenses and increase income, including requesting emergency assistance from your school and applying for more financial aid.
Draw on Your Savings and Assets
---
Saving before an income disruption gives people a cushion if they experience job loss or income loss. For example, even college students should create an emergency fund to cover unexpected expenses or income losses. By saving up 3-6 months of expenses, you can more easily manage income drops. Plus, planning ahead can decrease stress when wondering what to do for loss of income or what to do if you're laid off.
Other savings and assets include regular savings or checking accounts, credit cards, and retirement accounts. Make sure you understand the consequences of using different assets, however. Credit cards accrue interest, and a late or missed payment may trigger fees and negatively impact your credit score. Withdrawing money early from retirement accounts comes with hefty tax penalties.
In addition to drawing on savings, decreasing expenses and increasing income help people budget for interrupted income.
Prioritizing and cutting expenses can mean avoiding fees or debt due to disrupted income. For people with a budget, look at your discretionary spending and determine areas to trim, cut, or eliminate expenses.
If you do not normally maintain a budget, you might wonder how to budget when you lose your job. Start by listing all of your monthly expenses. Use your bank account transaction history, bills, or credit card to determine and categorize expenses. Common budget categories include housing costs, utilities, transportation, food, insurance, debt like student loan payments, and entertainment.
Prioritize your expenses into critical and discretionary categories and consider where to cut. For example, some college students successfully use a cash system for their discretionary expenses, and they set aside cash for entertainment or restaurant costs for the month. Learn more about budgeting for college students.
Contact Your Bill Providers
---
Rather than falling behind on bills and facing issues like late payments, fees, and a drop in credit score, contact your bill providers and ask about deferments or payment plans. These plans can make it easier to stay on top of your bills even during a period of lost income.
Which companies offer payment plans or deferments? Many public utilities offer these options, and some localities feature emergency assistance programs for utility bills. Medical providers may also offer payment options for medical bills. Subscription services, including gym memberships and streaming services, often let users temporarily suspend their service.
A curated list of your bills may help you determine whether you can cancel any of them. For bills that you cannot cancel, make a list of billing or customer service contact information and reach out to each bill provider to ask about repayment options.
Refinancing and Deferring Student Loans
Borrowers can lower or halt their student loan payments temporarily as a way to budget for loss of income. The federal student aid program offers deferment and forbearance programs that pause student loans, including after losing a job. During a deferment or forbearance period, borrowers do not make payments. However, both options come with downsides. Interest may continue to accrue, increasing the total loan payment.
The federal student aid program also offers an income-based repayment plan. These plans set the monthly payment based on the borrower's income. Some plans offer loan forgiveness options as well. Loan consolidation programs may also lower monthly payments or lock in a lower interest rate. Borrowers should contact their student loan provider to discuss their options.
What is Student Loan Deferment?
Student loan deferment temporarily halts monthly payments for a set time. During a deferment, interest may accrue. The federal aid program offers unemployment deferment on loans for up to three years.
Forbearance
Student loan forbearance temporarily suspends payments or decreases the monthly payment. However, interest accrues during forbearance and borrowers stop making progress toward any loan forgiveness program.
Government and community aid offers support during an income interruption. For example, government aid programs such as unemployment insurance and the ACA help workers experiencing job loss and a gap in their health insurance. Other federal programs include food assistance relief and the emergency rental assistance program. Many of these programs set eligibility requirements. For example, workers must meet minimum annual hour requirements to access unemployment benefits in their state.
In addition to government programs, local organizations offer aid. Community aid includes local food banks, charities, and mutual aid organizations. These programs provide food assistance and cash aid for college students experiencing lost income.
Finally, research aid programs for specific needs. Some organizations offer childcare aid for parents in need or aid for young adults who require financial assistance. Because aid programs vary widely depending on the area, students should research programs in their city and state.
Ask for Help from Family and Friends
---
Many people facing a loss of income turn to family and friends for help. A Bankrate survey found that 60% of Americans loan money to friends or family members. However, borrowing money comes with some drawbacks. A significant number of people who lend money never see it again, straining relationships.
Be very clear with family and friends about whether you want to borrow money or if you are asking for a gift. Do not promise to repay the money unless you feel confident you can meet that goal in a reasonable timeframe.
Resources for College Students
---
Lost income can be especially disruptive for college students. With tuition bills, living expenses, and textbook costs, undergraduates often struggle with how to deal with a loss of income. Fortunately, many colleges offer resources for students experiencing a disruption to their income.
Start with the financial aid office. Students can revise their FAFSA to report a decrease in their income, which may qualify them for additional grants and aid. Many financial aid offices work with students to take out loans to cover lost income. Even students not receiving financial aid may qualify for aid if they lose their job.
Student services can also help students connect with emergency aid programs. These programs provide short-term aid for those in need. For example, the University of Michigan offers emergency loans for learners experiencing a family emergency, unemployment, or other disruption. The program provides interest-free, short-term loans for up to 90 days.
Student organizations or support groups also offer assistance during periods of financial stress. Finally, consider speaking to professors. Many professors will connect students with discounted class materials or help them obtain free copies of required materials.
Finding supplementary income sources helps people dealing with lost income or interruption in their income. For example, many college students pursue part-time jobs or side gigs to supplement their income. Ridesharing, selling on ebay or etsy, or freelancing can bring in several hundred dollars each month. Grocery shopping and delivery services also supplement many people's income.
Before jumping into a side gig, consider the time and energy required. Some of these gigs require start-up costs. Rideshare jobs also require a car that meets the ridesharing organization's guidelines.
A side gig often cannot replace the lost income completely, but bringing in additional money during a period of job loss can ease the stress and help students gain new professional skills.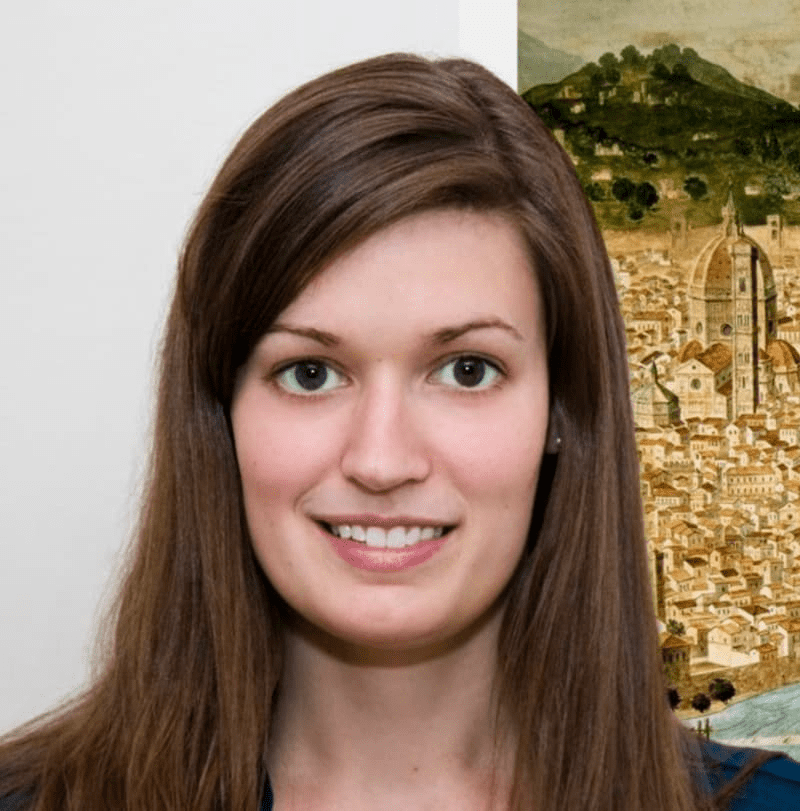 Genevieve Carlton
Genevieve Carlton holds a Ph.D. in history from Northwestern University and earned tenure as a history professor at the University of Louisville. An award-winning historian and writer, Genevieve has published multiple scholarly articles and a book with the University of Chicago Press. She currently works as a freelance writer and consultant.
Keep up with the latest
Never miss a detail on the news, trends, and policies that could directly impact your educational path.
AffordableCollegesOnline.org is an advertising-supported site. Featured or trusted partner programs and all school search, finder, or match results are for schools that compensate us. This compensation does not influence our school rankings, resource guides, or other editorially-independent information published on this site.
Do this for you
Explore your possibilities- find schools with programs you're interested in and clear a path for your future.