How to Travel Cheaply While Studying Abroad
By Genevieve Carlton
Published on July 29, 2021
AffordableCollegesOnline.org is an advertising-supported site. Featured or trusted partner programs and all school search, finder, or match results are for schools that compensate us. This compensation does not influence our school rankings, resource guides, or other editorially-independent information published on this site.
Are you ready to find your fit?
Traveling for Cheap is Always Best
Nearly 350,000 college students participated in study abroad programs in the 2018-19 school year. More than half traveled to Europe, while other popular destinations included Asia and South America.
College students considering study abroad programs often wonder how to afford trips abroad and seek ideas for traveling cheaply. On top of program costs, travelers must budget for food and entertainment, weekend trips, visits to nearby countries, and other travel expenses.
This guide explains how to travel cheaply during a study abroad program. By choosing an affordable program, researching scholarships, and saving up, students can better afford cheap travel while studying abroad.
Before Choosing a Study Abroad Program
Choosing an Affordable Program
Traveling cheaply starts with planning ahead. When considering a study abroad program, research your options and check the costs. By finding a cheap study abroad program, travelers free up funds for other expenses, like transportation and food.
Several factors affect the cost of a study abroad program, including program length and location. Longer programs typically cost more. A summer or semester study abroad program generally costs less than a full year abroad.
Location also plays a major role in costs. Generally, places with a higher cost of living like Western Europe cost more for study abroad. Areas with lower costs of living in Asia, Africa, and South America may offer more affordable options for students interested in traveling cheaply.
Finally, consider work-study programs. International programs with work components, such as teaching English abroad, usually cost less and may offer a stipend.
Applying for Scholarships
Many study-abroad students use scholarships to cover the cost of international travel. By applying for study abroad scholarships, travelers can lower their costs and set aside more money for recreation. Some scholarships fund students visiting certain countries, while others depend on the traveler's college, major, or interests.
In addition to study abroad scholarships, students can apply for regular scholarships to lower their college costs and allocate more funds toward their international travels. Our study abroad resource center offers tips on funding study abroad programs and finding scholarships.
Saving Up for Study Abroad
Saving for a study abroad program in advance helps students budget for their travels and avoid any unexpected expenses. What's the best way to save money to study abroad? First, students should research the costs associated with their program plus any additional expenses like entertainment and travel. Then, set aside money every month in a study abroad fund. Even starting small and saving $20 a month might cover food costs during a semester abroad.
Students should also contact their school's study abroad office for resources and assistance. Many offer financial aid and scholarships for students seeking cheap study abroad options.
Living and Traveling Cheaply Abroad
Getting Around
Most students pack their passports and board a plane to study internationally. But what about once you arrive in your new home country? How can travelers get around cheaply or pay for weekend trips during a study abroad program?
Start by researching public transit options. Most international cities offer strong public transit systems that serve local colleges. A transit pass could be the most affordable option for using buses, subways, and ferries abroad. Many transit systems offer student discounts, as do universities that host study abroad programs.
When planning weekend trips and short excursions, research bus and train options. Train tickets are affordable in many countries, particularly if you book a second-class ticket. Plan trips around destinations that offer good public transit access.
For trips to more distant locations, consider trains or budget airlines. In Europe, for example, many budget airlines offer inexpensive tickets to tourist destinations. Watch out for budget options that seem affordable but include hidden costs, like high bag fees.
Experiences and Entertainment
Students sometimes book their plane tickets, buy a rail pass, and rent a hostel room, but forget to set aside money for recreation. Fortunately, travelers can find affordable options when studying abroad.
For example, instead of budgeting money for restaurants every day, consider shopping at grocery stores and cooking at home. Coordinate with other students to share food costs. Budget for less-expensive options, like a slice of pizza in Rome, takeaway fish and chips in London, or dumplings in Beijing. Shop like a local by researching norms around haggling and tipping.
International destinations offer many free activities, including strolling through town, visiting free museums, hiking, and visiting the beach. Libraries are free to visit and usually provide free Wi-Fi. Research student discounts at tourist attractions or discount passes to gain entry to multiple sights.
Lodging
International travelers usually spend most of their money on lodging. Finding affordable lodging abroad can significantly reduce costs. Students wondering how to afford trips abroad should lock in their housing early. This can free up extra money for dining, travel, and entertainment.
Hostels are the mainstay of affordable travel options around the world. Hostels offer short-term, shared housing, often in dorm-style settings. A bunk bed in a European hostel might cost just $20 a night. Travelers in some parts of Asia can often rent a bed for $1 a night.
Several hostel chains serve major travel destinations in Europe, Asia, Africa, and South America. Students may save money by considering a hostel discount card or bargaining for a cheaper price.
Other lodging options include hotels and bed and breakfasts. In many parts of the world, these options offer affordable accommodations for students looking for cheap travel while studying abroad. Less common housing options include college dorms, farmstays, and monasteries.
Phone Service, Data, and Wi-Fi
Students traveling cheaply, particularly in study abroad programs, need internet access. Their courses may require them to log on and they will likely want to stay in touch with family back home. So how can students save money on communications while abroad?
Some phone plans offer roaming data or international plans. These options can add up quickly, particularly if plans charge a higher fee for roaming data. Check with your cell provider about using your current phone while abroad. Keep in mind that the easiest choice isn't usually the most cost effective.
You can also switch out your phone's SIM card for a local phone service. This gives you a local number and greatly reduces costs. You need an unlocked phone and should know that the new SIM card will change your number.
Travelers can also turn off cell service completely and rely on Wi-Fi. Countries worldwide increasingly offer free or low-cost Wi-Fi, so students should research availability before they travel with a tool like WiFi Map.
Additional Study Abroad Topics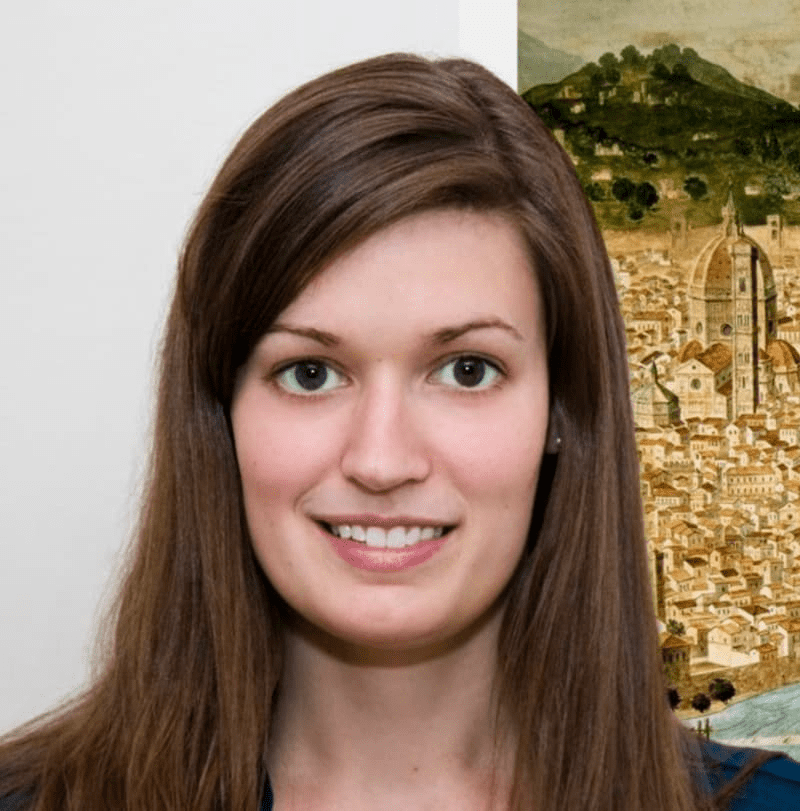 Genevieve Carlton
Genevieve Carlton holds a Ph.D. in history from Northwestern University and earned tenure as a history professor at the University of Louisville. An award-winning historian and writer, Genevieve has published multiple scholarly articles and a book with the University of Chicago Press. She currently works as a freelance writer and consultant.
Keep up with the latest
Never miss a detail on the news, trends, and policies that could directly impact your educational path.
AffordableCollegesOnline.org is an advertising-supported site. Featured or trusted partner programs and all school search, finder, or match results are for schools that compensate us. This compensation does not influence our school rankings, resource guides, or other editorially-independent information published on this site.
Do this for you
Explore your possibilities- find schools with programs you're interested in and clear a path for your future.