Retirement Plans Explained
By Genevieve Carlton
Published on June 24, 2021
AffordableCollegesOnline.org is an advertising-supported site. Featured or trusted partner programs and all school search, finder, or match results are for schools that compensate us. This compensation does not influence our school rankings, resource guides, or other editorially-independent information published on this site.
Are you ready to find your fit?
Retirement plans help savers cover their expenses after they retire. Making retirement contributions early in your career can make a significant impact on your financial future thanks to the power of compound growth. But what retirement plan makes the most sense for you? This guide outlines different retirement plans to help you find the plan best suited for your needs and goals.
FAQ
How many retirement plans can I have?
Savers can open multiple retirement accounts depending on their eligibility. For example, employees with a 401(k) option at work can also open an IRA.
How much should I save for retirement?
What can I do if I max out my 401(k)?
If you max out your 401(k), consider opening an IRA or contributing to a health savings account. Some employers also let employees make after-tax contributions to their 401(k).
How do I choose a retirement plan?
The right retirement plan depends on your employment situation, savings goals, and age. Visit a financial planner for advice on the best plan for your unique needs.
Retirement plans represent one of the best ways to save for long-term goals, and you can use them for more than your retirement. Savers can withdraw retirement savings to pay for college, large purchases like a mortgage, and other qualifying expenses.
Most retirement plans offer incentives for savers, including the ability to lower your taxes by making a before-tax retirement contribution. Other plans offer benefits like tax-free withdrawals, employer matches, and catch-up contributions for those over the age of 50.
However, choosing the right retirement plan requires careful thought and research. While retirement plans offer several benefits, including compound earnings, tax incentives, and payroll deductions, they also carry risks. Most retirement plans depend on stock market growth, so savers should consider their investment options.
What Types of Retirement Plans Are There?
---
With so many options, it can feel overwhelming to pick a retirement plan. An employer-sponsored plan depends on your employer, with different options for private sector companies and government jobs. Other plans serve self-employed individuals or anyone regardless of their employer. This section introduces different types of retirement plans, including the pros and cons of each option.
Employer-Sponsored Plans
A 401(k) plan offers tax advantages for employees and employers. Contributions to this plan lower the saver's taxable income, meaning they pay less in taxes. Employers may offer to match their employee's 401(k) contributions. Savers can direct the investment strategy for their retirement account. Companies sponsor these plans, so self-employed individuals must open a solo 401(k).
Pros: Employees can make automatic contributions through payroll deductions. Many private sector employers offer 401(k) plans.
Cons: Savers pay tax on the withdrawals, and early withdrawals trigger a penalty.
A Roth 401(k) blends features of a 401(k) and a Roth IRA. Employees and employers make contributions to this plan. Like a Roth IRA, contributions function as after-tax dollars. Savers who reach the eligibility age can make withdrawals without paying taxes. The plan appeals to employees who will pay taxes in a higher bracket by retirement age.
Pros: Savers can make tax-free withdrawals once they reach eligibility requirements. The annual contribution limit of $19,500 exceeds the $6,000 Roth IRA limit.
Cons: Roth 401(k) contributions do not lower tax liability.
A 403(b) retirement account lets employees save money for retirement. Available to public educators, government employees, and employees working for tax-exempt organizations, 403(b) plans operate much like 401(k) plans. However, savers with a 403(b) plan may have fewer investment options than those with a 401(k). Private sector employees cannot save with a 403(b). Each employer sets its own vesting schedule. Employers also make contributions.
Pros: Some 403(b) plans offer protections from creditors. Savers can make catch-up contributions.
Cons: A 403(b) plan is only available to a limited number of employees based on their employer. The plan offers limited investment options.
A 457(b) is a retirement plan for state and local government employees. The plan lets employees make pre-tax contributions to their retirement account. Some plans also offer an option to contribute after-tax money. Savers invest the money in annuities and mutual funds. Unlike a 401(k) plan, early withdrawals do not come with a 10% penalty.
Pros: Contributions lower the saver's taxable income. A 457(b) offers many mutual fund options to invest and does not charge a 10% penalty for early withdrawals.
Cons: Only certain employees may choose a 457(b), including state and local government employees and some nonprofit workers.
A simple IRA lets self-employed workers and small businesses save for retirement. SIMPLE stands for "savings incentive match plan for employees." Small business employers must contribute a flat 2% of employee compensation or up to 3% match for employee contributions. Employers and employees can lower their tax liability with contributions. Like other types of IRAs, early withdrawals carry a penalty and trigger taxes.
Pros: Simple IRAs allow employees to benefit from employer matches and offer a $3,000 catch-up benefit for savers 50 and older.
Cons: The employee limit of $13,500 is lower than a solo 401(k) or an SEP IRA.
These plans give employees a set benefit based on their salary and length of employment. Employers fund the plans and invest the benefits until the employee reaches eligibility. Depending on the plan, employees may receive the benefit as an annuity or lump sum. With a defined benefit plan, employers must make up any shortfall based on slow growth or poor returns.
Pros: Defined benefit plans offer a guaranteed amount of money upon retirement. Surviving spouses may qualify for benefits.
Cons: Employers make investment decisions but also bear any risk. Most private sector employers do not offer defined benefit plans.
Federal employees participate in thrift savings plans (TSP), which operate similarly to a 401(k) plan. With a TSP, the federal government makes set contributions to the account. The plan offers six investing options, and employees can also contribute. In addition to making TSP contributions, savers can open an IRA.
Pros: The federal government makes contributions to the plan. Participants receive tax incentives when they contribute to their TSP plan.
Cons: The plan is limited to federal employees and members of the armed forces and features limited investment options compared to a 401(k) or IRA.
Profit sharing plans give employees a share of the company's profits. Employees receive a set percentage of annual profits. Also called a deferred profit sharing plan, these plans come with certain restrictions on withdrawing the money. Profit sharing plans give employees a stake in their company's performance and allow them to share in any profits.
Pros: Participants in profit sharing plans can also contribute to a 401(k) or IRA plan.
Cons: Employees cannot make contributions to a profit sharing plan. Companies set their own caps on profit sharing.
Employee Stock Ownership Plans
An employee stock ownership plan, or ESOP, gives employees an ownership interest in their company. Operated as a trust fund offered by the employer, ESOPs give employees shares in the organization's publicly traded stocks. Participants receive stock and become shareholders in the company. When the stock performs well, employees may receive a payout.
Pros: Employees can participate in an ESOP plan and other savings vehicles like a 401(k) or IRA. ESOP plans give employees power as shareholders.
Cons: A limited number of companies offer ESOP plans. Employees typically work for several years before their shares become fully vested.
In a pension plan, employers contribute money to a fund to cover the retirement costs of their employees. Some pension plans also allow employees to contribute money to their fund. Pension plans operate as defined-benefit or defined-contribution plans. In defined-benefit plans, employers promise a certain payout at retirement age. In defined-contribution plans, employers make a set contribution, and the total payout varies depending on investment performance.
Pros: Pension plans offer an employer-funded savings vehicle.
Cons: Pension plans are primarily available to public sector employees. Recipients must work for the employer for a minimum amount of time to receive the benefit.
A type of pension plan, cash-balance plans are defined benefit plans where an employer contributes money to their employee's retirement account. Employers promise a certain balance in the account at the time of their retirement. Under these plans, regardless of factors like market performance or investment risk, employees receive an agreed-upon amount when they reach retirement age.
Pros: Employees receive a fixed amount and may withdraw the money as an annual annuity or lump sum.
Cons: A limited number of employers offer cash-balance plans because employers must bear the risk of underperformance.
Nonqualified Deferred Compensation Plans
A nonqualified deferred compensation plan, or NQDC, allows employees to defer part of their salary until a later date. Savers do not pay federal income tax on the deferred earning until the plan distribution date. Typically reserved for corporate executives with significant earnings, NQDC plans particularly benefit those already maxing out their other retirement savings plans, like 401(k)s.
Pros: Savers can begin withdrawing money before retirement age. Deferring compensation lowers taxable income.
Cons: NQDC plans do not offer loans or rollover options. Employers may only offer deferred compensation plans to executives.
Other Plans
Also known as a traditional IRA, an individual retirement arrangement (IRA) offers tax advantages for savers. The money saved in a traditional IRA qualifies as a pre-tax contribution, lowering tax liability. Savers can make a retirement contribution of up to $6,000 per year, or $7,000 per year for those over 50 as a catch-up contribution. Savers with employer-sponsored plans may phase out of the traditional IRA tax deduction benefit.
Pros: IRA contributions lower taxable income and offer tax-deferred growth. There are no income limits to open a traditional IRA.
Cons: Savers pay income tax on their withdrawals. Early withdrawal triggers a 10% penalty and taxes.
An individual retirement account, Roth IRAs do not offer tax-deductible contributions. However, savers benefit from tax-free growth on their investment. In 2021, savers could contribute up to $6,000 annually, or $7,000 if 50 or older. Savers over the age of 59.5 who have held the account for five years can withdraw Roth IRA money without paying tax on the withdrawal.
Pros: The plan offers more flexible withdrawal rules than many other retirement plans, and tax-free distributions. Savers can use a Roth IRA in addition to a 401(k) or another retirement plan.
Cons: Roth IRAs do not lower tax liability, and they feature low annual limits and phase-out eligibility.
A solo 401(k), also known as an individual 401(k), lets individuals with no employees save money for retirement. Savers need an employer identification number to open a solo 401(k). As of 2021, savers can contribute up to $58,000 per year. Those over 50 can contribute an additional $6,500 each year.
Pros: Solo 401(k) plans have a much higher maximum contribution than a traditional 401(k). Pre-tax contributions lower tax liability.
Cons: Business owners with any full-time employees cannot use the plan. However, you can cover a spouse on the plan. Must have an employer identification number.
SEP plans help self-employed workers save for retirement. For example, freelancers and sole practitioners can save up to 25% of their compensation with a SEP IRA. As of 2021, qualifying savers can make a maximum contribution of $58,000. However, small business owners must make equal contributions for all employees when using this plan.
Pros: The cap for SEP contributions exceeds that of other IRAs and 401(k) plans. The plan also features before-tax contributions.
Cons: Self-employed workers with employees must contribute equally to all plans. Company employees cannot contribute to SEP IRAs.
In payroll deduction plans, employers withhold money as part of an employee's benefits. In addition to traditional retirement payroll deduction plans, such as a 401(k) or an IRA, employees can save for retirement in pre-tax health savings accounts (HSAs). Retirees can use their HSA to pay for medical expenses without paying tax on the growth.
Pros: Deduction plans offer one of the easiest ways to save. Many plans reduce tax liability and offer tax incentives on retirement-eligible withdrawals.
Cons: Savers must be on a company payroll, and the options vary depending on the company.
The right retirement plan depends on your circumstances. For employees, an employer-sponsored plan is typically ideal. With a 401(k) through your employer, for example, you can make pre-tax payroll deductions and benefit from employer matches.
Self-employed individuals can save for retirement through several different types of IRAs. SEP IRAs and solo 401(k)s offer much higher annual limits than traditional IRAs and 401(k)s.
Start by putting at least 10% of your pre-tax income into a retirement account. Ideally, you should save 15% or more of your income per year. Work your way up to a higher percentage by raising your retirement contribution each year or each time you receive a raise.
If you max out on your 401(k) or IRA contributions, consider other retirement options. Health savings plans, strategic investments, and annuities can also help you save for your future. Consider meeting with a financial advisor for specific recommendations.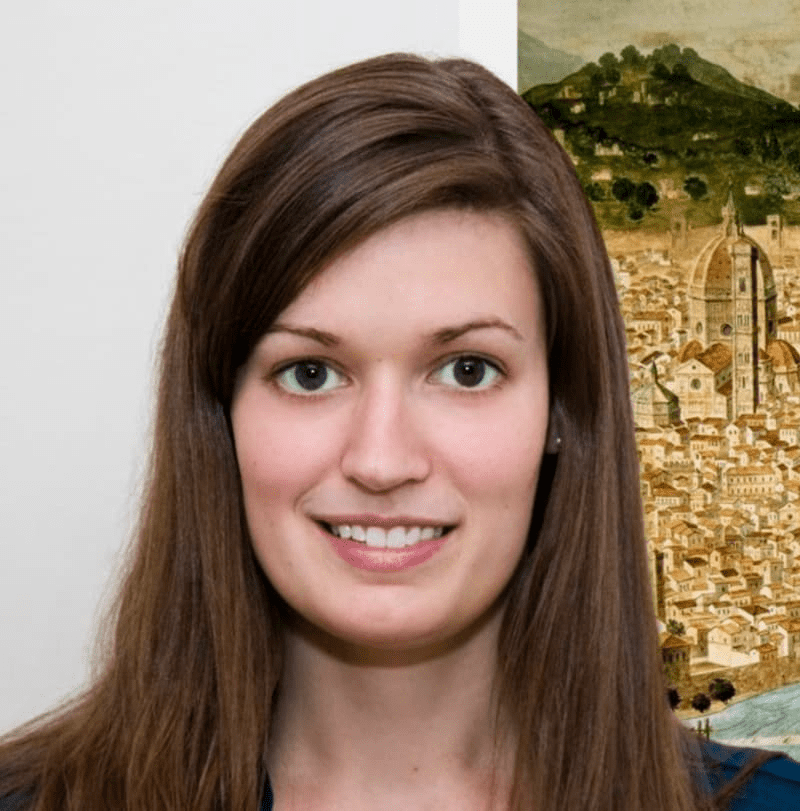 Genevieve Carlton
Genevieve Carlton holds a Ph.D. in history from Northwestern University and earned tenure as a history professor at the University of Louisville. An award-winning historian and writer, Genevieve has published multiple scholarly articles and a book with the University of Chicago Press. She currently works as a freelance writer and consultant.
Keep up with the latest
Never miss a detail on the news, trends, and policies that could directly impact your educational path.
AffordableCollegesOnline.org is an advertising-supported site. Featured or trusted partner programs and all school search, finder, or match results are for schools that compensate us. This compensation does not influence our school rankings, resource guides, or other editorially-independent information published on this site.
Do this for you
Explore your possibilities- find schools with programs you're interested in and clear a path for your future.