Does Wealth Affect Health?
AffordableCollegesOnline.org is an advertising-supported site. Featured or trusted partner programs and all school search, finder, or match results are for schools that compensate us. This compensation does not influence our school rankings, resource guides, or other editorially-independent information published on this site.
Are you ready to find your fit?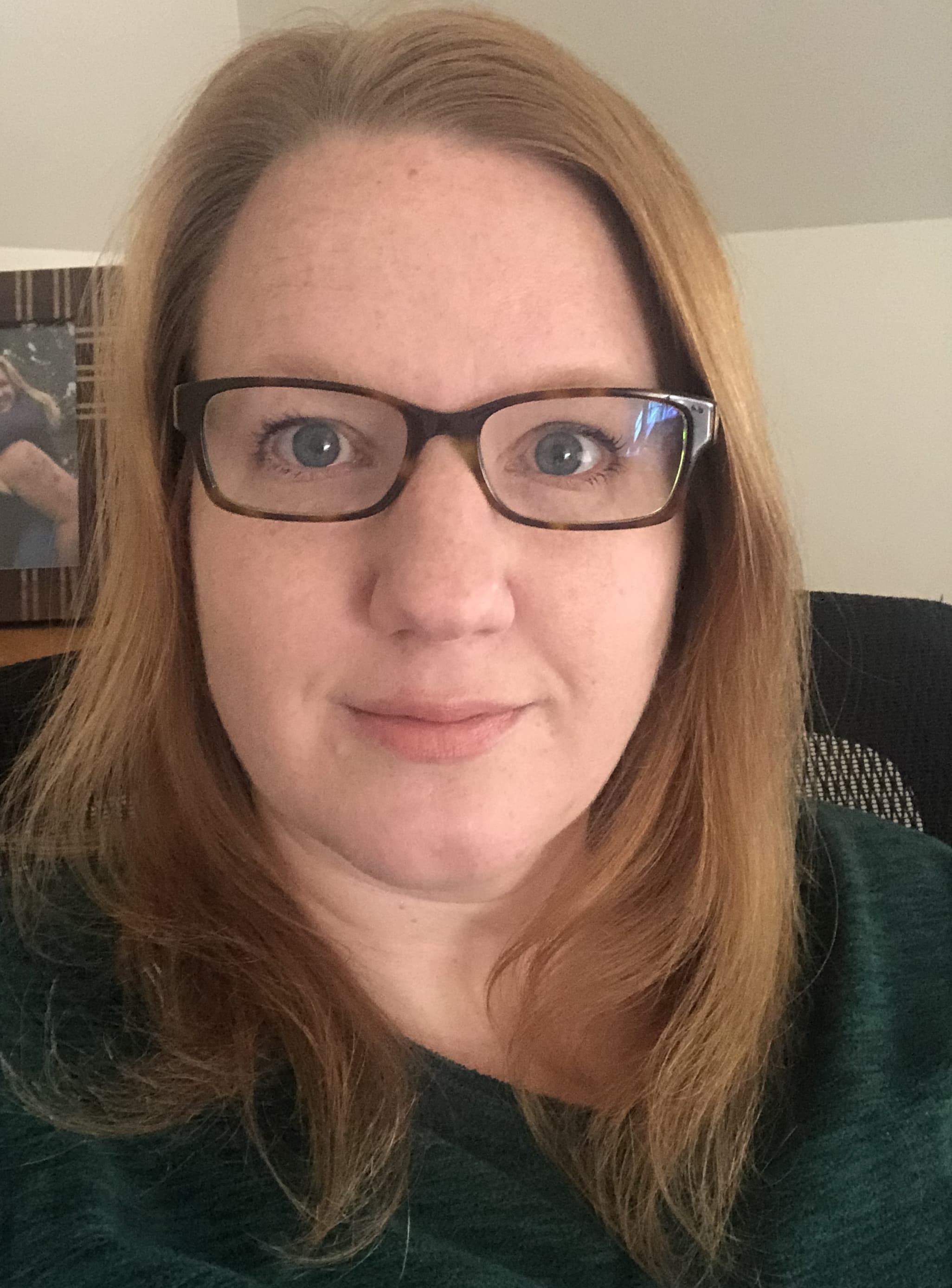 Rayelle T. Davis, M.S Ed., NCC, LCPC
A national board certified counselor and a licensed clinical professional counselor, Davis earned her associate degree in psychology at Allegany College of Maryland as a nontraditional student. She went on to earn her bachelor's degree in psychology attending online at the University of Maryland Global Campus. Rayelle earned her master's degree in counseling education with a concentration in marriage, couples and family therapy from Duquesne University. She has taught several undergraduate psychology courses. She is currently a doctoral student and teaching assistant at Duquesne University and practices psychotherapy in Maryland.
Does wealth affect health? Science suggests that it does. Financial stress, just like any stress, impacts both mental and physical health. While personal choices certainly impact financial wellness, generational and systemic factors beyond an individual's control generate unequal opportunities. Here, we discuss both of these factors and examine the relationship between money and happiness and the relationship between money and health. We also link to multiple scientific studies that illustrate the correlations.
How Wealth Impacts Health
Q. Do wealthy people live longer?
Some studies suggest a positive connection between wealth and longevity. For example, one study in the U.S. between 2001-2014 found higher income correlated with greater longevity.
Q. What can I do about financial stress?
Living within financial means and sticking to a budget often eases stress. Students often apply for scholarships and financial aid as well.
Q. How does education level affect health?
Data suggests that education level plays a role in overall health. A study published in the Archives of Public Health found that adults with higher education degrees reported better health and longer lifespans.
Income and Health
---
According to a study published by Berkley University in February 2020, recent years have seen a rise in income inequality. Many factors contribute to income inequality, like the health-poverty trap, geographic location, race, and even gender. Having access to money not only matters for quality of life purposes — low income often leads to a shorter lifespan.
Income and Mortality

Can financial stress affect your health? Studies suggest that it can. Study after study shows a strong relationship between low income and mortality rate. Not only does a lower income correlate with a shorter life expectancy, but poor health also contributes to lower pay. Health issues prevent individuals from succeeding at work or even commuting to an office.

One theory about why income affects health involves nutritional intake. A study published in BMC Public Health showed that lower-income households purchased less healthy food than higher-income families. Another theory about what contributes to wealth and health equality relates to stress. Stress affects general well-being and behaviors.

The Health-Poverty Trap

The "health-poverty trap" refers to the state of not earning adequate money due to health issues but not seeking treatment for ailments due to financial constraints. In other words, poor health leads to lower income, and lower income leads to poor health. Individuals who lack access to education opportunities, health information, and nutritious food often develop chronic health issues, such as adult-onset diabetes.

Stress and poor mental health also contribute to the health-poverty trap. Additionally, a lack of time and energy often contributes to the inability to maintain a budget. Learn more about budgeting and financial stress.
Financial Wellness and Health: Generational Effects
---
Individuals who grew up in low-income households face many obstacles while trying to break the poverty cycle. Their childhood experience impacts their opportunities. Children who grow up in poverty often cannot attend a quality private school, and some public schools in low-income neighborhoods lack enough tax-payer funds to offer adequate educational resources. These students often fail to attain required ACT or SAT scores to gain academic scholarships or even admittance to a program. Luckily, first-generation college students often qualify for extra aid.
Additionally, parents who lack enough money to care for their children cannot always provide healthcare and support for a child. As noted in the above section, poor health often leads to lower wealth.
On the other end, children from higher-income households often receive financial help from their parents well into early adulthood. Many parents with disposable income save for their children's college education and even co-sign for their first car loan or home loan.
Issues like race, class, and gender often prevent individuals from earning high-paying positions due to racism, classism, and sexism. For example, in 2016, a typical white family enjoyed a net worth of $171,000, while a typical Black family's net worth measured to $17,150. The uneven playing field impacts a person's ability to achieve financial health, and therefore, physical health
The Happiness Threshold
---
To a certain extent, financial wellness does impact well-being. However, one study by Purdue suggests an income threshold where happiness reaches its max. According to their findings, a $95,000 salary supports life satisfaction and a $60,000-$75,000 salary supports emotional well-being. Life satisfaction refers to an overall assessment of a person's attitudes and feelings about their life at a specific time. Emotional well-being refers to a person's feelings about their day-to-day emotions.
Of course, this study does not mean that those exact income figures lead to happiness. For example, $60,000 in a large city like New York City goes less far than in a rural community. Additionally, everyone prefers a different standard of living.
Now What? How to Handle Financial Health and Wellness
---
So again, does wealth affect health? Yes, according to multiple studies throughout this article. Additionally, generational and systemic factors impact wealth, and health impacts the ability to acquire wealth.
The cycle of poverty often seems endless, but many individuals find ways to break free. Public and community resources provide aid to low-income students. For example, the Federal Pell Grant program provides qualifying individuals with grants totaling thousands of dollars, and recipients do not need to repay these funds.
College students should never feel guilty for putting their health needs first. By looking out for yourself and investing in health, you invest in your future. Learners should research affordable health insurance plans and apply for Supplemental Nutrition Assistance Program benefits (formerly known as food stamps) if they struggle to make ends meet.
Avoid forgoing college due to monetary restraints. A study conducted between 1995-2015 found that adults with higher education attainment experienced better overall health and increased lifespans. Plus, people who possess a higher education degree qualify for higher-paying jobs with health insurance benefits.
Community colleges offer affordable general education courses that typically transfer to local four-year colleges. Applying for government assistance through the FAFSA also helps make college financially attainable. Lastly, creating and sticking to a budget often relieves immediate financial stress.
Healthcare and Student Loan Forgiveness
---
Individuals who graduate with a healthcare degree may qualify for student loan forgiveness through a Health Resources and Services Administration program. Individuals working in the healthcare field can apply for this financial assistance if they meet specific qualifications, like agreeing to work in a low-income or rural community for a set number of years.
Nurses, doctors, pharmacists, optometrists, veterinarians, and dentists all qualify for this type of aid. Typically, this program only provides a limited amount of debt forgiveness. For example, the faculty loan repayment program only forgives $40,000 in debt per applicant.
This addresses health and wealth disparities in two ways. For one, it encourages qualified healthcare employees to work in high-need communities, which provides low-income families with more access to quality healthcare. Additionally, it helps healthcare workers achieve financial health themselves. Learn more about student loan forgiveness and cancellation programs.
Additional Student Loan Resources
---
Even graduates who do not work in the healthcare field qualify for loan assistance. For example, all federal loans allow borrowers to make payments that correlate with their current salary under an income-based repayment plan.
After building their credit scores following graduation, individuals may consolidate their loans with a new lender. Companies like SoFi aim to offer lower interest rates to student loan borrowers, lowering the monthly required payment.
Additionally, graduate students can often receive full funding for their education thanks to opportunities like fellowships and graduate assistantships.
Tessa Cooper
Tessa Cooper is a freelance writer and editor who regularly contributes to international and regional publications focused on education and lifestyle topics. She earned a bachelor's in public relations from Missouri State University and is passionate about helping learners avoid high student loan debt while pursuing their dream major. Tessa loves writing about travel and food topics and is always planning her next meal or vacation.
Keep up with the latest
Never miss a detail on the news, trends, and policies that could directly impact your educational path.
AffordableCollegesOnline.org is an advertising-supported site. Featured or trusted partner programs and all school search, finder, or match results are for schools that compensate us. This compensation does not influence our school rankings, resource guides, or other editorially-independent information published on this site.
Do this for you
Explore your possibilities- find schools with programs you're interested in and clear a path for your future.