How To Build Emergency Funds In College
By Genevieve Carlton
Published on July 27, 2021
AffordableCollegesOnline.org is an advertising-supported site. Featured or trusted partner programs and all school search, finder, or match results are for schools that compensate us. This compensation does not influence our school rankings, resource guides, or other editorially-independent information published on this site.
Are you ready to find your fit?
Emergency Funds
Emergency funds help college students manage their budget and avoid fees and interest. Why have emergency savings? Every college student faces unexpected expenses, whether from medical bills, car repairs, computer expenses, or emergency travel costs.
College savings give students more financial freedom and set up a strong financial foundation after graduation. Certified financial planner Tana Gildea offers her expert advice on building and using an emergency fund.
Save Early; Save Often
How much money should you have in an emergency fund?
Financial experts recommend at least 3-6 months of expenses. However, even a small emergency fund of a few hundred dollars helps college students with unexpected expenses.
How long does it take to build up an emergency fund?
Setting aside a small amount every month helps students build their emergency college savings. For example, setting aside just $10 weekly garners students over $500 after one year.
What should I do after saving an emergency fund?
After building an emergency fund, consider expanding it to cover at least 3-6 months of expenses. Make sure to replenish the savings account if you spend any of it. Also consider creating other long-term savings goals.
Where should I put my emergency fund money?
Opening a savings account linked to a checking account makes it easy to access emergency cash. Also consider a high-yield savings account.
Maximize Your Budget to Start an Emergency Fund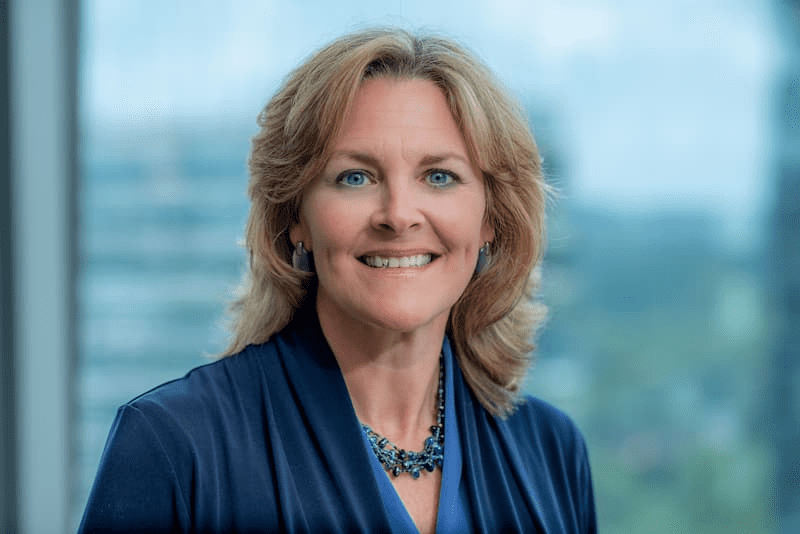 Tana Gildea
Tana Gildea, CFP, CPA, CCFS, is a principal at Homrich Berg Wealth Management. She served as the chief compliance officer at Compass, helped with many of the administrative aspects of running the business, and worked with a variety of clients. She also became a certified college funding specialist in 2011 just as her first child headed off to college.
Why Should I Have an Emergency Fund?

Gildea: In a word, "emergencies!" people get sick, need medicine, or have flat tires. If there is one thing that will most reduce your money stress, it is having money available to you when life happens.

Let's shift our mindset ("Emergencies don't happen to me… I'll figure it out if something happens.") and start calling this the "freedom fund." "Freedom" is a lot more liberating and exciting than "emergency."

Your short-term freedom fund frees you from worry, stress, anxiety, bad bosses, and angst. If it gets big enough, it can also allow you to go on that weekend get-away or register for that certification. Your long-term freedom fund gives you the freedom to choose the work you want, to take a break from work if you need it, to start your own business, to travel, etc. Now, that long-term fund needs to be big to manage some of those. But if you think about why some people want to be "rich," it is for freedom.
College students often operate on a tight budget. Some may wonder "Why have emergency savings?" when they lack extra cash. Building college savings in an emergency fund actually helps students avoid debt and limit their expenses.
Many undergraduates open their first credit card in college. It might seem tempting to simply put emergency expenses on a credit card, but that can backfire. Even paying the minimum monthly payment, borrowers end up accruing high interest payments. Consider a $500 emergency expense on a credit card with an 18% APR. Four years later, that $500 expense will cost nearly $700 thanks to interest.
And what if you miss a payment? A late payment or missed payment results in fees and a hit to your credit score. College students should focus on building credit in college and avoid anything that negatively impacts their credit score, including accruing too much credit card debt.
Most college students will face an unexpected expense in school. They might need to repair their car, cover emergency pet expenses, or pay a medical bill. An emergency fund, even a small one, gives students financial security and freedom.
What You'll Avoid

Gildea: Specifically, it will free you from:

Late fees! They can be hugely expensive. If you have to wait extra days because your parents didn't deposit money for rent, your payday fell after your rent was due, or your student loan hasn't been funded yet, it can cost you $20 or more in late fees.

Overdraft fees. Mistakes happen and occasionally the numbers don't add up. If you overdraw your checking account, you face a $25-$50 fee from the bank, plus the late fee to the person you were supposed to pay, plus potentially an interest fee if you were trying to pay on a credit card or other loan. Those are dollars that students generally don't have to throw away.

TIP: Always have some kind of overdraft protection on your checking account. Even if all you have to draw on is your credit card, it will likely be cheaper than facing overdraft fees. And wow, if you have an emergency fund in a savings account, that can be your overdraft protection. The bank will automatically transfer the funds needed to "cover" the check. Yes, there may be a small fee for doing that, but it is nothing compared to all of the other fees.

TIP: Set up text alerts when your balance drops below a certain amount so you can take action.

Stress. It is so stressful not to know how you can cover a car repair, a flat tire, medicine, or other essentials. If you need a book for class, you need it. If you have to use savings to buy it, do. Then work hard to repay it to yourself.
Without emergency cash in college savings, students often end up spending more money. They charge to their credit card and pay interest, or get hit with high overdraft fees. In contrast, an emergency fund helps students handle surprise expenses like car repairs or a broken laptop. Emergency savings also provide a buffer if a loan payout comes late or a bank transfer gets put on hold.
Students who dip into college savings for textbooks, medical bills, or unplanned travel costs save themselves a lot of stress. Instead of asking friends or family for money, students with savings cover their own expenses.
With an emergency fund, college students can pay for travel expenses, emergencies, and other unexpected expenses. They can do so without late fees, overdraft charges, or high interest payments on a credit card. Just remember to rebuild your emergency savings after making a purchase.
How Much Should I Save?

Gildea: In a perfect world, 3-6 months of expenses. That is the general rule, but not necessarily practical for students. Set a goal to build up $100 and do it — even $5 at a time is something. Then set a goal to save another $100. Or start with $50. Pick a goal that feels achievable in a relatively short period of time so you get some sense of accomplishment. Trying to save $5,000 is going to be overwhelming and defeating.

• Small, consistent saving will add up over time. Weeks, months, and years pass quickly, so if students can tuck away a few dollars a week, it will add up more quickly than you think.

• To help, here is a great mantra: "Five bucks matters." It matters if it is spent mindlessly; it matters if it pays down debt; it matters if it accumulates over time.

• Don't fall into the trap of thinking (as I did!) "I'll have plenty of money when I get my real job. I'll worry about saving and paying off debt when I'm working." Even if you are making a good salary, life is expensive — clothes for your job, transportation to work, parking, an apartment, etc. The time to establish the habit of saving is always today.

If you can save 10% to short-term freedom and 10% to long-term freedom, you will be well on your way to financial security.
Most financial advisors agree that an emergency fund should cover 3-6 months of expenses. However, that can feel out of reach for many college students. Start by setting a small goal, even $100, and grow from there.
Consider this: Around 40% of Americans say their savings cannot cover a $400 emergency expense. If college students save a $500 emergency fund, they can cover many minor emergencies. Saving $42 a month will get students to that goal in just a year. Whether you face surprise car expenses, laptop repairs or upgrades, or unexpected vet bills, an emergency fund goes a long way to creating financial security.
How Can I Find Money to Save?

Gildea: Set up automatic transfers to savings every payday, when parents provide monthly funds, or when you get loan proceeds.

Pay for fun things with only cash so that you don't overspend. Yes, real dollar bills. Spending cash actually feels like "giving up" something, versus a "swipe" which feels like nothing. It makes you more mindful about spending; when the cash is gone, your fun stuff budget has been spent.

Do this with eating out versus going to the grocery store. It is way more expensive to "drive through" than to "run in" to the grocery store.

Clearly define a "need" and a "want." Do you "need" a cup of $7 coffee in the middle of the afternoon or could you do a quick five-minute brisk walk outside to recharge? Ask yourself, "If I didn't buy this, how could I still meet my current need/want?" Become really mindful about what you spend money on. Writing it down, even in your notes app, is a way to be mindful: date, amount spent, for what, "Why do I need this?"

Consciously assessing this for every dollar will be enlightening! Add up what you spent by category: "true need," "stuff," "fun" — just three categories will cover most everything. If it is not "true need," such as school stuff, food (not dining out!), utilities, medical, etc., you are making a choice in that moment to fulfill a "want" rather than to protect yourself in the future.

Create a challenge with friends to come up with fun, free things to do. Everyone takes a weekend evening or day to find something. I promise it will be more memorable than just hanging at the bar on a Saturday night!
Building college savings can feel like a challenge. Fortunately, students who make even small changes can save money. For example, some bank accounts let students automatically transfer change into their savings account with every purchase. Creating a budget and sticking to it also cuts down on daily costs that add up over time.
Two larger shifts also help students save money. First, consider ways to increase your income. Selling old clothes, video games, or books could translate into a few hundred extra dollars. A side hustle like taking paid surveys, picking up translating work, or delivering groceries increases your budget.
Second, consider larger changes that add up over time. Buy used textbooks and sell them back at the end of the term. Move off campus to save on housing costs. Consider taking some general education requirements at an online community college. These shifts could save thousands over the course of a year.
Finally, college students often benefit from student discounts and other college perks. Amazon, FedEx, and Apple all offer major discounts to students who show their ID. Before making a purchase, research discounts and maximize your savings.
Where Should I Keep my Emergency Savings?

Gildea: I would recommend you keep it in a separate account at the same bank where your checking account is custodied. This will let you set up overdraft protection on your checking account, permit easy movement between accounts ("Whoops, I am about to overdraw!"), and allow you to set up an automatic transfer to savings every payday.
Students keep their emergency fund in many different types of accounts. For many students, a savings account at their current bank presents the simplest option. Most banks offer linked savings and checking accounts, making it easy to access emergency cash and avoid overdraft fees.
Other types of accounts offer different benefits. High-yield savings accounts provide a flexible, secure option with a higher interest rate than typical savings accounts. While the average bank savings account accrues 0.04% interest, high-yield savings accounts can earn 0.65% or higher when interest rates rise. Keep in mind that it can take a few days to transfer money from a high-yield savings account.
Other avenues for saving include money market funds, CDs, and Roth IRAs. However, these offer long-term benefits that don't work as well for emergency savings requiring accessibility.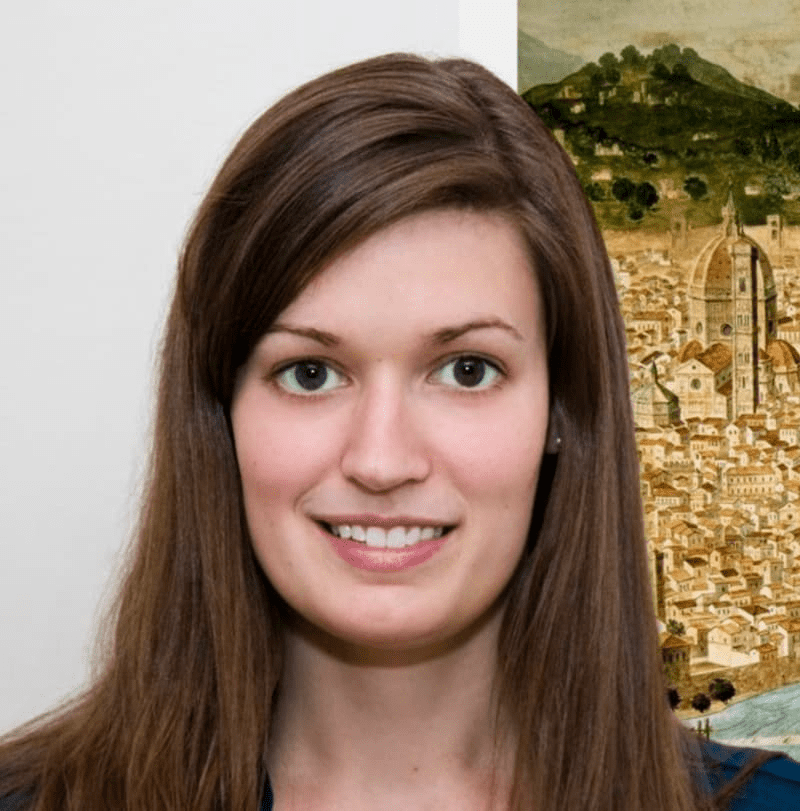 Genevieve Carlton
Genevieve Carlton holds a Ph.D. in history from Northwestern University and earned tenure as a history professor at the University of Louisville. An award-winning historian and writer, Genevieve has published multiple scholarly articles and a book with the University of Chicago Press. She currently works as a freelance writer and consultant.
AffordableCollegesOnline.org is an advertising-supported site. Featured or trusted partner programs and all school search, finder, or match results are for schools that compensate us. This compensation does not influence our school rankings, resource guides, or other editorially-independent information published on this site.
Do this for you
Explore your possibilities- find schools with programs you're interested in and clear a path for your future.