Online Accounting MBA vs Masters Degree
Search for online colleges by subject.
National Median Annual Salary & Job Growth For Accounting
The Bureau of Labor Statistics provides the following data about job growth in the accounting industry, as well as national median salary data for several different careers in the field:
| Job Title | MBA/Accounting | MAcc |
| --- | --- | --- |
| Accountant | $37,411 – $67,970 | $36,767 – $64,565 |
| Staff Accountant | $36,685 – $59,061 | $37,655 – $57,933 |
| Senior Accountant | $48,490 – $78-313 | $51,078 – $77,748 |
| Financial Controller | $55,085 – $119,865 | $50,615 – 108,992 |
| Accounting Manager | $52,099 – $93,152 | $56,015 – 110,905 |
*Source:Payscale.com
Accounting has always been looked at as a solid and dependable career choice, and that dependability seems to be trending into the future. Many colleges and universities are adding accounting master's degree programs to give students greater flexibility and more options to choose from. This guide offers a comprehensive look into two online accounting graduate degree options: the Master of Accounting (MAcc) and the MBA with accounting concentration. Readers will learn about the similarities and differences between the two programs, as well as additional information to help them determine which one is better suited for their specific interests and career goals. If you are thinking about an online graduate degree in accounting, read on.
Featured Online MBA Programs
Earn credits towards the CPA with a Master's in Accounting online from Syracuse. GMAT waivers available. Learn more today!
Which Degree Should I Get?
The choice between the MBA and MAcc depends on several factors, including an individual's personal academic strengths and weaknesses, specific interests, and ultimate career goals. Other important considerations include the time and cost requirements for earning a degree online. Readers will find these topics discussed in the sub-sections below. Prospective students would be wise to weigh the pros and cons of each when deciding on the type of degree and specific degree program to pursue.
Undergraduate Education
When it comes to preparing for a master's degree program in accounting, whether it's an online MBA or MAcc, one thing is certain: you must have successfully earned an accounting bachelor's beforehand. The question is, "In what subject?" The answer depends on the specific online master's program one wants to pursue. In many cases, particularly in regard to MBA programs, major isn't that important. Most online accounting MBA programs will accept students with a bachelor's degree in almost any field, as long as it was awarded by a fully-accredited, reputable college or university. On the other hand, a bachelor's degree in accounting or a closely related field is more likely to be a prerequisite for a MAcc program, given the narrower subject matter of a typical MAcc curriculum. Whether an absolute requirement or not, a bachelor's degree in accounting can be extremely helpful when taking on any type of accounting master's program. In fact, by completing a bachelor's degree program in accounting, a student may have satisfied all or most of the foundational course requirements for a MAcc or accounting MBA degree, depending on the specific degree program he or she attends.
In addition to separate bachelor's and master's degree programs, a number of schools offer combined Bachelor's/MAcc and Bachelor's/MBA or accelerated Bachelor's to Master's options. These programs allow students to complete both degrees in as little as five years of full-time study and fulfill all educational requirements to sit for most state CPA examinations.
Liberty University
Enrollment: 42,537
Tuition: $9,170
College Type: Private
State: Virginia
Master of Science in Accounting
Master of Of Business Administration – Accounting
University Of Maryland
Enrollment: 20,021
Tuition: $8,514
College Type: Public
State: Maryland
Master of Science in Accounting And Information Systems
Master of Science in Accounting And Financial Management
Western Governors University
Enrollment: 14,731
Tuition: $6,790
College Type: Private
State: Utah
Master of Science in Accounting
Curriculum Focus: Breadth vs. Depth
The primary distinction between accounting MBA and MAcc degrees is often described as a difference of breadth vs. depth. That is, the subject matter of a MBA with a concentration in accounting is considered broader in range, encompassing a variety of business and administrative topics (thus the MBA designation). In contrast, the scope of the MAcc is narrower and focused more on specific accounting practices and hard skills. When deciding between an MBA and MAcc, students should examine their unique interests in accounting and pick the degree that offers curriculum that best suits those interests. The following is a detailed look at the similarities and differences between online MBA and MAcc curricula.
The Online MBA in Accounting Curriculum
The MBA in Accounting curriculum includes not only accounting courses but a broad range of business courses as well. In a two-year accounting MBA, for example, the first year will typically consist of core business-related courses in subjects such as marketing, finance, economics, management, and basic accounting. Year two will focus primarily on the student's chosen concentration; in this case, accounting. The following is a small sampling of common courses in an online MBA with accounting concentration program:
CORE COURSES
ANALYTICAL SKILLS AND DECISION MAKING: Teaches students practical skills in critical thinking to help in making evidence-based decisions. Topics include mathematical and statistical reasoning, descriptive statistics and modeling tools, hypothesis testing, data organization and regressive analysis.
BUSINESS LAW: Examines the legal and regulatory issues important for managers for identifying and controlling risk. Common topics include: contracts, governmental regulations, torts, real property, business entities and the Uniform Commercial Code.
HUMAN RESOURCE MANAGEMENT: Provides students with the information and tools necessary for improving firm success through the management of employee resources. Topics include recruitment, assessment, professional development and motivation of talented employees.
ACCOUNTING AND ELECTIVE COURSES
AUDITING THEORY AND PRACTICE: Addresses the concepts and procedures related to internal and external audits of business organizations. Topics covered include: reviews of internal controls; issuance of the audit report; forensic accounting; statistical sampling; auditing for fraud; and the ethical and professional standards that apply to auditors.
CORPORATE AND PARTNERSHIP TAXATION: Study of the federal tax structure, the use of tax services, the purposes of taxation and development of tax systems as they relate to corporations and partnerships. Covers tax issues regarding the formation, operation and dissolution of corporations and partnerships.
FINANCIAL ACCOUNTING: A study of the concepts and issues in financial accounting such as business consolidations and combinations, international accounting, partnership accounting, capital asset pricing, capital budgeting techniques, risk and diversification and inter-company transactions.
The Online MAcc Curriculum
In contrast to the MBA, the Master of Accounting degree is strongly focused on specific accounting theory, skills, and practice. Students pursuing a MAcc will be taught highly technical competencies designed for careers in such fields as tax accounting, forensic accounting, international accounting, and internal auditing to name a few. MAcc degree programs often offer their own set of concentrations in areas such as internal auditing, forensic auditing, and taxation. Below are a few of the types of courses MAcc students should expect to encounter:
CORE COURSES
FEDERAL TAXATION: Provides and introduction to the fundamentals of federal income tax laws for individuals and businesses as well as a framework for integrating income tax planning into the decision-making process.
FINANCIAL ACCOUNTING: Focuses on the three fundamental financial accounting issues of recognitions, measurement/valuation and classification/disclosure. Students learn to effectively use financial reports, including their basic structure and contents as well as the processes by which they are prepared.
FORENSIC ACCOUNTING: Offers an introduction to forensic and investigative accounting concepts and methods along with the underlying principles and practices used by CPAs, accountants, internal auditors and others to examine financial and related information.
POTENTIAL ELECTIVES
ACCOUNTING CONTROLS IN INFORMATION TECHNOLOGY: Provide students with an understanding of the transaction processing cycles of accounting systems and the theory and practice of relational database management systems.
ESTATE AND GIFT TAXES: Addresses the foundational issues regarding estate and gift taxation laws employed in shifting wealth from one person to another by way of death, gifts or the use of trusts. Topics covered include the definition of taxable gifts, timing of gifts, life insurance, gifts to minors, revocable transfers and many others.
TRENDS IN PRESENT DAY ACCOUNTING: Coverage of current topics and issues facing the accounting profession in such areas as financial management and reporting, taxation, forensics, international accounting, auditing and ethics.
Career Goals: Generalist or Specialist?
The most important question any prospective master's accounting student must answer before deciding between an online MBA in Accounting and a MAcc is: "What is my ultimate career goal?" As with curriculum focus, the issue of breadth vs. depth again comes into play. While some graduates want a professional life as a CPA or other accountancy-related occupation, others may see themselves moving into the broader business field either immediately or at some point in their career. In very general terms, then, the more narrow or specific one's career goal is, the more likely a MAcc degree will be the best choice. Likewise, the broader the career goal, the more likely a MBA with an accounting concentration will be preferred.
Take a look at the career map below to get an idea of popular career choices for each type of degree.
Online Master of Accounting
The most prevalent career path for an accounting student leads to employment as an accountant. This may seem obvious on the surface, yet a surprisingly wide range of occupations fall under the general heading of accounting. Individuals interested in careers in the following occupations will likely best be served by earning an MAcc degree:
Public Accountant
Public accountants work for accounting firms providing accounting, tax auditing and consulting services to individuals, companies, governments and non-profit organizations. Public accountants prepare financial statements and tax documents as well as provide financial and business planning. Public accountants may work in firms of all sizes, from one-man operations to multi-national partnerships. Most, but not all, public accountants are CPAs.
Forensic Accountant
Forensic accountants are engaged in accountancy work involving actual or anticipated legal disputes and litigation. They investigate and analyze financial evidence and communicate their findings to their clients or the court in reports, document collections and exhibits. They may also develop computer applications to aide in the analysis and presentation of evidence. Public accounting firms, law firms, private companies, insurance companies, law enforcement agencies and others employ forensic accountants. Many firms require or encourage their forensic accountants to become CPAs and/or Certified Fraud Examiners (CFE).
Internal Auditor
External auditors are commonly employed by accounting firms and are engaged by companies or non-profit organizations to look for errors, irregularities and oversights in their bookkeeping and accounting activities. Internal auditors provide a similar service, but are employees of the company or organization itself. Notwithstanding the employment relationship, internal auditors act independently of their employers to provide an objective assessment of efficiency and effectiveness of company operations. Specifically, internal auditors assess, analyze and monitor organizational risk and control as well as review and confirm compliance with company procedures, policies and the law.
Other accountant job titles that are likely best served by earning a MAcc degree include: Assurance Manager, Budget Analyst, Cost Accountant, General Accountant, Enrolled Agent, Government Accountant, Management Accountant and Tax Accountant.
Online MBA in Accounting
An MBA with a concentration in accounting goes far beyond the field of accounting, which means there is a wide range of business-related careers for graduates of this degree, often in leadership and managerial positions. These jobs typically require finely tuned knowledge and skills in business, finance, human resource management, critical thinking, and decision-making, all of which are covered in great detail in an MBA degree program with an accounting concentration. Here are just a few of the career possibilities for these MBA grads:
Chief Financial Officer
A Chief Financial Officer (CFO) is the senior management person responsible for all financial activities of a company, including its financial planning and the monitoring of cash flow. There are three major duties of a CFO: controllership; treasury; and economic strategy. Oftentimes CFOs start their careers as CPAs and then return to college to earn an MBA in order to advance up the corporate ladder.
Controller
Closely related to and often working directly under the supervision of the CFO, a Controller is the person responsible for the all of the accounting activities of a corporation or government body or agency. In most companies the Controller is the top managerial and/or financial accountant. Municipal and state governments often have a "Controller's office" whose duties include the administration of their accounting system, collection of debts, processing of financial transactions and more.
Financial Consultant
In simple terms, a Financial Consultant (or Financial Advisor) provides money management advice to both individual and business clients. Individuals seek out the help of a financial consultant for any number of issues such as long-term financial and retirement planning, finding a home mortgage, planning for a child's college education and investment and debt management. Financial consultants almost always obtain professional certifications for specific areas of their practice. They will be required to register with the Securities and Exchange Commission if they intend to sell securities and obtain state licensure if they intend to sell a product such as insurance.
Other areas in which graduates with MBAs in Accounting may build careers include business management, cost accounting and management, budgeting and budget analysis, banking and tax planning.
CPA Exam Prep
A Certified Public Accountant (CPA) is a professional certification earned by public accountants that have met a number of specific requirements. To become a CPA in the United States, an accountant must, among other things, earn the minimum of a bachelor's degree, complete a specific number of credit-hours from an accredited college or university and pass an examination administered by the American Institute of Certified Public Accountants (AICPA).
While all CPAs are accountants, not all accounts are CPAs. The initial goal of almost anyone earning an accounting master's degree, however, is to become a CPA if he or she is not one already. In fact, one of the primary goals of most Master of Accounting programs, both online and onsite, is to provide its students with the 150 credit-hours needed to earn CPA certification and coursework specifically geared to prepare them for taking–and passing–the CPA exam. CPA exam prep is a part of the curriculum of virtually all MAcc programs. Those considering an online accounting MBA should always check to see if CPA exam preparation is part of a particular program's curriculum as not all will offer such a focus.
To determine which degree is the best fit, there are a number of questions that every prospective student should ask himself or herself before enrolling. Here are five of the most important:
1.Do I have the skills necessary (analytical, communication, detail-oriented, organizational, math) to succeed in accounting?
2.What the type of work do I want to do on a day-to-day basis?
3.Do I see my career solely within the boundaries of the accounting field or do I want to expand into the broader areas of business and management?
4.Am I only able to commit a year to earn this degree or do I have the time and resources for two years of study?
5.What are my financial aspirations? Do I want a more lucrative job and title?
At-a-Glance: Online MBA in Accounting vs. Online Master of Accounting
| | Online MBA in Accounting | Online Master of Accounting |
| --- | --- | --- |
| Curriculum | Core focus on broad-based business/business management competencies and knowledge | Core focus on accounting principles and skills |
| Duration of program | 2 – 3 years of full-time study | 1 – 1.5 years of full-time study |
| Credits | Approximately 30, depending on the college | Ranges from 36 – 60 credit hours, depending on the college |
| Work experience | Highly preferred, if not required | Not required, but helpful |
| CPA exam prep | Not always offered | Typically offered in most programs |
| Prerequisites | No perquisite coursework and all undergraduate majors are considered. Undergraduate degree in accounting or a related field helpful. | Some schools require a bachelor's degree in accounting or relevant field. Most schools require successful completion of foundational accounting coursework, such as principles of financial accounting, principles of managerial accounting, principles of microeconomics, intermediate financial accounting and statistics. Many universities also recommend or prefer some advanced accounting coursework. |
Admissions and Graduation Checklists
The checklists below will help prospective students better understand and keep track of the typical admission and graduation requirements for MBA in Accounting and MAcc degree programs. Keep in mind that requirements vary from school to school, so be sure to take a careful look at the specific ones for each program you consider.
Basic Admission Requirements
| | Online Master's in Accounting (MAcc) | Online MBA with Accounting Concentration |
| --- | --- | --- |
| Bachelor's degree, any field accepted | | |
| Bachelor's degree, preferably in accounting or related major | | |
| Accounting coursework prerequisites, typically includes a stated minimum number of undergraduate accounting credits | | |
| Passing admissions test scores. Most programs require submission of test scores from the Graduate Management Admission Council (GMAT), although some programs will accept scores from the Graduate Record Examinations (GRE). | | |
| GMAT or GRE scores, according to each program's specific requirements | | |
| Relevant work experience, typically 2-5 years | | |
| Academic Transcripts | | |
| Statement of purpose or personal statement | | |
| Letters of recommendation | | |
| Resume | | |
| English language exams (International students only) | | |
| Proof of financial support (International students only) | | |
Graduation Requirements
| | Online Master's in Accounting (MAcc) | Online MBA with Accounting Concentration |
| --- | --- | --- |
| Completion of approximately 30 to 36 credit-hours, consisting of core and elective courses in a variety of accounting subjects | | |
| Completion of approximately 48 to 60 credit hours (depending on the school), primarily consisting of business administration-related courses and some in accounting coursework | | |
| Concentration or specialization (may be optional) | | |
| Most MAcc programs are non-thesis, but will require the completion of a capstone project or comprehensive exam | | |
| Most online accounting MBA programs are non-thesis, but the completion of a capstone project or comprehensive exams is likely | | |
| Successful completion of an internship may be required. Internships are often completed during the accounting busy season. | | |
| Many online programs require completion of an internship. Location of an internship program is often left to the individual student. | | |
Salary Potential
Salary potential depends on several factors, including previous work experience, type of degree earned, job title, company size, and geographic location. The following chart compares salary ranges for a number of accounting-related job titles distinguished by type of accounting master's degree earned:
| Job Title | MBA/Accounting | MAcc |
| --- | --- | --- |
| Accountant | $37,411 – $67,970 | $36,767 – $64,565 |
| Staff Accountant | $36,685 – $59,061 | $37,655 – $57,933 |
| Senior Accountant | $48,490 – $78-313 | $51,078 – $77,748 |
| Financial Controller | $55,085 – $119,865 | $50,615 – 108,992 |
| Accounting Manager | $52,099 – $93,152 | $56,015 – 110,905 |
*Source:Payscale.com
Conclusion
Remember that there are no cut and dried rules, only suggestions, when it comes to matching degree programs and careers. Regardless of your ultimate goal, a combination of either an online MBA in Accounting or online MAcc and relevant work experience should land you solidly on a viable career path.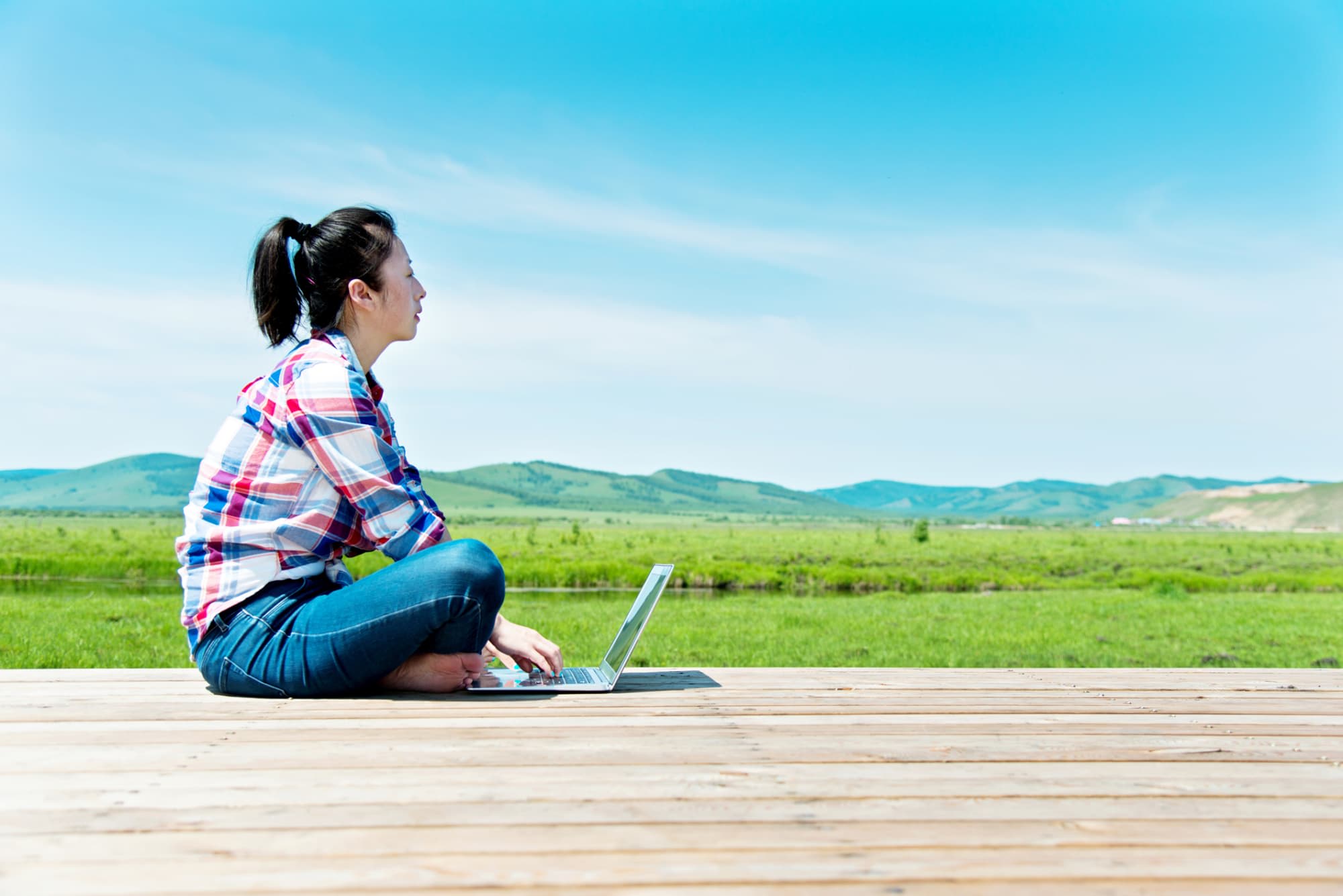 Anyone without access to modern information technology faces a digital divide. People without reliable high-speed internet access may deal with barriers in daily life. K-12 and higher education, job searches,...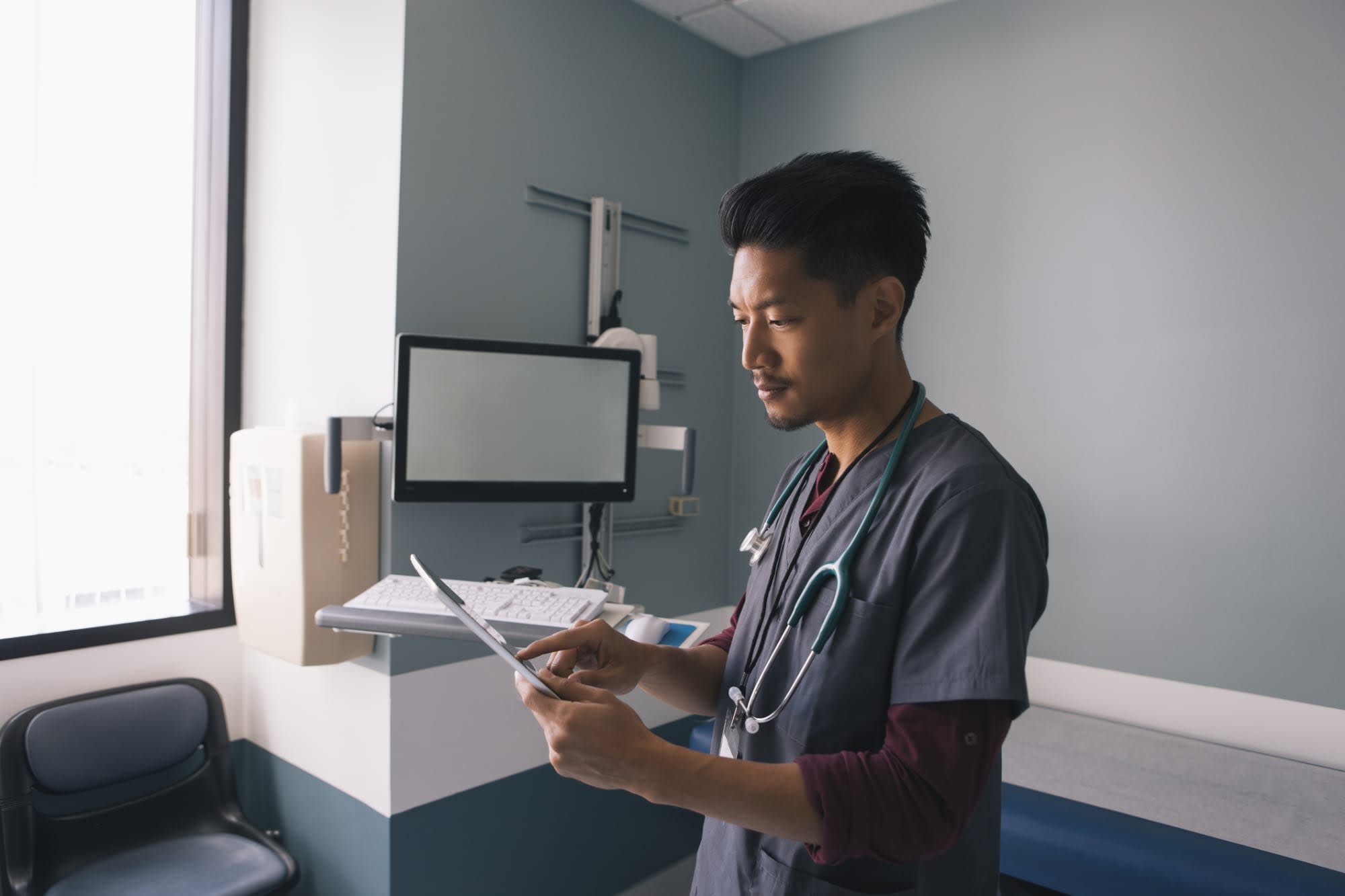 More than four million nurses work in the United States. As nurses earn higher degrees, they see their earning potential increase. Demand for nurses continues to grow, making nursing a strong career path. Though people often equate nurses with RNs, nursing professionals hold various levels of nursing credentials. CNAs or LPNs provide basic nursing care, […]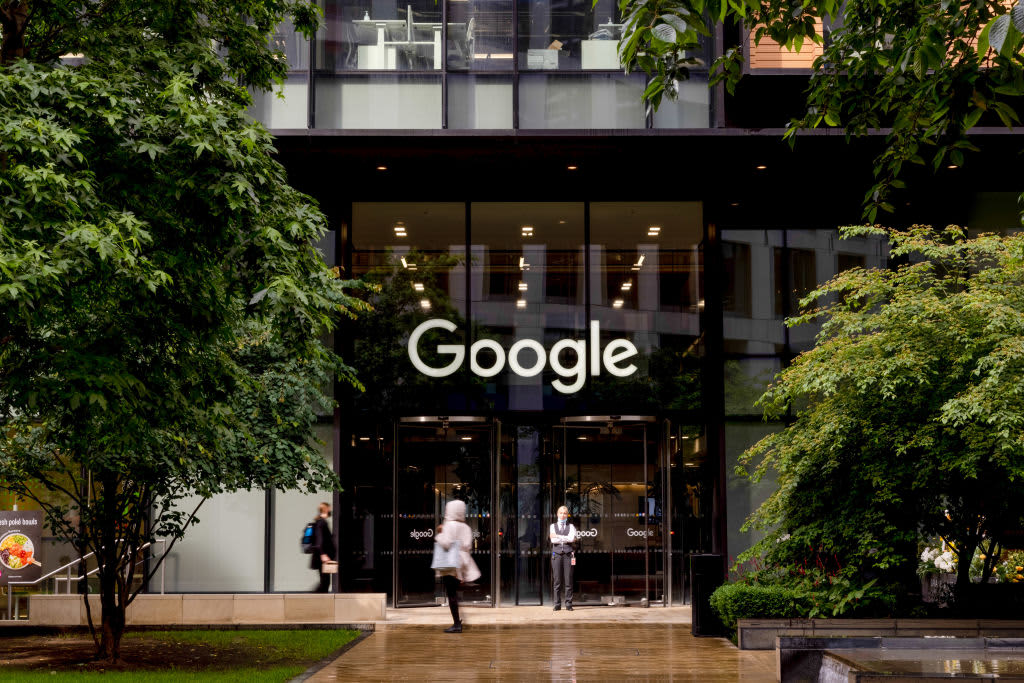 In the early 2010s, Lynda.com and Coursera began offering massive open online courses (MOOCs). Common subjects include coding, mathematics, and language. These accessible, self-paced courses provided a quick way to...
Search for Online Colleges by Subject
Discover schools with the programs and courses you're interested in, and start learning today.