Online Sustainability Schools 2021
AffordableCollegesOnline.org is an advertising-supported site. Featured or trusted partner programs and all school search, finder, or match results are for schools that compensate us. This compensation does not influence our school rankings, resource guides, or other editorially-independent information published on this site.
Are you ready to find your fit?
How to Earn a Bachelor's Degree in Sustainability Online
Get Ranking Seal
Increased concerns about global warming and dangers facing the environment make jobs in sustainability in demand, which is making a sustainability bachelor's degree increasingly valuable. This degree gives students the environmental science knowledge needed to work in scientific and technical consulting, government oversight, and engineering. For example, the U.S. Bureau of Labor Statistics projects that job outlook will grow 8% for environmental scientists and 5% for environmental engineers from 2018-2028.
A sustainability bachelor's degree prepares graduates for positions as conservation or environmental scientists, climate change analysts, science teachers, and sustainability analysts. Read on for an inside look at career and salary information for graduates who earn a sustainability bachelor's degree online. FIND PROGRAMS Select a Degree LevelSelect a CategorySelect a Subject
How Much Can You Make in a Sustainability Career?
After earning a sustainability bachelor's degree online, graduates land jobs spanning a variety of sectors. A bachelor's in sustainability degree teaches students about green technology, environmental science, and natural resource management. As of May 2018, environmental scientists and specialists made a median annual salary of $71,130. However, salaries vary by industry and earning a sustainability bachelor's degree online does not guarantee a specific wage.
This section covers job growth projections and trends in sustainability, which have an overall positive outlook for students investing their time and money in an online bachelor's degree in sustainability.
Environmental Scientists and Specialists

Environmental scientists and specialists take air, soil, and water samples to formulate reports. They compile evidence to determine potential dangers and provide solutions to environmental issues. Work environments include offices, labs, and the outdoors. Some scientists work as environmental restoration planners at polluted sites, where they monitor the environment. Others work as industrial ecologists who endeavor to limit negative impacts on the environment. Median Annual Salary: $71,130 Job Growth (2016-2026): 8%
Conservation Scientists and Foresters

Conservation scientists and foresters promote sustainable land use. Foresters work with landowners and the government to protect the environment. Their duties include making sure conservation and forestry projects adhere to state and federal regulations. They may work for national parks, landowners, or nonprofits. Conservation scientists and foresters work in offices, in labs, and at sites in the field. Median Annual Salary: $61,340 Job Growth (2016-2026): 3%
Science Teacher

To begin teaching, graduates must meet eligibility requirements to earn a state teacher's license. Once licensed, graduates can teach high school students. Instructors create lesson plans and manage classrooms. Duties include administering and grading homework and exams and meeting with parents to discuss students' grades and behavior. Median Annual Salary: $60,320 Job Growth (2016-2026): 4%
Wind Energy Project Manager

Wind energy project managers supervise site operations, including a team of construction workers and wind energy engineers. They oversee green energy projects and environmental impact studies. Wind energy project managers monitor costs to ensure their projects stay within budget. They also obtain appropriate permits and supervise the proposal process as it moves through bidding to negotiating new contracts. Median Annual Salary: $107,480 Job Growth (2016-2026): 5-9%
Chemists and Materials Scientists

Chemists and materials scientists find full-time employment in offices and laboratories. Their duties include conducting laboratory experiments to improve products and make them more sustainable. Chemists and materials scientists work with alloys, polymers, and metals to discover the best materials for new products. They may use three-dimensional software programs to study and test substances at a structural level. Median Annual Salary: $76,890 Job Growth (2016-2026): 4%
Employment growth projections show which industries expect to add jobs and which may cut positions. Salaries and job growth projections for sustainability designers vary depending on several factors. Sustainability designers' credentials and experience primarily determine their wages. Additionally, cities with higher costs of living may pay higher salaries for sustainable designers. See the list below for more information about salary and job growth data for sustainable designers.
What Courses Can Be Taken for an Online Sustainability Degree?
A degree in sustainability offers an interdisciplinary education. Online sustainability schools feature courses in areas like geography, sociology, ecology, technology, and chemistry. Exact class offerings vary by program. Below you can explore the common classes students must take to earn a sustainability bachelor's degree online. Check with your program advisor for specific general education, major, and elective classes required for graduation.
Introduction to Environmental Science and Sustainability: This lower-division class introduces students to topics such as conservation, biodiversity, environmental policy, and climate change. Students explore how human actions impact the environment. This course may include a lab component in which students test sustainability theories.
Environmental Sociology: Students enrolled in environmental sociology classes study socially constructed views of the environment. In studying the social origins of environmental issues, students examine environmental social movements and the development of environmental policies.
Environmental Economics and Policy: This course examines how policy, economy, and the environment intersect. Students review case studies to gain historical insight into environmental policy. They also learn about environmental problems through an economic perspective, including the cost of environmental protection.
Urban Forest Planning, Policy, and Management: Students learn about all aspects of urban forestry, including the management of trees and green spaces in residential and commercial settings. They also study environmental policies protecting urban green landscapes.
Environmental Justice: This course examines how environmental policies, laws, and regulations have impacted different communities. Required course readings may include case studies covering the negative environmental impacts of industry and commercial operations and unjust urban development patterns.
How to Choose the Best Online Sustainability Program
Where to go to college is a personal decision. Students should consider several factors when choosing which online bachelor's degree in sustainability best suits them. These factors include the school's reputation, cost of tuition, the curriculum, credit requirements, and accreditation. Read on to find answers to common questions about future careers, requirements, and specific coursework students must take in a sustainability program.
Q. What specializations or concentrations can I choose from?
A. Online sustainability schools offer concentration options that give students specialized skills in environmental studies. Specializations vary by school, but common concentrations include policy management, engineering, business, Earth sciences, and society and environment. Concentrating in a specialized field strengthens graduates' resumes, helping them land jobs in fields not always available to those with a generic degree in sustainability.
Q. Will my degree specify that I received my college education online?
A. An online bachelor's degree in sustainability offers the same curriculum available in an on-campus program. The degree a student receives from an online sustainability school usually looks the same as a traditional degree, though students should check this with specific schools.
Q. Does the program require internships or fieldwork?
A. Every online sustainability school differs when it comes to curriculum. Programs may require students in their junior or senior years to complete a certain number of internship hours for college credit. When earning an online bachelor's degree in sustainability, students often take internships or complete supervised research projects. See your program advisor for details.
Q. Does accreditation matter?
A. Accreditation matters for a variety of reasons. Colleges hold either regional or national accreditation. Regional accreditation is considered more prestigious. Attending a regionally accredited college matters because credits transfer more easily between regionally accredited schools. Colleges may not always accept credits from nationally accredited institutions, and students must attend regionally accredited schools to qualify for federal financial aid.
Q. What should I pay attention to when looking at faculty?
A. Faculty at online sustainability schools have an impact on education quality. Student-to-faculty ratios affect learners' college experiences. Low student-to-faculty ratios often mean students receive more personalized attention. However, data does not always convey how much time professionals spend with undergraduates compared to how much time they spend supervising graduate research projects.
Q. Should I look for a specific curriculum focus?
A. If you know what career you want to pursue after college, review the curriculum for your bachelor's in sustainability program to make sure there are good options for your interests. Each program offers its own focuses. For example, a Christian school may present sustainability from a Christian worldview, while a business program might require students to take business courses.
Q. How can this degree help me to reach my career goals?
A. Always consider your career goals when choosing a bachelor's in sustainability degree. Make sure the degree offers courses that prepare you for your dream job and consider whether the college requires resume-building internships with local or national organizations. Lastly, find out if the faculty maintains working relationships in sustainability that may help you network.
Scholarships and Financial Aid for Sustainability Programs
Loans are not the only way to pay for college. Scholarships and grants offer students free money to use for tuition, books, and other college expenses. Unlike loans, scholarships do not require repayment. Many scholarships and grants specifically award money to students studying sustainability or related subjects. See the scholarships listed below for more information on how to apply.
Annie's Sustainable Agriculture Scholarships
Annie's -- a socially-conscious natural and organic food business co-founded by Annie Withey in 1989 -- awards $10,000 scholarships. The scholarships go to full-time undergraduate and graduate students studying sustainability or regenerative agriculture. Students should display a commitment to building soil health, fostering above-ground biodiversity, and promoting resilient farm communities. Applicants must also submit transcripts and two letters of recommendation. Awardees must agree to provide updates on their supported projects within one year of receiving funds.
Brower Youth Awards for Environmental Leaderships
Brower Youth Awards -- founded by the Earth Island Institute in 2000 in honor of environmental advocate David Brower -- awards scholarships to six environmental activists every year. Applicants must be between the ages of 13 and 22 and living in the U.S., U.S. territories, Mexico, Canada, or certain Caribbean islands. Awardees receive $3,000 and a trip to San Francisco, where they film a promotional video and participate in leadership activities. Applicants must demonstrate their leadership accomplishments and present a proposal to solve environmental issues.
Dr. Nancy Foster Scholarship Program
The National Oceanic and Atmospheric Administration's scholarship, named in honor of the late marine biologist Dr. Nancy Foster, offers up to $42,000 per student every year. The scholarship promotes graduate-level research, especially by women and minorities, that aligns with NOAA's mission. The scholarship committee determines winners based on academic standing, research proposals, financial need, career goals, and two letters of recommendation. Applicants must study advanced degrees and submit transcripts demonstrating a minimum 3.3 GPA.
Eckenfelder Scholarship
Brown and Caldwell, an environmental engineering firm, provides an array of scholarships, including the Dr. Wesley Eckenfelder Jr scholarship. The scholarship awards $5,000 to students pursuing environmental careers. Applicants must also hold U.S. citizenship and study full time as an undergraduate student in their junior or senior year or a graduate student majoring in environmental sciences or a related field. Applications must include a resume, an essay, transcripts, and two letters of recommendation.
Online Sustainability Schools 2021
---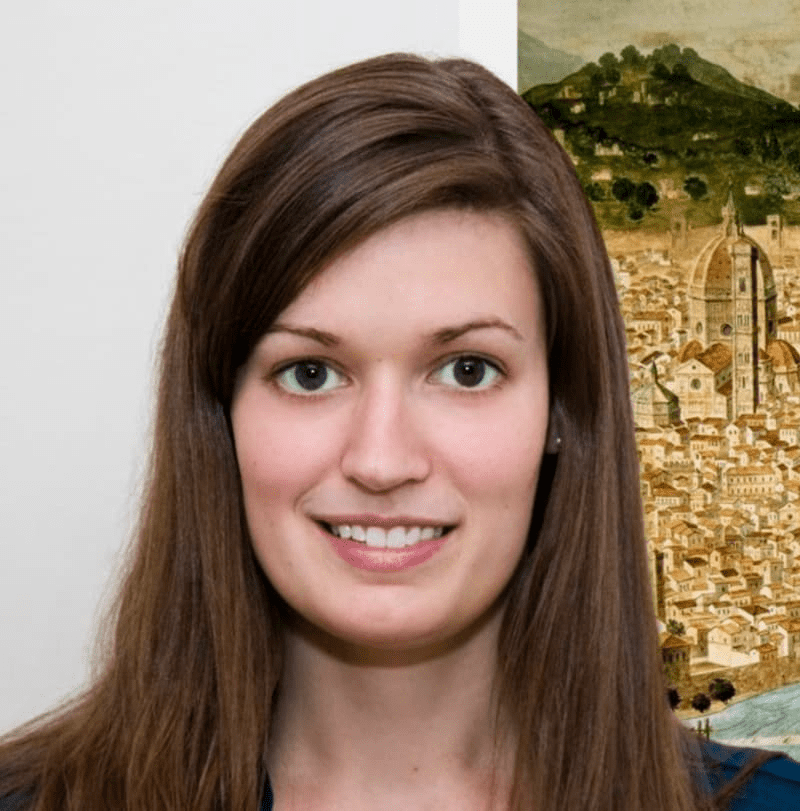 Genevieve Carlton
Genevieve Carlton holds a Ph.D. in history from Northwestern University and earned tenure as a history professor at the University of Louisville. An award-winning historian and writer, Genevieve has published multiple scholarly articles and a book with the University of Chicago Press. She currently works as a freelance writer and consultant.
Keep up with the latest
Never miss a detail on the news, trends, and policies that could directly impact your educational path.
AffordableCollegesOnline.org is an advertising-supported site. Featured or trusted partner programs and all school search, finder, or match results are for schools that compensate us. This compensation does not influence our school rankings, resource guides, or other editorially-independent information published on this site.
Do this for you
Explore your possibilities- find schools with programs you're interested in and clear a path for your future.