College Voter Prep Guide
By Genevieve Carlton
Published on September 21, 2021
AffordableCollegesOnline.org is an advertising-supported site. Featured or trusted partner programs and all school search, finder, or match results are for schools that compensate us. This compensation does not influence our school rankings, resource guides, or other editorially-independent information published on this site.
Are you ready to find your fit?
Tips for Registering & Voting on Campus
In 2020, Gen Z will make up 10% of eligible voters, and Millennials will make up 27% of the electorate.
Young voters have the power to change elections, and examining the presidential candidates' can help. But less than half of voters age 18-24 are registered to vote, and voter turnout for youth voters remains lower than other age groups.
College voting matters, and understanding how to vote in college helps young voters participate in the process.
For example, college students sometimes find it difficult to vote in person on election day. With busy school and work schedules, a lack of transportation, and polling locations off campus, voting in person can be challenging.
But college students have more options than ever before to cast their ballot before election day. In 2018, nearly 40% of voters used early voting or mail-in ballots to cast their vote, a number that will likely increase thanks to the pandemic.
Why College Voters Matter
The 2018 election posted the highest youth voter turnout of any midterm election since the country lowered the voting age to 18. But that record-high turnout still meant that only 28% of young people showed up at the polls.
Many college students are engaged and active in fighting for issues that matter in their lives, but young voters face some unique barriers to participating in elections.
Why do young voters sometimes miss an election? Many registered young voters who sat out the 2016 election reported trouble locating their polling place, difficulty getting to the polls, and long lines as reasons they failed to vote. Others said they were too busy on election day.
Students juggling a busy schedule can request a mail-in ballot in almost every state. Those who prefer to vote in person can figure out their polling location well before election day, blocking off time in their schedule in case of long lines.
By voting in college, students can stand up for their generation on critical topics like the environment, the economy, and social justice. College voters can also vote for changes within the academic system by supporting candidates who push for higher education funding or address the student debt crisis.
Young voters have the most to lose if they sit out elections. The decisions that elected officials make now will shape college students for the rest of their lives, impacting their future for decades. By voting, college students can make their voices heard. Make a plan today to register and vote in the next election.
How to Register & Vote in College
Registering to vote is easy. For most applicants, it only takes a few minutes. But before you fill out an online or paper voter registration application, you need to decide where to register, check deadlines, and decide whether to join a political party. This section lays out the steps you need to take to register and vote, along with resources to navigate the voter registration process.
Step 1: Decide Where to Register
Deciding where to register is the first step to becoming a registered voter.
Can you register to vote in your college state? Yes -- as long as you don't also register and try to vote in your home state. If you're registered to vote in your home state, make sure to request an absentee ballot.
For some students, registering in their home state makes the most sense, particularly if they're planning to move back after college. Other students prefer to register where they're attending college, especially if they're involved in local political organizations or activist groups.
Step 2: Check Deadlines and Eligibility
In the U.S., you can register to vote before you turn 18, as long as you're 18 by election day. In some states, like California, 16- to 17-year-olds can pre-register to vote and automatically become registered voters on their 18th birthday. Learn more about age requirements by state.
In addition to meeting eligibility requirements, new voters also need to check the deadline to register to vote. Many states require eligible voters to submit their forms 15-30 days before the election. Other states let new voters register on election day at the polls. In general, it's a good idea to register as early as possible rather than waiting until the deadline.
Check out VoteAmerica for a list of registration deadlines in every state, including which states allow election day registration.
Step 3: Declare a Party Affiliation, If Needed
Some states ask voters to declare a party affiliation when they register to vote, but no state requires it. New voters can decide for themselves whether to join a political party when they register to vote.
Party affiliation mainly matters in primary elections. In some states, such as New York, Oregon, Nevada, and Florida, only registered party members can vote in a primary. In these states, remaining undeclared can mean you are not allowed to vote in a primary. Other states let undeclared voters participate in primaries while banning members of other political parties. In an open primary, anyone can vote, regardless of their party affiliation.
The National Conference of State Legislatures provides a rundown of state primary election types for more information.
In general elections, party affiliation does not affect your eligibility to vote or your choice of candidates. Declaring a party affiliation does not mean you can't vote for any other party.
In every state except North Dakota, citizens need to register before they can vote. College student voter registration can be as simple as filling out a form online. VoteAmerica offers a voter registration tool that only takes a few minutes to complete.
In 39 states, you can register to vote online. In the other states, you need to submit a paper form or register in person. To vote in the U.S., you must be a citizen and 18 years old by election day. A small number of states require proof of citizenship to register. In most states, applicants only need to check a box and sign to indicate they are a citizen.
After you register, you may receive a voting card in the mail with information about your polling location. Make sure to confirm your registration before you head to the polls -- a process discussed in more detail below.
Step 5: Request an Absentee Ballot if Necessary
Every state lets voters submit a ballot by mail. Voting by mail appeals to college students who choose to vote in their hometown elections rather than registering to vote at their college. Even those registering with their college address may prefer the flexibility of a mail-in ballot.
However, the rules for requesting an absentee ballot vary depending on the state. In 34 states and D.C., voters can apply for a no-excuse absentee ballot. In eight states, voters must provide a reason for voting by mail, and the pandemic might not count as an excused reason.
If you do choose an absentee ballot, make sure to update your mailing address every time you move. Don't forget to request your mail-in ballot before your state's deadline. Look up absentee ballot deadlines to make sure you request a ballot on time. Finally, check out the VoteAmerica absentee ballot form to request your mail-in ballot.
Don't forget the last and most important step -- voting!
The voting process varies by state. Some students must go to a physical polling location on election day. Voting centers operate on different schedules in different states. Voters in Louisiana, Maine, and New Jersey can head to the polls starting at 6 a.m., and voters in Iowa and New York can cast ballots until 9 p.m. Look up the voting times in each state to find out when to vote in your state.
Make sure to clear time in your schedule to vote, unless you sign up for a mail-in ballot. In that case, mail back your ballot as early as possible. If you're voting in person, prepare for lines and potentially long wait times. Check out the VoteAmerica list of voter ID laws to make sure you bring any required identification to the polls.
Also, remember: if you're in line by the time the polls close, you can still vote. Below, we cover everything you should know before you vote.
Ask an Expert: Student Voting FAQs
Mary Weaver Bennett
Mary Weaver Bennett is the director of the Michael O. Leavitt Center for Politics and Public Service at Southern Utah University. She is a specialist in legislative and regulatory policy matters for the financial services industry, specializing in electronic payments, fintech, government relations, advocacy and communications.
How do I vote if I'm studying abroad?
Usa.gov is a great resource for anyone needing to vote overseas. Essentially, the registered voter would need to obtain an absentee ballot.
What address should I use to register if I live in a dorm?
As a dorm resident, a student would need to use the physical address of the dorms, as opposed to the physical address for the university. For example, SUU's address is 351 W University Blvd., while the address for one of the dorms is 645 W 200 S Apt. # __.
Does where I register to vote affect my scholarships?
Generally, no. If a student receives scholarship money, it is important to confirm that residency in a particular place is not a requirement of the scholarship and/or that voter registration will not affect your eligibility.
Does where I register to vote affect my financial aid?
No, it will not affect any federal financial aid, including Pell Grants, Perkins and Stafford Loans, Academic Competitive Grants, SMART Grants, and other federal loans. Some private scholarships and grants are designated for residents of a particular place, so it is good to check with the administrator of the program to see how they determine residency.
Does where I register to vote affect my in- or out-of-state tuition status?
A student's tuition status depends on where they are a resident. So yes, where a student is registered can affect in- or out-of-state tuition status.
Does where I register to vote affect whether my parents can claim me on their taxes?
No, a parent can still claim a child on their taxes, no matter where they are registered to vote.
Does where I register to vote affect my health insurance?
No, where you register to vote will not affect your health insurance.
Do I need to register for a new driver's license if I register to vote in a new state?
If your current address does not match your driver's license, you can register to vote at your new address and the ID and proof of residency requirements with your Secretary of State's office. You may need to get a new driver's license.
What to Know Before You Vote
Registering to vote is only part of the process. College students also need to research the issues, learn about the candidates, and make a plan to cast their ballot in person or by mail. This section covers the steps you need to take to navigate the voting process, along with helpful resources to make voting in college easier.
Find Out What Issues You Care About
Each voter prioritizes different issues during elections. Students should figure out what issues matter most to them, such as taxes, social justice policies, or environmental proposals. Other major issues include national security, healthcare, immigration, education, foreign policy, and the economy.
After identifying core issues, voters can look into the position of different parties and candidates on those issues.
How can you learn more about the issues? Political parties put out platforms stating their position on multiple issues. Voters can also research policy proposals and look into each candidate's plans for particular issues or challenges. Most candidates provide information on their policy positions on their website. Voters can also visit VoteSmart to look up the voting record for elected officials or search their public statements on different topics.
Keep in mind that no single candidate agrees with voters on every issue. Instead, students need to prioritize the issues and find the candidate who best represents their position.
Research Political Parties
In the U.S., two primary political parties dominate government: the Republican Party and the Democratic Party. A candidate from one of the two major parties has won every presidential election in U.S. history. But voters can also look into third-party options, especially when considering state and local elections.
It's also a good idea to brush up on the American voting system and how it works. Some college voters probably haven't thought about the electoral college since high school, but understanding the role of the electoral college can help voters understand the value of their vote.
In addition to learning more about political parties, students can look into organizations they support to see if those organizations endorse any candidates. Newspapers, elected officials, and private citizens may also endorse candidates. An endorsement from a trusted source can help voters decide between two candidates.
Decide Which Candidates Speak to You
Before heading to the polls or sitting down with your mail-in ballot, make sure to research each candidate and their position on political issues. Voters should look into each candidate's position on the issues most important to them, such as jobs and the economy, climate change, and social justice. Watching debates can help students learn more about the candidates. Registered voters may also receive a voter information guide from their county or state.
After researching the issues and learning more about the candidates, students can decide how to cast their vote.
It can be overwhelming to walk into the voting booth or open a mail-in ballot only to find a long list of candidates and ballot measures. Visit Vote411 to look up a personalized ballot for your area. Remember that in addition to national elections, your ballot will contain state and local elections. Plan to get informed early so you'll be prepared to fill out your ballot.
Make Sure You Are Registered to Vote
College students should always check to make sure they're registered to vote well before election day. Maybe you can't remember if you're already registered or you want to double check that the state processed your registration application. Maybe you've recently moved and need to check that you're registered in the right county or state. Either way, it's good to check your voter registration in advance.
Check out the VoteAmerica voter registration verification tool to find out if you're registered to vote.
If you aren't registered, there might still be time. Many states set a deadline to register, which can be several weeks before the election. Other states let new voters register on election day. Visit VoteAmerica to look up registration deadlines in your state. Similarly, if you plan to vote by mail, check the deadline to request a mail-in ballot in your state.
Double Check Your Voter Registration Status
Find a Polling Place Near You or Sign up for Mail-in Voting
Don't wait until election day to make a plan to vote. Instead, make sure to find your polling place ahead of time. Some schools offer polling locations on campus, while others do not. Students can use the VoteAmerica Polling Place Locator to find out where to vote in their area.
College voters can also sign up for mail-in voting. When voters sign up for voting by mail, they receive a ballot in the mail, which they can fill out, sign, and submit via mail or a drop-off box. Voting by mail dates back to the Civil War, and in the 2016 election nearly one in four voters cast their votes by mail. In fact, more than 190 million Americans live in states that offer voting by mail.
The deadlines to apply for a mail-in ballot differ depending on the state. In every state, voters who vote by mail should plan to send in their ballot before election day to make sure their local election office receives the ballot on time and counts their vote.
Where Is My Polling Place?
Make Sure You Set Aside Time on Voting Day
If you're voting in person, mark your calendar today to set aside time on election day to cast your ballot. If you're voting by mail, mark your calendar at least a week before election day to return your ballot. Also set aside time to read your ballot fully and fill out the form before sending in a mail-in ballot.
Some polling places may have long wait lines, so voters should be prepared to wait to cast their ballot. You should also make a plan for what you'll need to bring to the polls, including a valid photo identification if required in your state. VoteAmerica provides a list of voter ID requirements by state. If you forget your identification, you should ask to cast a provisional ballot.
Student Voting Resources
After registering to vote, make sure you're informed on the issues. The following resources help students prepare to vote by providing information on political parties, candidate positions, and policy debates. You can even take a quiz to find out which candidate best matches your views.
Staying informed is the best way to make sure your vote represents what matters to you. College voters can learn about the major political parties, fact check politicians, and learn more about voter registration with the following student voting resources.
Official Republican Party Website: The Republican Party promotes choice in healthcare and the economy, an end to government overreach, and equal opportunity. The site provides information about GOP candidates for office; the Republican platform; and the party's stance on issues like the economy, family values, and national security.
Official Democratic Party Website: The Democratic Party promotes universal healthcare, economic security for working Americans, and an end to inequality and oppression. The party runs candidates in nearly every local, state, and national election. Visitors can learn more about the Democratic platform and candidates running as Democrats at the site.
Official Green Party Website: The Green Party promotes the four pillars of peace and non-violence, ecological wisdom, grassroots democracy, and social justice. The party rejects corporate money and provides organizing tools and support for activists. Visitors to the site can learn more about the Green Party platform, find state Green Party organizations, and learn about elected officials in the Green Party.
Democratic Socialists of America: The Democratic Socialists of America promotes progressive action for social change. The party pushes for reforms that weaken the power of corporations and strengthen the power of working people. College students can participate through the party's youth section, Young Democratic Socialists of America, which hosts chapters on multiple college campuses.
Communist Party USA: The Communist Party dates back to 1919 and promotes the dismantling of the capitalist system to eliminate class struggle. The party platform attacks income inequality, exploitation, and oppression while arguing for a socialist response to the country's crises. Visitors can learn more about the party and its positions on the website.
Official Libertarian Party Website: The Libertarian Party, which calls itself the "party of principle," opposes government interference in people's lives and business decisions. The party promotes policies that promote Americans' freedom from government. On the official website, visitors can read about the party platform; learn about issues; and find Libertarian candidates at the local, state, and national levels.
Debate.org: An online community with an international scope, Debate.org lets visitors debate issues and learn from others. The site offers opinion polls, forums, and a community board. Members can challenge each other to debates on specific topics, with votes from the community determining the winner.
VoteSmart: VoteSmart provides factual and unbiased information on political candidates and elected officials. The site provides the voting records of members of Congress and state legislators and shares candidates' issue positions and biographical information. Visitors can also look up special interest group ratings of elected officials and information on campaign finances.
FactCheck.org: A non-partisan, nonprofit organization, FactCheck.org monitors the factual accuracy of political ads, debates, interviews, speeches, and news releases. By fact checking government officials, the site aims to reduce deception and confusion in politics. Visitors to the site can learn more about the accuracy of political statements and increase their understanding of elections.
I Side With…: A site founded in 2012, I Side With offers quizzes to help undecided voters see how their interests and priorities line up with candidates for office. By taking the quiz, visitors can see how their beliefs align with candidates in primary and general elections. The site also offers voter guides, polls, and information on issues.
Center for American Progress: An independent policy institute, the Center for American Progress promotes progressive ideas through research. The think tank develops new policy ideas in areas like criminal justice, education, civil rights, the economy, gun violence prevention, and democracy. Through its research, the Center for American Progress aims to prioritize the common good over self-interest.
The Intercept: A left-leaning organization, The Intercept offers adversarial journalism and in-depth investigations. The news organization focuses on politics, war, criminal justice, national security, the environment, technology, and corruption. The Intercept encourages its journalists to expose corruption and injustice. In addition to articles, The Intercept creates podcasts and videos.
It's Going Down: A digital platform dedicated to anarchist and anti-fascist movements, It's Going Down publicizes and promotes revolutionary theory and action. The site publishes original content, hosts a weekly radio show, and offers several podcast series. Visitors can learn more about anti-capitalist and anti-colonial movements on the platform.
NPR – National Public Radio: An independent, nonprofit organization, NPR provides unbiased media coverage of politics and government. Millions of people turn to NPR to learn more about the news, current events, and elections. With its mission of creating a more informed public, NPR is a valuable resource for voters seeking information.
National Association of Secretaries of State – Can I Vote: In each state, the Secretary of State oversees voting. A nonpartisan site, the Can I Vote resource helps eligible voters determine how and where to vote. Visitors can register to vote, check their voter registration status, and find a polling place. The site also provides information on absentee and early voting.
U.S. Election Assistance Commission: An independent, bipartisan committee, EAC provides information on election administration. The commission certifies voting systems and maintains the national mail voter registration form. EAC also provides resources for voters about becoming a poll worker, voting accessibility, and voter registration deadlines.
Student Voting Organizations
Several different organizations amplify the voices of college students and provide information about voting in college. Some operate as nonpartisan organizations, while others promote a political perspective.
The following student voting organizations provide information on how to vote as a college student and college student voter registration. Many organizations offer resources for student activism, including toolkits, guidebooks, and volunteering opportunities. Students can also find leadership and community-building opportunities through several organizations.
In addition to these student voting organizations, students can look for political organizations on their campus, particularly for local and state issues.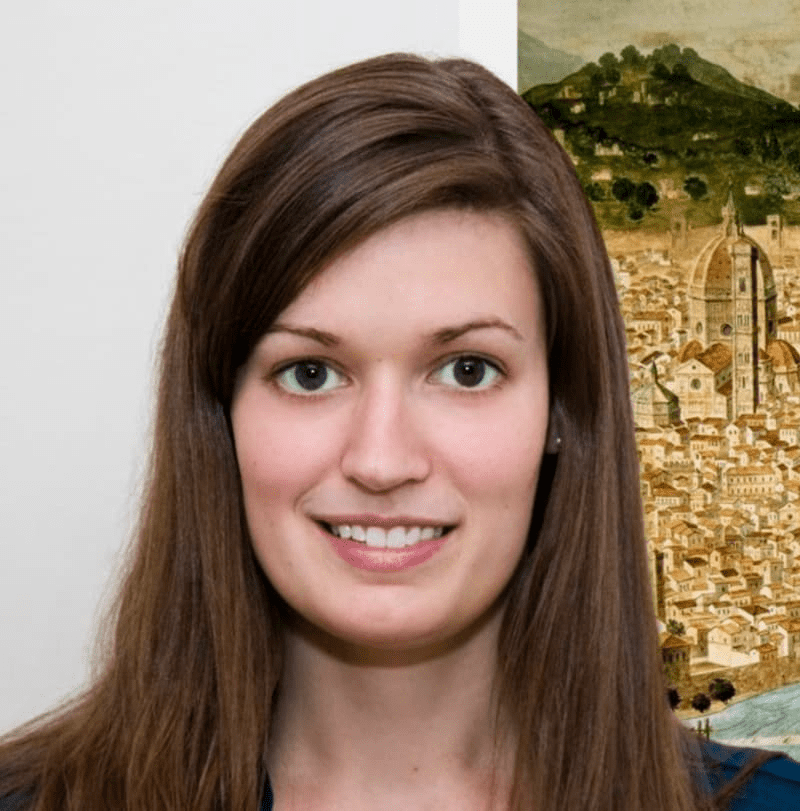 Genevieve Carlton
Genevieve Carlton holds a Ph.D. in history from Northwestern University and earned tenure as a history professor at the University of Louisville. An award-winning historian and writer, Genevieve has published multiple scholarly articles and a book with the University of Chicago Press. She currently works as a freelance writer and consultant.
Keep up with the latest
Never miss a detail on the news, trends, and policies that could directly impact your educational path.
AffordableCollegesOnline.org is an advertising-supported site. Featured or trusted partner programs and all school search, finder, or match results are for schools that compensate us. This compensation does not influence our school rankings, resource guides, or other editorially-independent information published on this site.
Do this for you
Explore your possibilities- find schools with programs you're interested in and clear a path for your future.