When Will Student Loan Forbearance End?
By Nate Delesline III
Published on October 26, 2021
AffordableCollegesOnline.org is an advertising-supported site. Featured or trusted partner programs and all school search, finder, or match results are for schools that compensate us. This compensation does not influence our school rankings, resource guides, or other editorially-independent information published on this site.
Are you ready to find your fit?
Expert Speak on How Covid Can Affect Personal Finances
About 43 million people — roughly 14% of the population — have education-related debt. Student educational loan debt in the U.S. exceeded $1.7 trillion, according to one recent report. On average, each person has $39,000 in student loans. About $1.5 trillion of that education debt is part of the federal government's loan portfolio.
As a result of the economic hardships caused by the coronavirus pandemic, student debt, and loan delinquency increased significantly in 2020. The national student loan debt balance increased more than 8% in 2020. At the height of the pandemic in May 2020, 9% of borrowers were behind on student loan payments.
When the pandemic surged in the U.S., the federal government automatically implemented student loan forbearance. This means that people with federally backed student loans could temporarily stop paying back what they owned without any penalty or interest. However, you can continue making payments if you choose. About 1% of individuals with student debt kept paying during the pandemic pause.
Student loan forbearance began March 13, 2020. In September 2020, 87% of borrowers had their federal student loans in administrative forbearance. According to the Consumer Finance Protection Bureau, commercial lenders may own student loans issued under the Federal Family Education Loan program. Your school may hold the debt to Perkins Loans. In these instances, the payment and interest suspension may not apply, as the law does not require it.
In addition to stopping payments, the government imposed 0% interest rates and stopped collections on loans in default. As of July 8, 2021, unless the government extends the freeze again, forbearance will end on Sept. 30, 2021. Update August 9, 2021: Student loan forbearance has been extended to January 31, 2022.
Affordable Colleges Online interviewed Texas-based loan expert Jeff Zhou for more insight on how student loans might affect your personal financial outlook as the end of pandemic-era financial accommodations grows near.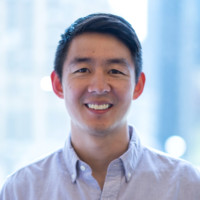 Jeff Zhou
Jeff Zhou is the co-founder and CEO of Fig Loans, a Texas-based lender offering socially responsible financial products for the underbanked. Zhou was featured as one of the New York Times Visionaries of 2018.
Co-founder and CEO
Expert Interview
Q. Do you expect the COVID-19 emergency relief measure to be extended past its current September 30, 2021 end date?
Zhou: I wouldn't be surprised if the relief measures are extended; however, I would recommend planning as if it weren't going to happen. It is much better to be prepared and not need a safety net than to be caught off guard.
Q. What options should borrowers explore if they will be unable to meet payment expectations after this date?
Zhou: If you are concerned about making payments, ideally you should speak with a financial advisor or an advisor at your lending institution to discuss options. Refinancing can sometimes be accommodated, and they may be willing to further delay loan payments depending on your payment history.
If you have a decent repayment history you're more likely to have some leniency. What will not look good to lenders is if you simply stop paying or ignore their correspondence. Being proactive shows that you care about making these payments and are trying to be responsible.
In July 2020, more than 11% of people with student debt said they could not make even one payment seven months into the year. In addition, 6.5% of student debt was either 90 days past due or in default in 2020.
While forbearance pauses payments, the decision does not cancel or forgive your debt. Also note that this decision does not affect privately held student loans. Private lenders hold about 8% of overall American student debt — around $132 billion.
Why the Student Loan Crisis Matters
Student debt can affect your financial and personal life. According to one source, even declaring bankruptcy may not automatically erase your student-related debt. As a result, student loans can potentially lower your credit score, limit your ability to buy a home, and decrease your overall net worth.
The financial stress may also lead you to rethink your career trajectory. It could even affect your ability to get a job, especially if you're looking for a position in the financial industry. Potential employers that do a credit check may view late loan payments unfavorably.
Advocates for student loan borrowers want the Biden administration to extend the forbearance. In a June 24 letter to the president, about 125 consumer rights organizations and civil rights groups described student loan forbearance as "one of the most important investments the federal government has made in Americans' financial lives in a generation — a recognition that the inadequacies of the existing student loan safety net could not protect families in the midst of an economic and public health crisis."
As a result, "for the first time, millions of student loan borrowers find themselves with the financial resources they need to make ends meet each month. Millions of others have been able to use this financial lifeline to pay down other debts, save for down payments on homes, or plan for retirement."
Biden faces political pressure to extend the loan freeze and cancel student debt. Senators Elizabeth Warren and Chuck Schumer want Biden to take executive action to cancel $50,000 of higher education debt per person. Warren blocked a Biden nominee to the Education Department to ratchet up attention about the issue.
Managing Student Debt After October
If the loan forbearance ends as scheduled, and you think or know that you can't resume the payments in October, as a borrower, you have some options. They include requesting an additional forbearance period, requesting student loan forgiveness, cancellation, or discharge. Additional options to reduce or eliminate your payments include income-driven repayment or loan consolidation.
When the payment suspension ends, look for a billing statement 21 days before the due date. Even if you cannot pay on time, in full all of the time, you have more options available than to either pay or default. Lenders will work with you to create a repayment strategy. They also have some discretion in working with borrowers who face difficulty in paying back what they owe. Here's a brief look at some options:
Expert Interview Continued
Q. What can borrowers who were in an income-driven repayment plan expect after this date?
Zhou: Unless you update your income information, you will resume the same payments as before. But, if you have seen a significant change in your income you must contact your loan officer to update your income information as it will affect your monthly payment amount.
Q. What can borrowers who were in a standard, graduated, or extended repayment plan expect after this date?
Zhou: There is a lack of clarity around this, so for now it seems your payments will resume as planned regardless of your repayment plan. There are, however, some considerations. Did you put money towards the principal of your loan during the period of forbearance? If so, it could affect your terms, such as reducing payments or contracting the term of the loan overall. It will be entirely unique to your situation, so you should absolutely book a free consultation with your loan officer. You will be notified 21 days before your first payment is due, so you will have some time to book an appointment and go over any changes that may affect your repayment plan.
But don't consider these options as a guaranteed or easy way to erase your debt. The federal government says that everyone with a loan may ultimately still may need to pay all or part of the money back, regardless if you complete your education, or if you find a job related to what you studied.While private student loans do not qualify for COVID relief under the federal government's CARES Act, some private lenders offered options for borrowers. With a private loan, you may need to ask for assistance or enroll in a relief program.
Q. Do you expect any long-term changes to be made to the way student loan servicers provide loans after the COVID-19 pandemic?
Zhou: I think this will largely depend on what is done at a federal level, as the hot topic is of course student loan forgiveness. Will this only apply to federal student loans, what impact will this have on private lenders, what rules will be put in place to protect students or make loans more accessible? It is pretty uncertain.
I think that a lot of lenders will be forced to re-examine their loan terms and interest rates to determine if they are sustainable. An increased focus on accessibility will likely impact who can get these loans, and what terms are agreed upon in the first place.
In the meantime, smaller changes continue to move ahead. Effective July 1, the government expanded its Public Service Loan Forgiveness (PSLF) program to clergy members and borrowers employed in religious-oriented work. With this change in effect, "if you are employed by a not-for-profit organization, time spent on religious instruction, worship services, or or any form of proselytizing as a part of your job responsibilities may count toward meeting the full-time employment requirement," according to the Department of Education.
Conditions apply for the PSLF program. The qualifications include employment with a local, state, tribal or federal organization, or a non-profit, tax-exempt organization. AmeriCorps or Peace Corps volunteers also qualify.
Q. How do you recommend borrowers plan for this switch back to their loans' normal interest rates? Many resources and calculators offered by lenders are currently unavailable due to the effects of the 0% interest rate on calculations.
Zhou: If you were making payments prior to the emergency relief measures, I would take a look at your payment history and the previous interest rates. This can help you determine what resuming "normal" payments will look like. If in doubt or if you are going to pay for the first time, overestimate with the highest interest rate you can find online. Again, better to be prepared for the worst than to be caught off guard when hoping for the best!
Student Loan Forgiveness Outlook
Although Biden has canceled about $3 billion of student loans, the president has not yet moved to cancel more of the education-related debt that Americans owe. At the time of this guide's publication, a decision was pending on this important question: will student loan forbearance be extended?
Schumer, other Democrats, and some legal experts say Biden has presidential authority to cancel student debt through executive action without congressional approval. In response, the president has asked the Department of Justice and Department of Education to review the issue.
In the meantime, Biden has primarily focused on his major infrastructure plan. But legislators and advocates won't relent on pressing for action on the issue of student debt. About 65 members of congress recently signed a letter urging Biden to extend the student loan payment and interest freeze until the economy reaches pre-pandemic employment levels — or March 31, 2022, whichever comes first.
The Department of Education announced Aug. 6 that it will extend the pause on student loan repayments and interest until January 31, 2022. Officials said this extension is the final one.
"The payment pause has been a lifeline that allowed millions of Americans to focus on their families, health, and finances instead of student loans during the national emergency," U.S. Secretary of Education Miguel Cardona said in a statement. "As our nation's economy continues to recover from a deep hole, this final extension will give students and borrowers the time they need to plan for restart and ensure a smooth pathway back to repayment."
Extending student loan forbearance "gives the Biden administration more time to decide how it plans to respond to progressive demands that the president take executive action to cancel student debt," Politico reported.
In a joint statement, Senate Majority Leader Chuck Schumer of New York, Sen. Elizabeth Warren, and Rep. Ayanna Pressley, both of Massachusetts, urged Biden to cancel $50,000 of student debt per person.
"While this temporary relief is welcome, it doesn't go far enough," the members of Congress said. "Our broken student loan system continues to exacerbate racial wealth gaps and hold back our entire economy."
Nate Delesline III
Nate Delesline III is a Virginia-based writer covering higher education. He has more than a decade of experience as a newspaper journalist covering public safety, local government, business, transportation, and K-12 and higher education.
Keep up with the latest
Never miss a detail on the news, trends, and policies that could directly impact your educational path.
AffordableCollegesOnline.org is an advertising-supported site. Featured or trusted partner programs and all school search, finder, or match results are for schools that compensate us. This compensation does not influence our school rankings, resource guides, or other editorially-independent information published on this site.
Do this for you
Explore your possibilities- find schools with programs you're interested in and clear a path for your future.