Why Grad School is Worth It
Search for online colleges by subject.
How to Determine if Grad School is Worth It
Grad school requires a substantial time and financial investment. However, in most cases, the investment pays off. Many employers offer raises when workers earn additional education, and some workplaces even pay for a portion of a master's or Ph.D. Self-employed individuals can increase their client network with a new educational credential, and others can apply for new positions with advanced education requirements.
Whether to pursue additional education is a personal and sometimes difficult decision. Below, we offer six guiding questions to help prospective students make the best choice for their situation.
Master's Degree vs. Ph.D Degree
---
What Are the Pros and Cons of a Master's Degree?
Students must first earn a bachelor's degree to enroll in a master's program. A master's degree takes 2-4 years to complete, depending on the program pace and the learner's enrollment status. Master's degrees require 36-54 credits.
Most master's programs equip students with career-oriented knowledge and classes will cover a variety of subjects. Professionals who want to emerge as working leaders in fields like a business may benefit more from only earning a master's degree. For lower tuition master's students can pursue a graduate assistantship.
| | Master's Degree | Ph.D. Degree |
| --- | --- | --- |
| Education Prerequisites | Bachelor's Degree | Bachelor's/Master's Degree |
| Time to Completion | 2-4 Years | 4-8 Years |
| Required Credit Hours | 36-54 Credits | 90-120 Credits |
| Program Culmination | Thesis | Thesis or Dissertation |
What Are the Pros and Cons of a Doctorate Degree?
Before earning a Ph.D individuals must earn a bachelor's degree. While it is common for students to earn a master's degree first, many Ph.D. programs will allow students with a bachelor's degree to enroll. A Ph.D. typically takes eight years to complete.
A doctorate requires 90-120 credits. Since most schools charge tuition on a per-credit basis, a doctorate can end up costing much more than a master's degree. Doctoral programs encourage learners to develop critical research and analytical skills. Ph.D. students generally conduct more research than master's students.
In many cases, doctoral students can apply for a fellowship or research assistantship in exchange for pay or lower tuition. Individuals who want to contribute research to their field or work as a college professor may benefit from pursuing a Ph.D.
6 Questions to Determine If Grad School Is Worth It
---
Factors like specific job requirements and cost versus increased earning potential can influence the decision to pursue further education. In some cases, learners may not benefit by investing in additional higher education. But in other cases, lack of additional education can limit opportunities and earning potential.
So, is grad school worth it? It depends. Prospective students should reflect on a few factors before enrolling in a Ph.D. or a master's program. See below for some questions prospective learners should consider.
1. How Much Will It Cost?

Prospective students should contact their desired school to determine a degree's cost. The National Center for Education Statistics also provides data on the average price of degrees from public and private institutions. Typically, schools charge a set amount per credit. Ph.D. programs often cost more since they require significantly more credits than master's programs.
Most schools increase tuition annually, so the more time students spend earning a degree, the more costs they incur. Colleges and universities usually extend reduced tuition rates to in-state students. Sometimes, online students can benefit from the same tuition rate as in-state students.
Prospective students should also consider miscellaneous costs like books and transportation. Many Ph.D. programs require conference attendance and research funding.
Luckily, students can explore many options to pay for school. Some learners work part time to pay for their living expenses while others rely on loans and scholarships. Many schools offer free or reduced tuition for graduate assistantships or fellowships. Ph.D. students can also apply for grants to fund research projects.
2. Does The Job You Want Require a Graduate Degree?

Before enrolling in a master's or Ph.D. program, learners should consider whether their desired career requires additional education. For example, colleges typically require or prefer candidates with a Ph.D. for full-time faculty positions. A software developer can earn a high-paying job in the field without a Ph.D., but a master's degree could increase earning potential.
The Bureau of Labor Statistics (BLS) lists educational requirements for various career fields along with salary and career outlook. Looking at current job postings can also help prospective students identify how much education a position requires.
The BLS reports that computer and information research scientists need a master's degree to practice in most cases. However, similar professionals, like computer and information systems managers, only need a bachelor's degree.
Jobs that require research, analysis, and critical thinking usually require a Ph.D. Professionals with a doctorate work to fill knowledge gaps in their industry through research and often publish their findings in scholarly journals. Task-oriented jobs and leadership positions often require a master's degree or pay more to candidates with a master's degree.
3. Is There a High Demand for This Degree?

Individuals debating starting a Ph.D. or master's program should consider whether the future job market needs qualified individuals with advanced degrees in their field. Studying the current job market by examining the number of current job postings can provide a clear picture of the present need for a particular degree.
However, the job market could change drastically within the few years it takes to earn the degree. For this reason, prospective students should look at job outlook data. The BLS provides information about job outlook for various positions.
For example, the BLS projects a 7% decline in jobs for computer programmers between 2018 and 2028. This position only requires a bachelor's degree. While computer and information research scientists need a master's degree to practice, they benefit from a projected 16% increase in jobs between 2018 and 2028.
Specializing in a generalized bachelor's degree can position individuals to earn not only higher-paying positions but also jobs with better job outlooks. However, the opposite could also be true. Pursuing a graduate degree that leads to a position with a low job outlook could result in unnecessary debt.
4. Will a Graduate Degree Increase Your Salary?

In most cases, a graduate degree can increase earning potential. For example, most public school districts increase a teacher's salary for every additional year of graduate studies they pursue. Additionally, a graduate degree can help an individual switch careers, which can also lead to increased earning opportunities.
In most cases, a graduate degree can increase earning potential. For example, most public school districts increase a teacher's salary for every additional year of graduate studies they pursue. Additionally, a graduate degree can help an individual switch careers, which can also lead to increased earning opportunities.
The BLS provides salary averages for specific jobs, including what type of degree each career requires. This can help prospective students determine if a high-paying job requires more education.
While the BLS provides useful information about pay rates for specific jobs, PayScale also provides average salary information for various degree levels. According to PayScale, individuals with a bachelor's degree earn $62,057 per year on average while individuals with a master's degree earn $74,850 per year on average. Those with a doctorate earn $98,196 per year on average.
PayScale also provides information on how years of experience influences salary. Professionals who attend graduate school to change careers may need several years of on-the-job experience to benefit from higher earnings. Geographical location can also impact salary, so keep this in mind when using sources like the BLS and PayScale.
5. Will Your Job Pay Enough to Justify a Graduate Degree?

After prospective students determine how much money they can earn with a graduate degree, they can make an educated decision on whether the salary increase appropriately justifies the cost of the degree.
Students who cannot fund their education and living expenses entirely with graduate assistantships, fellowships, and grants typically must take out loans. Some loans do not accrue interest until after the borrower graduates, but others begin collecting interest immediately.
6. What Is the Terminal Degree in Your Field?

A terminal degree describes the highest degree level available in a particular field. These degrees do not lead to other areas of advanced study. For many, earning a nonterminal degree is a stepping stone to advanced terminal degrees. However, many successful professionals with high-paying jobs do not possess a terminal degree in their field. Instead, they gain knowledge and experience through on-the-job learning.
Prospective students should research their field's terminal degree. A Ph.D. typically serves as the terminal degree for most fields, including education, science, and arts. A master's degree is another common terminal degree. For example, an MBA is the terminal degree for business-related careers. However, some career fields, like vocational jobs, may feature a bachelor's degree as a terminal degree.
Earning a terminal degree does not automatically ensure that graduates immediately qualify for increased earnings. Understanding the maximum level of education needed for a career is important, but individuals should also familiarize themselves with the maximum level of education employers prefer. To determine this information, individuals can either study job postings or contact ideal potential employers directly.
Decide What Works Best for You
---
So, is grad school worth it? The answer varies from person to person. Not every field requires additional education. Plus, by joining professional organizations, attending conferences, reading scholarly journals, and watching webinars, anyone can increase their knowledge.
Some jobs require traditional graduate education, and certain students can get their education funded entirely by an employer or through scholarships and work-study opportunities.
Prospective students should weigh the pros and cons, considering the cost, time commitment, and future outcome before enrolling in a graduate program.
Tessa Cooper
Tessa Cooper is a freelance writer and editor who regularly contributes to international and regional publications focused on education and lifestyle topics. She earned a bachelor's in public relations from Missouri State University and is passionate about helping learners avoid high student loan debt while pursuing their dream major. Tessa loves writing about travel and food topics and is always planning her next meal or vacation.
Six of Pennsylvania's 14 state-run universities will merge into two schools for the 2022-23 academic year. Under the plan, California, Clarion, and Edinboro will become one university with three campuses...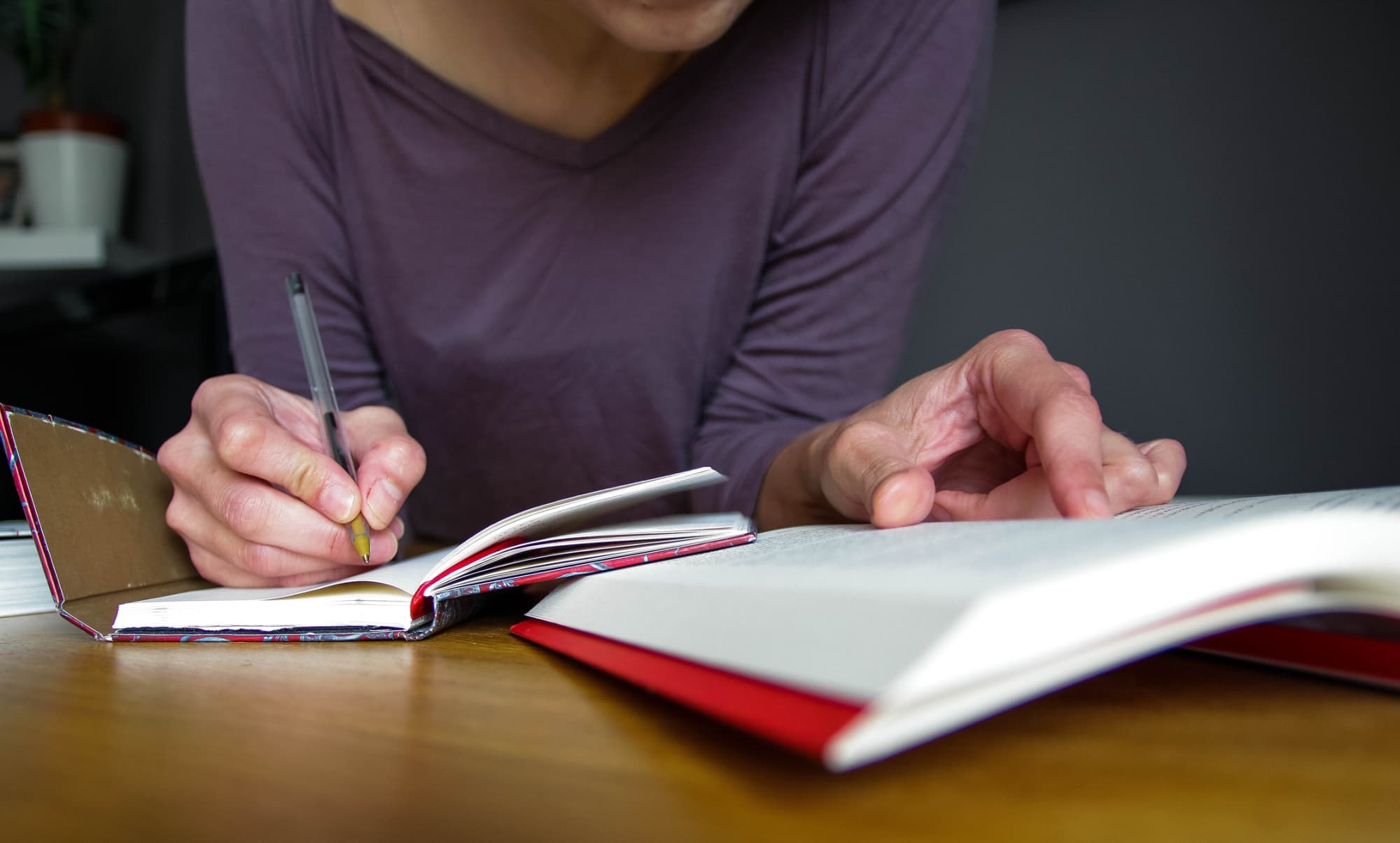 Welcome to our new series about personal student loan repayment. We'll be sharing how people got out of debt, whether it was through loan forgiveness, steady payments, or outside help....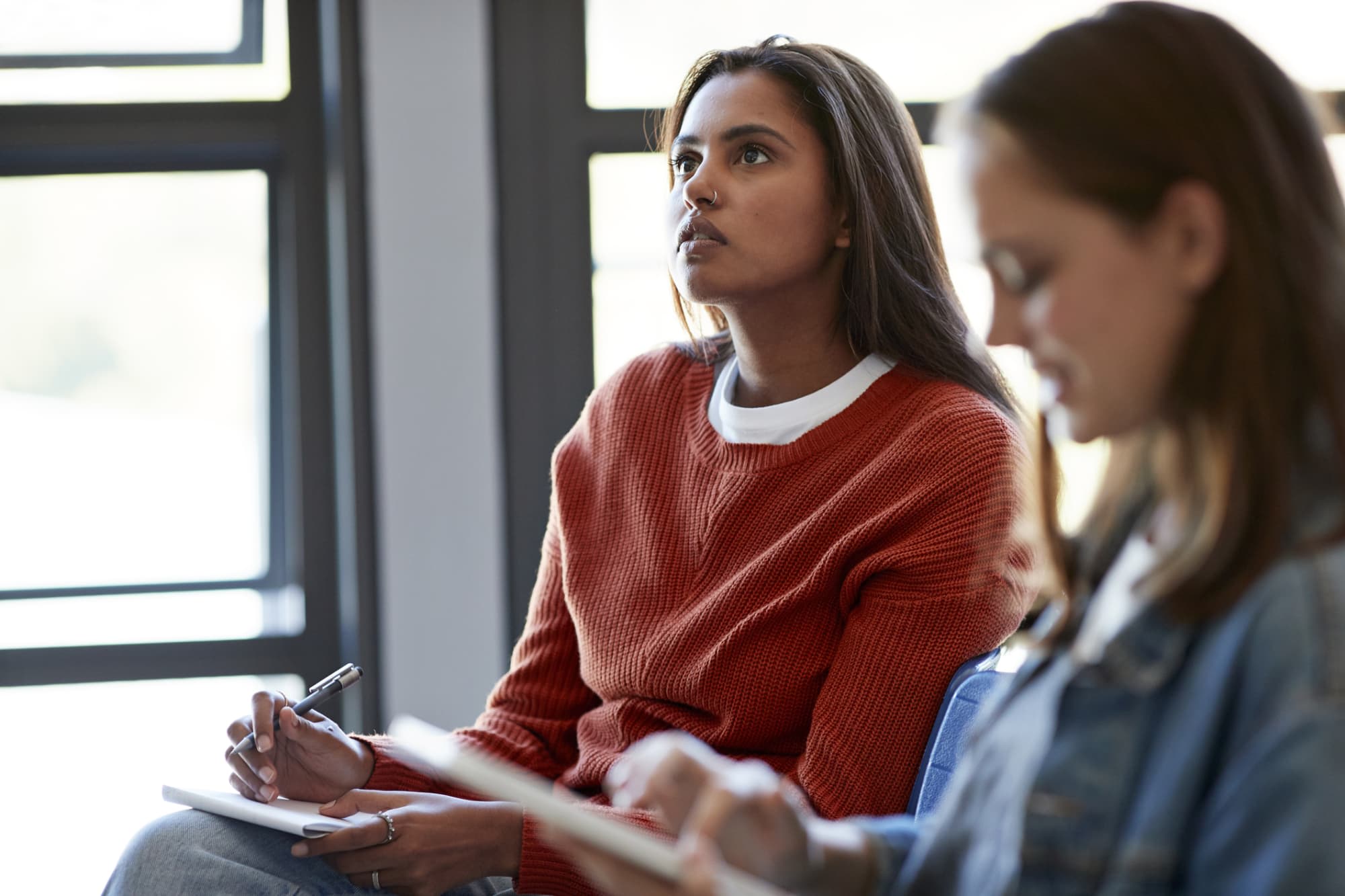 Prospective and current college students can use the FAFSA application to determine their eligibility for federal financial aid. Another popular financial aid form includes the CSS Profile, which 400 colleges and universities use to award need-based institutional aid. The following sections break down the differences between the two applications, instructions for filling them out, and […]
Search for Online Colleges by Subject
Discover schools with the programs and courses you're interested in, and start learning today.