How To Get Used To College Campuses
By Thomas Broderick
Published on June 25, 2021
AffordableCollegesOnline.org is an advertising-supported site. Featured or trusted partner programs and all school search, finder, or match results are for schools that compensate us. This compensation does not influence our school rankings, resource guides, or other editorially-independent information published on this site.
Are you ready to find your fit?
Life on College Campuses
First-year and nontraditional learners stepping onto a college campus for the first time may experience anxiety, fear, or other negative emotions. However, they need not feel alone in their experience. Most college students studied remotely during the COVID-19 pandemic. Returning to campus in fall 2021 and beyond requires learners to reacquaint themselves with college campus life.
New and returning students can get used to college campus life, academic expectations, and extracurricular activities by keeping an open mind. Learners can also find a compatible peer group and research campus resources.
This guide highlights tips for new college students. The embedded links provide additional resources for adjusting to campus and creating a positive college experience.
1. Get a Map and Explore a Little
Adjusting to college also involves exploring different on-campus food options. Schools may run multiple dining halls, depending on their size and enrollment. Unique dining options include weekend brunch and annual food events. Both provide socialization opportunities and promote getting used to college.
On-campus students can also explore outdoor spaces. Quads, walkways, and gardens encourage community and help students feel at home on campus. Degree-seekers adjusting to college should determine the best way to travel between campus buildings. This may involve walking, biking, or riding a school shuttle. Learners with a car should inquire about parking passes and regulations.
2. Build a Schedule That Works for You
Getting used to college involves taking an appropriate course load, especially in the first semester. Learners should evaluate their personal preferences and strengths. Students who perform their best in the afternoons may want to avoid early morning courses. Other strategies include avoiding back-to-back courses. Degree-seekers can decompress and regain energy by leaving a break between classes.
More tips for new college students include meeting with a professor or academic advisor for advice. These professionals possess years of experience counseling learners returning to college campus life. Their valuable insights help degree-seekers build a schedule that promotes academic success and school-life balance.
Creating a good schedule requires keeping current on when course scheduling opens and closes. Online registration systems simplify the process. However, this convenience leads to many popular courses filling up quickly. Stay current with scheduling windows by researching the university website.
3. Gear Up and Dress for the Weather
Students getting used to college should prepare for more than a new environment and rigorous coursework. Returning to campus might mean adjusting to a different climate. Learners relocating to attend school should research their new home's average seasonal temperatures and rainfall. They should also understand the risk for dangerous weather events, such as floods and tornadoes.
Researching a school's weather helps students save money on new clothes. Learners who buy winter clothing in the summer save considerably compared to their peers who purchase jackets and boots in colder months. Retailers slash prices on off-season clothing to sell the previous year's inventory.
In addition to buying new clothes, students can adjust to college campus life by eating enough and staying hydrated. Many colleges offer water bottle refilling stations and vending machines. Professors can share their policies about eating in class. Crunching on chips or other foods may distract other learners.
4. Make Friends and Join Student Groups
Learners can get used to college by making friends and participating in their school's social life. Many colleges feature club and organization recruitment drives in the fall. Talk with group representatives to learn more about their mission and the type of learners who join. Try out 2-3 groups in the first semester. These groups understand that some new members leave to explore other options.
New degree-seekers integrating themselves into their school's social life benefit from the proximity principle of friendship. Thousands of students living on campus provide many potential acquaintances, friends, and romantic partners. Learners should recognize that all of their peers possess the same desire to improve their lives by earning a degree. This common trait promotes new relationships. Some of these relationships may last a lifetime.
Students can make new friends by building a routine that promotes socialization. They may regularly study at a campus library or popular cafe. Learners who run into each other as part of their routine may develop friendships.
Learners also socialize in class. Small courses allow for in-depth discussions. These conversations help students find peers with similar interests.
Q. What Advice Do You Have for First-year Students Adjusting To Learning on a College Campus for the First Time?
Prepare yourself for an exciting and fulfilling journey. College is a series of life-influencing events. My clients sometimes say, "I have this! I was admitted to college, right? I graduated high school. I'm prepared." This is true, but these are just the initial steps.
Think about who goes to college. Usually this includes the top half of everyone who attended your high school. When you take all the top halves of high schools around the state and put them together in the same college, half are now automatically in the bottom half. So while you got into college, now you need to prepare to be successful.
You can prepare by attending campus orientations. These allow you to learn what to expect when you arrive on campus. Orientations also allow you to connect to peers. Some of these connections may lead to lifelong friendships. Plus, when you return in the fall, you will already know some people.
When you arrive on campus for classes, pace yourself. College is a marathon, not a sprint. Many students get into trouble because they spread themselves too thin. They cannot pull it together academically at the end of their first semester.
This scattershot approach is a challenging pitfall. There are endless fun and interesting things to do on a college campus. Students don't want to miss out, so they get overextended. Remember that all of those interesting activities will be there next semester. You will not be there unless you stay focused on school.
Set your priorities and make a game plan. Get involved in campus life, but make it manageable. You can always jot down interesting clubs or activities and follow up on them next semester.
Start with the activities in your closest circles. Student athletes may gain comfort in campus sports facilities. Other students may gravitate toward Panhellenic activities or campus church groups. As you gain comfort and familiarity, you can start to widen your circles of involvement.
Q. What Advice Do You Have for Students Who Are Adjusting to Campus After a Semester or More Learning Online?
Online learning is a smaller, quieter, and more personalized experience. Returning to campus thrusts you into the hustle, bustle, and excitement of student campus life. Some students enjoy this while others find it challenging. It can be an adjustment going from an online class with 20 avatars to an in-person class with 300 living, breathing, and talking students.
Rather than approaching your professor with questions, look for a teaching assistant. You can also approach students who are experienced with pre-COVID campus living. These include your residence hall RA, student desk workers, and student cafeteria workers.
Many classes involve working on group projects. This can be challenging when you have adjusted to working independently. Working in groups requires meeting with others and negotiating who will complete various project components.
Not everyone will be as motivated as you. You may have had some type of group activity over Zoom, but it's different in person. One of your teammates may stroll in an hour late reeking of alcohol. This is the real world.
Consider attending a workshop on conflict management and assertiveness. This is precisely the type of non-textbook college experience that teaches you how to effectively handle difficult people. Instead of getting angry, get educated.
Remember to network with people in your closer circles. Your peers will be experiencing many of the same challenges and stresses. Share your questions and anxieties. You can work together to develop workarounds or solutions.
Q. What Campus Resources Do You Think Students Should Leverage More?
Where you go and what you do on campus depends on your personal interests and needs. Each campus is a little different, so explore what your college offers. Some campus resources can make the difference between success and failure.
Your college website is a good place to start. You can find plenty of helpful information on navigating the campus. Most college campuses have some version of a library, student development or counseling center, and an activities center. Many of these buildings have video screens and flyers strategically placed throughout them. Take time to view this information. You might find programs or workshops that interest you.
You can also seek out your RA or residence hall manager. They are there to help you succeed. Let them know what's working and what's not working. Ask them questions. Benefit from their training and experience.
Students often say that everywhere they look and everything they see or do is new and different. Your brain may experience overload as you absorb everything. This is normal. Some people may have only known their hometown for 18 years. Seeing, hearing, and breathing all new experiences can be exhausting.
It can be helpful to see someone familiar. You may have some friends or acquaintances from your high school or hometown. You may not want to hang out with them regularly, but it can help to see a familiar face sometimes. The student union or student activity center is a good neutral meeting place to share triumphs and war stories of your first weeks on campus.
Also, find one place that reminds you of home or feels comfortable. Go there when you feel overwhelmed. It will be easier to recharge because you won't have to work as hard to assimilate what you see and hear at this location. This might be a coffee shop, an ice cream parlor with your favorite flavor, or a chain store that looks like the one back home. Meditation can also help you recharge.
Q. What Can College Staff Do to Make Campuses More Welcoming for New Students?
Encourage students to settle into their living environments first. Advise them to make friends and allies to share new things. Pair new students with a mentor who can provide guidance and support. COVID depleted many schools' experienced pool of sophomores, so it may be challenging to set up mentor relationships. Consider scheduling a few video sessions that allow students to chat real-time with a willing junior or senior who remembers what campus life was like.
Encourage new students to grow their circles over time rather than try to do everything at once. Make sure new students have access to on-campus support to answer questions and address issues.
The first-year class of 2021 experienced issues we have never encountered. Subsequently, each college should create hotlines for students who are experiencing high distress.
College campuses are typically more inclusive than other communities. Still, schools should recommit to fostering inclusion and tolerance of a broad spectrum of individual, cultural, political, and racial differences. The faculty and staff should model and support inclusion. Students cannot learn about the world if an institution only offers a siloed version of that world.
Q. Where Can Students Find Support if They Experience Difficulties Adjusting to the Campus Environment or College in General?
Students can take advantage of many resources to navigate college life. Chat with your peers about daily issues. If your peers are causing your angst, chat with your RA. If you need more help, speak with your residence hall director. They typically have good ideas and can help facilitate a move if needed. You could also visit a student spiritual center, church, temple, or mosque.
For more pressing matters of adjustment, including failing grades, anxiety, depression, eating concerns, or addictions, make an appointment with the student development or student counseling center. There is no shame in taking this step. You have already paid for the service through your student fees, so seek the benefit. The services are confidential and can make a world of difference.
Finally, call or text your parents. College is a time to exercise your independence, but your parents may offer helpful advice or listening ears. They would also probably benefit from hearing from you.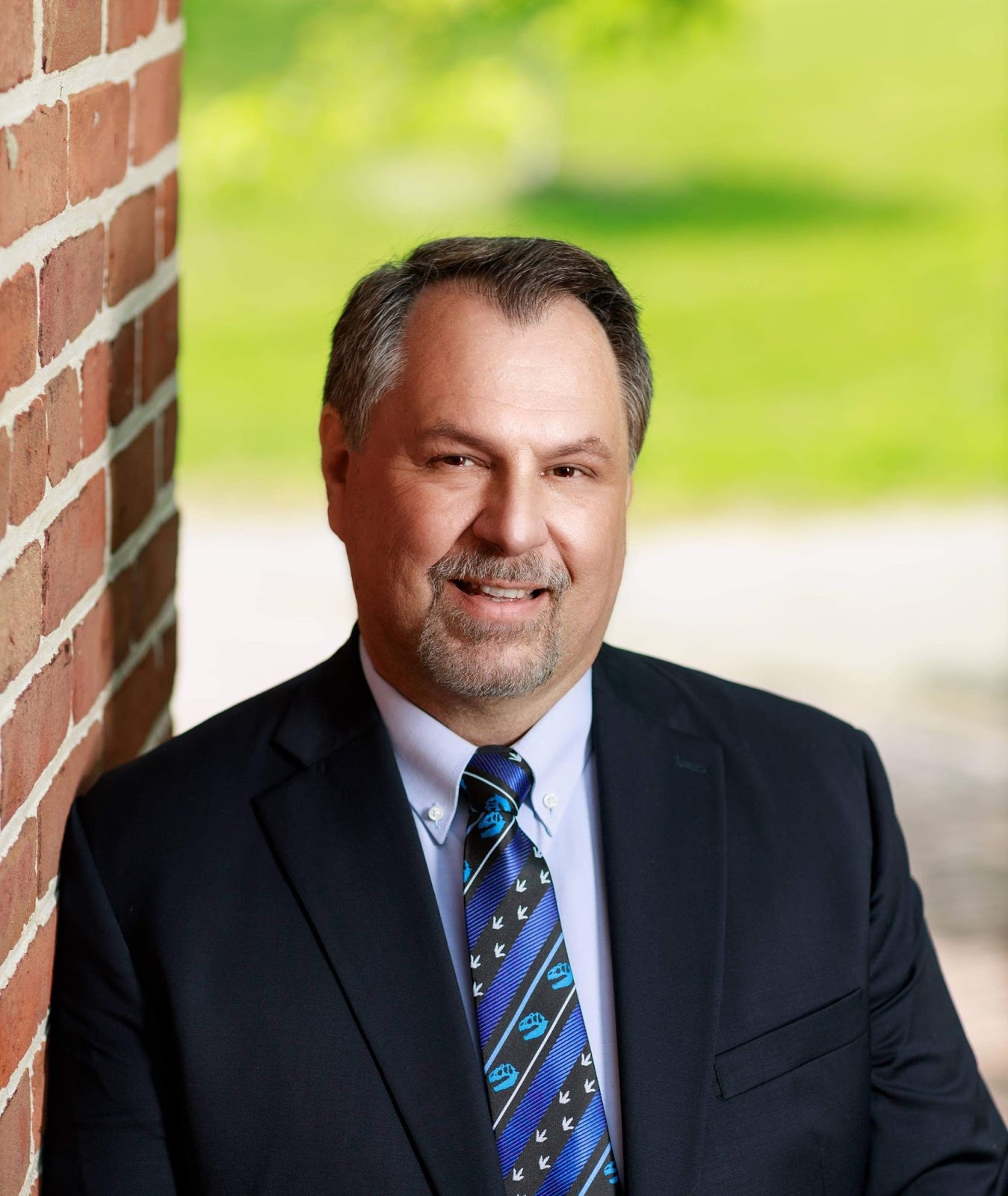 Dr. Alan Thomalla
Dr. Alan Thomalla is a licensed psychologist in multiple states. Since the 1990s, he has helped thousands of families, businesses, and organizations to lead happier, healthier lives and to grow success. Dr. Thomalla runs a private clinical consultation and forensic practice. He travels throughout the country conducting workshops and consultations.
Dr. Thomalla attended the University of Illinois at Urbana-Champaign. He earned a doctoral degree from a counseling psychology program accredited by the American Psychological Association. Dr. Thomalla is a diplomate in clinical forensic psychology and a fellow at the Association of Certified Fraud Examiners.
Other Resources for On-Campus Students
Thomas Broderick
Thomas Broderick is a freelance writer and the owner of Broderick Writer LLC. He creates study guides, informational websites, and blog posts for clients in the education field. Thomas is also a published author of over 20 short stories and a member of the Science Fiction & Fantasy Writers of America.
Keep up with the latest
Never miss a detail on the news, trends, and policies that could directly impact your educational path.
AffordableCollegesOnline.org is an advertising-supported site. Featured or trusted partner programs and all school search, finder, or match results are for schools that compensate us. This compensation does not influence our school rankings, resource guides, or other editorially-independent information published on this site.
Do this for you
Explore your possibilities- find schools with programs you're interested in and clear a path for your future.