Finding Companies That Are LGBTQ+ Friendly
By Genevieve Carlton
Published on June 24, 2021
AffordableCollegesOnline.org is an advertising-supported site. Featured or trusted partner programs and all school search, finder, or match results are for schools that compensate us. This compensation does not influence our school rankings, resource guides, or other editorially-independent information published on this site.
Are you ready to find your fit?
A growing number of companies support LGBTQ+ employees and offer safe, inclusive workplaces. In 2021, the Human Rights Commission ranked over 750 businesses as the "best places to work for LGBTQ equality." Companies also increasingly promote transgender inclusion at work.
However, job candidates can't always easily identify companies that are LGBTQ+ friendly. Many LGBTQ+ employees experience problems related to underrepresentation and isolation. Many transgender employees worry that their gender identity will limit their advancement.
This guide outlines how to identify companies with LGBTQ-friendly policies and practices to help job-seekers find an inclusive work environment.
Scouting for Companies to Apply To
Ask Your Network

Consider reaching out to your current network to find LGBTQ-friendly jobs. Asking questions about corporate culture and inclusivity can help you determine if a job provides adequate support and acceptance. Connecting with your network can also potentially lead to job opportunities.

Check with Local LGBTQ+ Organizations

Local LGBTQ+ organizations can provide valuable insight into companies that are LGBTQ+ friendly. Members of LGBTQ+ organizations often work at local companies and offer firsthand information about various companies' policies and culture. These organizations may also partner with local companies or maintain good relationships with them.
Before You Apply
Before applying to a job, research the company to learn more about its policies and practices. In some cases, candidates research companies before looking for specific job openings. Other candidates may research the company after finding a job posting. The following techniques can help job candidates identify companies that are LGBTQ+ friendly.
Check Out the Company Website

When researching LGBTQ-friendly companies, start with the company website. The website showcases the organization's public face and provides a great deal of information. In particular, read pages about the company's staff, mission, and history. These pages can provide clues about the organization's values and company culture. They may also include information about the company's nondiscrimination policies, and other policies about inclusivity.

Additionally, a company's career page may offer information about the company's approach to hiring and its efforts to create an inclusive, diverse environment. If the company has a social media presence, read some posts and look for clues about the company's investment in LGBTQ+ jobs and issues.

Check for Employer Reviews

Employer reviews can also help LGBTQ+ professionals find inclusive companies. Sites like Glassdoor include reviews from current and former employees that offer insight into a company's policies, culture, and inclusivity.

The Human Rights Campaign also offers a Corporate Equality Index. The index measures Fortune 500 companies on their corporate policies for LGBTQ+ employees and their practices related to LGBTQ+ issues.

Review Their Charitable and Political Efforts

In addition to researching companies through their website and employer reviews, take a look at their charitable and political efforts. Start by researching the company's charitable donations. Which organizations do they support? How transparent are they about donations? Often, you can find information about charitable donations by searching the company's name on Google. Since companies typically disclose charitable contributions on their corporate tax returns, this information may be publicly available.

You can also research the organization's partnerships in the local community, and whether it partners with LGBTQ+ causes or organizations.

Unless the company's political donations were newsworthy and covered by journalists, you may find it challenging to research corporate political donations. However, anyone can search for individual political contribution records. Search for contributions by the company's CEO and board members to learn about their positions.
During the Interview Process
The interview process provides many opportunities to learn more about the company and discover if the organization offers a good fit. It can feel awkward to ask personal questions during an interview, so frame your questions around the company's policies and culture. The following section outlines several areas that candidates can talk about during an interview to help determine a company's inclusivity.
Federal, state, and local laws protect employees from LGBTQ+ discrimination at work. However, many organizations also set their own nondiscrimination policies. If a company's policy is more inclusive than the law requires, then that can signal that the company is LGBTQ+ friendly. The company may provide information on its nondiscrimination policy on its website. If not, ask about it during the interview.
Employee resource groups (ERGs) encourage inclusivity in the workplace. At many organizations, employees create these groups to connect and promote diversity. In fact, 90% of Fortune 500 companies host employee resource groups.
ERGs generally bring together historically excluded groups, including LGBTQ+ employees. When discussing company culture and the workplace, candidates can ask about these groups. If the company has an ERG, ask about how long the ERG has existed, what groups the ERG represents, and the number of members in the group.
Insurance Coverage and Health Benefits
Insurance coverage and health benefits represent a major perk for many positions, so job candidates often ask about these benefits during interviews. LGBTQ-friendly companies may offer same-sex health benefits, including benefits for unmarried partners, and transgender-inclusive benefits. The human resources department can answer any questions about coverage.
Paid Time Off and Parental Leave
Workplace discrimination laws protect job candidates from unfavorable treatment due to family planning. Adoption support and parental leave policies reflect a company's beliefs and expectations around family and parenting structures. These policies vary widely by company and can provide insight into the company's inclusivity. Candidates can ask the human resources department about these policies during the interview process.
Environment and In-Person Expectations
Learning more about a company's environment and in-person expectations offers valuable information when looking for LGBTQ+ jobs. At an in-person interview, candidates can learn a great deal about the company simply by observing the environment. Does the company have a dress code or specific dress expectations? A highly gendered dress code may signal a more traditional, conservative environment. Candidates can also make note of whether the company offers inclusive bathrooms.
You might struggle to judge a company's environment during a virtual or phone interview. However, you can still ask questions about the culture, socialization, and environment during the interview. Do employees socialize or hold social events? Are partners and children welcome at these events? What kinds of activities take place at company events? The answers may not speak directly to LGBTQ+ acceptance, but they may offer clues about the company culture.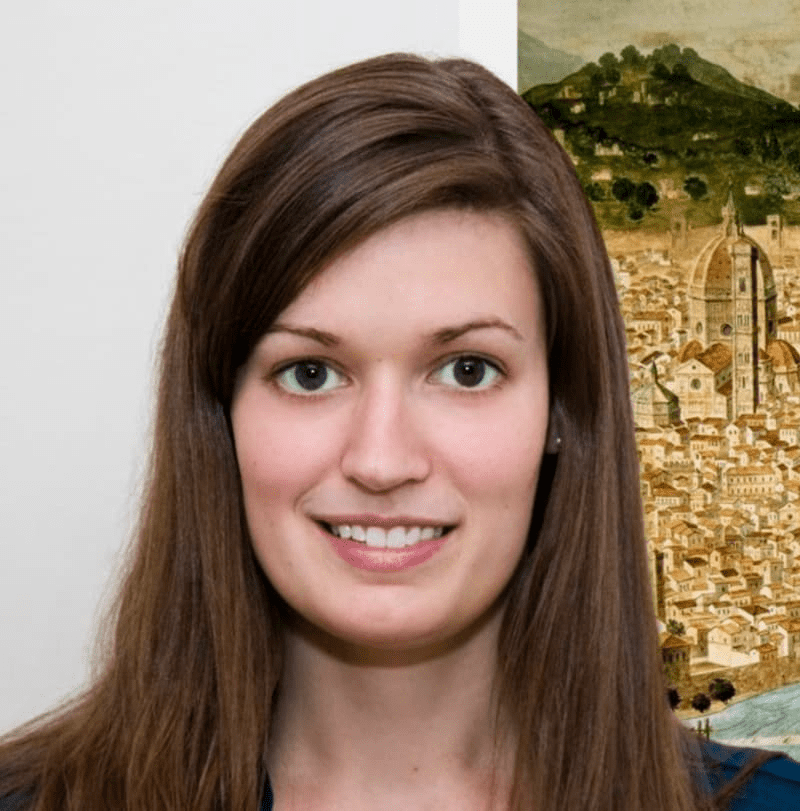 Genevieve Carlton
Genevieve Carlton holds a Ph.D. in history from Northwestern University and earned tenure as a history professor at the University of Louisville. An award-winning historian and writer, Genevieve has published multiple scholarly articles and a book with the University of Chicago Press. She currently works as a freelance writer and consultant.
Keep up with the latest
Never miss a detail on the news, trends, and policies that could directly impact your educational path.
AffordableCollegesOnline.org is an advertising-supported site. Featured or trusted partner programs and all school search, finder, or match results are for schools that compensate us. This compensation does not influence our school rankings, resource guides, or other editorially-independent information published on this site.
Do this for you
Explore your possibilities- find schools with programs you're interested in and clear a path for your future.