How To Pay For College During A Pandemic
By Genevieve Carlton
Published on August 18, 2021
AffordableCollegesOnline.org is an advertising-supported site. Featured or trusted partner programs and all school search, finder, or match results are for schools that compensate us. This compensation does not influence our school rankings, resource guides, or other editorially-independent information published on this site.
Are you ready to find your fit?
The COVID-19 pandemic has upended life for everyone. The pandemic has also created new financial burdens for college students. Many degree-seekers find themselves wondering how to afford college during a pandemic.
With college costs continuing to rise, students feel the financial burden. Millions of current students are trying to figure out how to cover their tuition bill for spring, while millions of college graduates are wondering how to make their next monthly student loan payment.
Fortunately, the Federal Student Aid program has suspended student loan payments during the pandemic and dropped the interest rate on all student loans to 0%. Earning a degree also provides greater job security for professionals during recessions. This page explains how to cover your college expenses while in school and how to handle your student loans during the pandemic.
How to Handle Major Expenses
Paying for college is a significant financial undertaking. According to the National Center for Education Statistics, the average cost of tuition and fees ranges from $9,000-$32,000 per year at public and private four-year colleges and universities. Living expenses typically add another $10,000 per year.
Students can apply for financial aid during the pandemic to cover these major educational expenses. This section offers advice and tips on how to afford college during a pandemic.
Tuition comprises the bulk of college expenses for many students. During the pandemic, learners can take several steps to lower their tuition payments and save money.
First, degree-seekers can inform their school's financial aid office if their financial situation has changed due to the pandemic. For example, if students or their parents lost their job, the school may be able to offer financial aid during the pandemic. Many institutions also provide short-term loans to cover educational expenses.
Students can also check if their school offers tuition discounts for fully online enrollees. Distance learners at some schools pay a flat online rate that could save students, particularly out-of-state students, on their tuition bill.
Dropping classes or moving from full-time enrollment to part time can also lower your tuition bill. However, cutting classes adds time to earning your degree, and dropping below full-time status can affect financial aid during COVID.
Finally, degree-seekers can invest more time in looking for scholarship and grant opportunities. Many organizations offer scholarships and grants, including professional associations, private foundations, government agencies, and colleges.
Many students live on campus as part of their undergraduate experience. However, the COVID crisis has added new challenges for on-campus housing. For example, in spring 2020 when many colleges closed their campuses, most schools offered refunds for on-campus housing costs.
Students who paid to live on campus in the fall can ask their school for a housing refund if they can no longer afford living in the dorms or if their campus closes. Several undergrads even filed class-action lawsuits to receive refunds from their schools.
Each school sets its own policies on student housing during COVID. Enrollees should contact their school to learn more about policies on student housing, particularly information on refunds and the availability of on-campus housing during the pandemic.
Living off campus can save students money. In fact, in 2018 Trulia reported that students in 48 college towns saved over $200 per month by living off campus rather than in dorms. During the pandemic, many students have chosen to take classes online while living in more affordable housing, including moving in with family.
Students struggling with their monthly rent payments can explore several options. First, they can ask their landlord about a payment plan, lowered rent, or reduced late fees. If students need to move somewhere cheaper, they can negotiate with their landlord about breaking their lease.
If your lease expires during the pandemic, consider negotiating a lower payment. Alternatively, you could research moving to a cheaper location. Moving farther from campus to save money makes sense for students taking online classes. Be sure to look up tenant's rights information in your city and state. Many areas offer eviction and late payment protections because of the pandemic.
Books and Class Resources
Saving money on books and class resources can add hundreds of dollars a year to a student's budget. First, undergrads should shop around when buying textbooks. Online and used copies often cost a fraction of the price at the campus bookstore. Also consider checking out books from the university library or the local public library. In many cases, an e-book costs less than a physical book.
Second, consider sharing resources with other students. By organizing online study groups, sharing notes, or pooling textbook costs, undergrads can save money. Finally, reach out to teaching assistants and professors if the class requirements create a financial burden. They may be able to suggest cheaper options.
How to Handle Student Loans in a Pandemic
Before the pandemic, student loan debt reached a new high: $1.56 trillion. For many of the 45 million borrowers repaying student loan debt, the pandemic made it even more difficult to afford their monthly payments. Fortunately, borrowers can explore several options to manage student loans during the pandemic.
This section explains deferment, forbearance, and income-driven repayment options to help borrowers make an informed decision about their loans.
Deferment
Deferment means temporarily halting monthly payments on your student loans. According to the Federal Student Aid office, borrowers who qualify for deferment do not have to make payments.
How can you qualify for a student loan deferment for COVID? Borrowers can apply for an economic hardship deferment or an unemployment deferment. The economic hardship deferment covers borrowers receiving any means-tested benefits such as welfare or those who work full time but earn less than 150% of the poverty limit. The unemployment deferment covers anyone receiving unemployment benefits and those unable to find full-time jobs. Both options offer deferments of up to three years.
Is Deferment a Good Option for My Loans?
Before applying for deferment, borrowers should consider the pros and cons. While deferment allows borrowers to stop making monthly payments for a set period of time, interest can still accrue on the loan. As a result, deferment can add to the loan's total cost and increase the amount of time to pay it off. However, borrowers can pay the interest as it accrues during a deferment to lower their payments and avoid increasing their total loan.
Participants in loan forgiveness programs like Public Service Loan Forgiveness or income-driven repayment forgiveness should also consider how deferment affects their loan. Borrowers can typically still participate in forgiveness programs, but they will not make progress toward the 120 monthly payment requirement while in deferment.
Deferment policies can also depend on the type of loan. Subsidized loans generally do not accrue interest during a deferment.
Forbearance
Like deferment, forbearance temporarily suspends monthly student loan payments. During forbearance, borrowers can also reduce their monthly payment. Only borrowers who demonstrate financial hardship qualify for a forbearance.
In March 2020, Congress officially placed all student loans in forbearance for COVID. As a result, federal borrowers automatically received an administrative forbearance for their loans, which currently extends through Dec. 31, 2020. The federal student aid program also automatically set the interest rate at 0% for federal loans. Borrowers can choose to still make payments during this administrative forbearance.
Is Forbearance a Good Option for My Loans?
Under usual circumstances, forbearance offers temporary relief for student loan borrowers. Typically, forbearance lasts no more than 12 months, and during that time interest continues to accrue. This means forbearance can add to the length and amount of a student loan. Forbearance can help borrowers afford living expenses during a financial crisis, and by putting a loan into forbearance borrowers can protect their credit scores.
Student loan forbearance for COVID currently extends to all borrowers. More than 40 million borrowers with federal student loan debt have had their loans placed into forbearance. Starting in March 2020 and extending through the end of the year, borrowers pay 0% interest on all federal student loans, including direct loans and Perkins Loans.
The federal loan payment suspension only applies to loans owned by the Department of Education. Borrowers can contact their loan servicer to determine whether their loans qualify for administrative forbearance and the 0% interest rate.
Switching to an Income-Driven Repayment Plan
Borrowers can also consider switching to an income-driven repayment plan. These plans calculate your monthly payment based on your income and family size. Most plans cap the monthly payment at 10% of your discretionary income, meaning some borrowers do not pay anything each month.
The federal student aid program offers four different income-driven repayment plans. Qualifying borrowers also qualify for loan forgiveness on any unpaid balance after 20-25 years of making payments. Borrowers must complete an application to switch to an income-driven repayment plan. Loans in default do not qualify, so borrowers should consider their options before applying for default.
AffordableCollegesOnline.org is an advertising-supported site. Featured or trusted partner programs and all school search, finder, or match results are for schools that compensate us. This compensation does not influence our school rankings, resource guides, or other editorially-independent information published on this site.
Featured Online Programs
Find a program that meets your affordability, flexibility, and education needs through an accredited, online school.
Other Resources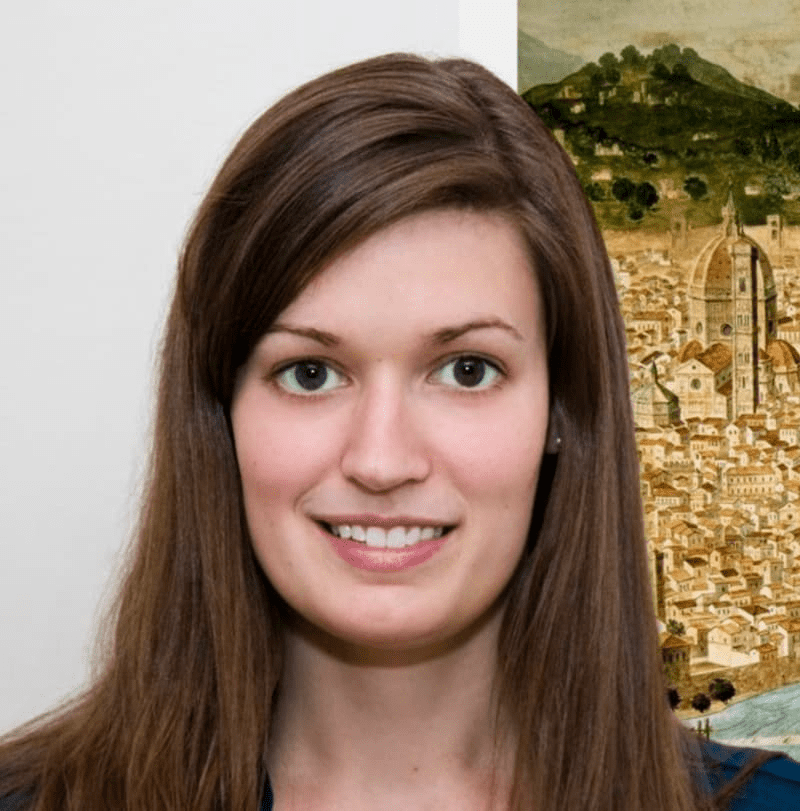 Genevieve Carlton
Genevieve Carlton holds a Ph.D. in history from Northwestern University and earned tenure as a history professor at the University of Louisville. An award-winning historian and writer, Genevieve has published multiple scholarly articles and a book with the University of Chicago Press. She currently works as a freelance writer and consultant.
Keep up with the latest
Never miss a detail on the news, trends, and policies that could directly impact your educational path.
AffordableCollegesOnline.org is an advertising-supported site. Featured or trusted partner programs and all school search, finder, or match results are for schools that compensate us. This compensation does not influence our school rankings, resource guides, or other editorially-independent information published on this site.
Do this for you
Explore your possibilities- find schools with programs you're interested in and clear a path for your future.