Career Options for Political Science Majors
Political science majors learn about much more than how the government works. Political science courses often combine history, economics, sociology, and even psychology topics. This broad and all-encompassing major prepares you for hundreds of careers inside and outside of politics. This degree also provides you with an excellent liberal arts education applicable to many graduate programs, such as law and business.
Even before starting your degree, you should determine whether political science careers match your interests and overall career goals. Once you commit to a program, you can work with school advisors to narrow down your political science career path. This page provides details about how a political science degree can help you obtain your dream career, what skills you should hone during your time in school, and resources to help you make the most of your degree.
How to Use Your Political Science Degree
Political science careers require that applicants possess a flexible skill set. In class, students learn and hone these skills through classroom discussions, research, and writing papers. The six skills below represent only a few of the competencies that careers for political science majors demand from applicants.
Online Bachelor's Degrees in Political Science
LEARN MORE
What Skills Will You Gain with a Political Science Degree?
WRITING
No matter your career objective for your political science degree, you need strong writing skills. In class, you hone this skill by writing research papers and answering free response questions on exams.
COMMUNICATION
Political science careers require that you possess strong oral and written communication skills. You can practice this skill by participating in class discussions.
RESEARCH
Your political science program should require you to perform extensive research. In a career, you apply your research skills by looking up accurate information for your employer in an efficient and timely manner.
ANALYSIS
Once you research information, you draw conclusions. If you work for a political campaign, you must tell a candidate how to interpret the test poll results.
ENGAGEMENT
This skill relates to your passion for political science. In class and your career, you tackle political issues and use your other skills to identify problems and propose solutions.
RHETORIC
Persuasive speaking and writing play a significant role in politics. Both political science students and professionals apply this skill to convince others to change their opinions about a topic.
How Does a Political Science Degree Help You in the Job Market?
Since political science students gain such a broad skill set, they can easily convince potential employers — even those that do not usually consider political science majors — that they would make a positive contribution. Concerning traditional political science careers, prospective students can rest assured that they can find a job after graduation. The Bureau of Labor Statistics projects that between 2016 and 2026, the need for paralegals — a common entry-level career for political science graduates — should grow by 15%.
The best careers with a political science degree (e.g., attorney, operations manager, executive director) often require a graduate-level degree. Fortunately, earning a graduate degree usually pays for itself in this field. Attorneys often make twice as much as paralegals; many of the latter group possess associate or bachelor's degrees. However, political science career options that require only a bachelor's degree often pay well enough for employees to live in the same towns and cities where they work.
Career Paths and Salary Potential for Political Science Majors
Unlike other specialized college majors, political science prepares you for many different careers. In this section, you can learn more about six traditional and six nontraditional careers for political science majors. Depending on where you plan to work after earning your degree, you may discover additional or fewer opportunities than those outlined in this article.
Traditional Political Science Careers
POLITICAL SCIENTIST
Political scientists collect and analyze data (e.g., public opinion polls) to help politicians and government employees form policy. An education in political science provides an essential skill set along with ample background knowledge on how the government functions. Political scientists work for universities, think tanks, and political campaigns.
Degree Level Required: Master's or Doctorate
Median Annual Salary: $117,570
POSTSECONDARY TEACHER
Postsecondary teachers work as lecturers and professors at colleges and universities. They teach 2-3 courses each semester and mentor students during office hours. Other primary job duties include performing original research in their fields and publishing articles and books. Nearly all political science postsecondary teachers possess graduate political science degrees.
Degree Level Required: Master's or Doctorate
Median Annual Salary: $78,470
SURVEY RESEARCHER
Survey researchers design and implement research studies. They then present findings to their employers and make suggestions on how their employers should proceed. Political campaigns often hire survey researchers to ask the public about political issues. As a result, a dual degree in political science and statistics more than adequately prepares students for this position.
Degree Level Required: Master's
Median Annual Salary: $57,700
PUBLIC RELATIONS AND FUNDRAISING MANAGER
Public relations and fundraising managers create materials that enhance and improve their clients' image. On the job, they write press releases, mentor their clients, supervise staff, and manage fundraising drives. Practicing and aspiring politicians often hire these professionals to design public relations campaigns. Public relations and fundraising managers who possess political science degrees can better help politicians win a political campaign.
Degree Level Required: Bachelor's
Median Annual Salary: $114,800
POLICY ANALYST
Policy analysts work for nonprofit and government organizations by providing insight into and advising regarding the policies that affect their given organization's focus. They typically work alongside lobbyists and legislators to help move a particular piece of policy into law. As such, policy analysts need a thorough understanding of the priorities of their organization and the specific legislation and legislators with which they work.
Degree Level Required: Master's or Doctorate
Median Annual Salary: $56,700
Nontraditional Careers for Political Science Majors
REPORTER OR JOURNALIST
Reporters and journalists research the latest news so that they can present an unbiased story as either a newspaper article or television news report. Job duties include interviewing people, curating reliable sources, and updating stories when new information becomes available. A political science program provides these professionals with the necessary background knowledge to interview and report on political figures.
Degree Level Required: Bachelor's
Median Annual Salary: $43,490
EDITOR
Editors work for nearly all major corporations and organizations. They edit their employers' documents and design publications. Editors who work for publishing houses review submissions for publications and foster relationships with promising authors. A political science degree prepares students for this position as coursework emphasizes writing and editing skills.
Degree Level Required: Bachelor's
Median Annual Salary: $59,480
TECHNICAL WRITER
Technical writers produce complex technical texts or turn these texts into a form accessible to all readers. Besides text, their documents include drawings or other visuals to illustrate their ideas. To succeed on the job, they also need excellent editing skills. Political science majors can use their writing skills in this lucrative career.
Degree Level Required: Bachelor's
Median Annual Salary: $71,850
WRITER AND AUTHOR
Writers and authors produce novels, short stories, movie scripts, and articles people all over the world enjoy. They often possess expertise in one or more subjects, including political science. Also, a political science degree emphasizes the research skills writers and authors need to produce exciting pieces.
Degree Level Required: Bachelor's
Median Annual Salary: $62,170
INTERPRETER AND TRANSLATOR
Interpreters and translators serve a similar purpose in two unique ways. Interpreters translate spoken language quickly and accurately. Translators convert written text from one language to another. These professionals are fluent in at least two languages. A political science degree can prepare bilingual students to interpret for politicians and translate political texts.
Degree Level Required: Bachelor's
Median Annual Salary: $49,930
10 Ways to Prepare for Your Career
Successful job hunters follow the advice of those with the best careers for political science majors. The 10 tips below represent just a few of the things you can do inside and outside of the classroom to help you obtain your dream career with a political science degree.
Join a Political Club at Your School: Colleges and universities often host political clubs. Join one that aligns with your political beliefs so that you can both network with other students and promote causes in which you believe.
Volunteer for a Political Campaign: At least one election should occur during your time in school, so you can volunteer for your preferred candidate's campaign. This hands-on experience provides a boost to your resume and allows you to network.
Intern: Elected officials at the local, state, and federal levels hire interns. Along with making your resume look great, an internship may lead to a full-time position with the same official after you graduate.
Earn an Advanced Degree: Many lucrative political science careers require both experience and an advanced degree. While earning your bachelor's, research employer requirements to determine whether you need additional education.
Curate Your Online Presence: Employers often screen applicants' social media. Consequently, you should restrict your social media to friends and family. Also, consider joining LinkedIn or starting a website to promote yourself.
Use Your School's Career Center: Nearly all colleges and universities boast a career center. There, you can receive resume advice and perform a practice interview. Career advisors can also help you study the job market in the town or city you plan to work in after graduation.
Study Abroad: Nothing could better complement your political science education than studying abroad. This experience opens your eyes to a new culture and how that nation's political institutions affect people's lives.
Search Government Job Boards: Local, state, and federal governments use private job boards to post positions. At least a year before you graduate, set up an account and begin searching for careers that match your interests and skills.
Study for Exams: Some political science careers require applicants to take one or more exams. Determine what these exams entail and what preparation work you can do now to earn the highest score.
Join a Professional Organization: Professional organizations exist for nearly every industry. By joining one, you receive career resources, networking opportunities, and publications. Professional organizations also offer members access to exclusive job boards.
Expert Q&A with a Political Science Grad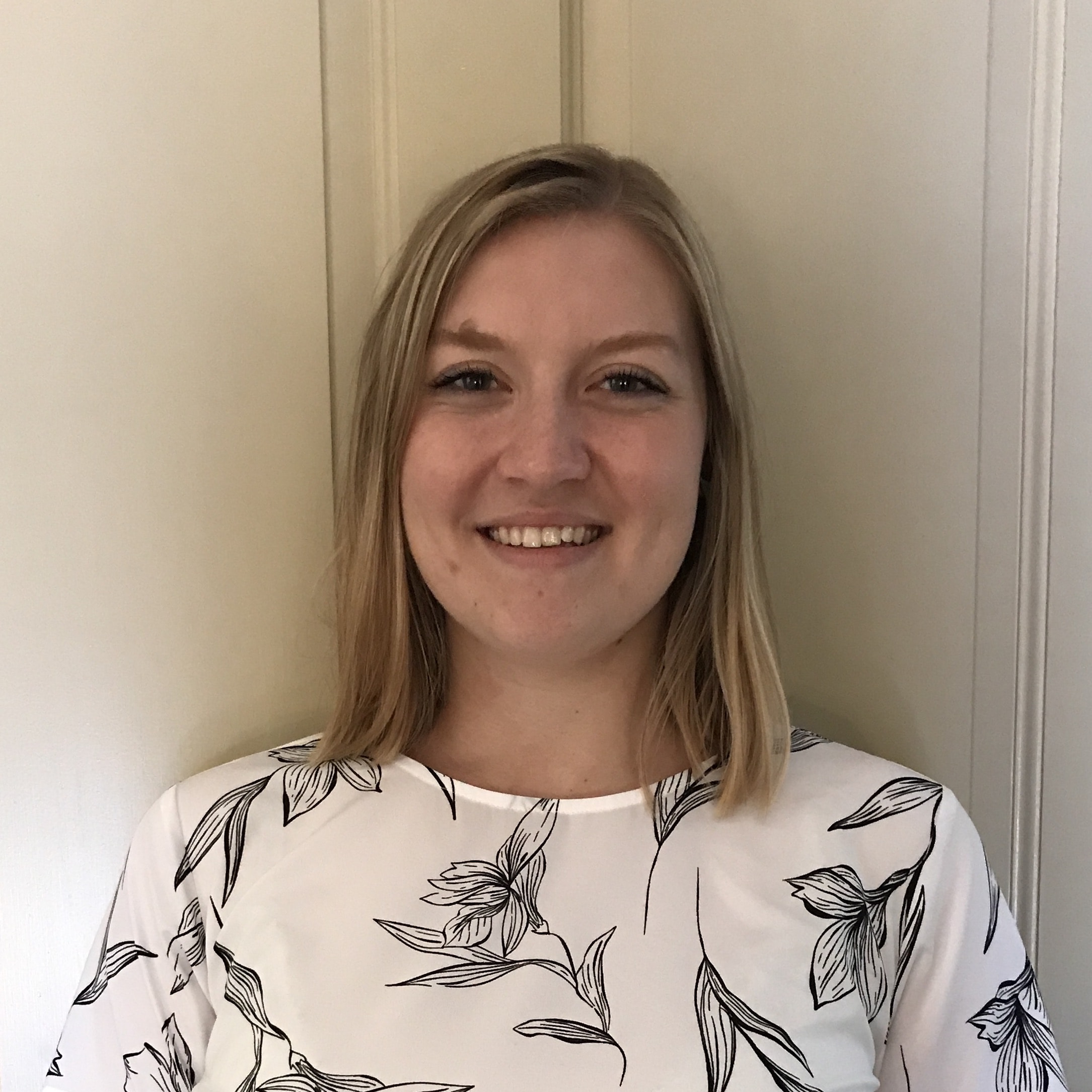 Sarah Henry graduated from Lynn University with a bachelor's in political science in south Florida. She is currently a graduate student pursuing her master of public administration with a focus in nonprofit management at American University in Washington, D.C. Sarah works in communications at the American Humanist Association. In her free time, Sarah enjoys running, visiting Walt Disney World, and wistfully looking up dogs at the local animal shelter.
Why did you decide to pursue a career in political science? Was it something that always interested you?
Political science has always interested me — I have known that this would be my major since middle school. I am passionate about democracy and our role as citizens in holding our government accountable to the nation's needs. I knew that a political science degree would empower me to take action on these issues after school.
What was the job search like after graduating with your degree?
The job search was incredibly tough. Prior to my graduation, I worked on campus in the Office of the Title IX Coordinator. Because I worked a student job, I knew that there was no chance I could hold onto it after graduation, so I tried to get a jump-start on the job hunt. I was a December graduate, and I started seriously looking in late September.
I found that because I did not quite yet have the degree in-hand, the "Expected Graduation" on my resume turned off potential employers. I applied to over 80 positions in the region and only managed to grab a few interviews. Once I could get my foot in the door, I had positive interview experiences. I am incredibly thankful I started so early, because despite the near-constant sense of rejection, I was able to find a position and start just a few weeks prior to my graduation.
How has your degree helped your career opportunities?
I worked in campaign field organizing prior to graduation, and I believe that if I stayed in that field my political science degree would have opened a number of doors. As it is, my degree has been very helpful with networking. Living in Washington, D.C., it can feel as though everyone has some experience with political science education at either the undergraduate or graduate level; so, there's always something to talk about. Comparing programs and professors is an easy way to break the ice with young staffers.
My degree has a broad liberal arts background that has contributed to my career opportunities in a positive way. That foundational knowledge in many sectors and areas of academic achievement allows for a basic understanding of most jobs, and I find that employers appreciate that background in a candidate. I definitely do when I'm seeking employees.
I also was provided a distinct opportunity from my undergraduate institution. I attended an Apple University campus. We used iTunesU for coursework, and all of our textbooks were housed in university-provided iPads, which we annotated with university-provided Apple Pencils on our 100% Wi-Fi connected campus. That high level of technology integration gave me a huge hands up in interviews, as I have at least some experience with a vast array of software. This knowledge is one thing that I have found can set me apart in the job hunt.
Have you found that political science is a versatile degree?
My political science degree has been versatile in the sense that I believe it prepared me for any graduate program in most fields. While I chose to stay in a similar sector, my undergraduate education was broad and rooted in theory that can be effectively applied in any number of situations. However, I did not find it to be a versatile degree in the job hunt. Employment opportunities that included political science often required a graduate degree. Jobs that did not were only tangentially related to political science and often preferred a more specific degree, like communications, journalism, or business.
Why did you decide to pursue your master of public administration?
I chose to go back to school to pursue my MPA with a concentration in nonprofit management because I was looking for something that really concentrated my efforts. Through my undergraduate and work experiences, I learned that I prefer working in the kinds of organizations that fill the gaps in government service to underserved communities. When I was admitted to a top program, it was an easy choice to further my education in a space in which I am very passionate and have prior work experience.
What advice would you give to students considering earning a degree and pursuing a career in political science?
Complete as many internships as possible, in as diverse fields as possible. Because political science is so broad, it is hard to know what aspect of it you are especially interested in until you put the theories into practice at work. Jobs in political spaces are also nearly exclusively driven by your network and connections. Internships will allow you to build that network in a really effective way.
Stay engaged online. When possible, submit letters to the editor or op-eds of your hometown paper and get your name out there early. Keep your LinkedIn up to date and engaging. There are lots of careers where the job is based on your interview and resume — political science is not one of those fields. Making sure that the Google results for your name show a positive, forward-looking, engaged academic and policy thinker will go a long way in creating a great name for yourself.
Famous People Who Studied Political Science
BARACK OBAMA
Job: President of the United States
Alma Mater, Graduation Year: Columbia University, 1983
Barack Obama used his bachelor's in political science to launch his career in law and politics. He served as a U.S. senator and an Illinois state senator before being elected to presidency.
DICK CHENEY
Job: Vice President of the United States
Alma Mater, Graduation Year: University of Wyoming, 1963
Dick Cheney applied his political science education toward careers in business and politics. He served as secretary of defense and as a member of the U.S. House of Representatives before becoming vice president.
CONDOLEEZZA RICE
Job: Secretary of State
Alma Mater, Graduation Year: University of Denver, 1974
Condoleezza Rice's political science education laid the groundwork for her careers as a professor, national security advisor, and secretary of state.
HENRY KISSINGER
Job: Secretary of State
Alma Mater, Graduation Year: Harvard College, 1950
After earning a Ph.D. in political science, Henry Kissinger used his degree as a professor, national security advisor, and secretary of state under Presidents Nixon and Ford.
RACHEL MADDOW
Job: Television Host
Alma Mater, Graduation Year: Stanford University, 1994
Every night on MSNBC, Rachel Maddow hosts "The Rachel Maddow Show." Maddow uses the analytical and research skills she learned as a political science major to educate viewers.
Resources for Political Science Majors
More and more students benefit from community college each year. A study showed undergraduate community college enrollment grew 26% in 2000-2018. Community colleges offer an accessible way for students from...
According to the , students paid an average of $13,016 for college tuition in the 2018-19 school year. With room and board, the number rose to $24,623. Most classes require...
Completing a Ph.D. in management online catapults graduates into the highest echelons of the discipline and qualifies professionals to take on advanced, highly specialized roles in areas of business, research,...
Advertisement
AffordableCollegesOnline.org is an advertising-supported site. Featured or trusted partner programs and all school search, finder, or match results are for schools that compensate us. This compensation does not influence our school rankings, resource guides, or other editorially-independent information published on this site.
Search for Online Colleges by Subject
Discover schools with the programs and courses you're interested in, and start learning today.