How To Use The Sharing Economy To Your Advantage
By Genevieve Carlton
Published on June 24, 2021
AffordableCollegesOnline.org is an advertising-supported site. Featured or trusted partner programs and all school search, finder, or match results are for schools that compensate us. This compensation does not influence our school rankings, resource guides, or other editorially-independent information published on this site.
Are you ready to find your fit?
Students Use Shared Economy
Forecasts predict that over 86 million Americans will use sharing economy services in 2021. But what is the sharing economy? Also called the gig economy, the sharing economy works like a peer-to-peer network to provide goods and services. Rather than a single company selling services, sharing economy platforms connect sellers with buyers. Companies like Uber, eBay, and Airbnb are service platforms. Freelancing sites like Upwork and Fiverr also qualify.
Students use the sharing economy to buy clothes at a discount, cut transportation costs, and make money. In this guide, we cover how degree-seekers use the sharing economy to their advantage.
Saving Money in the Sharing Economy
---
Learners find saving money on transportation, clothing, furniture, and other expenses easier than ever because of the sharing economy. By researching cost-saving alternatives to paying full price, degree-seekers cut their expenses and free up money in their budget. This section introduces opportunities to save money thanks to the sharing economy.
Transportation
Transportation costs a lot more than people might expect. Particularly for commuters, learners with off-campus jobs, or on-campus students without a car, transportation costs add up. Fortunately, the sharing economy helps degree-seekers save time and money on transportation.
In urban areas, public transit systems offer cost-effective transportation solutions. Many learners benefit from public transit discounts or annual passes through their school. Other options include scooters and bike rentals to get around crowded areas quickly. Rideshare services like Uber and Lyft often cost less than owning a car. Students can use car sharing services such as Zipcar.
When looking for transportation savings, college-goers should watch their budget. Occasional rideshare use may save money, but frequent use could end up costing more than planned.
Furniture and Home Goods
Students outfitting their dorm or first apartment often need furniture and home goods. The sharing economy offers opportunities to find a perfect sofa or wall art for less money. Start by checking local free or for sale groups. Most colleges and urban neighborhoods feature online groups, including Facebook Marketplace, for free or low cost furnishings. You can also check for curb furniture outside of dorms at the end of the semester.
Online platforms such as Craigslist and eBay help degree-seekers connect with local or online sellers. Do your research on furniture before buying. Avoid picking up mattresses or upholstery from the street to avoid the risk of bed bugs. Smart buyers meet sellers in a neutral, public place to exchange goods. Most sellers request cash. Never pay someone before item delivery, except through a secure platform with repayment guarantees.
Clothing
In 2019, degree-seekers spent $9.5 billion on clothing and accessories. The sharing economy helps students save money on clothing expenses. Avoid paying new clothing markups by using online clothes buying platforms or thrift stores. Learners can find unique fashion statements for a fraction of the price.
Sites like Poshmark and ThredUp connect buyers with sellers offering all kinds of fashion and accessories. The RealReal offers consignment-store prices on luxury brand items. College town thrift stores offer a fantastic selection of clothes for dedicated shoppers.
When shopping at thrift stores or online, use accurate body measurements to find the right sizes. Note that some sellers offer final sale only and do not accept returns for a refund. Shoppers should see whether a seller offers a good deal by checking an item's original price. Reverse image search helps shoppers find other stores selling the item. When thrifting, visit multiple stores for variety.
Earning Money in the Sharing Economy
---
Besides helping people with saving money, the sharing economy also helps learners make money. Freelancing, selling goods, contracting, and crowdfunding can bring learners a significant paycheck — if they play their cards right.
Note that freelancers need to keep wage records and pay taxes on earnings. The tax rules for freelancers differ from hourly or salaried workers, so review our student tax guide.
Selling or Contracting in the Sharing Economy
Buyers can use their sharing economy knowledge to become sellers. After buying clothes on sites like Depop, students can sell clothes, too. Similarly, driving for rideshare platforms could bring in extra money. If you already use sharing economy services, check whether you can sell or contract to make money.
These services particularly appeal to current users familiar with the platform. Location can work to degree-seekers' advantage. College towns and major cities offer many opportunities for sharing economy jobs.
When considering selling and contracting positions, factor in the costs. Buying thrifted clothes to sell on Depop could make financial sense — if you consider the cost of buying clothes and your time. Driving for a rideshare platform racks up costs in gas and vehicle wear and tear. Rideshare drivers earn about $9 an hour after accounting for expenses. College-goers may find more profitable ways to make money.
Freelancing and Short Term Gigs
In 2021, an estimated 67 million Americans freelance. If the gig economy continues to grow, freelancers will make up a majority of workers by 2027. Freelancing and short-term gigs help students make money. Learners can find opportunities locally or even at their school. Several online platforms connect clients with freelancers. Taskrabbit connects people with freelancers who perform tasks like mowing laws, moving, or putting together furniture.
Fiverr and Upwork let freelancers create profiles and bid on jobs in writing, editing, graphic design, and tech. Other freelancing opportunities include teaching English, tutoring, transcribing, and performing data entry. Depending on their skills and availability, freelancers can find repeat clients and build a stable income. Degree-seekers build their resume by freelancing in their professional field.
Interested individuals should consider freelancing's downsides before starting. Many freelancers experience inconsistent income and struggle with low rates, particularly in entry-level roles. Freelancers must think strategically and use their business sense to make money.
Crowdfunding Services
Crowdfunding services let individuals collect money from a large number of people. As a peer-to-peer fundraising source, crowdfunding can quickly raise a significant amount of money. People use crowdfunding to raise money for a cause, fund a new business, or earn a monthly income. Popular crowdfunding sites include GoFundMe, Kickstarter, Indiegogo, and Patreon.
The different services focus on different causes. People often use GoFundMe to raise money for medical bills. Patreon attracts artists and writers looking for a stable income base from their subscribers. Kickstarter and Indiegogo both market themselves as platforms for entrepreneurs looking to raise capital for new businesses.
Successful crowdfunding requires a strong social media presence to promote the fund and attract investors. Note that crowdfunding websites usually take a percentage of the money raised to cover their costs. Kickstarter, for example, takes a 5% fee plus an additional processing fee. Entrepreneurs should review SEC rules before raising money through crowdfunding.
Additional Student Money Resources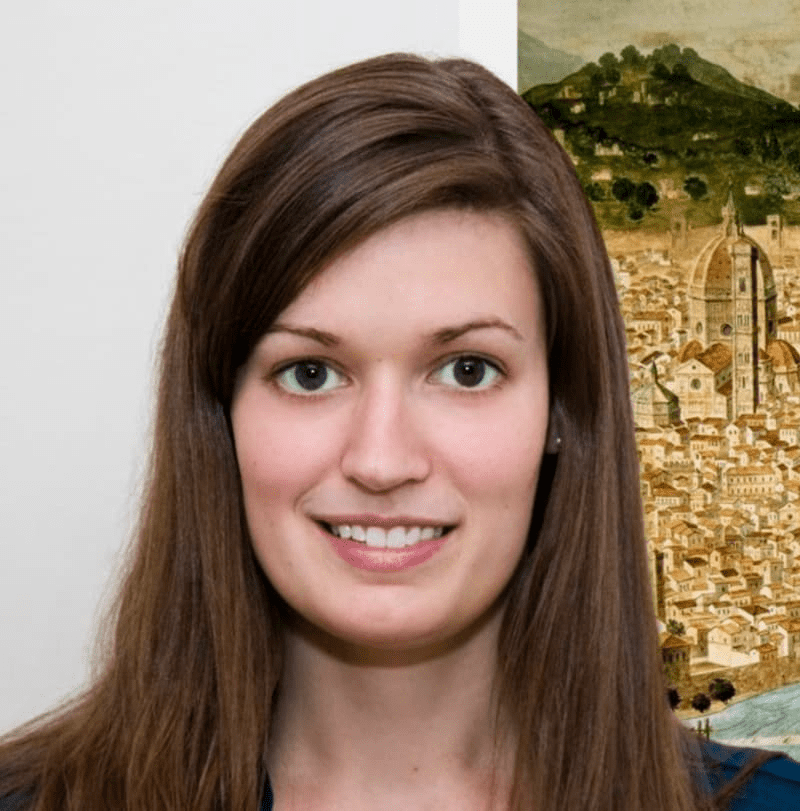 Genevieve Carlton
Genevieve Carlton holds a Ph.D. in history from Northwestern University and earned tenure as a history professor at the University of Louisville. An award-winning historian and writer, Genevieve has published multiple scholarly articles and a book with the University of Chicago Press. She currently works as a freelance writer and consultant.
Keep up with the latest
Never miss a detail on the news, trends, and policies that could directly impact your educational path.
AffordableCollegesOnline.org is an advertising-supported site. Featured or trusted partner programs and all school search, finder, or match results are for schools that compensate us. This compensation does not influence our school rankings, resource guides, or other editorially-independent information published on this site.
Do this for you
Explore your possibilities- find schools with programs you're interested in and clear a path for your future.