The Best Books for College Students & Recent Grads
Search for online colleges by subject.
Determine Your Reader Type & Explore Books Every College Student Should Read
According to a study by Barnes & Noble, approximately 65 percent of college students read between one and five hours each week, yet sadly less than a quarter said they read for pleasure while school was in session. Making time for reading as a college student or recent grad can be challenging, but lots of great books for college graduates exist to help them live more fulfilling lives and even make more time for reading. Keep reading to take our What Type of Reader Are You? quiz and see our experts' recommendations for books that help 20-somethings find direction in their careers, relationships, finances, and discovering their passions.
The Best Books for College Students & Recent Grads
The years during and immediately following college often find students seeking guidance on many different topics, ranging from learning to cook to finding their path in life. The list of books to read in college below exists to help students and recent grads find clarity for the big and small life questions and help them develop ideas and routines that grow alongside them for years to come.
Starting a New Chapter
College Students
Evensong
Gail Godwin.
"The characters in this novel define vocation as 'the work that makes more of you,'" notes What Should I Read Next? Podcast host Anne Bogel. "Each struggles in their own way to discover what that looks like for them, providing great inspiration to college students wondering the same thing."
How Will You Measure Your Life?
Dr. Clayton M. Christensen.
This book takes a look at some of the central moments of life and helps readers develop the tools and ways of thinking needed to approach them with authority rather than waiting for moments to happen.
Recent Grads
Let Your Life Speak: Listening for the Voice of Vocation,
Parker Palmer.
Although much emphasis is placed on simply finding a job that pays well, Palmer takes time to reflect on what it truly means to follow your inner compass and take time to find the correct path for you. Parker shares his own journey, giving readers a glimpse into lessons learned during hard times in his life.
Now What?! Conversations about College, Graduation, and the Next Step
Ari King.
In addition to interviewing recent graduates about their experiences, King also includes interviews from notable and influential members of society. Each interview gets at the theme of what it means to "have it all figured out" in innovative and encouraging ways.
Featured Online Programs
Find a program that meets your affordability, flexibility, and education needs through an accredited, online school.
Creating Good Habits
College Students
How to Win Friends and Influence People,
Dale Carnegie.
"I first read this book as a broke 19-year-old lacking direction or fulfilment of any kind," says business professional Brendan Dubbels. "The mentality taught in this book led to eventually discovering a career that I love, finding common ground with most of the people I meet, and a sense of gratitude and fulfillment that just wasn't present in my life prior."
The Power of Habit,
Charles Duhigg.
This New York Times bestseller helps readers learn what it takes to build positive life-long habits and how to break less-than-favorable behaviors. Chapters move through topics such as creating routines, developing healthy habits, and making the most of your time.
Recent Grads
The Defining Decade,
Dr. Meg Jay.
Rather than falling in line with what everyone else their age is doing; this book helps 20-somethings think about the choices they're making now and how those can positively or negatively affect them later in life. The book covers topics ranging from self-care and healthy relationships to finding a meaningful career.
The 7 Habits of Highly Effective People,
Stephen R. Covey.
With more than 15 million copies sold, this book has taught multiple generations about the principles that must be in place to find and maintain effectiveness. Covey breaks down a number of concepts and scenarios to help readers gain tools that prove valuable in their personal and professional lives.
Developing Fiscal Responsibility
College Students
The Minimalist Budget,
Simeon Lindstrom.
Rather than going into in-depth budget philosophy or telling students they need to purchase software, this book takes a minimalist and streamlined approach to saving money. Students can read it quickly and implement the ideas without spending weeks trying to understand complicated topics.
I Want More Pizza: Real World Money Skills for High School, College, and Beyond,
Steve Burkholder.
Recognizing that he had many questions about financial literacy while in high school and college, Burkholder became an educator and wrote this book to help other learners like him. The book offers actionable, easy-to-understand information to help students build good habits and learn how to live within their means.
Recent Grads
You are a Badass at Making Money,
Jen Sincero.
"Whether you grew up in a scarcity household, feel overwhelmed by your perceived lack of money making options, or are simply terrified to take control of your finances, this book can help," says financial coach Michelle Waymire. "The approachable language makes money a whole lot less scary, while her abundance of practical exercises will help you heal your dysfunctional relationship with money and build yourself confidence that you, too, can create wealth in your life."
The Top 10 Distinctions Between Millionaires and the Middle Class,
Keith Cameron Smith.
This quick read helps students and graduates alike learn about the often simple differences in how individuals think about wealth and accumulate it. The book shares practical and concrete tips for becoming the type of person who accumulates wealth.
Healthy Living
College Students
How to Cook Without a Book,
Pam Anderson.
This book changed my life, and it might just change yours," says podcaster Anne Bogel. "That's because she teaches you not just recipes, but methods you can use again and again, with whatever ingredients suit your fancy (or happen to be in your fridge when it's time to start thinking about dinner)."
The 5-Ingredient College Cookbook,
Pamela Ellgen.
Recognizing that college students often don't have much time or money for cooking, this simple cookbook teaches them how to many a variety of meals with just five ingredients or less. Sample recipes include chicken soup, Thai peanut noodles, macaroni and cheese, and steak fajitas.
Recent Grads
The Intuitive Eating Workbook,
Evelyn Tribole and Elyse Resch.
"Many people get off on the wrong foot with food when they are on their own for the first time learning how to feed themselves," notes registered dietician Heather Fiore. "Instead of getting sucked into the diet culture and mentality that many adults have wasted years if not decades in, college grads can learn how to trust their own bodies by working through the 10 principles of intuitive eating."
Martha's Cooking School,
Martha Stewart.
This easy-to-follow, instructional cookbook will easily become your go-to manual. The book provides straightforward recipes, clear directions, lessons about technique, and beautiful photography to help even the worst cooks find their confidence in the kitchen.
Discovering Your Passion
College Students
Can I Be Me? Living Authentically in Purpose On Purpose,
Cheryl Lacey Donovan.
This book can help you find a healthy balance of self-confidence and self-awareness to ultimately lead a life YOU love. "This book has been great for my children," says publisher Elissa Gabrielle. "Both are in college (one male, one female) and have benefited greatly from reading this amazing book!"
The Entrepreneur Mind,
Kevin D. Johnson.
For students who think they might want to start their own venture after graduating, Johnson's book provides an excellent roadmap for finding success and building wealth. The book offers insight into how the world's most successful entrepreneurs operate, with emphasis on winning beliefs, characteristics, and habits.
Recent Grads
12 Rules for Life,
Jordan Peterson.
"12 Rules is essentially a crash course in post-graduate philosophy and evolutionary psychology elegantly engineering to explain the human psyche in order to avoid existential misery," says health and wellness expert Caleb Backe. "Peterson utilizes his refreshing charm, scientific studies, and classic literature to clearly and concisely bring out his points and illustrate the need for consistent development."
The Happiness of Pursuit,
Chris Guillebeau.
By taking this classic phrase and turning it around, author Guillebeau helps readers see the joy that can come from discovering our passions. In addition to sharing his own stories of travel and finding his calling, the book also includes interviews with several fascinating individuals who also found happiness in pursuing their identities.
Getting a Job
College Students
The Obstacle is the Way,
Ryan Holiday.
"This book helped me change my thought process to look at things objectively, understand where I can affect change, and that no obstacles are insurmountable," says businessman Brendan Dubbels. "Since most people take the easy route, grand success can't be down that road because it's been travelled so many times. I had lived a life and mindset of a victim prior to this book and I can't express how thankful I am to have stumbled upon it and begin life anew afterwards."
Never Eat Alone,
Keith Ferrazzi and Tahl Raz.
While the idea of networking may feel a bit cringe-worthy in the traditional sense, this book helps individuals think of creative and out-of-the-box ways of building meaningful relationships that can pay off down the road.
Recent Grads
The 10X Rule
by Grant Cardone.
"If you find yourself failing over and over again at things, have trouble following through, or you are just disillusioned by how hard life actually is, then you need this book to wake you up," says health expert Caleb Backe. "This one rule states that if you want to do something imagine it's 10 times harder than you think it is, because it probably is. Cardone argues that the reason we give up so easily is that we expect things to be easier than they are."
Lean In for Graduates,
Sheryl Sandberg.
Following the success of her first book, Sandberg updated the text to help newly minted graduates learn about finding their first job and negotiating a reasonable salary. She also includes interviews from experts and successful members of the workforce to provide inspiration and perspective.
Becoming Well-Rounded
College Students
Compounding Your Confidence,
Jill Johnson.
"Ms. Johnson highlights valuable lessons and actionable advice through her own compelling life story and by the examples of those she has mentored," says UCSD Director of Program Development Jim Galvin. "This book would be of immense value to anyone, but especially high school and college students who are setting key goals – often for the first time in their life."
Just Mercy,
Bryan Stevenson.
"This is Stevenson's story-driven account of his work with the Equal Justice Initiative, and closely follows the story of Walter, a man sentenced to Alabama's death row for a crime he didn't commit," says Anne Bogel. "Moving and beautifully written, Stevenson's account reveals the brokenness built into today's legal system, and how we can and must take action to improve it."
Recent Grads
Eleanor Roosevelt,
You Learn by Living.
"Part memoir, part advice manual, Roosevelt penned this book in 1960 when she was 76 years old but it's striking how fresh and wise her insights seem today, over 50 years later," notes podcaster Anne Bogel. "The final chapters on your responsibilities regarding politics could have been penned yesterday, and should be required reading for today's citizens."
Man's Search for Meaning,
Victor Frankl.
After being sent to a Nazi internment camp during WWII and surviving, Frankl penned this classic work about what it means to be human, where we derive motivation, and how to seek out meaning both within ourselves and in the world around us.
It's no secret that college students are required to read a lot of books, but even outside of school, reading is a great habit to build and maintain. When trying to read for personal benefit in college or while working, learners need to ensure they know all the tips and tricks for fully comprehending their materials so they can get through them efficiently and remember the content for years to come.
Check out ACO's guide on Improving Your Reading Comprehension Skills in College.
Getting the Most out of Your College Reads
While most people love reading once they get down to business, sometimes life gets in the way or finding a new book feels overwhelming when considering how many exist. The key to making time for reading revolves around creating structures to encourage you in your reading, build community, and keep a steady stream of interesting materials. Check out of tips for making the most out of your reading time.
Six of Pennsylvania's 14 state-run universities will merge into two schools for the 2022-23 academic year. Under the plan, California, Clarion, and Edinboro will become one university with three campuses...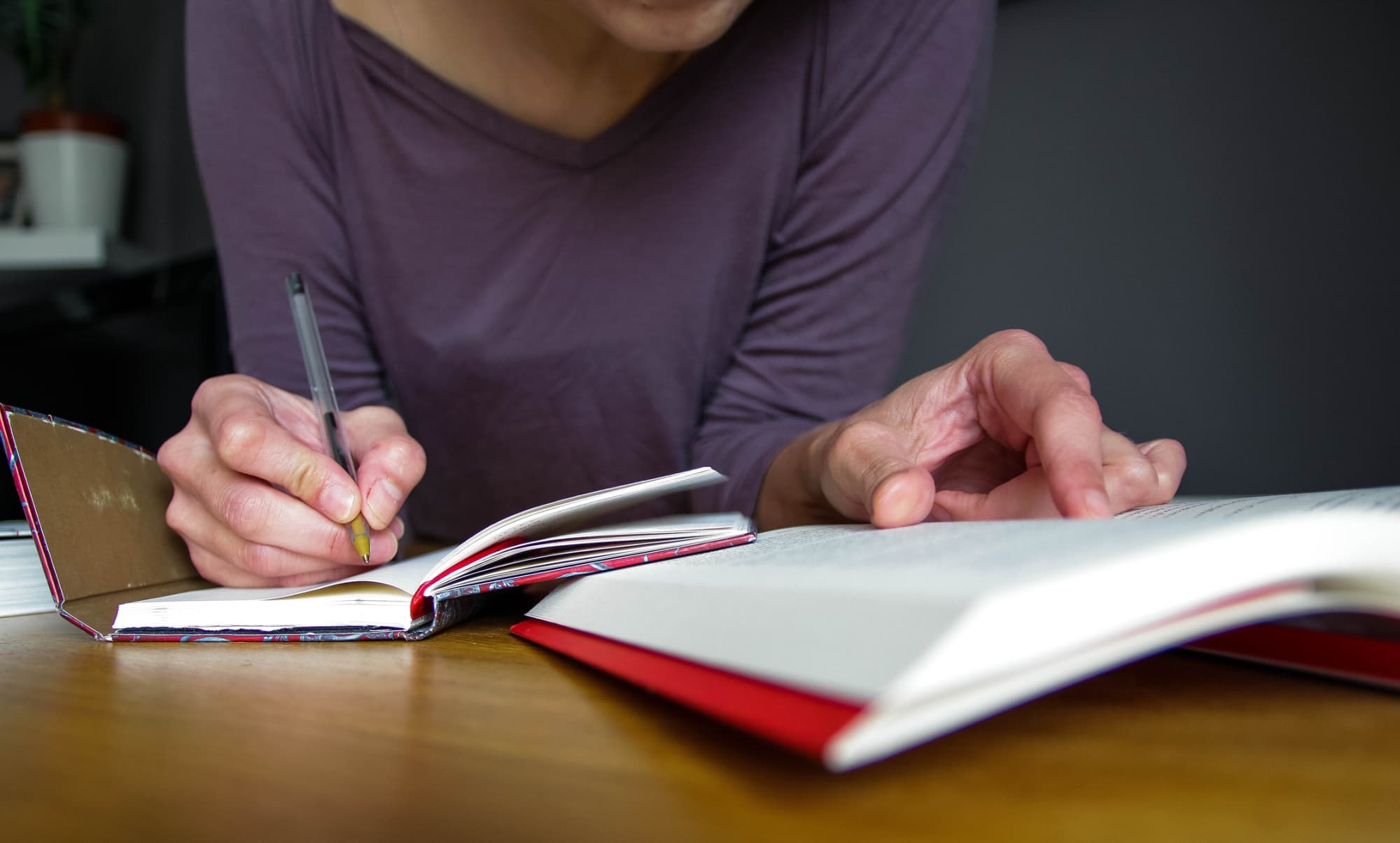 Welcome to our new series about personal student loan repayment. We'll be sharing how people got out of debt, whether it was through loan forgiveness, steady payments, or outside help....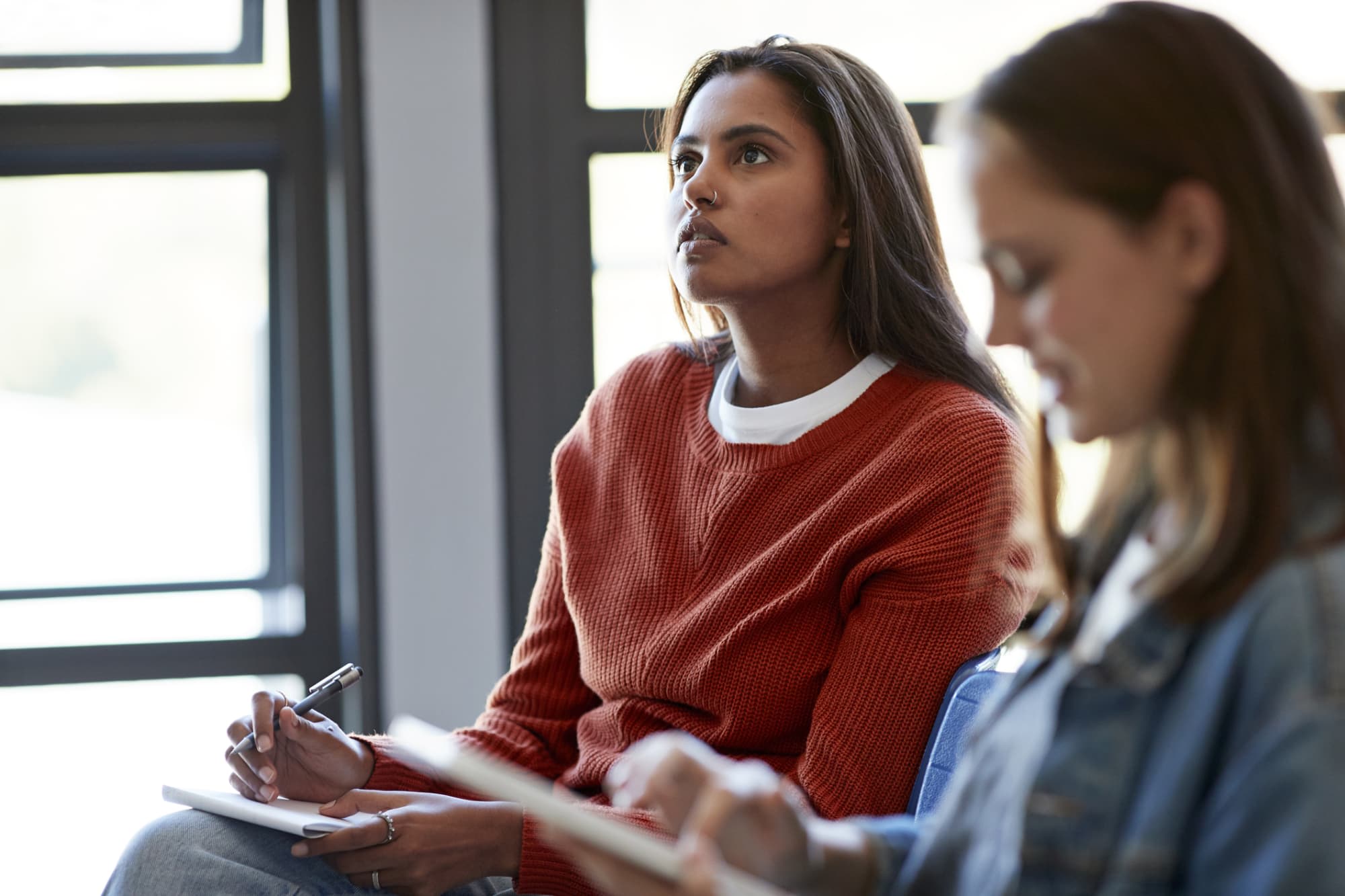 Prospective and current college students can use the FAFSA application to determine their eligibility for federal financial aid. Another popular financial aid form includes the CSS Profile, which 400 colleges and universities use to award need-based institutional aid. The following sections break down the differences between the two applications, instructions for filling them out, and […]
Search for Online Colleges by Subject
Discover schools with the programs and courses you're interested in, and start learning today.